Demand Insights
› Last 7 days
Demand Rank

Worldwide
WW
#
Aug, 6, 2022

WW
Daily Demand (Last 7 days)
Travelability
Global Travelability indicates how well a title performs internationally relative to its home market
Spongebob Squarepants's
home country is:

United States
Demand Score

Worldwide
WW
Average Demand for Spongebob Squarepants is 0.0 times the demand for the average show in Worldwide in the Last 7 days.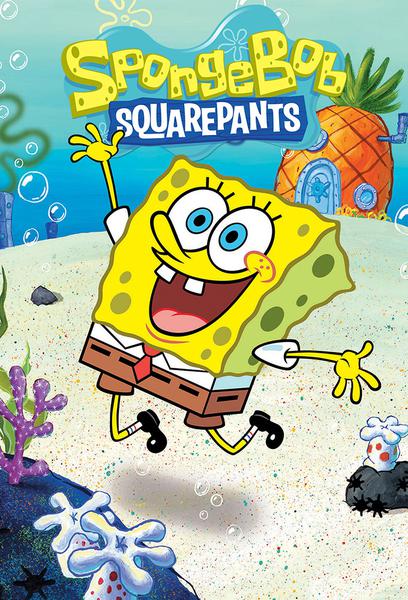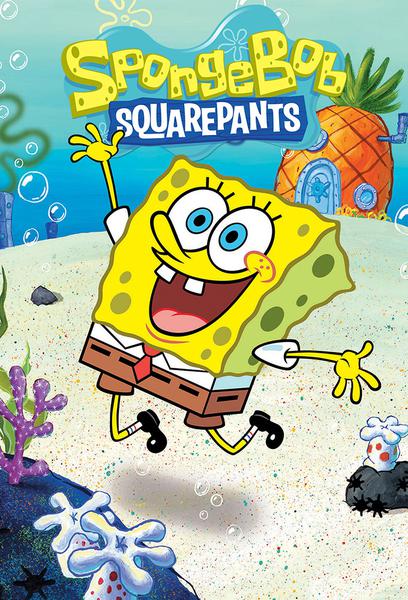 Trend

Worldwide
WW
Spongebob Squarepants has a neutral trend. It has grown in demand by 0x in Worldwide in the Last 7 days.
In Genre Performance

Worldwide
WW
Spongebob Squarepants ranks at the 0.00th percentile in the genre. This means Spongebob Squarepants has higher demand than all other titles in Worldwide
About this title
Storyline
The character-driven cartoon chronicles the nautical and often nonsensical adventures of SpongeBob, an incurably optimistic and earnest sea sponge, and his underwater friends. Dwelling a few fathoms beneath the tropical isle of Bikini Atoll in the sub-surface city of Bikini Bottom, SpongeBob lives in a two-story pineapple. Instead of taking the logical approach to everyday challenges, SpongeBob approaches life in a wayward and unconventional way. Whether searching for the ultimate spatula to perfect his burger flipping technique at the Krusty Krab or just hanging out with his best friend Patrick (an amiable starfish), SpongeBob's good intentions and overzealous approach to life usually create chaos in his underwater world.
Official Sites: Official IMDb, Official FacebookOfficial Wikipedia |  See more »
Country: 

United States
Type: scripted
Status: Current
Language: English
Release Date: April 30, 1999
Also Known As: 스폰지송, Μπομπ ο σφουγγαράκηςSpongeBob v šortkách, ღრბუბელი ბობი კვადრატული შარვალი, 보글보글 스펀지 밥, SbSp, Sponge Bob Square Pants, SpongeBob Pantaloni Patrati, 比奇堡, Bob o Sfougarakis, SfungjerBob PantallonKatrori, 보글보글 스펀지밥, Bobsfog Michnasmeruba, 네모바지 스폰지 밥, Bob l'eponge, Spongeboy at Home, בובספוג, ספונג' בוב, Kempiniukas, Боб Губко Квадратні Штани, SpongeBob Squarepants, Bob sponja, Губка Боб — Квадратні Штани, BobSfungjeri Pantallona-katrori, Μπομπ Σφουγγαράκης, 네모네모 스펀지 송, Sponge Bob SquarePants, BobEsponxa PantalónsCadrados, Sünger Bob Kare Sort, Sponge bob, Сюнгерчето Боб с карираните панталонки, Schwammkopf, スポンジ・ボブ, 네모바지 스폰지밥, স্পঞ্জবব স্কয়ারপ্যান্ট, სპანჯ ბობი, SpongeBob, SB, 스폰지밥 스퀘어팬츠, Spongebob Squarepants, Kempiniuko epizodai, Svampebob Firkant, 네모네모 스폰지송, Bob l'éponge, Spužva Bob Skockani, Μπομπ Σφουγγαράκης Τετραγωνοπαντελονής, SvampBob Fyrkant, Спандж Боб, سبونجبوب, స్పాంజ్ బాబ్, Spongebob, 스펀지밥, SpongeBob Kanciastoporty, SüngerBob Karepantalon, Svampbob, 네모네모 스폰지 송, Spongebob v kalhotách, Spynjbob Pantsgwar, سپونگبوب, スポンジボブ, スポンジ・ボブ/スクエアパンツ, Спондж Боб Квадратни гащи, Sünger bob kare pantolon, Un Bob à la mer, Губка Боб квадратные штаны, 裤头村, باتشى القرصان, Спонджбоб, SpongeBob Schwammkopf, 스펀지송, Käsna-Kalle, SfungjeriBob PantallonaKatrori, Губка Боб, Sünger Bob, 네모바지 스펀지 밥, SüngerBob KarePantolon, 海绵宝宝方裤裤, 스폰지밥, スポンジボブ スクウェアパンツ, BobEspongha ParisukatnaPantalon, 頑皮小海綿, Kempiniukas Plačiakelnis, Sünger Bob Kare Şort, Spongeboy Squarepants, Губка Боб Квадратні Штани, Bob Esponja Calça Quadrada, Sirigueijo, בוב ספוג, Сунђер Боб Коцкалоне, Sundjer Bob, בוב הספוג, Bob esponja calça quadrada, Bob l'éponge, スポンジボブ・スクエアパンツ, SpongeBob SquarePants, Спондж Боб, 比基尼海滩, 네모네모 스펀지송, Bob l'éponge carrée, Sundjer Bob Kockalone, 네모바지 스펀지밥, 보글보글 스폰지밥, Bob esponja, 穿正方形裤子的海绵鲍勃, Sponge Bob, Sunđer Bob Kockalone, Bob l'éponge, Bob Esponja, Спанч Боб, BobEspongha PantalongParisukat, Bob Esponja, Calça Quadrada, Las Aventuras de Bob Esponja, Spongyabob Kockanadrág, Süngerbob, בוקספוג מכנסמרובע, Paavo Pesusieni, בובספוג מכנס-מרובע, Спанч Боб Сквэр Пэнтс, 네모 네모 스펀지 송, 棉球方块, स्पंज बॉब, باب اسفنجی |  See more »
Parents Guide: Australia (G, PG), Brazil (Livre, 10, 12)Canada (TV-G, PG, 14+, TV-PG, G, PG), Denmark (A), Finland (K-7, S), France (Tous publics), Germany (6, 0), Italy (T), Japan (G), Mexico (A, AA), Netherlands (6, AL), New Zealand (G, PG), Norway (7, A), Spain (TP, A, 12, 7), Sweden (7), UK (U, PG), United States (TV-Y7, TV-Y7, TV-Y7, TV-Y7, TV-Y, TV-Y, TV-Y7, TV-Y7, TV-G, TV-Y7) |  See more »
Plot Keywords
Company Credits
Production Co: Nickelodeon Animation Studios, United Plankton Pictures, Joe Murray Productions Inc., Nickelodeon, Nicktoons Network Studios
Nigel Planer
as Dr. Marmalade
Jane Boldizar
as Fancy Lady
Harrison Fahn
as Kid Singer #1
Dee Bradley Baker
as Fish #1/Bubble Bass/Perch Perkins/Fish #2/Fish #41/Fish #3/Fish #4/Squilliam/Announcer/Billy/Clam/Customer/Fish #6/Male Fish/Old Man Jenkins/Spot/Cop/Customer #1/Customer #2/Fish #107/Fish #5/Monster/Newscaster/Old Man/Baby/Boy Fish/Captain/Cop #2/Doctor/Eel/Judge/Kid Fish/Mailman/Robot/Seahorse/Worm/Bus Driver/Business Fish/Clams/Clerk/Computer/Cop #1/Customer #4/Customers/Dale/Delivery Fish/Dog/Dude Fish/Fish #155/Fish #37A/Fish #40/Fish #42/Fish #60/Fish #85/Fish #92/Guard/Guard #2/Health Inspector/Husband/Husband Fish/Kid #1/King/Lifeguard/Mailfish/Male Customer #1/Ned/New Narrator/Officer/Pilot/Referee/Reporter/Salesman/Sandals/Sea Bear/Sea Rhino/Squilliam Fancyson/Suburban Dad Doll/TV Announcer/Timmy/Vendor/Worms/Yeti Krab/#2/#3/#4/Accountant/Alarm Clock/Alien #1/Alien Pet Store Owner/Anchor Fish/Anchovies/Ancient Warrior/Angry Fan/Angry Man/Angry Resident/Animatronic Server/Appetizer/Appraiser/Ararrg/Assistant/Atomic Flounder/Attendant/Australian Fish/Awesome Eddie/Baby Barn/Baby Fish/Baby Triplet/Baby Triton/Bad Crab/Baker/Band Member #1/Band Member #2/Bank Officer/Bank Teller/Baseball Announcer/Bathroom Fish/Ben Glove/BikinI Bottom/Bill/Billy Fishkin/Blood Worms/Boss/Boy Twin/Boy in Movie #1/Boyfriend/British Fish/British Gentleman/Bubble Bass's Mom/Bug/Bully Snail/Bystander Fish/Cadet #1/Call/Camp Counselor/Chair/Charlie/Choir/Clem/Cletus/Cloud Bubble Bass/Clown Flea/Clowns/Comic Fish/Computerized Voice/Construction Fish/Construction Fish #3/Construction Workers/Cook/Cousin #3/Cow/Crab #2/Craig/Crawly Clown Robot/Creature/Criminal/Crow/Crystal Dave/Customer #3/Customer #40/Customer #6/Customer 1/Customer 40/Customer 6/Cuttlefish/Dad/Dad Fish, Happy Gland, Guy Fish/Daderboy/Director/Doctor #1/Doctor #2/Dollar #1/Dolphin/Donut Demon/Dougie/Driver/Drizzle/Drowning/Drycleaner/Echo/Elastic Waistband/Elderly Fish/Employee #2/Employee Steve/Exercise Girl/Fan Club President/Farmer Jenkins/Female Fangtooth Fish/Fiddle Alien/Fifi/Fighter Fish/Fire Imp/Fish/Fish #10/Fish #102/Fish #104/Fish #15/Fish #23/Fish #25/Fish #26/Fish #27/Fish #31/Fish #37/Fish #376/Fish #68/Fish #8/Fish #8 (incidental)/Fish #81/Fish #91/Fish 1/Fish Cop/Fish Dude/Fish# 17/Flats' Dad/Frat Fish #1/Frederick T. Nitpik/Fruit Man/Fun Fish/Funeral Fish #1/Garbage Man/Gary's Stomach/Geezer #1/George/Ghost/Ghost #3/Ghoul in Painting/Giant Thug Student #5/Glow Fish/Gonzalez/Gramma/Guard Worm/Guy/Guy #2/Guy #4/Guy #5/Guy Fish/Guy Fish #1/Guy With Torch/Gypsy #1/Harry/Hazmat #2/Hiker/Hillbilly Dollar/Hipster Fish #1/Hoopla Fish/Horde of Worms/Host/Hot Dog Fish/Hotrod Fish/House/Howard/Incidental #1/Iron Butt Fish/Janitor/Jellien Leader/Jethra/Jimmy/Joe/Judge #2/Jumbo Shrimp/Junior/Jury Foreman/Kevin/Kevin C. Cucumber/Kid/Kid #2/Kid #3/Kid Fish #152/Kid Fish #67/Kid Triton/Kids/Knight/Krabby Patty/Lab Squidward/Lampreys/Last Bottomite/Late Fish/Layer/Le Schnook/Le Spatula/Leader/Lighthouse Louie/Little Bald Guy/Little Boy Fish/Little Fish/Little Jellien/Little Kid/Lock Jaw/Loser #2/Mail Fish/Male #1/Male Customer #7/Male Fish #1/Male Fish #40/Male Fish #5/Male Fish #7/Mama Bass/Man on TV/Mermaid Man Actor/Milo J. Fingerfish/Mister/Mister Weiner/Monkey Agent/Monkeys/Monster Sandy/Monty P. Moneybags/Mourner #2/Mr. Doodle/Mr. Fitz/Mr. Krabs Solo/Mr. Seaweed/Musician #1/Mysterious Customer-Bert/Nat/Nerdy Fish/Newcaster/Nickel/Nigel/Norton/Officer Franklin/Ol' Bessy/Olaf #1/Olaf #4/Old Fish/Old Fish #1/Old Geezer/Old Lady/Old Man Fish #2/Old Woman #2/Oswald McNulty/Oystander/Oyster/Pants/Paramedic/Paramedic #1/Paramedic #25/Pet/Phone/Pirate/Pirate #1/Policeman/Porter/President on Bill/Priest/Prison Guard/Prisoner #2/Puppies/Queen Jellyfish/Quincy/Radio DJ/Ranger/Raymond the Worm/Re-enactor #1/Repo Fish/Richard/Richard A. Bottomfeeder/Roach/Rock Botttomites/Sailor/Sand Dollar/Sandy's Cousin/Sarge/Scallop/Scallops/Scientist/Sea Chicken/Seahorses/Seamonster/Security Fish #2/Security Guard/Senor Poopus/Sergeant/Sewer Snake/Señor Taco/Shoe Fish/Shop Keeper/Short Fish/Singer #5/Skeleton/Skeleton #1/Slate Operator/Small Poodle Worm/Smell Fish/Smitty/Snail #1/Snail #3/Snail Monster/Snellie/Snow Mollusk/Soap Actor/Soil/Southern Fish/Spitting Fish/Spokesman/Squid #3/Squire/Stan/Starving Fish/Student #2/Student Fish #2/Sun/Surfer/Surfer Fish/Surfer Fish #37A/T.V. Announcer/TV Announcer #1/TV Monster/Talking Gary/Teacher/Teen Fish #2/Teenager #1/Telephone Fish/Teller/The Big One/Theatre Fish #2/Therapist/Thrower/Ticket Fish/Time Fish/Toast Fish/Tommy/Tongue/Tongue Fish/Torpedo Belly/Tough Sale Fish/Trash Fish/Truck Fish/Ugly Snail/Umbrella Fish/Urchin/Usher/Usher #2/Vendor Fish/Video Narrator/Villain/Volleyball Fish #1/Waiting Customer/Wallet/Wallet Fish/Walnut/Watch Dog/Weather Reporter/Werewolf/What's It To Ya/Wish Fish 1/Woman Fish/Worker/Workout Fish/Worm Hogs/Worm Puppies/Yeti Krab's Stomach/Young Fish/Yuppie Fish/Zeus/Zombies
J.K. Simmons
as Conductor Maestro Mackerel
John Gegenhuber
as Old Man Jenkins/Angler Fish/Barry/Caveman Era Jenkins/Customer #1/Customers/Cute Hog/Elizabeth Era Jenkins/Impound Worker/Invisible Man/Jenkins Grandpa/Jenkins' Great Grandpa/Leisure Fish/Mob Fish #1/Senior/Thief/Very Old Man Jenkins/Walter Haddock/Worker Fish
Mark Fite
as Fish #114/Fish #2/Fish #7/Guy Fish/Male Fish #1/Audience Fish #1/Bailiff/Baliff/Bassist/Boss/Boy in Movie #2/Bystander/Citizen/Clam #1/Coach/Cop #1/Customer #1/Customer #3/Employee/Fish/Fish #1/Fish #1, Fish #40, Cameraman/Fish #1, Scoop/Fish #14/Fish #3/Fish #37A/Fish #42/Fish #46/Fish #5/Fish #60/Fish #92/Guard #1/Guard #2/Johnson/Junior. Ol'Jim/Juor Man #2/Male Fish #2/Male Fish #3/Mattress/Moustache/Not Dead Ted/Octopus/Old Man/Parry/Passenger #1/Pirate Student #6/Pitchfork Vendor/Prisoner #4/Ski Fish/Student #1/Teen #1/Teen Boy #1/Teen Boy #3/Teen Boy #5/Tissue Paper/Trainer/Twitch
Adrienne Rey
as Party Extra
Alton Brown
as Nicholas Withers
Harvey Fisher
as Sid Harvey Fisher
Burt Ward
as Young Barnacle Boy
Reggie Von Watkins
as Pirate
David Steinberg
as SpongeBob Hallucination
Frank Ferrante
as Stockholder Eel
Seasons & Episodes
Season 1
1999 | 20 Episodes
Season 2
2000 | 20 Episodes
Season 3
2002 | 20 Episodes
Season 4
2005 | 20 Episodes
Season 5
2007 | 20 Episodes
Season 7
2009 | 26 Episodes
Season 8
2011 | 26 Episodes
Season 9
2012 | 26 Episodes
Season 10
2016 | 11 Episodes
Season 11
2017 | 26 Episodes
Season 13
2020 | 26 Episodes
Awards
Golden Reel Award 2000
Nominee
Winner
Golden Reel Award
Best Sound Editing - Television Animated Series - Sound
Nominee
Winner
Golden Reel Award
Best Sound Editing - Television Animation - Music
Annie 2001
Outstanding Individual Achievement for a Song in an Animated Production
Outstanding Individual Achievement for Voice Acting by a Female Performer in an Animated Television Production
Outstanding Individual Achievement for Voice Acting by a Male Performer in an Animated Television Production