Demand Insights
> Last 7 days
Demand Rank
Worldwide
WW
#
October 23, 2021
WW
Daily Demand (Last 7 days)
Travelability
Global Travelability indicates how well a title performs internationally relative to its home market
Wynonna Earp's
home country is:

Canada
Demand Score
Worldwide
WW
Average Demand for Wynonna Earp is 0.0 times the demand for the average show in Worldwide in the Last 7 days.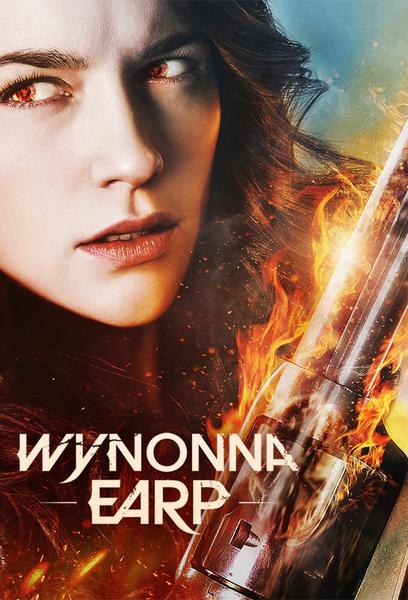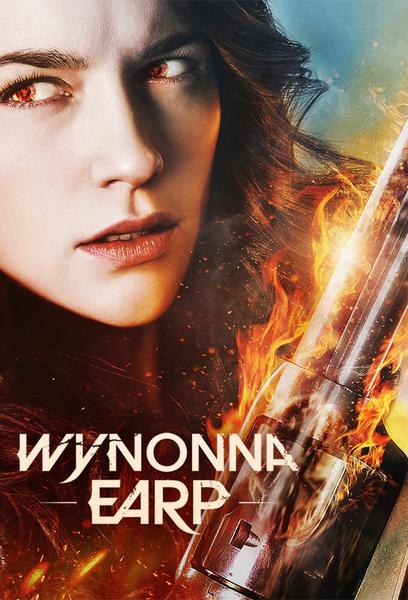 Trend
Worldwide
WW
Wynonna Earp has a neutral trend. It has grown in demand by 0x in Worldwide in the Last 7 days.
In Genre Performance
Worldwide
WW
Wynonna Earp ranks at the 0.00th percentile in the genre. This means Wynonna Earp has higher demand than all other titles in Worldwide
About this title
Storyline
Wynonna Earp has been away from her hometown, Purgatory, for years but returns to reluctantly take on the role that Wyatt Earp's heir is destined for -- demon protector. Her task is to take out Revenants, the resurrected souls of the criminals who were taken down at one time by her great-grandfather. Wynonna teams up with sister Waverly, agent Xavier Dolls and Doc Holliday, the cursed-with-immortality best friend of Wyatt Earp, as they work to stop the Revenants from taking over Purgatory and escaping into the world. The show is based on the graphic novel series of the same name.
Country: Canada, United States
Type: Scripted
Status: Ended
Language: English
Release Date: April 1, 2016
Also Known As: Wynonna Earp
Parents Guide: Australia (MA15+), Brazil (14) |  See more »
Plot Keywords
sibling relationship
supernatural
paranormal
based on graphic novel
Company Credits
Production Co: Image Comics, Seven24 Films
Cast
Patrick Saulnier
as Train Guard
Jesse Lipscombe
as Cute Flathead
Sydney John
as Maeve Perley
Bobby Jerome Izat
as Harvey
Marla Renae
as Sgt. Fulton
Katherine Barrell
as Nicole Haught
Natalie Krill
as Eve/Willa
Imali Perera
as Doctor/Dr. Navalar
Christopher Austman
as Claude
Omatta Udalor
as Frustrated Local #2
Madison Nyenhuis
as Pep Rally Attendee
Scott Roberts
as Kit Mitchell
Ty Olsson
as Sheriff Hoyt Clayborn
Nathan Pronyshyn
as Peeper
Lydia Adair
as Commune Woman/Wet Nurse
Jason Schneider
as The Buyer
Kealey Storrs
as Revenant/Smoking Revenant Biker
Dylan Poyser
as Timothy McBlake
Millie Jayne
as Girl with Red
Steve Tsang
as Revenant/Purgatory Resident
Jean Pierre Seme
as Lucado's 2nd in Charge
Patrick Kwok-Choon
as Perry Crofte
Mike McCarthy
as Bar Patron/Townsfolk
Keelan McAuley
as Lost Hunter
Ross Clendening
as Mountain Man
Cristina Merlo
as Young Wynonna/Wynonna at 10 Years Old
Daniel D'Angelo Sparks
as BBD Escapee/Bar Patron/Church Guest/Shorty's Bar Patron/Wedding Guest
Ennis Esmer
as Doug Warner/Kuru
Aidan Moreno
as Albert St. James
Ruth Duran
as Frustrated Local #1
Aimée Beaudoin
as Samantha Baker
Daniel Onerheim
as Paramedic (2017)
Ryan Belleville
as Dr. Reggie
Riza Santos
as Tadewi (Skinwalker)
Chris Casson
as Officer Lonnie
Peter Mooney
as Ramon Quinn
Michael Eklund
as Bobo Del Rey/Robert Svane
Brad Pajot
as Prison Guard
Chad Cosgrave
as Nedley Beast
Naddine Madell
as Craven Bus Passenger/Craven Passenger
Pamela Crawford
as Elderly Woman
Yemi George Jr.
as Night Guard
Dana Christina
as Chrissy Nedley
Charles Andrew Payne
as Jock
Jamie Tognazzini
as Porcelain Doll
Patrick Hampton
as Bus Rider/Club Patron
Jenna Rene
as Club Dancer/Cult Woman
Ryan Northcott
as Wyatt Earp
Varun Saranga
as Jeremy Chetri/Agent Jeremy Chetri/Eve
Tim Bruisehead
as Bouncer/Torque
Rachael Ancheril
as Gretta/Mattie Perley/The Blacksmith
Charlotte Sullivan
as Brigitte Hogback
Jordan Dodds
as Party Goer (Alan)
Patricia Truong
as Fight Club Patron
Dinah Gaston
as Shopkeeper
Jake Church
as Kyle/Kyle York
Brooke McCann
as Young Michelle
Christa Taylor Brown
as Constance Creature
Dru Viergever
as One Armed Clint
Martina Ortiz-Luis
as Rachel Valdez
Billy Bryk
as Billy Clanton
Myla Southward
as Suburban Mom
Jennifer Rae Westley
as Megan Halshford
Dylan Koroll
as Hardy Champ
Jeffrey Olynek
as Herman Tate
Megan Follows
as Michelle Gibson
Venice Doan
as Snotty Teenager
Savannah Basley
as Cleo Clanton/Cleo
Andrew Martin Priestman
as Nixon
Gerrick Winston
as Fire Chief
Suzanne McDowell
as Receptionist
Chris Ippolito
as Bus Driver
Christopher Rosamond
as Bradley Stokes
Zachary Parsons-Lozinski
as Drek
Len J. Phillips
as Tough Guy
Chantal Conlin
as Prostitute #2
Reagan Pasternak
as Deputy Assistant Director Naomi Hycha
Dean Barrett
as Older Hunter
Shaun Johnston
as Juan Carlos
Paul Cowling
as Warden Young
Andrew David Long
as Funeral Director
Christopher Allan Arp
as Drunk Patron/Grubby Man
Rob Jacobsen
as Skeezy Patron
Brandon Jason Miller
as Darwin
Garry MacLean
as Drunk Patron/Townsperson
Meghan Heffern
as Beth Gardner
Nicole Chartrand
as Murder Victim
Rylan Nilsson
as Mutated Scientist
John Warkentin
as Frightened Man
Jann Arden
as Bunny Loblaw
Adrian Holmes
as Bass Reeves
Randy Davison
as Revenant Biker
Sebastian Pigott
as Charlie
Alex Paxton-Beesley
as Hetty Tate
Shawna Pliva McGill
as Therapist
Kevin Davey
as Lord Bondicus
Igor Leznik
as Traumatized Dude/Volkov
Dani Kind
as Mercedes Gardner
Kate Drummond
as Agent Lucado
Caleb Ellsworth-Clark
as Tucker Gardner
Ryan Irving
as Pete/Pete York
Josh Bertwistle
as Big Bubba/Vinnie
Anna Quick
as Young Willa Earp/Willa at 12 Years Old
Ifé Abiola
as Firefigher Eddie
Dave Matthew Boddy
as Bar Patron
Avelyn Graye
as Party Woman
Brianna Johnston
as Young Woman
Benjamin Arthurs
as Messenger Boy
Shamier Anderson
as Agent Dolls/Agent Xavier Dolls
Christopher Jacot
as Demetri
Tyler Reinhold
as Bryce Collins
Sarah Haggeman
as Baptised Woman
Lance Campbell
as Purgatory Resident
Cliff Liknes
as Lieutenant
Stafford Perry
as General Graham
David LeReaney
as Judge Cryderman
Luigi Riscaldino
as Jay Novak
Heather Lea MacCallum
as Medea
Caitlynne Medrek
as Schoolteacher
Daryl Makk
as Delivery Driver
Terry Lawrence
as Father Malick
Tamara Duarte
as Rosita Bustillos
Katherine Fadum
as Female Doctor
Peter Strand Rumpel
as August Hamilton (The Blade)
Dominique Provost-Chalkley
as Waverly Earp
Greg Bryk
as Jack of Knives
Anesu Evans
as BBD Escapee/Church Guest
Summer McBrien
as Waverly at 7 Years Old/Young Waverly
Amanda Fuenzalida
as Stripper
Jesselle Laurén
as Estefan
Jacob Lesiuk
as Crawling Mutant
Stacie Harrison
as Face Peeling Woman
Rayisa Kondracki
as Constance Clootie/Constance Clootie aka Ms. Stone
Kelsey Andries
as BBD Cleaner/Rotten Jack
Jeff Hanni
as Revenants Biker Gang Member
Sue Prutton
as Female Worker #2
Diego Diablo Del Mar
as Malcolm Ramaker
Trevor Woroby
as Townsperson
Jerry Callaghan
as Deputy Mayor
Joel Jackshaw
as Revenant Guard
Pat Chau
as Niles the Butcher
Spencer Streichert
as Evans
Tim Rozon
as Doc Holliday/Doc John Henry Holliday/Henry/John Henry Doc Holliday
Catherine Burrell
as Reporter
Valerie Planche
as Mama Olive
Greg Lawson
as Sheriff Randy Nedley/Randy Nedley/Sheriff Nedley
Alexa MacKell
as Bachelorette
Gord Andersen
as Pep Rally Attendee
Graham Mothersill
as Young Ward Earp
Curt McKinstry
as Rugged Man
Victor Atelevich
as Doctor
Dustin Nelson
as Bar Patron
Marty Hanenberg
as Dickenson
Brenna Sommer
as Prostitute #1
Robert Verlaque
as Shopkeeper
Marnie Madden
as Female Worker #1
Patrick J. MacEachern
as Ward Earp
Aaron Strube
as Uncle Weston
Dimitri Vantis
as Kidnapper Revenant
Scott Hylands
as Wyatt Earp
Trevor Campbell
as Townsperson
Jessica Sipos
as Constance Clootie
Kyle Baker
as Juice Patron
Melanie Scrofano
as Wynonna Earp
Ray Pearson
as Graveyard Worker
Bud Klasky
as Revenant/VIP
Maria Fernandez
as CSI Technician
Joris Jarsky
as Whiskey Jim Byers
Angela Murdoch
as Loading Dock Guard
Paula Boudreau
as Margot Clanton
Dylan Roberts
as Derek the Jeweler
Ryan O'Donnell
as Hockey Teen
Davis Michael Thomas
as Lance
Sheldon Maxwell
as Revenant Biker
Pardeep Singh Sooch
as Ebbe
Dan McDougall
as Fight Club Fighter
Justin Michael Carriere
as Jimmy
Seasons & Episodes
Season 1
2016 | 13 Episodes
Season 2
2017 | 12 Episodes
Season 3
2018 | 12 Episodes
Season 4
2020 | 12 Episodes
Awards
Alberta Film & Television Awards (AMPIA Awards) 2017
Winner
Alberta Film & Television Awards (AMPIA Awards)
Best Dramatic Series
Nominee
Alberta Film & Television Awards (AMPIA Awards)
Best Performance by an Alberta Actor
Nominee
Alberta Film & Television Awards (AMPIA Awards)
Best Performance by an Alberta Actor
Nominee
Alberta Film & Television Awards (AMPIA Awards)
Best Production Designer/Art Director
Canadian Screen Awards, CA 2017
Nominee
Canadian Screen Awards, CA
Best Writing in a Dramatic Series