Demand Insights
> Last 7 days
Demand Rank
Worldwide
WW
#
October 20, 2021
WW
Daily Demand (Last 7 days)
Travelability
Global Travelability indicates how well a title performs internationally relative to its home market
The Simpsons's
home country is:

United States
Demand Score
Worldwide
WW
Average Demand for The Simpsons is 0.0 times the demand for the average show in Worldwide in the Last 7 days.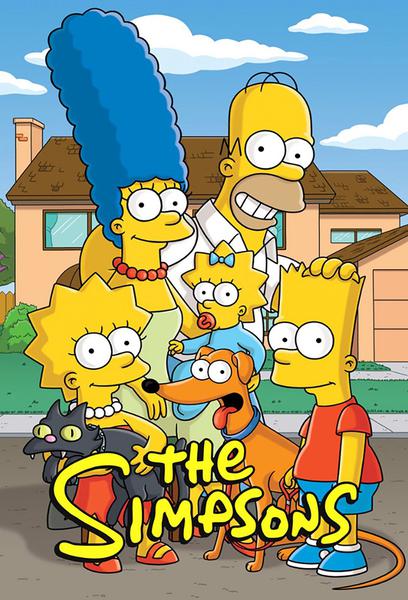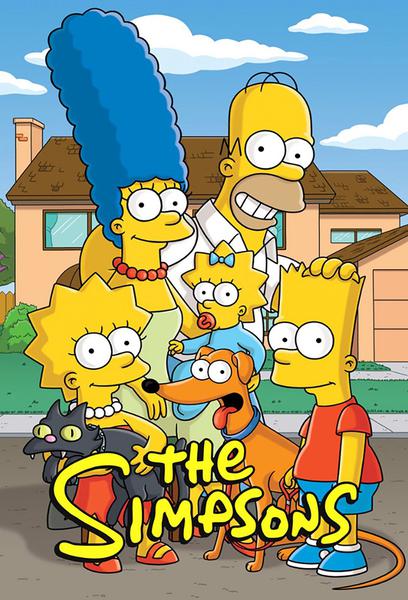 Trend
Worldwide
WW
The Simpsons has a neutral trend. It has grown in demand by 0x in Worldwide in the Last 7 days.
In Genre Performance
Worldwide
WW
The Simpsons ranks at the 0.00th percentile in the genre. This means The Simpsons has higher demand than all other titles in Worldwide
About this title
Storyline
This long-running animated comedy focuses on the eponymous family in the town of Springfield in an unnamed U.S. state. The head of the Simpson family, Homer, is not a typical family man. A nuclear-plant employee, he does his best to lead his family but often finds that they are leading him. The family includes loving, blue-haired matriarch Marge, troublemaking son Bart, overachieving daughter Lisa and baby Maggie. Other Springfield residents include the family's religious neighbor, Ned Flanders, family physician Dr. Hibbert, Moe the bartender and police chief Clancy Wiggum.
Plot Keywords
cartoon
satire
nuclear power plant
parody
Company Credits
Production Co: Gracie Films, 20th Century Fox Television |  See more »
Cast
Justin Timberlake
as Justin Timberlake
Lona Williams
as Amber Dempsey/Debra Jo Smallwood/Truong Van Dinh
Willem Dafoe
as Mr. Lassen/The Commandant
Plácido Domingo
as Plácido Domingo
Tim Heidecker
as Amus Bruse (Foodie)/Performer - 'Bloggin' a Food Blog'
Mandy Moore
as Tabitha Vixx
Stephen Hawking
as Stephen Hawking
Rob Riggle
as Dr. Fenton Pooltoy
Lucy Lawless
as Lucy Lawless
Nick Offerman
as Captain Bowditch
Thomas Pynchon
as Thomas Pynchon
Markéta Irglová
as Irish Girl
Lucas Meyer
as Justin Trudeau
Roger Daltrey
as Roger Daltrey
Neil deGrasse Tyson
as Neil deGrasse Tyson
Ron Taylor
as Bleeding Gums Murphy
Eric Idle
as Declan Desmond
Harry Morgan
as Bill Gannon
Brian Setzer
as Brian Setzer
Alec Baldwin
as Alec Baldwin/Dr. Caleb Thorn
Richard Dean Anderson
as Richard Dean Anderson
Lenny Kravitz
as Lenny Kravitz
Anne Hathaway
as Jenny/Princess Penelope
Neve Campbell
as Cassandra
Michael Dees
as 'Easter Parade' Vocals/Additional vocals/Performer - 'Too-Ra-Loo-Ra-Loo-Ral (That's an Irish Lullaby)'
Eric Lopez
as Bumblebee Man
Jonathan Schmock
as Salesman
Ray Liotta
as Morty Szyslak
Fall Out Boy
as Fall Out Boy
Paul McGuinness
as Paul McGuinness
Michael Keaton
as Jack Crowley
Terry Cashman
as Terry Cashman
Jack Lemmon
as Frank Ormand
Julia Louis-Dreyfus
as Gloria
Simon Cowell
as Henry/Simon Cowell
Peter Serafinowicz
as Corporate CEO
Yo La Tengo
as End Titles Music Performer
Nichelle Nichols
as Nichelle Nichols
Daniel Radcliffe
as Daniel Radcliffe/Diggs/Edmund
Isabel Sanford
as Isabel Sanford
Tito Puente
as Tito Puente
The Chicks
as The Dixie Chicks
Billy West
as Dr. Zoidberg/Philip J. Fry/Prof. Hubert J. Farnsworth
John Legend
as John Legend
Timothy Nordwind
as Timothy Nordwind
Charles Napier
as Warden/Grant Conner/Officer Krackney
John Mahoney
as Dr. Robert Terwilliger, Sr.
Jim Parsons
as Jim Parsons
Arik Marshall
as Arik Marshall
Rupert Murdoch
as Rupert Murdoch
Pete Holmes
as Bode Wright/Matthew
Bob Newhart
as Bob Newhart
Michelle Kwan
as Michelle Kwan
Randy Jackson
as Randy Jackson
Laura Ingraham
as Dr. Zilowitz
George Plimpton
as George Plimpton
Jane Goodall
as Jane Goodall
John Oliver
as Booth Wilkes-John
Kirk Douglas
as Chester J. Lampwick
James Lipton
as James Lipton
Jo Ann Harris
as Lewis/Richard/Beauty Pageant Entry #2/Chuck/Collette the Waitress/Girl/Kid/Maria Dominguez/Martin Prince/Minnesota Girl/Nurse/Paper Boy/Photography Club Member #3/Princess Opal/Skinner's Secretary/Susan/Weasel/Weasel #2/Woman at Apartment
Colin Meloy
as Colin Meloy
Natalie Maines
as Hettie/The Dixie Chicks
J.K. Rowling
as J.K. Rowling
Liam Neeson
as Father Sean/St. Peter
Dennis Weaver
as Buck McCoy
Nick Fascitelli
as Professor Whistler
Magnus Carlsen
as Magnus Carlsen
Robert Forster
as Lucky Jim
Jennifer Saunders
as Phoebe
George Wendt
as Norm Peterson
Deborah Ludwig Davis
as Singer
Audrey Meadows
as Bea Simmons
George Stephanopoulos
as George Stephanopoulos
Zosia Mamet
as Candace's Friend
Illeana Douglas
as New Age Clerk
Dan Aykroyd
as Postage Stamp Fellow
Tom Smothers
as Tom Smothers
Tal Fishman
as Reaction Guy
Hank Williams Jr.
as 'Canyonero' Singer
Randy Bachman
as Randy Bachman
Maria Grazia Cucinotta
as Francesca
James Gilstrap
as Wise Old Cat Singer
Gedde Watanabe
as Cartoon Squid/Factory Foreman/Japanese Father/Japanese Man/Man/Sumo/TV Announcer/Teller/Toilet/Waiter
Judith Owen
as '600' singer/Judith Owen
John C. Reilly
as John C. Reilly
Lisa Kudrow
as Alex Whitney
Zach Woods
as Zane Furlong
Jack Burns
as Edward Christian
Rhys Darby
as Tag Tuckerburg
Pat O'Brien
as Pat O'Brien
Keith Richards
as Keith Richards
Russi Taylor
as Martin Prince/Sherri/Terri/Uter/Wendell/Additional Voices/Lewis/Martin/Others/Various/Adrian/Beezee/Billy/Chuck/Craig's Girlfriend/Dr. Hibbert's Daughter/Ewa/Fish/Girls/Gummy Sue/Ian/Inanimate Carbon Rod #1/Janey Powell/Kids/Loni Anderson/Mother/Mother in Baby-So-Fresh Commercial/Mount Holyoke Sister/Mrs. Prince/Mrs. Winfield/Nun/Orphan/Phone Voice/Quimby's Mistress/Ron Howard's Son/Ronnie Beck/Shirley Temple/Sidney Swift/Singing Kid in Commercial/Sisters/Son/Spirit #6/Stenographer/Students/Sushi/Various Students/Vassar Sister/Wendell Borton/Woman in Club/Woman on Parole Board/Üter Zörker
Hank Azaria
as Moe Szyslak/Chief Wiggum/Carl/Lou/Comic Book Guy/Carl Carlson/Apu/Superintendent Chalmers/Apu Nahasapeemapetilon/Kirk Van Houten/Cletus/Professor Frink/Snake/Bumblebee Man/Wiseguy/Disco Stu/Dr. Nick Riviera/Old Jewish Man/Drederick Tatum/Prof. Frink/Duffman/Captain McAllister/Cletus Spuckler/Luigi/Sea Captain/Raphael/Luigi Risotto/Captain McCallister/Julio/Snake Jailbird/Johnny Tightlips/Frink/Coach Krupt/Captain Horatio McCallister/Clerk/Director/Gary Chalmers/Moe/Chief Clancy Wiggum/Clancy Wiggum/Waiter/Crazy Old Man/The Sea Captain/Additional Voices/Announcer/Auctioneer/Cab Driver/Chalmers/Doug/Ranger/Roofi/Security Guard/Superintendant Chalmers/TV Announcer/Tour Guide/Bailiff/Delivery Man/Easy Reader/European Judge #1/Guy Talking To Krusty/Legs/Man/Man in Crowd/Nobel Prize Announcer/Old Jewish Guy/Pilot/Santa Claus/Sprooklyn Bum/Van Krusten/Akira/Benjamin/Bum/Captain/Chazz Busby/Chef/Coach/Doctor/Farmer/Gabbo/General/Guard/Gunter/Hippie/Homeless Man/Krusty's Assistant/Lifeguard/Pig/Pyro/Reporter #3/Roger Meyers Jr./Ron Rabinowitz/Salesman/Sam/Superintendent Gary Chalmers/Technician/Truck Driver/'Hey!'/Abraham Lincoln/Adolf Hitler/Alien/Audience Member/Bartender/Bellhop/Buddha/Cameraman/Charlie/Chase/Chinese Man/Colonel/Comedian/Commander/Construction Worker/Cowboy/Craig/Croupier/Dave/Donut Man/Dr. Velimirovic/Drunk #2/Edward G. Robinson/Emcee/Exec #1/Fireman/First Security Man/Football Player/Foreman/Frank Grimes/Gate Guard/Guard #1/Helicopter Pilot/Husband/Instructor/Jack/Joey/Johnny Lightlips/Khlav Kalash vendor/Kirk/Lawyer/Mailman/Man #2/Man in Audience/Man in Audience #1/Man in Church/Moe Howard/Mr. Costington/NASCAR Announcer/Nash Castor/Officer Lou/Old Jewish man/Orderly/Others/Palm Reader/Paramedic/Pet Store Clerk/Plastic Surgeon/Plumber/Prison Guard/Prisoner #1/Quimby's Aide/Radio Announcer/Reporter/Robert Chan/Robot/Saint Joseph/Scientist #1/Soldier #2/Steve Mobs/Store Clerk/Suicidal Man/Terrorist/The Grumple/Valet/Very Tall Man/Veterinarian/Wedding Usher/William Shatner/Wise Guy/Zack/"La-Di-Da" Guard/"Me Wantee" Announcer/'Bart sucks!' people/'Delivery Man' #1/'Don't touch me!'/'Editor-in-Chimp' Reporter/'Jock Center' Sportscaster #1/'Landing Strip' announcer/'Larry Davis Experience' Guy #3/'Love me!'/'More tomato?'/'Not a Doctor'/'Oil ho!'/'People Who Look Like Things' Host/'Publicity Tonight' Anchorman/'Robot Rumble Announcer/'She'll want socks, too!'/'Soccer Mummy' Preview Announcer/'Speedway Squad' Announcer/'The Moon of Earth' Narrator/'Topiary Wars' Host/'Touch the Stove' Host/'Uh, in episode...'/'When Buildings Collapse' Narrator/'Why do bad things happen to good people?'/'Ya-Hoo!' Announcer/'ZZ Top' Rabbi/ATF Men/Acne Worker #2/Acrobat Host/Actor #1/Ad Exec #2/Ad Man 1/Adam West/Adjudicator #1/Adult Class Principal/Aeroplane Mechanic/African Statesman/Agent #1/Agent #3/Agent Goodman/Agent Malone/Agent Miller/Airplane Pilot/Airport Official/Ak/Al/Al Gumble/Alan/Alberto/Alcatraaaz/Alcoholic #2/Alive Character #1/Allen Wrench/Alligator/Ambulence Driver/Amish Man/Amos/Andy Warhol/Angel/Angry Audience/Angry Ricky/Angus MacGyver/Animal Shop Clerk/Animal Survivor' Judge/Announcer #1/Annual Gift Man/Anthony Hopkins/Anthro Student #1/Anti-Theft Computer/Antoine/Apu's Relative/Arboretum Employee/Arcade Security #2/Area 51-A Guard/Army Sergeant/Arnold/Arthur Crandall/Asian dentist/Astronaut #2/Attendant/Attorney/Audience Member #1/Auditor/Australian Actor/Australian Bartender/Australian with Spoon/Authentification Chip/Auto Mechanic/Autodrive/Award Show Host/Backstage Guard/Bag Boy/Bag Boy #1/Bag Boy #2/Bait Shop Owner/Bald Man on 'Stranded'/Balki Bartokomous/Bank Manager/Bank Robber #1/Bank Security Guard #1/Bank Teller/Bar Employee/Barbarian Invader #2/Barber/Barfly/Barfly #2/Baron von Wortzenberger/Barry the Satellite TV Guy/Bart's Follower #2/Bart's Manager in Fantasy/Bart's Sprayed Voice/Baseball Announcer #2/Baseball Game Announcer/Bashir's Father/Basho Guy/Beauregard/Bee-Keeper #1/Beer Shipment Deliverer/Beer Vendor/Ben/Ben Teamster/Benevenstanciano/Benjamin Franklin/Bernie/Bestimus Muchos/Bigger Brothers Commercial Voice-Over/Bill Gates/Bill Watson/Billy Bouillon Cube/Billy the Kid/Bird 2/Black-Haired Cadet/Blackbeard/Blackjack Dealer/Blacksmith/Blimp Pilot/Blind Willie/Blue-Haired Patient/Board Member #1/Board Member #2/Bob/Bob Arnold/Bob Hope/Bobby/Bobby Mindich/Body Fat Tester/Bonk It/Boomerang Man/Bottomless Boat Ride Guide/Bouncer #1/Bouncer #3/Bowler #1/Bowler #12/Bowler #8/Boxer/Boy Who Works at the Library/Boyfriend in Movie/Brandt/Brazilian Man/Brazilian Record Producer/Brenda's Attorney/Brigade Leader/Brody McKenna/Bronson Kid/Bronson Man/Brother #1/Bruno Drondrick/Bruno Dundridge/Buck Mitchell/Bud Armstrong/Bullfighting Entrepreneur/Bum #2/Burlesque Show Director/Burly/Businessman/Butler/Bystander/Cafeteria Worker/Caller/Calvin/Camcorder Salesman/Camera Guy/Camp Policeman/Camper #1/Canadian Football Host/Candlemaker/Candy Ball/Captain Kirk/Captor #1/Captor #3/Car Buyer/Car Salesman/Car Stereo Salesman/Car Wash Attendant/Caricaturist/Carlum/Cashier/Casino Bouncer #1/Casino Clerk/Casino Employee #1/Casino Minister/Castro's Associates/Cat in the Hat/Cayman Islands Banker/Celebrity Chop Shop Host/Chang Stein/Character Assassin/Charles Bronson/Charlton Heston/Chauffeur/Chavez/Cheering croud/Chef Rodrigo/Cherry Picker Guy/Chess Player #1/Chief/Chief in McBain Movie/Child Therapist/Chili Man/Chimp #2/Chinese #2/Chinese #3/Chinese Busboy #2/Chinese Principal #1/Chip Bunyan/Choc-o-Bot/Choreographer/Christian/Christopher/Chuck/Chuck Ellis/Chuck Garabedian/Church Security Guard/Churro Vendor/Cigarette Man/Cinema Clerk/Clark/Clark Gable/Cleaner/Cleanup Man/Clerk #1/Clerk #2/Clock Channel Voice/Clown/Clown Bed/Clyde Actor/Co-Pilot/Coastguard/Collector/College Bachelor #1/Colonel Chet Manners/Coma patient/Comedy Festival Promoter/Comic Book Store Guy/Commercial Announcer #2/Commercial Doctor/Comptroller Atkins/Concert Announcer/Congressman/Construction Line Workey/Control Room Guy #1/Control Room Guy #3/Convict/Cop #2/Copy Shop Clerk/Corey/Corey Masterson/Cornelius Talmidge/Costa Rican/Costington/Costingtons Guy/Costingtons Manager/Costume Man/Costumed Man #2/Costumed Man #3/Count von Count/Court Show Announcer/Cowboy #1/Crabby/Crane Operator/Crazy Golf Attendant/Cregg Demon/Crew chief/Criminal #1/Cruise Line Man #2/Crusher/Crying Man/Cubby/Cucumber Moses/Currency Committee Member 2/Customer at Car Boot Sale/Cyborgonizer/Cyrus Simpson/DJ 3000/DNA Analyst/Dad #1/Dad #2/Dad at Science Fair/Dan Marino's Manager/Dance Leader/Dancer/Dancing Santa/Danger Dog/Dave Rosenfield/David/Dealer/Dean Bitterman/Dean Peterson/Death/Death Count Presenter/Decapitating Harry/Defendant/Delivery Man #3/Demolition Foreman/Demolition Worker/Demon/Denny/Deprogrammer/Derby Announcer #2/Designated Driver Attendant/Dexter Colt/Diamond Thief/Dick Cheney/Dino-Dad/Discoteque Stuart/Discount Lion Safari Worker/Discus Stu/Dispatcher/Divorce Lawyer/Dockmaster/Documentary Narrator/Dog Pound Supervisor/Doll Repairman/Don Vittorio Di Maggio/Donut Van Driver/Doorman/Doug the Cameraman/Dr Nick Riviera/Dr. Callas/Dr. Colossus/Dr. Egoyan/Dr. Foster/Dr. Gonzo/Dr. Hibbert's Elder Son/Dr. Nick/Dr. Nussbaum/Dr. Schulman/Dr. Wolff/Dr. Zaius/Drill Sergeant/Drug Lord/Drug-Taking Teacher/Drunk/Duff Blimp Pilot/Duff Gardens Security #1/E.T./EPA Man/Ear Piercer/Editor/Eduardo/El Chemistri Chef/El Salvadorean/Electaurus Voice/Electrician/Eli Stern VI/Emergency Announcement Voice/Emergency Broadcast Announcer/Employee with Shotgun/Employment Counselor/Engineer/Engineer #2/English Soldier #1/English Teacher/Englishman/Entertainment Newsanchor/Entrance Guard/Eric/Ernest P. Worrell/Ernst/Escape from Death Row Character/Eugene Fisk/Everyman/Evil French Guy/Examiner/Exec/Executive/Executor/Exhibitor 1/Exterminator/Eye-patch Man/Ezron/FBI Agent/FBI Agent #1/FBI Agent #2/FBI Man #2/FEMA Worker/Farmer #1/Father/Father #1/Father at Beach/Father in Monroe ad/Fernando Vidal/Fighter Pilot/Fighter Pilot #1/Firefighter/Fireman #2/Firing Range Instructor/First Amish Man/First Government Man/First Man/First Man at Lincoln Memorial/First Man in 'Don't Go There!'/First Surrendering Man/First Surveillance Man/First UN Man/Flash Baylor/Fleeing Man/Fleet-A-Pita Chef/Flying Brother/Flying Giuseppe/Fonzie/Football Announcer/Foreign Exchange Clerk/Foreign Guy on Boat/Forklift Truck Driver/Formico/Fort Sensible Actor/Founding Father/Fourth Reich Man/Fox Executive/Fox News Anchor/Francine's Dad/Frank/Frank Grimes, Jr./Frank Grimes, Sr./Frankenstein/Frankenstein's Monster/Frat Boy #1/Freak Show Manager/Free Willy Father/French Canadian Mountain Man/French Canadian Official/French Chief Wiggum/French Lou/French Ticket Man/Friendly Old Golfer/Frying Dutchman Waiter #1/Fudge Tanker Driver/Funeral Home Representative/Funopoly Man/Funzos/Furniture Salesman/Future Man #2/Future Sphere Narrator/G.I. 2/G.I. Joe/GOP Man/GPS Man Voice/Gangsta/Garbage Boat Man/Garbage Cutter Captain/Garbage Man/Garbologist/Gas Man/Gas Pump Attendant/Gas Station Attendant/Gasso Employee #1/Gate Guard #2/Gatekeeper/Gator McCall/Gautama Buddha/Gay Man/Gay Man #3/Geeky-voiced Teen/Gelatin Man/Gelatinous Cube/General Krull/Generation X Kid/Geoff Jenkins/George/George Washington/George Wilson/George the Frog/German Biker/German Officer/German Soldier/Ghanaian Chaffeur/Gingo/Giuseppe Granfinali/Gladiator Spectator/Glen/Globex Guard/Glue Man #2/Gondolier/Google Car/Goose Gladwell/Grampa Van Houten/Grand Papa/Grand Pumpkin/Grandma's World Clerk/Grandpappy/Grief Counselor/Grocer/Groom/Groom #2/Groundskeeper Seamus/Guard #2/Guard #3/Guess Your Age and Weight Man/Guidopolis Cashier/Guillermo/Guiseppe/Guy in Flash Mob/Guy in Pink Shirt/Hairdresser/Haiti Veteran/Hammock Salesman/Hangar Guard/Hans/Happiest Man in Springfield/Happy Little Elf #3/Hare Krishna Guy/Harold/Hat Vendor/Hawaiian Bartender/Head of Crazy Clown Airlines/Headmaster Van Hoogstraten/Health Inspector/Health Insurance Salesman/Heart Delivery Man/Heckler #2/Henchman/Hick Newsreader/High-End Cater/Hillbilly #1/Hillbilly #2/Hispanic Senior/Hitchhiker/Hitler/Hobgoblin/Hobo/Holo-gram Man/Holy Cow/Homeless Man #2/Homer's Supervisor/Homer's cousin/Hoppy/Horatio Caine/Horserace/Host/Hot Tub Salesman/House Salesman/House Speaker/House of Evil Owner/Howard Jr./Hug-A-Bull/Hugs Bunny/Humbleton Man/Humphrey the Talking Camel/Humungous/Hurray for Everything Member/I believe I'll vote for a third party candidate'/IRS Agent #2/IRS Guy/Ice Gatherer #1/Ice Hockey Host #1/Iggy Wiggum/Imaginary Party Guest #1/Immigration Official/Impervo the Painless/Incredible Hulk Hands/Indian #2/Indian Point Nuclear Power Plant Owner/Inmate/Inspector/Inspector #2/Insurance Company Man/Intensive Care Bear/Interceptor Pilot/Intern/Investo the Robot/Iraq war veteran/Irish Cop/Irish Cop #2/Irritable Bowel Syndrome Support Group Man/Israeli Airline Man/Itchy & Scratchy: The Movie Trailer/Izzy/Jackpot Realty Boss/Jacob Flanders/Jai Alai Player/Jamie Killday/Japan Representative/Japanese Ambassador/Japanese Father/Japanese Friend #1/Japanese Worker #1/Jed Clampett/Jennifer Aniston's Boyfriend/Jeopardy Judge/Jeremy (Network Executive)/Jerold/Jerry/Jerry Lewis/Jester/Jesus/Jesus Christ/Jet Pilot/Jetskier #2/Jim Jam Bonks/Jimbo's Dad/Jimmy/Jimmy Pearson/Jimmy the Snitch/Jock #1/Jockey #1/Jockey #3/Joe Laboot/Joe Lum Kin/Joe Theisman/Joey Crusher/Joey Jo-Jo Junior Shabadoo/Joey the Arsonist/John Coffey/John Lennon/John Smith '1882'/Johnnie/Johnny D/Joke Shop Clerk/Jolly Jack Tate/Jose Flanders/Judge/Juggler/Jughead/Juice Boxier/Julia's fiance/Justin Sherman/KBBL Psychic/KFSL DJ/Kabul Restaurant Employee #1/Kang & Kodos' Boss/Kavi/Kennedy/Kenny the Problem/Kent Brockman's Agent/Kermit/Kermit the Frog/Kevin Costner/Khlav Kalash Vendor/Ki-Ya Announcer/Kidnapper #1/King Julio of Spain/Kitchen Wizard/Kitenge/Kiwanis Club of Cheesburg member/Kliff/Knight Boat/Krusty Burger Representetive/Krusty Campaign Commercial Singer/Krusty Komeback Special Assistant/Krusty Komeback Special Director/Krusty Product/Krusty Telethon Announcer/Krusty the Clown 20th Anniversary Show Announcer/Krusty's Assistant #1/Krusty's Attorney/Kumatsu Motors Man/Kumiko's Father/L.T. Smash/Lady Duff/Landlord/Laramie's Exec #1/Larry H. Lawyer, Jr./Larry the Bus Driver/Lawyer #2/Le Superintendent/Lemonade Kid's Big Brother/Lenny Leonard/Leo/Leon Kompowsky/Leprechaun/Les Moore/Liberace Action Figure/Librarian/Ling Chow/Ling-chow/Linguo/Little Moe Szyslak/Lodge Waiter/Long-Haired Teacher/Lord Widebottom/Los Souvernir Jaquito/Lou Collier/Lou Rawls/Low Expectations Dating Service Employee/Lt. Adventure/MC Safety/Mafioso/Magician/Magnesium Man/Mail Carrier #3/Maitre D'/Male Audience Member #1/Male Cab Driver/Male Scientist/Male Student/Male Worker/Malibu Stacy Executive/Malibu Stacy Phoneline/Man #3/Man Below Balcony/Man Delivering Cypress Hill/Man Disposing of Body/Man Driving Car/Man Giving Eulogy/Man Helping Homer #2/Man Hit by Bowling Ball/Man Looking at Homer #2/Man Looking to Buy House/Man Selling Malibu Stacey/Man Talking to Leonard Nimoy/Man Thanking MacGyver/Man Underneath Rug/Man Using Photocopier/Man at Airport/Man at Arctic #2/Man at Duff Beer Sign/Man at Festival/Man at Kwik-E-Mart/Man at Pool/Man at Yard Sale/Man from the White House/Man in Audience #2/Man in Audience #3/Man in Bar/Man in Bird Costume/Man in Blazing Guy Video/Man in Body Cast/Man in Burning Building/Man in Church #2/Man in Commercial/Man in Crowd #1/Man in Film #3/Man in Itchy & Scratchy Cartoon/Man in Lift/Man in Long Car/Man in Malibu Stacy Division/Man in Movie/Man in Post-Apocalyptic Movie/Man in Pyramid #2/Man in Soap Opera/Man on 'Laugh-In'/Man on Bike/Man on Bus #2/Man on Ham Radio/Man on Helicopter/Man on Monster Island/Man on Phone/Man on Sidewalk/Man on Street/Man on Toilet/Man with Letters/Man with Neck Damage/Man with Parking Ticket/Mapple Salesman/Marcus 'Marbles' LeMarques/Marge's Assistant/Marge's Fantasy Man/Marge's Friend/Mario/Mark/Marrakesh Vendor/Marriage Counsellor/Marriage Preservation Committee Member #3/Marshall Goldman/Martian/Martin Luther King/Marv/Marvin Cobain/Math Teacher/Mathemagician/Matthew McConaughey/Mav/Mayor/Mayor Quimby/McBain Villain/Meaux/Mechanic/Meganaut/Men's Mission Manager/Mennonite/Merchandiser #3/Mesmerino/Meth Cook/Mexican Duffman/Mexican Milhouse/Mexican Mouse/Mexicans/Meyer/Michael/Michael Corleone/Mike/Mike Jambowski/Mikhail Gorbachev/Milhouse Van Houten (older)/Military Men/Milkman/Milton Burkhart/Mirror/Mitch Hartwell/Modus/Moe Syzlak/Moe Syzslak/Moe's clone/Money Changer/Money Print Employee/Monk #1/Monorail Switchboard Operator #1/Monster Truck Rally Announcer #2/Moon/Motel Clerk/Motorist/Mountie/Mousepad/Movementerians Lawyer/Movie Credits Rapper/Movie Theatre Manager/Movie Usher/Movie Villain/Mr. Amazing/Mr. Becker/Mr. Burns/Mr. Cleanser/Mr. Danielson/Mr. Gammel/Mr. Gammil/Mr. Jericho/Mr. Johannson/Mr. Johnson/Mr. Kinkade/Mr. LaCoste/Mr. Listenforfree/Mr. McGreg/Mr. Millwood's Dad/Mr. Montone/Mr. Mouse/Mr. MovieFone/Mr. O'Bannon/Mr. Sakamoto/Mr. Silas/Mr. Sulu/Mr. T/Mr. Thompson/Mr. Weewee/Mr. Woosterfield/Muckraker (take two)/Mugger/Muslim/Mustached Man/Mustached RV Driver/N'gungo/Nail Man/Nameless Employee/Narrator/Native American #2/Native-american Man/Nautical Stu/Naval Officer #1/Naval Recruiter/Ned Flanders/Ned impersonating Wiggum/Ned's Friend #2/Neighbor/Neil Armstrong's Assistant/Neon Sign Worker/Nerd #1/Nerdlinger/New Hampshirian Clown Student/New York Pilot/News reporter/Nick #2/Nick Callahan/Nod-Bot/Norbert 'Zack' Van Houten/Nuclear Power Heckler #1/Nuclear Response #1/Number Fifteen/Number Two/Nutcracker/Oak Ridge Technician/Oakley/Obengruppenfuhrer Wolfcastle/Oboist/Old Hispanic Guy #1/Old Springfield Mayor/OmniGog Man/Organizer/Ornette Coleman/Orphanage Guard #2/Orthobot Prime/Otto's Shoes/Outlander/Ox/PBS Host/PDS Man/Pachinko Machine Voice/Package Forwarder #3/Package Processor/Paparazzo/Parade Santa/Park Announcer/Park History Film Narrator/Park Manager/Park Ranger #2/Parole Board Officer/Patrolman #2/Pele/Penny Farthing Cyclist/Persian CD Salesman/Persian Trader/Pervert/Peter DeBrusio/Pharm-er John/Pharmacist #1/Phil/Phil Angelides/Phineas Q. Butterfat/Phineas Q. Butterfat's Clerk/Phone Man/Pilot #1/Pilot #2/Pin Vendor/Pious Riot Singer/Plow Salesman/Poacher/Point 'n' Laugh/Poker Dealer/Police Captain/Politician in 'Hail to the Chimp'/Pool Salesman/Pope's Messenger/Postal Clerk/Potato Bug Sprayer/Potential Elephant Buyer/President/Priest/Prince/Principal Valiant/Prisoner/Prisoner #4/Producer/Producer #3/Producer #5/Prof. John Frink/Prof. Stefan August/Professor Fink/Professor Van Doren/Prospector/Protester/Psychologist #1/Ptolemaic Book Guy/Public Affairs Spokesman/Pushy New Yorker/Queens Boy/Quimby's Aide #2/Quimby's Drinking Partner/Race Banyon/Race Official/Race Track Announcer/Racetrack Announcer/Radio Host/Radio Voice #2/Radioactive Man action figure/Ralph Nader/Randall Curtis/Randy/Ranger Johnson/Ranger McFadden/Raoul/Rappin' Rabbi #1/Rapping Toilet Seat/Ray Johnson/Real Estate Agent #1/Real Estate Hypnosis Man/Reception Host/Record Producer/Recreationist Instructor/Recruiter #1/Red Barclay/Red Hat Vendor/Red Tick Beer Man/Redneck #1/Redneck #2/Referee/Repo Depo Distraction Man/Repo Depot Proprietor/Repo Man/Reporter #2/Reporter #4/Representative/Restaurant Manager/Restaurant Patron/Retirement Castle Worker/Returning Zombie #2/Reverend/Reverend Lovejoy/Reynolds/Rib-It/Ribhead #3/Ricardo Bomba/Ride Announcer/Ringmaster/Roadie/Robbie the Automatom/Roberto Dinero/Robot #1/Robot #2/Robot Rumble Commentator #1/Robots/Rod Flanders/Roger/Roger Meyers Story Narrator/Ron/Roy/Royce McCutcheon/Runner #1/Russian Chess Player 2/Russian Representative/Sad Man/Safety Attendant/Safety Inspector/Sailor #1/Samba Teacher/Santa/Santa's Little Helper/Santa's Little Helper's Original Owner/Sarcastic Clerk/Sarcastic Worker/Sardonicus/Satellite Salesman/Savings & Loans Clerk/Scalper/Scammer/Scarecrow/Schlomo's Dad/Scientist #3/Scotty Boom/Screamatorium Operator/Sea Captain McCallister/Sea Hugger #1/Search Detail #2/Seat Filler/Seat Thief/Sec Agent 1/Second Basemobile Guy/Secret Service Man #2/Security Chief/Security Guard #1/Security Guard #2/Security Man/Security Man #2/Senator/Senator Mendoza/Senor Spielbergo/Sergeant/Sergeant Carter/Sgt. at Arms/Shadow Knight/Shameful Eddie's Worker/Shelby's Dad/Shelbyville Man in Play/Shelbyville Manhattan/Shelbyville Milhouse/Shelbyville Nelson/Shelbyvillian #3/Shemp/Sherpa #2/Shoe Doctor/Shotgun Pete/Sid's Partner/Sidekick Windlad/Silent Alarm Voice/Silkie/Singer/Sipper McTea/Sir Anthony Hopkins/Skewed Tour Announcer/Ski Instructor/Skip Angry/Skowie/Sleazy Sam/Small Robot/Smash/Smokey the Bear Robot/Snake #1/Snake #2/Soccer Kid/Soldier#1/Sorcererintendent Chalmers/Soul Mass Transit System Host/Souvenir Attendant/Spanish Man in Movie/Spanish TV Announcer/Speaking Toy/Special Report Announcer/Spider/Spider Moe/Spin Doctor/Spine-Melter 2000 Salesman/Spirit #2/Sponge/Sportacus Clerk/Sports Bar Guy 1/Sprawl-Mart Manager/Springfield Mystery Spot Owner/Springfield Police Department Rescue Phone/Springfield Squares Announcer/Springfield of Tomorrow Narrator/Squeaky-voiced Teen/Squid/Stage Manager/Stan/Stan Taylor/Stanley/Stark Richdale/Stavros/Steel Mill Worker #2/Steel Mill Worker #3/Steel Mill Worker #4/Stegosaurus/Stevie B. (Ass Money)/Stig/Stockbroker/Store Santa/Strip Club Announcer/Strongman/Student/Student #1/Studio Store Clerk/Sub Delivery Man/Suicide Notes Clerk/Sulu/Sun/Surgery Audience/Surly/Surly Duff/Sven Golly/Sycophantic German Instructor/T-Shirt Vendor #2/T.D./TV Chief/TV Homer Simpson/TV Repair Man/TV Salesman/TV Voice #1/TV Voice #2/Taco Vendor/Talking Frog/Tall Man in the Audience/Tank Driver/Tape Voice/Taxi Driver/Tea-Drinking Man/Teacher/Technician #1/Teen/Teen #1/Teen #6/Teenager boy/Tenant/Tennessee Ernie Ford/Terence the Zombie/Texan Clown Student #1/Thai man/The Bore Ax/The Chief/The Collider/The Commandant/The Fracker/The Leader/The New Guy/The Parson/Ticket Clerk/Ticket Vendor/Tim Taylor/Timmy's Baby Teeth Vendor/Tito/Tom Turkey/Tooth Chipper Operator/Toulouse-Moetrec/Tour Guide #1/Tow Truck Driver #1/Tow Truck Driver #2/Trailer Announcer/Train Announcer/Train Engineer/Translator/Trapped Teacher #1/Treadmill Salesman/Trent Steele/Tribal Chief/Tribal Leader/Troll/Trucker #4/Trucker #6/Turbo Diary/Turkish Freighter/Turkish Man #2/Turtle Masseur/U.S. Border Guard #1/U.S. Marine/Umpire/Uncle Al/Uncle Eldred/Unimpressed Fan #3/Usher/Uter's Dad/V.A. Psychiatrist/Vac-U-Bot/Val-U-Mart Owner/Vampires/Vance Connor/Various/Various Indian Men/Vendor #1/Vet/Victor/Video Game Designer/Video Game Surfer/Video Narrator #2/Video Tutorial Guy/Video game voice/Viking/Virus/Voting Machine/Vulture/Walt Warren/Warden/Warehouse Clerk/Wax Lips Spokesman/Wax Museum Worker/Waylon Smithers Sr./Wes Doobner/Whipping Man/White Dragon/Widelife Preserve Representative/Wiggum/Wild Beast #1/William Clark/William Milo/Willie's Father/Window Pane Man/Wine Snob/Winemaker/Wings Announcer/Wise Gaius/Wolf/Wolf 2/Wolfgang Schmuck/Wolfman Jack/Wooly Bully Clerk/Worker/Worker #1/Worker #3/Worker in Movie/World Trade Center Worker #2/Wrestling Announcer/Writer #1/Writer #2/Yakov Smirnoff/Yale Admissions Man/Yiddisha Guy/Yo-Yo Ma/Yoga Instructor/Zachary Vaughn/Zadume Magarabad/Zombie #1/Zombie DJ #2/Zombie Dad/Zombie Groans/Zombies/Zookeeper/Zorro/announcer/drawbridge Guy
Ashley Olsen
as Ashley Olsen
John Baldessari
as John Baldessari
Dustin Hoffman
as Mr. Bergstrom
Marcia Wallace
as Edna Krabappel/Crowd/Ms. Melon/Others/Spirit #1/Woman in Bar
Steven Tyler
as Steven Tyler
Valerie Harper
as Backstage Mom/Department of Standardized Testing Proctor/General Hospital nurse/Jennifer Clarkeson/Mrs. Butterworth/Ms. Myles/Old Lady
Russell Brand
as Russell Brand
Kristen Bell
as Harper/Marge
Michael Rapaport
as Mike Wegman
Gordon Ramsay
as Gordon Ramsay
Marsha Waterbury
as Pedestrian in the 'Real World'
Martin Landau
as The Great Raymondo
Sang Am Lee
as Korean Singer
Michael Carrington
as 'Jock Center' Sportscaster #2/Comedian/Drill Sergeant/Sideshow Raheem
Robert Evans
as Robert Evans
Susie Smith
as Susie Smith
Doris Kearns Goodwin
as Doris Kearns Goodwin
Michael Imperioli
as Dante Jr.
Robert Siegel
as Robert Siegel
Serena Williams
as Serena Williams
Penny Marshall
as Ms. Botz
Robert Schimmel
as Prisoner
Jeff Goldblum
as MacArthur Parker
Isabella Rossellini
as Astrid Weller
Fran Drescher
as Female Golem
Jack McBrayer
as Ewell Freestone
Brooke Shields
as Brooke Shields
Gene Tenace
as Gene Tenace
Trey Anastasio
as Trey Anastasio
Cooper Manning
as Cooper Manning
Jenny Slate
as Piper Paisley
Martyn Jacques
as Performer - End Credits Theme
Bobby Moynihan
as Tyler Boom
Adrian Hughes
as Performer - End Credits Theme
Cyndi Lauper
as Cyndi Lauper
Steve Shelley
as Sonic Youth
Stephen Curry
as Stephen Curry
Ben Bledsoe
as Ralph Wiggum's Singing Voice
David L. Lander
as Squiggy
Mandy Patinkin
as Hugh St. John Alastair Parkfield
Bill Saluga
as Raymond J. Johnson Jr.
Jonathan Franzen
as Jonathan Franzen
Edward James Olmos
as Pit Master
Tom Hamilton
as Tom Hamilton
Brian George
as Londoners/MI5 Agents/Pubgoers
Marie Cain
as Performer - 'I've Got You Under My Skin'
Yaya DaCosta
as Princess Kemi
Tony Rodriguez
as Audience/Contestants/Julio
Chris Martin
as Chris Martin
Marcia Mitzman Gaven
as Helen Lovejoy/Maude Flanders/Miss Hoover/Diane/Maude Flanders #2/Samantha
Nancy Cartwright
as Bart Simpson/Nelson Muntz/Ralph Wiggum/Kearney/Todd Flanders/Maggie Simpson/Database/Kearney Zzyzwicz/Additional Voices/Lewis/Ralph/Boy/Girl/Miss Springfield/Others/Rod Flanders/Gavin/International Harvester Spuckler/Kearney Jr./Kent Brockman's Daughter/Krusty's Assistant/Ling Bouvier/Martin Prince/Mother/Various Kids/Woman #1/"Cockamamie's" Salesgirl/'Bart sucks!' people/'He's white!'/'Porch Pals' Itchy/'Porch Pals' Scratchy/1st Parrot/Actor/Admiral Baby/Alice/American Exchange Student/Andy's Girlfriend/Angry Tourist's Son/Animal Handler/Appreciative Nurse #2/Ashley Grant Actress/Asian Woman at Club/Audience Member #2/Auditioning Actress/Auditioning Woman #2/Auditioning Woman #3/Baby/Baby #1/Baby #2/Baby Bear/Baby Jesus/Baby at Park/Bart Goblins/Bart as Mr. Burns/Bart's Elder Son/Bart's Younger Son/Barterfinger/Barticelli/Bartigula/Beauty Pageant Entry #1/Beethoven/Billionaire Explainer/Billy/Blonde Woman at Club #1/Boy #1/Boy #3/Boy Scout/Boy at Kwik-E-Mart/Boy in Film/Boy in Library/Bride/British Woman/Brittany/Car Model/Cashier/Charity Titters/Charlotte/Child/Child #2/Child #3/Child #5/Child in Action-Figure Man/Child in Lisa's Class/Children in audience/Chin-Ho/Chorus Girl #3/Chuck/Construction Foreman/Corduroy/Crystal Meth Spuckler/Cyrus' Wives/Dancing Girl #3/Daughter in Commercial/Dentist #2/Dil/Dina/Dino-Son/Dolph/Donut Woman/Dot/Dr. Hibbert's Younger Son/Duff Song/Edward Tudor/El Barto/Elf Bubbles/Elmo/Ex-Wife #2/Exercise Video Girl/Female Scientist/Fish/Gerald's Mother/Germs/Girl at Kissing Booth/Girl in Kindergarten Class/Girl in pool #2/Girl in pool #4/Girl in pool #5/Girl on Bus/Girl on Gameshow/Girl on Rings/Girl with Sore Teeth/Girlfriend in Movie/Girls/Glee Club Singers/Goldilocks/Gordy/Gravey/Gray-Haired Boy/Ham/Homer's Date/Homer's cousin's son/Hospital Tannoy/Huckleberry Finn/Hugo/Hurray for Everything Member/Irish Nelson/Jacqueline/Jamshed/Jill Munroe/Jimmy/Jitney Spuckler/Jockey #6/Joe Spuckler/Junior Camper/Juror/K3/Kate Lynn/Kearney's Son/Kid/Kid #1 in 'Soccer Mummy'/Kid on Ride/King Francis I/Kirk Simpson/Krusty's Assistant #2/Landscape Architect/Lassie Actress/Lester/Lisa Ling/Louise/Maggie/Malibu Stacy/Mom #3/Mother #2/Mother of Krusty's Son/Mozart/Mrs. Dexter's Daughter/Mrs. Glick/Nelson Moontz/Nelson Muntz Jr./Nelson Mutz/Nelson's children/Nerd #1/Nun #2/Octuplets/Old Woman/Pagan Son/Pagans' Neighbour's Son/Panicking Teacher #1/Paperboy/Photography Club Member #2/Picard Simpson/Polly/Pregnant Woman/Prince Ralph of Austria/Quigley/Radio Disney DJ/Radio singing voice/Ralphael/Receptionist/Redhead in Chicago School System/Restaurant Waitress/Retirement Party Singers/Richard/SNPP employee/Saleswoman/Scared Girl/Scientist #2/Screaming Woman/Selma Through Beer Goggles/Sherman/Simon Woosterfield/Singing Pahasatira Nahasapeemapetilon/Sisters/Skinner's secretary/Smith Sister/Snowball II/Stickball Child #2/Stripper #3/Student/Students/Substitute Teacher/Teeter Totter Girl/Third Wiccan Girl/Tom Gammil/Tom Sawyer/Twin Boy/Various Students/Vicky/Wanda/Warren/Waverly Ralph/Wellesley Sister/Wendell/Wendell Borton/Wife/Woman in 'Space Mutants VIII'/Woman in Crowd/Woman in Diner #3/Woman in Line #1/Woman with Children/Young Bully
Joe Mantegna
as Fat Tony/Fit Tony/Gordus Antonius
Paul McCartney
as Paul McCartney
Elizabeth Taylor
as Elizabeth Taylor/Maggie Simpson
Christopher Ward
as CJ Ramone
Ben Stiller
as Garth Motherloving
Guillermo del Toro
as Guillermo del Toro
June Foray
as Happy Little Elf/Rubber Baby Buggy Bumper Babysitting Service Receptionist
Beverly D'Angelo
as Lurleen Lumpkin
Bill de Blasio
as Bill de Blasio
Robert Englund
as Freddy Krueger
Bobcat Goldthwait
as Bobcat Goldthwait
John Roberts
as Linda Belcher
Mitch Albom
as Mitch Albom
Jason Bateman
as Jason Bateman/Max Davis
Sarah Michelle Gellar
as Gina Vendetti
Jackson Browne
as Jackson Browne
Elvis Costello
as Elvis Costello
Lee Ranaldo
as Sonic Youth
Steve Buscemi
as Dwight/Steve Buscemi
James Hetfield
as James Hetfield
Garry Marshall
as Larry Kidkill/Sheldon Leavitt
Susan Sarandon
as Ballet Teacher/Susan Sarandon
Tracey Ullman
as Emily Winthrop/Mrs. Winfield
Pat Summerall
as Pat Summerall
Charles Frederick Turner
as C. F. Turner
Jonathan Groff
as Actor Playing Bart
Martie Maguire
as The Dixie Chicks
Emily Deschanel
as Emily Deschanel
Rob Halford
as Rob Halford
Alex Trebek
as Alex Trebek
Hugh Hefner
as Hugh Hefner
Jose Canseco
as Jose Canseco
Mark McGwire
as Mark McGwire
Zooey Deschanel
as Mary Spuckler
Danica Patrick
as Danica Patrick
Andy Garcia
as Slick Publisher
Billy Corgan
as Billy Corgan
Ryan Seacrest
as Ryan Seacrest
Peter Bogdanovich
as Psychologist
Jason Alexander
as Bourbon Verlander
Barry White
as Barry White
John Slattery
as Robert Marlowe
Marc Terenzi
as Millhouse Van Houten's Singing Voice
Ellen DeGeneres
as Ellen DeGeneres
Marc Wilmore
as Drummer/Narrator
Larry Mullen Jr.
as Larry Mullen
Michael Palin
as Museum Curator
Kenny Scharf
as Kenny Scharf
Seth Rogen
as Lyle McCarthy/Seth Rogen
Ksenia Solo
as Anastasia Alekova
Lisa Leslie
as Lisa Leslie
Fyvush Finkel
as Fyvush Finkel
Frankie Muniz
as Thelonious
Gary Coleman
as Gary Coleman
Denis Leary
as Denis Leary
Shawn Colvin
as Rachel Jordan
Butch Patrick
as Butch Patrick
Richard Branson
as Richard Branson
Justin Hayward
as Justin Hayward
Steven Wright
as Steven Wright
Thomas DeLonge
as Tom DeLonge
Karen Maruyama
as Dancing Woman #1/Japanese Stewardess
Debi Mazar
as Minnie Szyslak
John Ratzenberger
as CGI Homer Simpson/Cliff Clavin
Jennifer Tilly
as Jennifer Tilly
Jackie Mason
as Rabbi Hyman Krustofski/Hyman Krustofsky/Rabbi Hyman Krustofsky
Stephen Jay Gould
as Stephen Jay Gould
Larry Hagman
as Wallace Brady
Bette Midler
as Bette Midler
Albert Brooks
as Hank Scorpio/Jacques/Brad Goodman/Cowboy Bob/Dr. Raufbold/Music Manager/Tab Spangler
Grey Griffin
as Martin Prince/Sherri/Terri
Joey Ramone
as Joey Ramone
Dennis Bailey
as Pedestrian in the 'Real World'
Robert McKee
as Robert McKee
Edward Norton
as Devon Bradley/Reverend Elijah Hooper
Sally Stevens
as 'People' Singer/'Scorpio' Singer/Additional vocals
Chrissy Teigen
as Chrissy Teigen
Rod Steiger
as Captain Tenille
Emily Robison
as The Dixie Chicks
Jim Lau
as Hong Kong Doctor
Kara DioGuardi
as Kara DioGuardi
Kathleen Turner
as Stacy Lavelle
Eli Manning
as Eli Manning
Justin Roiland
as Morty Smith/Rick Sanchez
Gillian Anderson
as Dana Scully
Colm Meaney
as Tom O'Flanagan
Jennifer Garner
as Jennifer Garner
Rhea Perlman
as Carla Tortelli
David Copperfield
as David Copperfield
Robert Trujillo
as Robert Trujillo
Bryan Batt
as Carl/Philip Hefflin
Jane Kaczmarek
as Judge Constance Harm
Shelby Grimm
as Barney Gumble/Chief Wiggum
Magic Johnson
as Magic Johnson
Willie Nelson
as Willie Nelson
Roy Firestone
as Roy Firestone
Little Richard
as Little Richard
Jeff Gordon
as Jeff Gordon
Jonah Hill
as Andy Hamilton
Werner Klemperer
as Homer's Guardian Angel as Colonel Klink
Aron Michael Marderosian
as Apu's singing voice
Bill Hader
as Manacek/Slava
David Letterman
as David Letterman
John Updike
as John Updike
Kim Basinger
as Kim Basinger
Don Cheadle
as Brother Faith
Liev Schreiber
as 'Dateline: Springfield' Narrator
Cesar Mazariegos
as Grampa Baby
Kipp Lennon
as Leon Kompowsky
Melanie Minichino
as Omelet Woman
Chuck Liddell
as Chuck Liddell
James Iha
as The Smashing Pumpkins
Meryl Streep
as Jessica Lovejoy
Rivers Cuomo
as Rivers Cuomo
Donald Fagen
as Donald Fagen
H. Jon Benjamin
as Bob Belcher
Mark Hoppus
as Mark Hoppus
Mick Jagger
as Mick Jagger
Elvis Stojko
as Elvis Stojko
Leonard Nimoy
as Leonard Nimoy
Andrew Rannells
as Andrew Rannells
Patti LuPone
as Cheryl Monroe
Wanda Sykes
as School Therapist
Adam Driver
as Adam Sackler
Amick Byram
as Additional vocals
Harry J. Campbell
as Seymour Skinner
Julie Kavner
as Marge Simpson/Patty Bouvier/Selma Bouvier/Jacqueline Bouvier/Others/Jackie Bouvier/Actress as Marge/Angela Lansburry/Audience/Aunt Gladys/Bowler #2/Cartoon Squirrel/Elizabeth Raleigh/Eunice Bouvier/Floor Buffer/Frida Kahlo/Genevieve Bouvier/Gloria/Herb's Mother/Mabel Simpson/Majora/Margarine of aragon/Marge Bar/Marge Bufflekill/Marge robots/Marge's Grandmother/Mary/Nurse/Pagan Mother/Patty/Queen Elizabeth I/Receptionist/Selma/Spirit #3/Teacher/Turkey/Zombie DJ #1
Frank Welker
as Santa's Little Helper/Snowball II/African Animals/Baboons/Badger/Barnyard Animals/Buffalo/Clay Babcock/Cougar/Dolphins/Executive Vice-President/Frank the Wonder Horse/Hounds/Laddie/Lord Nibbler/Mean Zoo Animals/Monkey/Monkeys/Mr. Teeny/Other animals/Princess/Puppies/She's The Fastest/The Gremlin/Three Bears Growls/Tough Street Dog/Werewolf Flanders/Woodpecker
Ernest Borgnine
as Ernest Borgnine
D'arcy Wretzky
as The Smashing Pumpkins
Kimmy Robertson
as Samantha Stanky
Regis Philbin
as Regis Philbin
Michelle Pfeiffer
as Mindy Simmons
Wayne Gretzky
as Wayne Gretzky
George Fenneman
as Narrator
Charlie Rose
as Charlie Rose
Michael Chabon
as Michael Chabon
Kathie Lee Gifford
as Kathie Lee Gifford
Katey Sagal
as Turanga Leela
Dick Smothers
as Dick Smothers
Patrick Stewart
as Number One/Vigorous Older Man
Mario Batali
as Mario Batali
Jerry Springer
as Jerry Springer
Matthew Sweet
as Apu's singing voice/Nick Delacourt
Humberto Vélez
as Homero Simpson (Spanish)
Damian Kulash
as Damian Kulash
Anthony Kiedis
as Anthony Kiedis
Larry Holmes
as Larry Holmes
John Madden
as John Madden
Jim Jarmusch
as Jim Jarmusch
Joe Montana
as Joe Montana
Merl Reagle
as Merl Reagle
Cheech Marin
as Cheech Marin
Stephen King
as Stephen King
Denice Kumagai
as Dancing Woman #2/Japanese Mother
Clarence Clemons
as Narrator
Wallace Shawn
as Wallace the Hernia
Sab Shimono
as Additional Voices/Master Chef/Mr. Sparkle
Kelsey Grammer
as Sideshow Bob
Eartha Kitt
as Eartha Kitt
Linda McCartney
as Linda McCartney
Adam Clayton
as Adam Clayton
Taraji P. Henson
as Praline
Ian McKellen
as Sir Ian McKellen
Ozzie Smith
as Ozzie Smith
Michael Stipe
as Michael Stipe
Camila Mendes
as Tessa Rose
Dick Tufeld
as 'Lost in Space' Robot/Rambler-Crane Series Robot
Terry Greene
as Additional Voices/Giant Ant/Man Baby/Sgt. Activity
Brian Grazer
as Brian Grazer
Betty White
as Betty White
Martha Stewart
as Martha Stewart
Will Shortz
as Will Shortz
Pharrell Williams
as Pharrell Williams
Harry Shearer
as Ned Flanders/Principal Skinner/Kent Brockman/Lenny/Dr. Hibbert/Mr. Burns/Waylon Smithers/Lenny Leonard/Otto/Reverend Lovejoy/Montgomery Burns/Scratchy/Jasper/Smithers/Rainier Wolfcastle/Eddie/Rev. Lovejoy/Kang/Otto Mann/Judge Snyder/Mr. Largo/Announcer/TV Announcer/Principal Seymour Skinner/Skinner/Dewey Largo/God/Dr. Julius Hibbert/Jasper Beardly/Hibbert/Dr. Marvin Monroe/Herman/Marty/Seymour Skinner/Bill/Reverand Lovejoy/Judge/Radio Announcer/Tom Brokaw/Bill Clinton/Dave Shutton/McBain/Additional Voices/Gary/Legs/Narrator/Baseball Announcer/George H.W. Bush/Guard/Louie/Others/Principal Dondelinger/Sanjay/Adolf Hitler/Al Gore/Charles Montgomery Burns/Commercial Announcer/Director/Doctor/Dr. J. Loren Pryor/Evil Laugh/First Man/Jerry/Richard Nixon/Ronald Reagan/Bob Dole/Cesar/Clifford Burns/Concert Announcer/George H. W. Bush/Guard #2/Herman Hermann/Jasper Beardley/Jebediah Springfield/Johnny Carson/Lou/Man/Pilot/Sportscaster/Agent #2/Alien/Announcer #1/Bartender/Bernard/Birch Barlow/Cameraman/Channel 6 Announcer/Clancy Bouvier/Clerk/Comedian/Commercial Voice/Dave/Derek Smalls/Doctor Hibbert/Dutch Policeman/European Judge #2/FOX Announcer/Film Narrator/Fruit Bat Man/Guard #1/Hitler/Hobo/Ice Cream Man/J. Loren Pryor/Jasper Beardsley/King/Krusty Show Announcer/Largo/Larry/Lenny Leonardson/Maggie/Mall Announcer/Man #4/Man in Movie/Man on TV/Movie Announcer/Mr. Muntz/Mr. Prince/Ned/Nedward Flanders, Sr./News Reporter/Otto Man/Paul Harvey/Rabbi Rudenstein/Radio DJ/Radioactive Man/Recording Studio Technician/Reporter/Reporter #1/Sailor/Sanjay Nahasapeemapetilon/Satan/Sebastian Cobb/Security Guard/Stadium Announcer/Superintendent Chalmers/Teamster/Tour Guide/Waiter/"Guinnes" Announcer/$50,000 Home Video Host/'Bark' Narrator/'Bart sucks!' people/'Cash In Your Legacy' Host/'Dollhouse Do-Overs' Announcer/'Dracula Got His Groove' Announcer/'Editor-in-Chimp' Announcer/'Fruitopia' Announcer/'History of Flight' Narrator/'Hunch' Announcer/'Larry Davis Experience' Guy #1/'Law & Order' Announcer/'Monkey Trauma Center' Announcer/'Sitcom Sunday' Announcer/'Sneakers' Announcer/'The Bloodening' Announcer/'Three Stooges' Announcer/'Topiary Wars' Announcer/'Touch of Death' Combatant/'Touch the Stove Announcer/'When Dinosaurs Get Drunk' announcer/'Why am I so fat!'/1970s Fallout Boy/1970s Radioactive Man/AFI Announcer/Abraham Lincoln Robot/Acne Worker #1/Act Two Announcer/Action News Announcer/Ad Announcer/Ad Exec #1/Adlai Stevenson/Admiral/Advert Voice/Advertising Agent/Agent/Agent Johnson/Agent Wessom/Air Force Captain/Air-traffic Control/Airport Escort/Alan/Alexander Hamilton/Alive Character #3/Ambassador/Andre/Andrea del Verrocchio/Angry Mob Member #1/Angry Tourist/Animal Control Man/Animal Survivor' Announcer/Animation Awards Announcer/Animator #2/Animatronic Wall E. Weasel/Announcer #2/Announcer for Dole/Announcer in Bart's Fantasy/Annoyed Player/Anthro Student #2/Applicant #3/Application Reviewer #1/Appraiser/Apu's Father/Arcade Security #1/Armin Tamzarian/Army Scientist/Assistant Director/Attorney/Audience/Audience Member/Audience Member #1/Audience Member #2/Auditioning Man/Auto Workshop Manager/Averil Ward/Award Announcer/Awards Announcer/BHO Announcer/Babe Ruth/Baby-So-Fresh Disclaimer Voice/Bailiff/Bait Shop Customer/Bank Manager/Bank Robber #2/Banker/Barfly/Barfly #1/Barfly #2/Barker/Barry's Boss/Bart's Follower #1/Baseball Announcer #1/Baseball Commentator/Basketball Guy/Bear Remover/Beatnik/Beauty Pageant Man/Bee Guard #3/Bee Keeper #2/Ben Announcer/Bentley Salesman/Beverley Hillbillies Announcer/Bill Jones/Bill the Accountant/Blackbeard/Blacula/Bleeding Gums Murphy/Blockbuster Channel announcer/Blockoland Announcer/Board Member #3/Boat Salesman/Boat rental clerk/Boris/Bort #2/Boss in Commercial/Bouncer #2/Bowler #10/Bowler #11/Bowler #3/Bowler #6/Bowler #7/Boxcar Bob/Boxing announcer/Boxing announcer #1/Bran Producer #1/Brett Gunsilman/British Announcer/British Designer/Bullfighting Announcer/Bumper Car Announcer/Burns' Grandfather/Burt Reynolds/Buzz Cola Commercial/Cab Driver/Cable TV Announcer/Cameraman #2/Canada Border Guard/Candy Con Announcer/Capital City Dream Tour Guide #1/Captain/Captain Horatio McCallister/Captain of immigrant ship/Captor #2/Cardinal/Cards Man/Carnage Destructicus/Casey Kasem/Casino Employee #2/Casino Employee #4/Catholic Ad Announcer/Celebrity Chop Shop Announcer/Chain Boss/Charles Larson/Charlie/Cheesy McMayor/Chef/Chess Player #2/Chief/Chimpanzee #1/Chinese Busboy #1/Chinese Doctor/Chloe's Boss/Chocolate Factory Supervisor/Christian School Teacher/City Council #1 (take 2)/City Council #2/Classy Joe's Announcer/Clerk #2/Clerk #3/Clown #2/Clown Show Announcer/Co-Worker #3/Coach/Coach Driver/Coach Flanagan/Cockfighting announcer/Cola Scientist #1/College Bachelor #2/Colonel Burns/Colorization Theater Announcer/Comedy Central Announcer/Commercial Announcer #1/Commercial Man #2/Commercial Voice-Over/Commissioner Etienne Ducharme/Committee Chariman Hayes/Computer/Conductor/Control Room Guy #2/Cop/Cop #2/Cornelius Chapman/Corpulent Cowboy Clerk/Cosmonaut #2/Costume supervisor/Couch Gag Director/Coughing Man/Count Fudgula/Cousin Merle/Cow in Homer's Hallucination/Cowboy #2/Crazy Golf Supervisor/Crazy Vaclav/Croupier #1/Cucumber/Curly IV/Curlys/Currency Committee Chairman/Cyclist/Darth Vader/Dave Glass/David Brinkley/David Letterman/David S. Cohen/David Silverman/DeFonzo 'Skinny' Palmer/Dean/Death/Delegate #1/Demonstrator/Dennis Conroy/Derby Announcer #1/Dewey/Diablo/Dick/Dimoxinil User/Disclaimer/Disgruntled Father/Disheveled clown/Documentation voice/Doggy Doorman/Dolph's Dad/Donkey Kong/Donut Judge/Doorman/Dr. Bob Kaufmann/Dr. Boyle/Dr. Eugene Blatz/Dr. Kissingher/Dr. Koop/Dr. Monroe/Dr. Zitofsky/Drunk #1/Drunk #3/Duff Beer Announcer/Duff CEO/Duff Commercial Announcer/Duff Commercial Narrator/Duff Gardens Security #2/ESPY Awards Announcer/Eagle/Eddie Muntz/Editor/El Preidente/Electric Car of the Future Announcer/Electrical Worker/Eleven O'Clock Announcer/Elf/Elf 1/Emcee/Emperor Montimus/Engineer #1/English Canadian Official/English Soldier #2/Ernst/Eugene Fisk's Father/Ex-con Salesman/Exec/FBI Man/Faberge Egg Dealer/Fainting Man/Fan #2/Farmer/Fashion Show Announcer/Fast-Talking Announcer/Fat Critic/Fat Man/Father/Father #1/Father #2/Father #3/Father McGrath/Father at Museum/Fighter Pilot #2/Figure Skating Announcer/First FBI Man/First Fireman/First Future Man/First Glue Man/First Homeless Man/First Man Scared of Boomerang/First Man at Arctic/First Member of International Brotherhood of Evil/First UN Man/Fisherman/Flanders/Floyd/Flub/Focus Group Guy/Football Announcer/Football Player/Football Team Member/Former Studio Head/Fort Sensible Security Man/Founding Father/Fox Announcer/Fox Censor/Frankenstein's Monster/Fred/Fred Rogers/Fred Thompson/Frenchman/Fritz/Frogs/Fund Bunch bowler 2/Future Cinema Attendee/G.I. 1/Gabbo's Vin Scully Impression/Gaffer/Game Announcer/Game Show Host/Gamekeeper/Garth Trelawney/Gaylord Q. Kinckledink/General #1/George/George Bush/George Meany/George Washington/Georgian Clown Student/German/German Man #3/Gig Announcer/Gilbot/Godfrey Jones/Gomer/Goon/Graduating Clown Student/Grampa Muntz/Gravedigger/Grease Recycling Worker/Greedy/Guidance Counsellor McIntyre/Guidance Counselor/Gum Disease/Gummi Venus de Milo Spokesman/Gunter/Guy on Laptop/H2WHOA Announcer/Hairdresser/Hall G Guard/Hare Krishna/Harlan Dondelinger/Harv Bannister/Head of Malibu Stacy Division/Headbutt Announcer/Heckle/Helicopter Pilot/Henry Kissinger/Hillbilly/Hillbilly Talent Contest Announcer/Hippie #2/Hobgoblin/Hockey Dad Announcer/Hold Voice/Homeless Man/Homer #2/Homer's Cellmate/Homer's Guardian Angel/Horace Wilcox/Horse Painter/Hosey the Bear/Host/House Speaker/Howard Cosell/Hugh Jass/Human Fly/Hypnotist/IOC Chairman/IRS Agent #1/IRS Employee/Ice Gatherer #2/Ice Hockey Announcer/Ice Hockey Host #2/Inaugurator/Insurance Man/Interviewer/Israeli Airline Man/Itchy & Scratchy Disclaimer/J.P./Jack Larson/Jack Nicholson/Jacques/Jake the Barber/Jamaican Fan #2/James Earl Jones/Japanese Worker #2/Jason Voorhees/Jazz Cucumber #2/Jazz Musician/Jeckle/Jeeves/Jesse James/Jetskier #1/Jewellery Clerk/Jim/Jim Belushi/Jim Proudfoot/Jim Wallace/Jimmy's Dad/Jockey #2/Jockey #4/Joe Friday/John D. Rockerfeller Jr./John Kimble/John Smith #1/John Travolta/Jokewriter/Judge #1/Judge Snyder (aka Molton)/Jurgen/Jury Member/KBBL DJ #2/KBBL Host/KJAZZ DJ/KUDD DJ/Kentus Brocko/Kidnapper #2/King David/Kirk's Boss/Krusty Burger Customer/Krusty Christmas Special Announcer/Krusty Souvenirs Salesman/Krusty the Clown Show Disclaimer/Krusty's Chef/Kwik-E-Mart Customer #2/Kwik-E-Mart Official #1/Lady Gaga's Manager/Lamborgotti Worker/Lanley Institute Commercial Voice-Over/Larry Appleton/Lawyer #3/Leaf Burner/Lee Marvin/Lennus/Leo G. Park/Lewis/Librarian #2/Lincoln/Lizard/Loaftime Announcer/Log Cabin Republican #1/London Orchestra Violinist/Lord Montgomery Burns/Lorne Michaels/Loudspeaker Announcer in Shop/Lovejoy/MacGyver Preview Announcer/Maestro/Maid of the Mist Captain/Mail Carrier #2/Mailman/Make-up Artist/Male Audience Member #2/Male Cartoonist/Male Tour Guide/Mall Guard/Mall Security Guard/Mall Show Announcer/Man #2/Man Buying Tickets/Man Chewing Tobacco/Man Helping Homer #1/Man Looking at Homer #1/Man Outside Kwik-E-Mart/Man Riding Ostrich/Man Rocking Homer/Man Seeking Advice #1/Man Seeking Advice #2/Man Sweeping Store/Man Talking to Woody Harrelson/Man at Bailey Rally #2/Man at Convention #2/Man in 'Twin Peaks'/Man in Audience #2/Man in Audience #4/Man in Church #3/Man in Crowd/Man in Crowd #1/Man in Crowd #2/Man in Film #1/Man in Martian Costume/Man in Pool/Man in Pyramid #1/Man in Second Crowd/Man on Bus #1/Man on Street/Man on Video/Man with Glass Pane #2/Man with Quarters/Man with Spoon/Manager/Mapple Store Announcer/Marcher/Marco/Marge's Dad/Marriage Preservation Committee Member #2/Martin Scorsese/Marvin the Martian/Masai Chief/Master/Mate/Mayor of Neuterville/McTrigger Announcer/Medic/Medic #1/Melody/Merchandiser #2/Milhouse's Tutor/Military Men/Miss Piggy/Mobster/Money Bank Creditor/Monk #2/Monster Truck Rally Announcer #1/Monstromart Announcer/Monty Burns/Morgue Tech/Motel Clerk/Movie Frat Guy #1/Movie Narrator/Movie President/Mr. Black/Mr. Blackheart/Mr. Blackwell/Mr. Boswell/Mr. Potato Head/Mr. Roarke/Mr. Schindler/Mr. Stanky/Mr. T/Mr. Vanderbilt/Mufasa/NASA Scientist #1/NASA Technician/National Guard/Native American #1/Nature Documentary Narrator/Naval Officer #1/Navy Paratrooper #1/Ned's Father/Nedward Flanders Sr./Network Exec #1/Network Executive #2/New Account Opener/News Reporter #2/News announcer/Newsreel Announcer/Newsreel Narrator/Nick #1/Nigel/Noir Smithers/Nuclear Inspector/Nuclear Physics Professor/Nuclear Power Heckler #2/Nuclear Response #2/O.J. Simpson/Old Hispanic Guy #2/Old Sheep/Olympics Commentator #1/Olympics Official #2/Omelet Man/Orientation Film Narrator/Orphanage Director/Otto as Atkins/Owner/PBS Announcer/Package Forwarder #2/Pagans' Neighbour/Parade Commentator/Paralegal/Paramedic/Parasite/Park Announcer/Park Ranger #1/Parole Judge/Paul/Pauly Shore/Pawnbroker/Peanut Factory Employee/Peking Duck Man/Penny/Personal Trainer/Persuasive Man/Peruvian Sky God/Pharm-er John's Film Narrator/Pharmacist/Phil/Phineas Q. Butterfat's Clerk/Phone Operator/Picture Perfect Guy/Pimento Grove Emcee/Planetarium Voice/Planner/Plastic Surgeon/Player/Police Dispatch/Police Dispatcher/Political Ad Announcer/Pope/Porter/Post Office Clerk/Prehistoric Creature/President/President Schwarzenegger/President and C&E of Kwik-E-Mart/Priest Lovejoy/Prime Minister Andy/Pringles Man/Prison Bus Driver/Prison Guard/Prison Warden/Prison psychiatrist/Prisoner/Prisoner #2/Prisoner #5/Producer #1/Professor Taylor/Promo Guy/Prosecuting Attorney/Psychiatrist/Public Radio Announcer/Public Service Announcement/Punk Concertgoer #1/Qtoktok/Quimby's Aide/Quimby's Aide #1/RV Worker/Rabbi/Race Announcer/Radio Voice/Radio Voice #1/Radio Voice #3/Rainer Wolfcastle/Rancher/Rancho Relaxo Commercial Narrator/Ranger/Ravi Shankar/Recording Engineer/Recording Technician/Records Clerk/Redneck #2/Regular Teacher/Repo Man/Repo Man #2/Reporter #2/Reporter #4/Representative/Retirement Castle Director/Retirement Castle Worker/Retirement Home Employee/Retirement Party Usher/Reverend Lovejoyususus/Review Board Member/Reynolds/Rhett Butler/Ribhead #1/Ribhead #2/Ribwich Ad Announcer/Ricardo Montalban/Rich Moore/Rich Uncle Pennybags/Robber #2/Robot #2/Robot #3/Robot Rumble Commentator #2/Rock Bottom Disclaimer/Ron Finkelsteinberg/Roscoe/Rowdy Rabbi/Rudyard Kipling/Russian Cab Driver/Russian Clown Student/Russian Officer/S.W.A.T. Team Member/SNPP Supervisor/Sand Movie Narrator/Santa Claus Manager/Santa Claus Teacher/Scarf-ables Sales Rep/Scientist/Scratchy Jr./Sea Lion Film Narrator/Sec Agent 2/Second Director/Security Man #1/Security Man #2/Senate Leader/Senator Whinergirl/Sexual Harassment Instructor/Shady Officer/Shakespeare Announcer/Sheep/Shelbyville DJ/Shelbyville Grampa/Shelbyvillian #1/Sheldon Skinner/Sherpa #1/Shredder Stevens/Singer/Singing Waiters/Sketch Artist/Ski Instructor/Ski-lift Operator/Smilin' Joe Fission/Smithero/Sneed/Snorky/Soldier #2/Soldier #3/Soren/Spanish stadium announcer/Speaker of the House/Sperm Bank Employee/Spike Lee/Spirit #5/Spiro/Sports Commentator/Springfield Retirement Castle Employee/St. Peter/Stadium Guard/Stadium announcer/Stage Manager/Star Trek Announcer/State Trooper/Station Announcer/Station Manager/Steel Drum Player/Steve/Steward/Stoner in Audience/Store Clerk/Studio Exec #1/Suicycle Announcer/Surgeon/Surley Joe/Surveillance Man #2/T-Shirts Clerk/TV Advertisment Voice/TV Anchorman/TV Annoncer/TV Announcers/TV Commercial Voice/TV Professor/TV Voice #2/TV Voice-Over/TV Warning/Taffy Shop Owner/Talking dog/Tattoo Artist/Tattoo Guy/Technician/Technician #2/Ted/Ted Carpenter/Teller/Tennis Commentator/Tentacle/Terrence/The Big Bopper/The Headless Breakman/The House/Therapist/Thief/Things Unnecessary Worker/Thomas Edison/Thou$and Dollar Movie Announcer/Thousand Dollar Movie Announcer/Tic-Tac-Toe Narrator/Timothy Lovejoy/Tiny Man/Toad-Man/Tobacco Lobby Representative/Todd Linux/Tom/Tony Awards Announcer/Total Disaster Insurance Man/Tough Bartender/Tour Guide #2/Tow Truck Driver #3/Track Announcer/Traffic Reporter/Trailer Announcer/Train/Train Conductor/Train Driver/Trapezoid Scheme Spokesman/Truck Driver/Trucker #1/Trucker #3/Tuxedo Man/U.S. Border Guard #2/U.S. Constitution/Umpire/United States Representative/Usher #2/Vampires/Various Indian Men/Various Students/Vast Waistband Clerk/Veterinarian/ViagraGaine Disclaimer Voice/Video Announcer/Video Game Voice/Video Narrator #1/Video Rental Clerk/Vin Scully/Virgil/Voice in Homer's Noble Prize Image/Voice in Monroe ad/Voice of Doggie Heaven/Vulture/WKOMA DJ/WOMB DJ/Wade/Wagon Wheel Maker/Walk of Fame Curator/Walter Cronkite/Warehouse Clerk #1/Warrior #1/Watson/Waylon Smithers Sr./Weight Gain Store Clerk/Whiner #3/Wig Shop Owner/Wild Beast #2/Willie's Dad/Wind Power Man/Wino Executive/Wolfguy Jack/Wolfus Rein/Women's Bodybuilding Finals Emcee/Woodrow/Worker #1/Worker #2/World Series Announcer/World Trade Center Worker #1/Wrestling Emcee/Writer #2/Wrongly Committed Hotline Voice/X-Ray Inspector/YMCA Man/Yiddle's Clerk/Yuppie at Moe's/Zombie Groans/Zookeeper/iPod from Future
Robert Goulet
as Robert Goulet
Alyson Hannigan
as Melody Juniper
Elliot Page
as Alaska Nebraska
David Harbour
as Fred Kranepool
Rodney Dangerfield
as Larry Burns
Kate Pierson
as The B-52's
Peyton Manning
as Peyton Manning
Sen D.O.G.
as Cypress Hill
Steve Coogan
as Rowan Priddis
Channing Tatum
as Channing Tatum
Ricky Gervais
as Charles Heathbar/Ricky Gervais
Jerry Lewis
as Professor John Frink, Sr.
Roosevelt Grier
as Roosevelt Grier
Eva Longoria
as Isabel Gutiérrez
Paul Newman
as Paul Newman
Dana Gould
as Additional Voices/Air Marshall/Barney Fife/Dana Gould/Murphy/Producer
Donald Sutherland
as Hollis Hurlbut
Julian Assange
as Julian Assange
Dave Thomas
as Bob Hope/Rex Banner
Dick Cavett
as Dick Cavett
Christopher Guest
as Nigel Tufnel
Omerit Hield
as Omerit Hield
Dawnn Lewis
as Bernice Hibbert/Carlotta Carlson/Co-Pilot/Flight Attendant/Hotshot lawyer/Juvenile Court Bailiff/Pat O'Brien's Waitress
James L. Brooks
as Jim Brooks
Adam West
as Adam West/Batman
Troy Aikman
as Troy Aikman
Stephen Colbert
as Colby Krause
Elisabeth Moss
as Gretchen
Adrian Stout
as Performer - End Credits Theme
Nancy O'Dell
as Nancy O'Dell
Max Weinberg
as Max Weinberg
Anne Bancroft
as Dr. Zweig
Nate Silver
as Nate Silver
Paul Rudd
as Paul Rudd/Dr. Zander/Judd Apatow
Norman Lear
as Norman Lear
Amber Riley
as Amber Riley
Dennis Franz
as Dennis Franz as Homer Simpson
Chris Edgerly
as Additional Voices/Various Voices/The Detonator/Actor Playing Homer/Veteran/Alien #1/Amphibian Man/Angry Driver/Baldwin/Bar Patron/Bernie Sanders/Bob Johnson/Boba Fett/British Homer/Casino Bouncer #2/Charlie/Conor/Customer/David Bowie/Death/Demon/Don/Drunk/Famous Ray/Fund Bunch bowler 1/Giant Grasshopper/Hobbit/Huff'n'puffalus/Jack-in-the-Box/Jaime Escalante/Jim/Jimmy Jimmy/La Coffee Nostra Waiter/Leonardo DiCaprio/Leroy Jethro Gibbs/Lucas/Male Audience Member/Male Audience Member #3/Man at Social Services/Man in Prison/Mark Zuckerberg/Marlin/Marv Szyslak/Michael Phelps/Mr. Prince/Others/Paramedic/Parrot/Passenger/Ricky Ricardo/Roger Stone/Santa's Little Hybrid/Squirrel/Stewie Griffin/Todd Flanders/Train Engine/Tunnel-Rat/Weinstein/William Shakespeare/Xylem/Yale Dean
Marv Albert
as Marv Albert
Alton Brown
as Alton Brown
Chelsea Peretti
as Lauren/Piper
Thurston Moore
as Sonic Youth
Andrés Cantor
as Andrés Cantor
Frank Gehry
as Frank Gehry
Paul Townshend
as Pete Townshend
Gary Larson
as Gary Larson
Henry Corden
as Fred Flintstone
Phil Hartman
as Troy McClure/Lionel Hutz/'Look at that stupid kid!'/Bill Clinton/Cable Guy/Charlton Heston/Commercial Announcer #2/Congressman/Duff Gardens Commercial Voice-Over/Evan Conover/Fat Tony/Football Commentator/Godfather/Heavenly Voice/Horst/Hospital Chairman/Joey/Lyle Lanley/Man in Radio Commercial/Mexican wrestling announcer/Mobster/Moses/Nelson's Dad/Plato/Smooth Jimmy Apollo/Stockbroker/Tom/Tuesday Night Live Announcer
Christine Nangle
as Ms. Timberwood/Tabitha Shingle
Kareem Abdul-Jabbar
as Kareem Abdul-Jabbar
Michael Paul Chan
as Chinese Agent
Michael Sheen
as William Masters
Robert A. Caro
as Robert A. Caro
Anderson Cooper
as Anderson Cooper
Keegan-Michael Key
as Jazzy James
Theo Jansen
as Theo Jansen
Marisa Tomei
as Sara Sloane
Halle Berry
as Halle Berry
John Kassir
as Donkey/Possum/Various Animals
Kiefer Sutherland
as Army Colonel/Jack Bauer/Wayne
Sutan Amrull
as Raja/Sutan Amrull
Peter Frampton
as Peter Frampton
Penn Jillette
as Penn/Penn Jilette
Mike Gordon
as Mike Gordon
Lawrence Tierney
as Don Brodka
Don Hertzfeldt
as Future Bart/Future Creatures/Future Lisa/Future Marge
Lars Ulrich
as Lars Ulrich
Taran Killam
as Glen Tangier
Mike Mitchell
as Boston Football Fan
William Friedkin
as Dr. Kenneth Humphries
Kevin Dillon
as Kevin Dillon
Tress MacNeille
as Agnes Skinner/Dolph/Various/Brandine/Crazy Cat Lady/Lindsey Naegle/Mrs. Muntz/Bernice Hibbert/Brandine Spuckler/Cookie Kwan/Lunchlady Doris/Dolph Starbeam/Nurse/Various Kids/Lindsay Naegle/Manjula/Shauna/Lewis/Mrs. Glick/Dubya Spuckler/Shauna Chalmers/Woman/Jimbo Jones/Miss Springfield/Various People/Myra/Socialite/Waitress/Booberella/Cora/Lindsey Neagle/Plopper/Tour Guide/Boy/Brandine Del Roy/Cosine/Kumiko/Librarian/Lindsay Neagle/Lunchlady Dora/Mrs. Vanderbilt/Opal/Poor Violet/Teacher/Whitney Spuckler/Witch/Actress/Aide/Airport Announcer/Alice Glick/Amazon Alexa/Animal Shelter Worker/Brenda/Caitlin/Churchgoer/Cienega/Clara/Eleanor Abernathy/Gino Terwilliger/Girl/Gov. Mary Bailey/Gypsy/Inga/Inmate #1/Jeremy/Justin/Kenny/Krusty's Agent/Kumiko Nakamura/Laney Fontaine/Little Boy/Lucy/Manjula Nahasapeemapetilon/Martha/Martha Prince/Maya/Medicine Woman/Mom/Mother/Mrs. Burns/Ms. Albright/Noah's Mother/Old Lady/Old Woman/Operator/Others/Paper Boy/Parade Commentator/Pigs/Producer/Queen Elizabeth II/Receptionist/Saleswoman/TV Executive/Tina/Tyler/Virgin Mary/Woman #2/Woman on Street/Woman with Baby/"No, One!"/'Diversity Tales' Narrator/'I can't wait!'/'Men'/'Omigod, this family is undecided, undecided!'/'Padz' Announcer/'Poetry slam!'/'Unattended Baggage!'/'We're all gonna be rich!'/2nd Girl in Cafeteria/2nd Parrot/3 of Diamonds/5th Grader Erik/83 Yugo/911 Operator/Abraham Simpson's Girlfriend/Accountant/Acrobat/Additional Voices/Adil Hoxha/Adjudicator #2/Adriatica Veljohnson/Adult Maggie Simpson/Agent #2/Airline Announcer/Airline Ticket Agent/Alabama Boy/Alex/Alexa/Alien #2/Alien Peggy/All-You-Can-Eat Salad Bar/Alleycat Deeley/Allison Taylor/Amber/Amelia Vanderbuckle/American Idol contestant/Amy/Amy Levine Gonzalez/Anaesthetist/Angela Dare/Angelica/Anita Erik's Mom aka Cool Mom/Ann Landers/Anne Boleyn/Annette the Squishee Lady/Announcer #2/Anoop Nahasapeemapetilon/Anthem Singer/Appraiser/Appreciative Nurse #1/Apu's Mother/Aristocrat/Art Teacher/Ash Ketchum/Asian Woman/Astronaut/Audience/Audrey McConnell/Aunt Gladys/Auntie Ovenfresh/Austin/Baby/Baby Einstein Voice/Baby Ghost/Baby-proofer/Bacardu Girl/Bad Girl #1/Bailiff/Ballerina/Barbara/Barbara Bush/Barber/Barley Boy/Barnard Sister/Bart's Boston Teacher/Baseball Player/Bashir/Batter/Beatrice/Beautician/Belle/Ben Heathbar/Betsy Bidwell/Betsy Ross/Betty/Bigger Brothers Commercial Child/Bigger Brothers Employee/Bird/Black Woman/Blazing Guy Announcer/Blocko Employee/Blonde Woman in Book Club/Bo Derek/Boat salesman's wife/Bodhi/Bonnie Actor/Booing people/Book Seller/Bookmobile Woman/Boy At Book Store/Boy At Playground/Boy Looking In Horoscope/Boy With Shades/Boy at Beach/Boy in Blockoland Commercial/Boy on Ride/Boy with braces/Bran Producer #2/Brandine Delroy/Breastfeeding Mother/Brenda Weingarten/Bride/Bronson Lady/Brown-Haired Cadet/Brunhilda/Bryn Mawr Sister/Buck-Toothed Boy/Bumper Car Victim/Bushwell/Businesswoman/C.J./C.R.I.E. Woman/Calypso Self-Knowledge/Cameron/Campsite Worker/Candy Cane/Capital City Dream Tour Guide #2/Carjacker/Carl's Sister/Carla Bruni-Sarkozy/Carol Jones/Carolyn/Cashier/Cassandra Patterson/Cat 815/Cathy/Cathy from Personnel/Centrefold/Channel 3 Reporter/Charo/Chat Show Host/Cheering croud/Child #2/Child Under Trap Door/Chinese Choir/Chinese Woman Assassin/Chloe/Choking Woman/Circe/Clara Peller/Clarice Dremond/Cleo/Clerk/Cletus's Son/Coffee Shop Manager/Comic Book Lady/Commissioner/Committe Chairwoman/Continuity Woman/Cookie Kwan's Baby/Cool Kid/Countdown P.A./Court Attorney Woman/Crabs/Creative Arts Emmys Presenter/Creepy Little Girl/Cregg Demon's Son/Crowd/Cuban Airport Woman/Cuban Vendor Boy/Cybill Shepherd/Cyclist/Cyrus' Wives/DMV Worker/Dalia Brinkley/Dame Judith Underdunk/Daphne Beaumont/Davey/David/Dean/Debbie Pinson/Debby/Debutante's Mother/Delivery Woman/Dentist #1/Devon/Dia-Betty/Diabetty/Diana/Diane (Network Executive)/Dilbert's Wife/Dinosaur Trainer/Disgusted Lady/Divorce Bureau Woman/Don's Secretary/Dottie/Dowager Grandmom/Dr. Hibbert's Assistant/Dr. Hibbert's Au Pair/Dr. Hibbert's Daughter/Dr. Kidzrule/Dr. Simpson/Dr. Wexler/Driver/Drunk Girl/Duff Girl #2/Elderly Woman/Elementary Boy/Elevator Voice/Eliza Commonbottom/Elmo/Eloise/Energizer Bunny/Environmental Lawyer Simpson/Eric/Esme Delacroix/Esther/Ethiopian Waitress/Ethnic Woman/Eunice/Evelyn/Evelyn Peters/Evelyn Trunch/Evil Queen/Exec/FBI Lady/Facial Recognition Interface/Fairy Queen/Fan #1/Fan #1's Mother/Fan #3/Fan Boy Of Bart/Fat Tony's Date/Fat Tony's Wife/Fe-Mail Man/Female Activists/Female Angel/Female Audience Member/Female Bodybuilders/Female Cab Driver/Female Cartoonist/Female Circuit Circus Employee/Female Doctor/Female Driver/Female Robot/Female Student/First Old Lady/Fish/Fizix/Flight Attendant/Flight Attendent #1/Football Singer/Fox Executive/Fox Phone Operator/Francine's Mom/French Femme Fatale Charcoal Briquette/GPS/GPS Woman Voice/Gail/GameStation 252/Gangster Bosses Mother/Gary the Unicorn/Gavin/German Woman/Gertie/Gheet/Ginger/Ginormous Pictures Studio Chief #1/Girl #1/Girl In Beauty Movie/Girl On Bus/Girl at Party/Girl at Prison/Girl from 'The Survival Games'/Girl from 'Yo-Yo and the Cloud Palace'/Girl in Commercial/Girl in Store #2/Girl in pool #1/Gitmo Spuckler/Glasses Voice/Glee Club Singers/Gloria Allred/Grandma/Grandma Van Houten/Granny Clampett/Great-Grandma Simpson/Gretchen/Guard #1/Guinea Pig Sanctuary Worker/Guinness Tour Guide/Gwen/Gwen the waitress/H.K. Duff's Assistant/Hadley Richardson/Hansel/Harry Potter/Hazel/Headless Malibu Stacy/Hear Me Roar TV personality/Heaven Narrator/Heavy Black Woman/Heavy Set Woman At Club/Helen/Helen Thomas/Helga/Heloise Hodgeson Burwell/Henrietta Kitten/Henry's Wife/Herstory Narrator/Hillary Clinton/Hippie #1/Hippie Chick #1/Hippie Chick #2/Hobow Tv Executive/Holly Hippie/Homer's cousin's wife/Hotel Condo Employee/Hotel Receptionist/Housekeeper/Humbleton Woman/I Don't Like Anything Woman/Inmate #2/Insurance Broker/Intercom Nurse/Iraqi Woman/Irene Ryan/Irish Pregnant Woman/Irritable Bowel Syndrome Support Group Woman/Italian Woman/Jackington/Jamaican Woman Singing Itchy and Scratchy Theme Song/Jane Seymour/Japanese Friend #2/Japanese Woman/Jennifer Aniston/Jenny/Jenny At Barbershop/Jenny McCarthy/Jewish Kitten/Jill St. John/Joan Rivers/Jonah/Joyce/Judge/Judge #1/Judi Dench/Judy/Judy Dench/Juliana Krellner/Julie-X/Jump Rope Girl #1/June Bellamy/Juno/KBLY Radio Announer/Kamela/Karen/Kathy/Kathy Ireland/Katie Anderson/Katja/Keggy/Keith's Wife/Kid #2 in 'Soccer Mummy'/Kid #3/Kid Greeting Bart/Kid Zone Elite Employee/Kids/Kids TV Hostess/Kiki Highsmith/Kim/Knockers Waitress/Krusty Burger Worker/L.A. Body Works Woman/Lactose Intolerant Boy/Lady/Lady Android/Lady Bitington/Lady in Audience/Lamb/Latin Representative/Laughing Witch Attration/Lawyer #2/Lenny's Sister/Leo's Wife/Lesbian/Lifetime Films Announcer/Lillian Hellman/Linda/Linda van Schoonhoven/Lisa's Friend #2/Lisa's Friend #3/Little Bo Peep/Little Girl Judge/Little Girl in Royal Cruise Commercail/Loan Officer/Louie's Aunt/Lyla/Mad Magazine Secretary/Madam/Madison McKenna/Maid #2/Majula/Malibu Stacy/Mall Train Employee Woman/Mama/Mama Celeste/Mama Risotto/Manicure Woman/Mapple Woman Employer/Mapple Woman Voice/Maria/Martha the Librarian/Martin's Grandmother/Mary/Mary Anne/Mary Hart/Maureen Wegman/Max's Widow/Maya Angelou/Mayor Quimby's Mother/Megan/Melina Costington/Melvis Spuckler/Mental Doctor/Meredith Milgram/Michael D'Amico/Michiko/Mildred/Milhouse's Double/Milhouse's Nana/Milly/Mimi/Mindy/Miranda/Miss Pommelhorst/Miss Viola/Miss Wyoming/Missy LeBon/Model #1/Moe's Date/Mom #1/Mom At Museum/Mom at the Mall/Mom of Tomorrow/Monarno Research Woman/Monica/Monster Kid/Monster Teacher/Mother At Farm/Mother Bear/Mother Goose/Mother Superior/Movie Lady/Movie Woman/Moving On Worker/Mr. Shadowski's Son/Mrs Muntz/Mrs. Babcock/Mrs. Bloominstein/Mrs. Bunyan/Mrs. Demarius/Mrs. Dexter's Son/Mrs. Gumble/Mrs. Ortner/Mrs. Pommelhorst/Mrs. Potts/Mrs. Quimby/Mrs. Simpson/Mrs. Witherball/Mrs.Hobbes/Mrs.Muntz/Ms. Dubinsky/Ms. Frizzle/Ms. Marshell/Mugger's Girlfriend/My Baby! Woman/Nana/Nancy Drew/Native American #3/Ndnd/Ned Flanders' Scream/Nelson's Mom/Nelson's Mother/Network Lady/New York Style! Woman/News Reporter/Nigel's wife/Noah/Nookie Kwan/Nun/Nurse #1/Nutritionist/Oktober Fest Bartender/Old Italian Woman/Old Jewish Man's Late Wife Voice/Old Jewish Woman/Old Lady Waiting For Bus/Old Lady in Baby-So-Fresh Commercial/Old Lady in Commercial/Old Nun/Old Woman At Retirement Home/Old Woman From Retirement Home/Old Women/Olive/Omni Lady/Oompa-Loompa/Optometrist/Orderly/Orphan/Orphanage Woman/Ostrich Ranch Owner/Owner/P.E. Teacher/Paris Texan/PartyLine Voice/Paula Paul/Peggy Bundy/Pepi/Pharmacist #2/Philippa/Phillips/Phone Lady/Phone Voice/Photographer/Phyllis Diller/Piano Lady/Pie Woman/Pig-Pen Boy/Pita/Plaintiff/Prince Christian/Princess Diana/Princess Tempura/Princess Wilhemedia of Prussia/Prisoners/Producer #2/Professor Hessler/Psychologist/Psychologist #3/Pudding Waitress/Quenley/Quoter/Rapunzel/Real Estate Agent #2/Real Housewife #2/Record Producer's Son/Red Dragon/Remedial Class Teacher/Reporter/Reporter #3/Republican Official/Retirement Castle Nurse/Retirement Castle nurse/Revival Announcer/Richie Rich/Rick/Robin Hannah/Robot/Rome-O/Ronaldo/Rosie/Rosie O'Donnell/Russian General's Mistress/Sally May Robots/Sam Monroe/Sandra/Sandra's Friend/Sarah/Sassy Black Woman/Scarlett O'Hara/School Psychologist/School Receptionist/Science and Technology Woman/Scientist #1/Scientist #2/Scottish Nurse/Screaming Woman/Sea Captain's Wife/Sea Hugger #2/Sepulveda/Sergeant Crew/Sheila Chow/Shelby/Sheriff/Sherri/Shopping Channel woman/Shoquelle/Singing Kid/Siri/Sister Thomasina/Sisters/Slimu Host/Soft News Reporter/Son/Sophie's Mom/Speed Dating Woman/Springfield Shopper Receptionist/Spud/Squid Alien/Stacey Deathsatan/Stacy/Starla/Starr/Stephanie/Stewardess #2/Store Cafe Employee/Store Cashier/Store Cashier # 2/Store Cashier #1/Store Cashier Clark/Store Owner/Strawberry/Stripper #1/Student/Stuff-N-Hug Worker/Substitute Teacher/Suicide Hotline Voice/Sun-Moon/Sweet elderly lady/Swimming Instructor/Swiss Representative/Sylvia/T-Rex's Friend/T.R. Francis/TV Screamer/TV Woman Announcer/Tea House Waitress/Teen/Teen #2/Teen #4/Teenage Girl At School/Teenager girl/Telephone Operator/Terri/The Amazing Place Producer/The Answer Narrator/The Mummy's Wife/The Playground Ghost/The Wizard Twins/Therapist/Thicker Than Water Son/Ticket Lady/Tintin/Tipsy-Wheel Woman/Titi/Tootsie Chiles/Top Hat announcer #1/Tour Guide #2/Tress MacNeille/Tripod Spuckler/Trudy Zengler/Tumi/Uhura/Urchin/Uter's Mom/Valerie/Vanessa Redgrave/Various Cheerleader's/Various Indian Women/Various Old Women/Various People At Resturant/Various People at Ball/Various Students/Various Women/Velma/Verity Heathbar/Vermont Woman/Veronica/Vicki Valentine/Video Game Voice/Video Matchmaking manager/Viktor's Wife/Violinist/Voice on Computer/Voice on Phone/Voice on Radio/Volleyball Players/Voodoo Queen/Voting Booth/Waitress #1/Waitress #3/Wallis/Water Girl/Waverly Elementary School Teacher/Waverly Hills Student/Wed Loster Empolyee/Wendell/Wendell Borton/Wendy/Where Are We! Stranded Woman/Where's The Cat?Woman/Whiner #2/White Weasel/Wife/Wild Beast #3/Willie's Mom/Woman Introducing Milton Burkhart/Woman Judge/Woman Neighbor/Woman On Big TV Screen/Woman On Desk/Woman Partner/Woman Passing Construction Site/Woman Robot Flight Attendent/Woman Screaming On Road/Woman That Lives In Marge's Old House/Woman Who Spits in Grave/Woman Who Watched Play/Woman at Bar/Woman at Fertility Clinic/Woman at Festival/Woman at Funeral/Woman at Golf Course/Woman at Meeting/Woman at Meeting Hall/Woman at Park/Woman at Party/Woman at Playpit/Woman at Pro Football Headquarters/Woman at Rap Concert/Woman at Springfield Speakers Bureau/Woman at Ticket Office/Woman from Future/Woman in 'The Three Stooges'/Woman in Audience/Woman in Audience #1/Woman in Crowd/Woman in Film/Woman in Hospital/Woman in Money Bag/Woman in the Theater/Women In Hot Tub/Women Reading To Kids At Book Store/Women on Beach/Worker in Movie/Writer #2/Writer #4/Yale Admissions Woman/Zombie Boy/Zombie Bride/Zookeeper
Joey Kramer
as Joey Kramer
Meher Tatna
as Various Indian Women
Emily Blunt
as Juliet Hobbes
James Taylor
as James Taylor
Randy Johnson
as Randy Johnson
James Woods
as James Woods
Ron English
as Ron English
Doris Grau
as Lunchlady Doris/Complaints Booth Clerk/Della/Ice-Cream Lady/Lurleen Lumpkin/Roxie/Shotgun Pete's Receptionist/Various/Waitress
David Hyde Pierce
as Cecil Terwilliger/Felix
Matthew Perry
as Matthew Perry
Stellan Skarsgård
as Stellan Skarsgård
Sacha Baron Cohen
as Jakob
Patton Oswalt
as Bart's Guilt/T-Rex
Neil Gaiman
as Neil Gaiman/Snowball V
Oren Waters
as Additional vocals
'Weird Al' Yankovic
as 'Weird Al' Yankovic
Carl Kasell
as Carl Kasell
Jon Stewart
as Jon Stewart
Frances McDormand
as Melanie Upfoot
Marvin Hamlisch
as Marvin Hamlisch
Stephen Merchant
as Conrad
Shaquille O'Neal
as Shaquille O'Neal
Steve Ballmer
as Steve Ballmer
Art Spiegelman
as Art Spiegelman
Antonio Fargas
as Huggy Bear
Judd Apatow
as Judd Apatow
David Crosby
as David Crosby
Joe Russo
as Movie Executive
Shohreh Aghdashloo
as Mina
Kim Cattrall
as Chloe Talbot/Fourth Simpsons Child
Phil LaMarr
as Auctioneer/Hermes Conrad
Robin Atkin Downes
as Londoners/MI5 Agents/Pubgoers
Josh Weinstein
as Curly Amendment/Santa in Bart's Fantasy
Dan Castellaneta
as Homer Simpson/Grampa Simpson/Barney Gumble/Groundskeeper Willie/Sideshow Mel/Krusty the Clown/Mayor Quimby/Hans Moleman/Squeaky-Voiced Teen/Santa's Little Helper/Grampa/Krusty/Itchy/Rich Texan/Krusty the Klown/Gil/Kodos/Abraham Simpson/Squeaky Voiced Teen/Barney/Louie/Gil Gunderson/Mr. Teeny/Blue-Haired Lawyer/Snowball II/Marty/Scott Christian/Arnie Pie/Bill/Blue Haired Lawyer/Reporter/Count Dracula/Abe Simpson/Additional Voices/Arnie Pye/Bill Clinton/Charlie/Homer's Brain/Benjamin/Burns' Lawyer/Butler/Frankie the Squealer/Hot Dog Vendor/Leprechaun/Mailman/Man #2/Monkey/Quimby/Sam/Willie/Worker/Abraham 'Grampa' Simpson/Announcer/Bill Cosby/Capt. Lance Murdock/Cop/George Washington/Guard/John F. Kennedy/John Travolta/Man in Audience/Man in Crowd/Moleman/Player/Poochie/Reporter #1/Reporter #2/Snake/Soldier/St. Peter/Waiter/Woody Allen/Al Bundy/Arthur Miller/Audience Member/Bailiff/Beer Vendor/Benjamin Franklin/Cameraman/Casting Director/Chicken/Clerk/Conductor/Cop #1/Curly/Cyclist/Director/Doug/Droopy-Voiced Man/Estonian Dwarf/Farmer/Freddy Quimby/Frenchman/Goliath/Gomer Pyle/Grizzly Shawn/Groundskeeper WIllie/Groundskeeper Willy/Hairdresser/Heckler #1/Hippie/Hitler/Hobo/Ice Cream Man/Irish Man/Jake the Barber/Janitor/Joe Quimby/Joey/Kwik-E-Mart Customer/Leopold/Lugash/Man in Crowd #2/Man on Street/Martin's Dad/Mayan Homer/Mobster/Monkeys/Mr. Winfield/News Director/Oscar the Grouch/Others/Owl/Ozmodiar/Painter/Photographer/Pigeon/Professor/Rabbi Krustofsky/Race Announcer/Referee/Reporter #4/Reporter #5/Rupert Murdoch/Sailor/Smartline Announcer/Soldier #1/Stadium Announcer/Stuart/T-Shirt Vendor/TV Voice/Teacher/Texan/The Rich Texan/The Yes Guy/Town Drunk/Troy McClure/Ugolin/Uncle Sam/Vincent Price/Wolves/Writer/'A Simpsons 'Show's Too Short' Story' Narrator/'Cats' Cast Member/'Delivery Man' #2/'First Date' Host/'Frame Up!' Host/'Get on the bus, Dancing Homer!'/'He's blown it for sure!'/'How's the world treating you, Mr. Gumble?'/'I Can't Believe They Invented It!' Announcer/'I really wish they wouldn't scream'/'I'll pay anything!'/'I'm not angry any more!'/'Larry Davis Experience' Guy #2/'Let's not listen'/'Little Rascals' Director/'Marge is gonna say something....'/'Mmm, that's good satire!'/'My loose change!'/'No!'/'Now Showing' Announcer/'Pure egotism!'/'R' Movie Announcer/'Rip-off!'/'They'll Never Stop The Simpsons' Performer/'Topiary Wars' Judge/'Wheel of Fortune' Contestant/'Where'd he go?'/'Who Wants to Marry an Internet Billionaire?' Announcer/'Who Will Marry a Million Bears?' Announcer/'William Henry Harrison'/'You know?' guy/32-Year-Old Man/8-Bit Homer/Abby/Abe 'Grampa' Simpson/Abraham Lincoln/Abraham Simp-san/Abus/Academy Award Playhouse Announcer/Acting Coach/Actor/Actor #2/Ad Man 2/Adil's Father/Admiral Carstairs/Admissions Officer/Agent #1/Aide/Air India Clerk/Airplane Voice/Airport Tannoy/Al Capone/Alcoholic #1/Alcoholic #3/Alf/Alfred E. Neuman/Alien/Alive Character #4/Allan Thicke/Andrew Jackson/Angry Driver/Angry Mob Member #2/Angry Star Wars Fan/Animator #1/Anime Homer/Announcer #2/Antibody #1/Antibody #2/Antoine 'Tex' O'Hara/Apes/Archery Targets Truck Driver/Archie Bunker/Aristotle Amandopoulis/Arizona Cardinals representative/Arnie Gumble/Art Student/Arthur/Artie Ziff/Asa/Assassin/Astronaut/Astronomer/Attack Dog Trainer/Audience/Audience Member #1/Austin Powers/Australian Squeaky-Voiced Teen/Author/Baby/Baby Representative/Bacchus Model/Bald Critic/Ballon Game Man/Bandstand Assembler/Bank Manager/Bank Security Guard #2/Banker/Bar Patron/Barbarian Invader #1/Barfly #1/Barnabas/Barney Grumble/Barney the Dinosaur/Baron von Kissalot/Barry/Baseball Player/Battery/Baz/Ben Franklin/Benedict Arnold/Big Rich Texan/Bill O'Rights/Billy/Billy Crystal/Billy the Trainer/Bird 1/Bishop/Bleeding Heart Liberal/Blind Man/Blue-Haired Laywer/Blue-haired Lawyer/Blue-haired lawyer/Bluella/Board Chairman in Commercial/Board Member #3/Bodyguard #1/Bongo/Bont/Booing people/Bowler #1/Bowler #2/Bowler #4/Bowler #5/Bowler #9/Bowling Receptionist/Box Factory Manager/Boxing Commentator/Boxing announcer #2/Boy #1/Boy #2/Boy with Frisbee/Brad Fletcher/Bran Producer #3/Brigadier General Clancy Wiggins/British Child/Brother #2/Brother Of European Judge/Buddhist/Buddy Hodges/Bully of the Year Judge/Bum #3/Bum #4/Burns Campaign Ad Jingle Singer/Burns' Campaign Manager/Burns' Imaginary Homer/Bus Thief/Busker/Bystander/C-3PO/Cab Driver/Cackling Woman/Cadet Anderson/Caller/Camel/Canadian Flanders-Like Man/Canadian Football League Announcer/Canadian News Reporter/Capital City Goofball/Captain/Captain Lance Murdock/Cashier/Casino Employee #3/Castro/Cat/Catapult Soldier/Cats/Caution Crewman/Chairman/Channel 6 News Announcer/Charles Darwin Actor/Charlie Callas/Charlie Weaver/Charlton Heston/Cheesy McMayor/Chemist/Chess Player #3/Chewbacca/Chief O'Hara/Chihuahua/Child #4/Child #6/Chimp/Chinese General/Chinese Officer/Chinese Principal #2/Chipwich Salesman/Choir Soloist/Choreographer/Chorus Man/Christian/Christian Bookstore Worker/Christopher Columbus/Chuck Shadowski/Chum/Churchgoer/Citizen Solar/City Council #1/City Council #3/Cleaner/Clerk #2/Clerk in Ape Mask/Cletus/Clint Eastwood/Clown/Clown #1/Clumsy Student Mover/Co-Pilot/Coach/Coast Guard/Cocktail Waiter/Cola Scientist #2/Colonel Ketchup/Colonel Tex/Commentator/Commercial Announcer #1/Commercial Announcer #3/Commercial Man #1/Compere/Confused Worker/Conservative Judge/Construction Manager/Contracter/Corn Vendor/Coroner/Cosmonaut #1/Costumed Man #1/Couch Gag Director/Couch Gag Singer/Country Music VJ/Cow/Cowboy Block/Cowboy Bob/Crazy Dog Man/Crazy Es/Crazy Guy/Crazy Old Guy/Crazy Old Man/Criminal #2/Crony/Croupier #2/Currency Committee Member 1/Cycling Brother/DJ/DMV Worker/Dad in Commercial/Dan Castellaneta/Dark Stanley/Dash Dingo Villain/Dave Jr./Dave Shutton/Deer/Delbert/Delegate #2/Delivery Man/Dennis Kucinich/Derelict/Detective/Diego Rivera/Diner Owner/Dink/Dinosaur/Disney Princess Homer/Disneyland Cop/Doctor/Dogs/Don Castellaneta/Don Corleone/Don Rickles/Donut Attorney/Doug the Cameraman/Dr. B.F. Sherwood/Dr. Bettleheim/Dr. Spirograph/Dream Grampa/Driver/Drug Pusher/Drunk #1/Drunk #4/Drunk Fish #1/Drunk Fish #2/Drunky/Duck with Cell Phone/Duff Brewery Clock/Duff Commercial Announcer/Dwight's Partner/Edward the Penitent/Elderly Congressman/Electric Car/Elf 2/Elf Moldy/Elizabeth Taylor's Agent/Elmo/Elvis/Emergency Announcer/Emperor/Emperor Quimbus/Employee in Commercial/English Soldier #3/Englishman/Enraged Father/Ernest/Estonian Midget/Etch/Ethan/Ethnic Man/Eustace B. Tilley/Exec #2/Executioner/Exhibitor 3/FBI Agent #1/FBI Agent #2/Faceless Man/Falconer/Falling Worker/Fan Man/Fantastic Dan/Farty the Crippled Robot/Father #2/Father Bear/Father Sean's Father/Fennimore/Festival Host/Fifth Mobster/Fighter Pilot #1 whilst Parachuting/Fireman/Fireman #3/Fleeing Crewman #2/Fleeing Man/Fleeing Snake/Flying Monkeys/Football Announcer/Fossil Fuel Man/Fox Executive/Fox Night at the Movies Announcer/Frank Smith/Frank Tripp/Frankenstein's Monster/Frat #2/French President/French Representative/French Ship Captain/Fried Dough Vendor/Frosty the Snowman/Frying Dutchman Chef/Frying Dutchman Waiter #2/Fun Homer/Future Man/GOP #2/Ga-Ga/Gabbo Announcer/Gallagher/Gambler/Gameshow Host/Garfield/Garth Motherloving/Gary the Paparazzo/Gate Guard/Gay Homer Doppelganger/Gay Man/Gay Man #1/General #2/Genghis Khan/Genie/George Burns/George Washington Robot/George Washington in Advert/Gerald Ford/German Man/German Man #2/Giant Donut/Girl's Husband/Giuseppe/Gnome in Your Home/Golf Announcer/Googly-Eyed Man/Goose/Government Man #2/Government Man #3/Graceland Tour Guide/Grampa SImpson/Gravedigger/Gravedigger Billy/Great-Grampa Simpson/Gregory/Grey-haired man/Groom #1/Guard #2/Guard in Bart's Fantasy/Gummy Joe/Gun-Obsessed Recruit/Gus/Gus Huebner/Guy Incognito/Guy at Theatre/Guy in Blue Shirt/Guy with a letter/HDTV/Hamster/Handsome Dan/Happy Little Elf #1/Harold/Head of NASA/Heckler #2/Henry the eighth/Herb Tannenbaum/Hiccupping Man/High-Class Flea/Hillbilly/Hillbilly #1/Hillbilly #2/Hippie #3/Hippie Designer/Hiram Simpson/Hockey Rink Man/Hold Music/Hollywood Guy/Homeless Man #1/Homeless Man #2/Homeless Man #3/Homer Barbera/Homer Bufflekill/Homer Clones/Homer Glumplet/Homer's Brain #1/Homer's Brain #2/Homer's Clones/Homer's Conscience/Homer's Doppelgänger/Homer's Guilt/Homer's Libido/Homer's Sperm/Homerzilla/Horrified Man/Horse Cab Driver/Hot Stuff/House Speaker/Huck Finn/Hugolin/Human Fly/Humble Factory Foreman/Humbleton Man/Hungry/Hunter S. Thompson/Huntsman/Hurray for Everything Member/Husband/Hyman's Friend/Hypersugar Teen/I Can't Believe They Invented It Announcer/IRS Regional Director/Ice Hockey Host #3/Imaginary Party Guest #3/Indian #1/Inmate #3/Innkeeper/Inspector/International Brotherhood of Evil Man #2/Investigative Reporter/Irish Cop #1/Irish Priest/Irish Worker/Isaac/Isotopes Player/Israeli Airline Man/Italian Artist/Italian Minister/Itchem/Itchy & Scratchy Hour Announcer/Itchy Jr./Jack Barley/Jack Deforest/Jack Marley/Jake/Jamaican Fan #1/Jason/Jay Leno/Jerry/Jesus/Jewelry Clerk/Jimmy/Jimmy Carter/Jimmy Stewart/Joan Rivers/Jobriath/Jockey #5/John/John Armstrong/John Glenn/John Keating/John Keating-esque Teacher/Johnny/Johnny Stabbo/Jonathan Harris/Joseph/Josh Weinstein/Jub-Jub/Judge #3/Judge Snyder/Judge Thatcher/Justin/KBBL DJ #1/KZNB Announcer/Kabul Restaurant Employee #2/Kaiser Wilhelm/Kearney's Dad/Kenny/Key Man/Kid From Springfield High School/Kim Huang/King/King Arthur/King Homer/King Quimby/Koobler Dwarf/Kozlov/Krusty Alarm Clock/Krusty Burger Customer/Krusty Doll/Krusty Komeback Special Announcer/Krusty The Klown/Krusty the Klown Doll/Krusty's Assistant/Krusty's Son/Kwik-E-Mart Customer #1/L.B. 'Jeff' Jefferies/Lance Kaufman/Large Gay Military Man/Larry Fine/Laughing Cop/Laughing Cyclist/Launch Host #2/Lawyer/Lawyer #1/Lawyer in Bart's Fantasy/Lee Carvallo/Lee Majors/Lego Land Capitol Dome/Lego Land Tourist/Legs/Lenin/Leper/Leroy/Library Security Guard/Limo Driver/Lincoln Block/Lion/Lisanardo's Father/Lisanardo's Grandfather/Litterer/Little Caesar/Little Yakuza Man/Locker Room Guard/Long John Silver's Representative/Lord Thistlewick Flanders/Lottery Announcer/Lowblow/Lubchenko/Luigi's Chef/Lumley/Machine Operator/Mail Carrier #1/Male Angel/Male Ballerina/Male Simpson Relatives/Man/Man #1/Man #2 at Lincoln Memorial/Man Accepting Award/Man Asking for Marshmallow Squares/Man Being Drowned/Man Carrying Glass/Man Crashing Car/Man Disposing of Nude Photos/Man Driving Car/Man Hit By Frisbee/Man Laughing at Bart/Man Playing Croquet/Man Reaching for Phone/Man Rolling Dice/Man Scared of Boomerang #2/Man That Looks Like Pumpkin/Man Watching Chess Game/Man With Crazy Beard/Man With Exploding Appendix/Man at Auction/Man at Bailey Rally #1/Man at Drive-In/Man at Execution/Man at Funeral/Man at Jazz Hole/Man at Lighthouse/Man at Science Fair/Man in 'Space Mutants VIII'/Man in Audience #2/Man in Church #1/Man in Commercial/Man in Crowd #1/Man in Drive-Through/Man in Film #2/Man in Intro/Man in Jury/Man in Lava Pit/Man in Library/Man in Line/Man in Line #1/Man in Line #2/Man in Parking Lot/Man in Queue/Man in Restroom/Man in Showgirls/Man in Store/Man in Street/Man in Suit on Albatross/Man in Tuxedo/Man in the Iron Mask/Man on Fire/Man on PartyLine/Man on Side of Train/Man who buys newspaper/Man with Big Hand/Man with Glass Pane #1/Man with Shotgun/Marge's Date/Mario/Market Clerk/Marlon Brando/Marlon Brando Impersonator/Marriage Preservation Committee Member #1/Martha's Husband/Martian/Martin Prince/Matchgame Announcer/Matthew/Max Power/Mazda/McGonickle/McGonigal/Medic #2/Meek Assistant/Mercury/Michael Caine/Michael Finn/Michigan J. Frog/Midget Cop/Mike's Co-Worker/Miss Piggy/Mitch/Monorail Switchboard Operator #2/Monsignor Daly/Moose/Moose Mason/Moulin Huge/Mountain Goat/Mountain Lion/Mouse/Mouse Juror/Mouse Paramedic/Movie Cop/Movie Frat Guy #2/MovieCall Announcer/Mr. Burns' Lawyer/Mr. Glascock/Mr. McGrew/Mr. Mitchell/Mr. Parkfield/Mr. Peabody/Mr. Prince/Mr. Roman/Mrs. Gumble/Mrs. Krabappel's Cat/Mudslinger/Multi-Eyed Squirrel/Museum Janitor/Music Store Owner/Musketeer/Myron/NASA Scientist #3/NFL Preview Host/Narrator/Native American/Navy Paratrooper #2/Ned's Friend #3/Neil Armstrong/Nerd #2/New Hampshire Man/New York City mailman/New York Singer/News Reporter #1/Newshound/Newspaper Customer/Newsreader/Noir Homer/Noodles/Nurse/Obeseus the Wide/Officer Scraps/Oh Homer!/Oil Worker/Old Deceased Frog/Old Football Player/Old Man/Old Yiddisha Guy/Older Vermont Man/Olympic Commentator #1/Olympics Official #1/Oompa-Loompa/Operation Man/Optometrist/Orangutan/Original Ray/Orphanage Guard #1/Orville Redenbacher/Otto Mann/Otto Meyer/Otto's Dad/Outhouse Guy/Outraged Soldier/Ozzy Osbourne/Package Forwarder #1/Pagan Father/Paint Shop Clerk/Panda/Panicked Smoker/Panicked Workers/Panicking Man/Panicking Teacher #2/Paparazzo/Papparazzo/Parent Who Jumps Out Window/Park Groundskeeper/Passenger/Pastry Chef/Patient/Patrolman #1/Paul Bunyan/Pawn Shop Owner/Penetantiary Security Guard/Pepe/Personal Chef/Pete/Peter Pan/Phil/Philip/Phone Bidder Proxy/Phone Company Worker #1/Phony McRing-Ring/Pierre Curie/Pilot/Pilot #1/Pilot #2/Pilot #3/Pilot Voice/Pizza Maker/Police Chief/Police Constable/Police Radio/Police Voice/Policeman/Politcal Analyst/Pop/Pope/Pork Chop Vendor/Postmaster Bill/Preacher/President Chimp/President Nicolas Sarkozy/President Truman/President of Harvard/President of Italian-American Anti-Defamation League/Priest/Prince #1/Prince #2/Principal Duggins/Prisoner/Prisoner #2/Producer/Producer #4/Professor Richard Quillejoie/Pyle/Pyromaniac/Queen's Butler/Questo/Rabbit/Racetrack Announcer/Radio News Reporter/Radio Producer/Radio Voice #1/Radio Weatherman/Ralph/Ranger's Assistant/Rappin' Rabbi #2/Ray Parker Jr./Raymond Babbitt/Realter/Red Carpet Announcer/Regis Philbin/Ren/Repo Man/Report Card/Reporter #3/Returning Zombie #1/Richie Sakai/Ringo/Robber/Robber #1/Robby Robin/Robert Frost/Robin Williams/Robot/Robot #1/Robot #2/Rodney Dangerfield/Roger/Rolling Stone Lips/Rook/Rory's Friend/Rottweilers/Rudy/Runner #2/Russian Representative/Russian chess player 1/Rusty Barnacle Waiter/SWAT Man/Safe Guard/Sailor #2/Santa in Commercial/Satan/Saxaphonist/Scared Cow/Scarlet Pimpernel/Scientist/Scientist #2/Scotty/Scoutmaster/Scrat/Screamapillar/Screamatorium Repair Man/Seamus Fitzpatrick/Search Detail #1/Seat Filler for Ridley Scott/Section C72/Security Guard/Security Guard #2/Sedan Bot/Senator Payne/Senor Ding-Dong/Sergeant/Serious Homer/Sex Toy/Señor Subway/Sgt. Scraps/Shakespeare/Shakespeare Fried Chicken Commercial Singer/Shelbyville Groundskeeper/Shelbyville Martin/Shelbyvillian #2/Ship Captain/Shooting Victim/Shopkeeper/Siamese Twins/Sid/Sideshow Me/Sideshow Mel's son/Signor Beaverotti/Singing Telegram/Singing Waiters/Skeleton/Smitty/Smoking Irishman/Smooshie Man/Snake's Brother/Snooze/Son in Monroe ad/Sonic the Hedgehog/Special Effects Technician/Spirit #4/SpongeBob SquarePants/Sports Bar Guy 2/Sportscaster/Spotter/Springfield Billy/Springfield Communist Party Recruiter/Springfield Squares Announcer/Spy Dressed as Bart/Squeaky Voiced-Teen/St. Greeter/Stage Manager/Stan/Station Announcer/Steel Mill Worker #1/Steve Irwin/Stevie F. (Jello Shot)/Stimpy/Street Sweeper Driver/Strom Thurmond/Stu's Friend/Student #2/Student Who Jumps Out Window/Sub-Contractor/Subway bum/Suicidal Man/Suit/Sundance Head/Sundance Kid/Surrendering Man #2/Swedish Bartender/Swedish Chef/T-Shirt Vendor #1/TV Anchorman/TV Announcer/TV Voice #1/Talking Frog/Tattoo/Taxi Driver #1/Teamster/Ted Flanders/Teen in Commercial/Telegram Man/Telemarketer/Television Announcer/Terrorist/Test Supervisor/Tetragrammaton/Tex/Texan Clown Student #2/The Pigeon/Thomas Jefferson/Tibor Jankovsky/Ticket Booth Operator/Tinky Winky/Tom Collins/Toot-Toot/Tooth Decay/Toucan/Tour Bus Driver/Tourist/Tower Guard/Townsman/Toy Story Employee/Tractor/Train Announcer/Trainee Barber/Tram Conductor/Trapped Teacher/Tribe Member #3/Tribesman/Trucker #5/Trucker #7/Tweedy Writer/U.S. Coastguard/Uber Kid Cyclist/Underwear/Unimpressed Fan #1/Usher/Vampire/Vampires/Various Indian Men/Vendor/Vendor #2/Veteran/Victor's Secret Worker/Video Game Announcer/Video Surgeon/Viking Squeaky Voiced Teen/Vincent (The Occurrence)/Virtual Darts Player/Vitruvian Man/Voice Actor/W.C. Fields/Wall E. Weasel/Wally Cox/Walter Raleigh/Warden/Warehouse Clerk #2/Warren/Warrior #2/Weatherby/Wedding Photographer/Whales/Willie Nelson/Willie's Friend/Wimbledon Commentator/Window Cleaner/Window Man/Wine Expert/Winemaker/Winnipeg Father/Wiseguy/Wolf/Wolfman/Woman Driving Car/Worker #2/Worker in Movie/Worker with Limousine/World Trade Center Worker #3/Writer #1/Writer #3/Yes Guy/Yoda/Yodellin' Zeke/Yokel Student/Z-Dog/Zombie #2/Zombie #3/Zombie #4/Zombie #5/Zombie Groans/Zookeeper/Zutroy
Andre Agassi
as Andre Agassi
Ken Griffey Jr.
as Ken Griffey Jr.
Dapper Dans
as The Be Sharps
Conan O'Brien
as Conan O'Brien
Phil Rosenthal
as Phil Rosenthal
Tracy Morgan
as Tow Truck Driver/Tracy Morgan
Larina Jean Adamson
as Waitress
Sir Mix A Lot
as Performer - 'Baby Likes Fat'
Jane Lynch
as Jeanie/Roz Davis
Kevin Michael Richardson
as Anger Watkins/Dr. Hibbert/Mark/Maxwell Flinch/Security Guard/'The Ballad of John Homer' singer/Albert/Andre/Apology Instructor/Azzlan/Bechdel Test Announcer/Bird 3/Black Voodoo/Bleeding Gums Murphy's Nephew/Bookaccino's employee/Burns' Cellmate/Chester/Cop with a Secret/Cthulhu/Cyclist/Dave Chappelle/Demogorgon/Demogorgon Flanders/Deuce/Devil/Distributed Ledger/Earl Woods/End Credits Singer/Envelope/FBI Agent/Fats/Gautama Buddha/Icewalker/Jamaican Krusty/Jamaican Musician/Jay G/Jelly Monster/Jimi Hendrix/Jupiter/Knight/Lady Gaga Express Conductor/Louis Armstrong/Mall Cop/Michael/Michael Clarke Duncan-type/Moby Man/Mr. Monroe/Nigerian King/Party Guest/Pazuzu/Phloem/Preacher Mac/Prison Guard/Prison inmate/Puppy Goo-Goo/Retirement Castle orderly/Scott/Security guard/SendEx employee/Singing Moon/Stogie/The Patriarch/The Shipper/Tubberware Bowl/Tupac Shakur/Various Voices
Roger Clemens
as Roger Clemens
Morgan Fairchild
as Vivienne St. Charmaine
Linda Ronstadt
as Linda Ronstadt
Marky Ramone
as Marky Ramone
Tom Poston
as Capital City Goofball
Brave Combo
as Brave Combo
Billy Boyd
as End credits singer
Lawrence O'Donnell
as Lawrence O'Donnell
Daryl Coley
as Bleeding Gums Murphy
George Harrison
as George Harrison
Alison Krauss
as Alison Krauss
Sara Gilbert
as Laura Powers
Jasper Johns
as Jasper Johns
Awkwafina
as Carmen/Dr. Chang
Jemima Kirke
as Candace's Friend
Jason Nash
as Philanthropic Southies/Southie Criminals
Pamela Hayden
as Milhouse Van Houten/Jimbo Jones/Rod Flanders/Janey Powell/Sarah Wiggum/Additional Voices/Janey/Others/Boy/Dolph/Jimbo/Wendell/Kid/Martin Prince/Milhouse van Houten/Patches/Actress/Audience Member/Child #1/Ham/Lewis/Nurse/Old Woman/Receptionist/Richard/Waitress/Woman in Crowd/"Lisa"/'He's got a gun!'/'She-Bear'/1st Girl in Cafeteria/50 Cent's Manager/5th Grade Girl/Air Hostess/Amber/American Princess Worker/Angelique/Anne of Cleves/Anya/Applicant/Around the World Performer/Assistant/Audience/Audience Member #3/Australian Actress/Babe/Bad Girl #2/Ballerina/Bank Teller/Barney's Girlfriend/Bart's Date/BartChat Girl/Bartender/Becky/Bill Cosby's Daughter/Billy/Birthday Spuckler/Black Woman in Book Club/Blonde Boy/Blonde Woman at Club #2/Board Member #2/Bob Arnold's Secretary/Bort #1/Boy in 'Amendment to Be'/Boy in Commercial/Boy with Howie/Brazilian Woman/Breastfeeding Mother/Brittany/Bully #2/Buxom Coed/Campaign Worker #1/Capri Flanders/Car Buyer/Carrie/Cassidy/Casting Woman/Celeste/Cheery Red Tomato/Child/Child Care Woman #2/Child at Science Fair/Children in audience/Chimp Nurse/Chorus Girl #1/Chorus Girl #3/Clerk #1/Commercial Narrator/Complexion Scientist/Contessa/Credit Union Clerk/Cyrus' Wives/DMV Superintendent/Dakota/Darcy's Mother/Daughter #1/Dentist's assistant/Diner Waitress/Director/Donnie/Dr. Hibbert's Son/Dracula's Wife/Duff Girl #1/E-Mail/Elder Care Associate Student/Email/Emily Robinson/Engineer #3/Escape from Grandma's House Announcer/Ethan Foley/Ex-Wife #1/Fan-Demonium Cheerleader/Female Officer/Female Pin Vendor/Fertility Clinic Worker/Fish/Game Show Contestant/Gina's Friend/Ginger/Girl #1/Girl #3/Girl #4/Girl #6/Girl Playing Tag/Girl at Cafe #1/Girl at Party/Girl at the Mall/Girl in Car/Girl in Store #1/Girl in Three-Legged Race/Girl in ViagraGaine Commercial/Girl in pool #6/Girls/Globex Woman/Granddaughter/Hank's Secretary/Harold's Wife/Hear Me Roar announcer/Homemaker/Howie's mother/Improv Shakespeare Actress 1/International Operator/Jack's Girlfriend/Jack's Lover/Jade/Jane/Jane Russell/Janey Hagstrom/Japanese Mother/Jennifer/Jeremiah/Jimbo Jr./Jitney Spuckler/Joy/Judge/Judy/Jump Rope Girl #2/KBBL Jingle Singers/Katelyn/Kenny's Mother/Kevin/Kevin the Blind Boy/Kid #2/Kids/Kirk's Admirer/Kitten in Wheelchair/Krusty's Assistant/Krusty's Fan/Krusty's Secretary/Kwik-E-Mart Customer/Kwik-E-Mart Official #2/Kyle/Lady/Lady 911 Operator/Lady on Tour Bus/Lamaze Teacher/Laurie/Leland Huebner III/Lesbian/Leslie Sky/Lisa's Friend #1/Little Girl/Lizzie Bordon/Lois Pennycandy/Luanne Van Houten/Mad Teacher/Maid #1/Malibu Stacy/Marge's Friend #2/Martha's Girlfriend/Masseuse/Maude Flanders/Maya Angelou/McBain Girl/Mean Girl/Mediocroto/Merchandiser #1/Milford Van Houten/Milhouse/Model #2/Mom #2/Mona Flanders/Moses/Mother/Mother in Commercial/Mrs. Dexter/Mrs. McFearley/Mrs. Parkfield/Ms. Albright/Ms. Mancuso-Gluckman/Mumsie Burns/Nancy/Nerd #2/Newly-Married Woman/No Homers Club Leader/Nureen/Nurse #2/Nursery Nun/Olympics Commentator #2/Pahusacheta/Pauline Pfeiffer/Peta/Police Dispatcher/Pregnant Woman/Princess Opal/Princess Opal the Psychic/Prof. Stein/Protestor/Psychiatrist/Pumpkin Dance Woman/Radcliffe Sister/Real Estate Agent #3/Real Housewife #1/Reporter/Reporter #2/Reporter #3/Retirement Castle Receptionist/Ruthie/Saleswoman/Santa Claus Girl/Santa Claus Woman/Saultery Stevens/Scottish Woman/Security Guard #1/Shawna the Mistress/Shelbyville Plant Computer Voice/Shelbyville Woman in Play/Sherri & Terri's Mom/Sisters/Smithers' Ex-Wife/Son/Son #1/Son #2/Sparkle/Sperm Bank Receptionist/Stan Marsh/Stenographer/Stewardess #1/Stickball Child #1/Stickball Child #3/Storyteller/Straight-Edge Spuckler/Stripper #2/Students/Sunday School Teacher/Susan/Svetlana/Tattoo Annie/Taxicab Conversations Announcer/Teen #3/Teen #5/Teenage Girl/Television Aerobics Instructor/Titania/Titi's Sister/Tobey Hunter/Tobias/Tooshie/Top Hat announcer #2/Tour Guide #1/Toussaint Charbonneau/Tracy/Twin Girl/Unimpressed Fan #2/Various/Various Indian Women/Various Kids/Various Students/Waitress #2/Weeping Widow/Wife/Woman #1 at Lincoln Memorial/Woman Lenny Shaves/Woman Paying for Plow Service/Woman Praising Barney's Movie/Woman Rocking Homer/Woman at Courthouse/Woman at Party/Woman at Pool/Woman at Strip Club/Woman in Audience/Woman in Audience #2/Woman in Casino/Woman in Church/Woman in Crafts Store/Woman in Diner #1/Woman in Diner #4/Woman in Gentle Ben Audience #2/Woman in Line #2/Woman in Movie/Woman in Parking Lot/Woman in Soap Opera/Woman in Video/Woman on Street/Worm-eating boy/Writer #4/Yo-Yo Victim/Young Patty/Young Selma/Youth Centre Woman
Ted Sarandos
as Ted Sarandos
Mary-Kate Olsen
as Mary-Kate Olsen
Dolly Parton
as Dolly Parton
Stephen Sondheim
as Stephen Sondheim
Jamie Hyneman
as Jamie Hyneman
Winona Ryder
as Allison Taylor
Anika Noni Rose
as Rita LaFleur
Carice van Houten
as Annika Van Houten
Lili Reinhart
as Bella-Ella
David Duchovny
as Fox Mulder
Rachel Dratch
as Bostonian Doctor
Rachel Maddow
as Rachel Maddow
Union Station
as Union Station
Johnny Mathis
as Johnny Mathis
Matt Groening
as Matt Groening/Soccer Presenter
Lance Armstrong
as Lance Armstrong
Zach Galifianakis
as Lucas Bortner
Johnny Ramone
as Johnny Ramone
Christian Coffinet
as Gendarme Officer
Josh Groban
as Professor Frink's singing voice
Michael York
as Dr. Lionel Budgie/Clayton/Mason Fairbanks/Nigel
Maggy Reno Hurchalla
as Janet Reno
Alex Désert
as Carl Carlson/Lou
Robert J. Marderosian
as Apu's singing voice
Tommy Chong
as Tommy Chong
Ben Daniels
as Irish Priest
Ben Schatz
as Streetcar Man
Suzanne Somers
as Suzanne Somers
Jack Sheldon
as The Amendment
Chris Kirkpatrick
as Chris Kirkpatrick
Dan Jordan
as Homer Simpson
Helen Fielding
as Helen Fielding
Wolfgang Puck
as Wolfgang Puck
Sidse Babett Knudsen
as Danish Woman
Lionel Richie
as Lionel Richie
Ben Mankiewicz
as Ben Mankiewicz
Aaron Paul
as Jesse Pinkman
Joey Fatone
as Joey Fatone
Cindy Wilson
as The B-52's
Armie Hammer
as Cameron Winklevoss/Tyler Winklevoss
Larry McKay
as Football's Greatest Injuries Narrator
Sammy Hagar
as Sammy Hagar
George Takei
as Akira/George Takei/Sushi Chef/Waiter/Wink, the Game Show Host
Jan Hooks
as Manjula Nahasapeemapetilon
Dave Matthews
as Lloyd the Bartender
Bret Hart
as Bret 'The Hitman' Hart
Sonny Rollins
as Sonny Rollins
Joyce Brothers
as Dr. Joyce Brothers
Gailard Sartain
as Big Daddy
William H. Macy
as William H. Macy
Terry Bradshaw
as Terry Bradshaw
Charles Barkley
as Charles Barkley
Jane Fonda
as Maxine Lombard
Mary Lynn Rajskub
as Chloe O'Brian
Cecily Strong
as Megan Matheson
Bill Burr
as Boston Football Fan
Treat Williams
as Treat Williams
Charlie Brooker
as Social Rating Voice
Bob Odenkirk
as Mob Lawyer
Shepard Fairey
as Shepard Fairey
J.K. Simmons
as Dr. Jessup/J. Jonah Jameson/JJ Gruff/Tabloid Editor/Victor
Angela Bassett
as Michelle Obama
Matt Leinart
as Matt Leinart
Don Mattingly
as Don Mattingly
Richard Gere
as Richard Gere
Jon Hamm
as FBI Investigator
Richard Dawkins
as Richard Dawkins
Boots Riley
as Performer - Rap Songs
Scott Shriner
as Scott Shriner
Carrie Brownstein
as Emily
Karl Wiedergott
as Additional Voices/Various/Others/Actor/Bill Clinton/Crowd/Jimmy Carter/Legs/'In a soup, you can boil it'/'We broke even!'/'You're being paid to clean the gutters'/Additional voices/Angelo/Announcer/Anthro Lecturer/Astronaut #1/Attendant/Australian Barfly/Bachelor #2/Bacon Truck Driver/Billy Carter/Bodyguard #2/Bum/Bum #1/Burns' First Cellmate/Burt Ward/Butcher/Caleb/Candidates/Cap'n Crunch/Cecil/Cecil Hampstead-on-Cecil Cecil/Chaplain/Christian Carrot Theater Announcer/Circuit Circus Employee/Conductor/Cook/Cookie/Crane Operator/Cruise Line Man #1/Delivery Man/Diego/Diner/Drummer/Egyptian/English Soldier #4/Fake Comptroller Atkins/Fan #2/Farmer/Farmer #2/French Rock Singer/Garbage Man/Gay Man/Gay Man #2/Gay Man #4/Grass Power Man/Groundskeeper Seamus/Guy at the Airport/Hairdresser/Happy Little Elf #2/Head #2/High School Student/Hobo/Hockey Player/Home Plate/Howell Huser/Huckleberry Hound/I'm afraid/Interviewer/Israeli Gunman/Jesse/Jetskier #3/John Wayne/Junior Dandies Leader/Junkie/Kenny Loggins/Kevin/Lawyer/Lead Guitarist/MRI Technician/Mall Guy/Man #2 in 'Don't Go There!'/Man at Opera/Man in Audience/Man with Check/Master of Ceremonies/Mexicans/Military Men/Missionary 2/Monster in Commercial/Mr. Circle/Mr. Monopoly/Mr. Rogers/Muntu/Ned Flanders/Oliver/Parrot/Pawn/Pick-Up Truck Driver/Pilot #1/Pilot #2/Politician in a Think Tank/Prisoners/Procter/Psychologist #2/Puppet's Man/Recovering Cowboy/Redneck #1/Repo Man #1/Reporter #1/Reveller/Ribhead #4/Rick/Rick James/Robot/Robot #1/Royce Lumpkin/Ryan Lief/SNPP Security Guard/Screaming Man/Secret Service Man #1/Security Guard/Sergeant/Sexy Frink/Smithers' Friend #2/Snowman/Soldier #2/Spooked Soldier/Stage Manager/State Comptroller Atkins/Telemarketer #1/Third Grade Actor/Three-Way/Ticket Taker/Trix Rabbit/Trucker 4/Two-Hook Handed Man/Umpire/Uncle Tyrone/Valet/Various Indian Men/Various Roles/Wally/Whiner #1/Wind Chimes Man/Wolf 1/Woody Allen/Wrestling Announcer/Writer #1/Writer #3/Zombie Nurse
Eugene Mirman
as Gene Belcher
Gerry Cooney
as Gerry Cooney
Mike Scioscia
as Mike Scioscia
Cate Blanchett
as Elaine Wolff
John Lithgow
as John Lithgow
Mark Hamill
as Leavelle/Mark Hamill
Michael Jackson
as Leon Kompowsky
Pierce Brosnan
as Pierce Brosnan
Joe Frazier
as Joe Frazier
Britney Spears
as Britney Spears
Robert Wagner
as Robert Wagner
Fred Schneider
as The B-52's
Rudy Giuliani
as Rudy Giuliani
Renee Ridgeley
as Additional voices/Honey/Waitress
Jack LaLanne
as Jack LaLanne
Chick Hearn
as Chick Hearn
Terry Gross
as Terry Gross
Steve Carell
as Dan Gillick
Reese Witherspoon
as Greta Wolfcastle
Kevin Smith
as Kevin Smith
Jon Fishman
as Jon Fishman
Leslie Mann
as Leslie Mann
Adam Savage
as Adam Savage
Darryl Strawberry
as Darryl Strawberry
Steve Allen
as Bart's Electronically Altered Voice/Steve Allen
Jodie Foster
as Maggie Roark
Sam McMurray
as Duff Commercial VO/Gulliver Dark/SNPP Employee
Tom Colicchio
as Tom Colicchio
John Entwistle
as John Entwistle
Page McConnell
as Page McConnell
Joshua Jackson
as Jesse Grass
Bryan Cranston
as Stradivarius Cain/Walter White
Kristen Schaal
as Louise Belcher/Taffy
Cloris Leachman
as Mrs. Glick
Eric Wareheim
as Fois Garth (Foodie)/Performer - 'Bloggin' a Food Blog'
Marjane Satrapi
as Marjane Satrapi
Oscar De La Hoya
as Oscar De La Hoya
Robbie Conal
as Robbie Conal
Jon Lovitz
as Artie Ziff/Llewellyn Sinclair/Jay Sherman/Enrico Irritazio/Professor Lombardo/Aristotle Amadopoulis/Aristotle Amandopoulis/Donut Delivery Man/Hacky/Jon Lovitz/Mr. Avery Devereaux/Mr. Seckofsky/Ms. Sinclair/Rabbi/Selma's cigarette/Snitchy the Weasel
Matthew Weiner
as Businessman
Leeza Gibbons
as Leeza Gibbons
Justin Bieber
as Justin Bieber
Max von Sydow
as Klaus Ziegler
Buzz Aldrin
as Buzz Aldrin
Marvin Prosper
as Marvin Prosper
Trevor Denman
as Trevor Denman
Travis Barker
as Travis Barker
Cory Monteith
as Cory Monteith
Werner Herzog
as Walter Hottenhoffer/Dr. Lund/Werner Herzog
Danny DeVito
as Herb Powell
Janeane Garofalo
as Janeane Garofalo
Christopher Lloyd
as Reverend Jim Ignatowski
Pamela Reed
as Ruth Powers
Woody Harrelson
as Woody Boyd
Melanie Griffith
as Melanie Griffith
LeBron James
as LeBron James
Lea Michele
as Lea Michele
Maurice LaMarche
as Orson Welles/Additional Voices/Hedonismbot/Admiral Crunchy/Cap'n Crunch/Charlie Sheen/Chef Naziwa/Chinese #1/Chinese #4/City Inspector/Clive Meriwether/Commander McBragg/Erman Millwood/Eudora Welty/Fox announcer/Gate Guard #1/George C. Scott/Harvest Fest Worker/Hutch/Jock #2/Leprechaun/Lrrr/Marlon Brando/Milo/Morbo/Mr. Burns' Doctor/Neil Simon/Recruiter #2/Rodney Dangerfield/Screaming Cop/Starsky
Alex Rocco
as Roger Meyers Jr.
Pendleton Ward
as Simpsons Time Theme Song Singer
Carmen Electra
as Carmen Electra
David Mamet
as David Mamet
Benedict Cumberbatch
as Prime Minister/Quilloughby/Severus Snape
Joan Rivers
as Annie Dubinsky
Megan Mullally
as Sarah Wiggum
Trombone Shorty
as Trombonist
Evan Marriott
as Joe Millionaire
Ron Brooks
as Pedestrian in the 'Real World'
David Byrne
as David Byrne/Performer - 'Dream Operator'
Warren Sapp
as Warren Sapp
Anthony Russo
as Movie Executive
Daniel Clowes
as Daniel Clowes
Martin Short
as Guthrie Frenel
Keith Olbermann
as Keith Olbermann
James Patterson
as James Patterson
Jonathan Taylor Thomas
as Luke Stetson
Glenn Close
as Mona Simpson
Venus Williams
as Venus Williams
Lizzy Caplan
as Virginia Johnson
Fantasia Barrino
as Clarissa Wellington
Cobie Smulders
as Hydrangea
Deejay Muggs
as Cypress Hill
Martin Sheen
as Sgt. Seymour Skinner
William Daniels
as K.I.T.T.
Eddie Izzard
as Nigel Baker-Butcher/Prince Charles/Queen Elizabeth II
Barry Hansen
as Dr. Demento
Chris Hansen
as Chris Hansen
Elwood Edwards
as Virtual Doctor
Jay Mohr
as Christopher Walken
Earl Mann
as Mr. Muntz/Narrator
Christopher Collins
as Mr. Burns/TV Host
Mickey Rooney
as Mickey Rooney
Lena Dunham
as Candace/Hannah Horvath
Jason Momoa
as Jason Momoa
James Earl Jones
as Narrator/Maggie Simpson/Moving Man/Serak the Preparer
Nathan Fielder
as Doug Blattner
Frances Sternhagen
as Mrs. Bellamy
Edwin Moses
as Edwin Moses
Johnny Unitas
as Johnny Unitas
Bruce Vilanch
as Bruce Vilanch
Adam Silver
as Adam Silver
Joyce Carol Oates
as Joyce Carol Oates
Rachel Weisz
as Dr. Thurmond
Johnny Carson
as Johnny Carson
Jimmy Chamberlin
as The Smashing Pumpkins
Fred Willard
as Wally Kogen
Ken Jennings
as Ken Jennings
Peter Sagal
as Peter Sagal
Fortune Feimster
as Evelyn
Susan Blu
as Boy #2/Howie/Weasel #1
Scott Bakula
as Scott Bakula
Kevin Pollak
as Bagel Man/Professor/Ross
Kirk Hammett
as Kirk Hammett
Ringo Starr
as Ringo Starr
Nick Bakay
as Salem Saberhagen
Trish Doolan
as Pedestrian in the 'Real World'
Michael Buffer
as Michael Buffer
J.J. Abrams
as J.J. Abrams
Muhammad Yunus
as Muhammad Yunus
Nikolaj Coster-Waldau
as Markery
Dudley Herschbach
as Dudley Herschbach
R. Lee Ermey
as Colonel Leslie Hapablap
Beanie Feldstein
as Support group therapist
Bob Joyce
as Additional vocals
Ed 'Too Tall' Jones
as Ed 'Too Tall' Jones
Robert Pinsky
as Robert Pinsky
Aron Ralston
as 911 Dispatcher
Anthony Bourdain
as Anthony Bourdain
Stacy Keach
as Howard K. Duff VII/Don Bookner/H.K. Duff/H.K. Duff VIII/Howard Duff
Michael Chiklis
as Boston American's Quarterback
Jack Ong
as Chinese Fisherman
Pete Sampras
as Pete Sampras
Harlan Ellison
as Harlan Ellison
Yeardley Smith
as Lisa Simpson/Grandma Flanders/'Share my locker'/Alive Character #2/Angelica Button/Apple/Becky Thatcher/Bessie/Cecile Shapiro/Child at Dentist's/Connie Appleseed/Dil/Eliza Simpson/Estonian Dwarf as Lisa/Francine Rhenquist/Gabriel/Improv Shakespeare Actress 2/Inanimate Carbon Rod #2/Jake Boyman/Kate/Lisa Jr./Lisa's Guilt/Lisabello/Lisanardo da Vinci/Lisandra/Marge's Friend #1/Pagan Daughter/Pahasatira Nahasapeemapetilon/Sacajawea/Salieri/Siddmartha/Snow White/Surgery Audience/Voice Activated Search Machine/Woman in Queue/Yeardley Smith/Zia Simpson
Kristen Wiig
as Agent Annie Crawford/Calliope Juniper
Tony Bennett
as Tony Bennett/Capital City Singer
Patrick Wilson
as Patrick Wilson
Sarah Silverman
as Nikki McKenna/Rachel, Lisa's Imaginary Friend/Sarah Silverman
David Silverman
as David Silverman
Sofía Vergara
as Carol Berrera
Michael McKean
as Arthur Fortune/David St. Hubbins/Jerry Rude
Huell Howser
as Huell Howser
John Mulaney
as Warburton Parker
Paul Winfield
as Lucious Sweet
Maggie Roswell
as Helen Lovejoy/Luann Van Houten/Maude Flanders/Miss Hoover/Elizabeth Hoover/Nurse/Others/Additional Voices/Librarian/Various/Fan #1/Gavin's Mom/Gov. Mary Bailey/Judge/Mother/Mrs. Winfield/Reporter/Ruth Powers/Shary Bobbins/'Come to my birthday party'/'I'd be terribly embarrased if I were that boy's mother'/'It's True' Woman/Abbey/Abbey's Sister/Agnes Skinner/All is well/Allison Taylor/Animator #3/Answering Machine/Anti-Fur Protesters/Application Reviewer #2/Architect Simpson/Ashley Grant/Auditioning Woman #1/Barbara Bush/Bernice Hibbert/Board Member #1/Bort #1's Mother/Bowler #3/Boy #2/Building Owner/Camper #2/Canadian Wife/Child #3/Child #4/Child Care Woman #1/Child Care Woman #2/Chorus Girl #2/Churchgoer/Clarice/Clumsy Woman/Commercial Actress/Computer/Computer Voice/Daughter/Department of Labor Agent/Dermatologist/Distressed Woman/Donations Lady/Dorothy/Emma/Employee/Escort/Estelle/Faith Crowley/Farrah Fawcett-Majors-O'Neal-Varney/Fe-Mail-Man/Female Scientist/Female Tour Guide/Female Worker/Fergie/Fish/Fishwife/Fortune Teller/Franklin/Free Willy Mother/Future Tour Guide/Girl/Girl #2/Girl #5/Girl #7/Girl in pool #3/Guest/Helena Lovejoyususus/Horrified Woman/Ilse Lund/Imaginary Party Guest #2/Inhaler Doctor/Inspector #1/Itchy & Scratchy End Credits/Janey Powell/Jimmy Stewart's Granddaughter/Jury Member/KBBL Boss/Kitty Carlisle/Kristin Shepard/Lady/Librarian #1/Maid/Mail Lady/Malibu Stacy Tour Guide/Marge's Friend/Marguerita/Martha Quimby/Maude Flanders #1/Miss Tillingham/Mona Simpson/Monorail Cafe Employee/Monorail Voice/Mother #1/Mother #2/Mother in Monroe ad/Mrs. Norton/Mrs. Phillips/Mrs. Spencer/NASA Scientist #2/Ned's Friend #1/Newsreader/Old Lady/Olympic Commentator #2/Opera Singer/Operator/Pagans' Neighbour's Wife/Patricia/Peggy Bundy/Photography Club Member #1/Pippi Longstocking/Police Photographer/Power Plant Voice/Princess Kashmir/Protesting Woman/Protestor/Queen Elizabeth/Quimby's Wife/Rauberta/Receptionist/Richard/Rosarita/Sales Coordinator Simpson/School Nurse/Screaming Woman/Shelbyville Lemonade Kid/Showgirl/Singing Nun/Singing Waiters/Spanish Woman in Movie/Starlet/Strawberry/Studio Exec #2/Sunday School Teacher/Sylvia Winfield/Tar Pit Information Speaker/Teacher/Telemarketer #2/Thelma/Therapist/Three Stooges Actress/Ticket Booth Lady/Ticket Lady/Ticket Woman/Warren/Wolfman's Wife/Woman #2 at Lincoln Memorial/Woman Looking to Buy House/Woman at Observatory/Woman at Park/Woman at Science Fair/Woman in Class/Woman in Crowd/Woman in Diner #2/Woman in Gentle Ben Audience #1/Woman in Restaurant/Woman on Chat Show
Graeme Garden
as Graeme Edge
Andrea Martin
as Apu's Mother
Greg Grunberg
as Security Guard
Joan Kenley
as Woman on Phone
James Brown
as James Brown
Will Arnett
as Deputy Director Gratman
Mark Zuckerberg
as Mark Zuckerberg
Patrick McGoohan
as Number Six
Vanessa Bayer
as Dr. Clarity Hoffman-Roth
Keith Strickland
as The B-52's
Alison Bechdel
as Alison Bechdel
Allison Williams
as Candace's Friend
Patrick Carey
as Patrick Carey
Ed Begley Jr.
as Ed Begley Jr.
Steve Martin
as Ray Patterson
Ben Schwartz
as Shop Clerk
Elliott Gould
as Elliott Gould
Neil Patrick Harris
as Neil Patrick Harris
Dennis Rodman
as Dennis Rodman
Michael Moore
as Michael Moore
Stephen Fry
as Hazel/Head of MI5/Terrance/Terrance's Father
Seasons & Episodes
Season 1
1989 | 13 Episodes
Season 2
1990 | 21 Episodes
Season 3
1991 | 23 Episodes
Season 4
1992 | 21 Episodes
Season 5
1993 | 21 Episodes
Season 6
1994 | 24 Episodes
Season 7
1995 | 24 Episodes
Season 8
1996 | 24 Episodes
Season 9
1997 | 23 Episodes
Season 10
1998 | 23 Episodes
Season 11
1999 | 22 Episodes
Season 12
2000 | 19 Episodes
Season 13
2001 | 20 Episodes
Season 14
2002 | 21 Episodes
Season 15
2003 | 18 Episodes
Season 16
2004 | 19 Episodes
Season 17
2005 | 22 Episodes
Season 18
2006 | 22 Episodes
Season 19
2007 | 20 Episodes
Season 20
2008 | 21 Episodes
Season 21
2009 | 23 Episodes
Season 22
2010 | 22 Episodes
Season 23
2011 | 22 Episodes
Season 24
2012 | 22 Episodes
Season 25
2013 | 22 Episodes
Season 26
2014 | 22 Episodes
Season 27
2015 | 22 Episodes
Season 28
2016 | 21 Episodes
Season 29
2017 | 21 Episodes
Season 30
2018 | 23 Episodes
Season 31
2019 | 22 Episodes
Season 32
2020 | 22 Episodes
Season 33
2021 | 22 Episodes
Season 34
2022 | 4 Episodes
Awards
Primetime Emmy Awards 1990
Nominee
Primetime Emmy Awards
Outstanding Main Title Theme Music
Nominee
Primetime Emmy Awards
Outstanding Editing for a Miniseries or a Special - Single Camera Production
Nominee
Primetime Emmy Awards
Outstanding Sound Mixing for a Comedy Series or a Special
Winner
Primetime Emmy Awards
Outstanding Animated Program (For Programming One Hour or Less)
Nominee
Primetime Emmy Awards
Outstanding Animated Program (For Programming One Hour or Less)
Television Critics Association Awards 1990
Winner
Television Critics Association Awards
Outstanding Achievement in Comedy
Nominee
Television Critics Association Awards
Program of the Year