Demand Insights
> Last 7 days
Demand Rank
Worldwide
WW
#
October 27, 2021
WW
Daily Demand (Last 7 days)
Travelability
Global Travelability indicates how well a title performs internationally relative to its home market
The Last Ship's
home country is:

United States
Demand Score
Worldwide
WW
Average Demand for The Last Ship is 0.0 times the demand for the average show in Worldwide in the Last 7 days.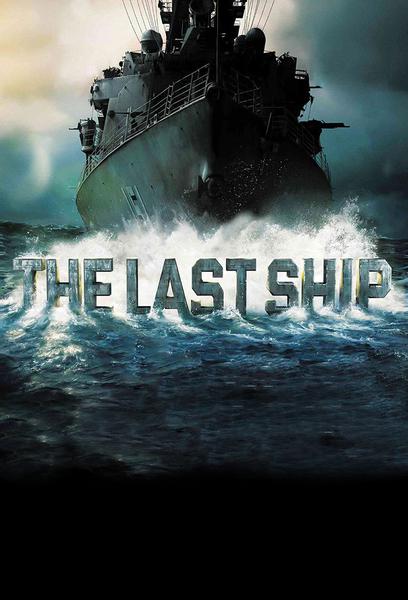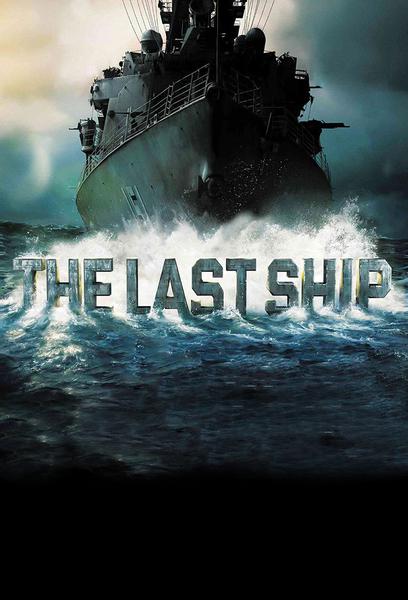 Trend
Worldwide
WW
The Last Ship has a neutral trend. It has grown in demand by 0x in Worldwide in the Last 7 days.
In Genre Performance
Worldwide
WW
The Last Ship ranks at the 0.00th percentile in the genre. This means The Last Ship has higher demand than all other titles in Worldwide
About this title
Storyline
Naval Destroyer Nathan James is sent on what they're told is a research mission in the Arctic. Accompanying them is scientist, Rachel Scott. After a few months in the Arctic while Scott is on the ice doing research, some men attack them. They get back to the ship and the Commander, Tom Chandler asks the doctor what's going on. She says that a deadly disease broke out a few months ago. At first, they thought it was contained but they had no cure. They felt that the cure was in the Arctic which why she's here. But she has since received word that it has now spread to most of the globe. Chandler tries to call the President but learns the President and Vice President are dead and the US government might not have long to survive. The current President tells him that the Nathan James was not in the hot zone so he and his crew are OK. But now it's up to them to safeguard Scott because she holds the key to the planet's survival. But there are those who want the cure too and they will do whatever they have to, to get it. So they keep going and trying to find supplies and what they need so Scott can make the cure.
Plot Keywords
navy
post-apocalyptic future
survival
battleship
Company Credits
Production Co: Channel Road Productions, Platinum Dunes |  See more »
Cast
Dayana Rincon
as Carmen Zuniga
Jefferson Cox
as Pit Fighter
Bailey Noble
as Courtney Abbot
Nestor Serrano
as Alex/Alex River
LaMonica Garrett
as Lt. TAO Cameron Burk
Alfre Woodard
as Amy Granderson
Carmen Mormino
as Italian Survivor
Maurice Compte
as Gustavo Barros
Emily Rose McCormick
as 10 Year Old Girl
Nicole J. Butler
as Medic 1
Peter Arpesella
as CIC Officer
Richard Par
as Chinese Naval Officer
Xavier Washington
as Pirate
Allen Theosky Rowe
as Wu Ming
Bernard Bullen
as Attache #1
Benjamin Pitz
as Cult Member
Kane Lieu
as Vietnamese Soldier
Alonso Rosas
as Second Soldier
Jade Pettyjohn
as Ava Tophet
Anthony Naylor Jr.
as Little Boy
Billy Choi
as Takahaya Pirate
Deborah May
as President/President Geller
Keith Jardine
as Immune Prisoner #2/Locomotive Driver
Joey MacAvoy
as US Naval Petty Officer
Titus Welliver
as Thorwald
Giovanni Bejarano
as Guard 1
Brían F. O'Byrne
as Sean Ramsey
Peter Jang
as Watch Stander
Michelle Kim
as ASW3 Kitty 'Stinger' Wallace/AWS3 Kitty 'Stinger' Wallace
Jade Chynoweth
as Kathleen Nolan
Cindy Luna
as Conchita Barros
Karla Zamudio
as Candida Robles
Hunter Hall
as Wounded Marine
Aidan Sussman
as Sam Chandler
Eva Beebe
as Freckled Girl
Tania Raymonde
as Valerie Raymond
Darrell Keith Harris
as Drug Buyer
Thomas Rosales Jr.
as Executed Guerilla Prisoner/Old Man Who Gets Kicked
Darren O'Hare
as Lt. Siegle
Rhona Mitra
as Dr. Rachel Scott
Barton Zeller
as Kelsi Guard
Justin Alston
as Inside Man
Daniel Cummings
as Operation Specialist
Angelo Pagán
as Fernando Asturius
Clark Moore
as Costas/Agent Costas
Ashley Devane
as Navy Seal
Michael Curran-Dorsano
as Gator
Jamison Haase
as TAO Barker
Maximiliano Hernández
as Doc Rios
Charles Carpenter
as CS3 Sampson
Jaime Aymerich
as President Garcia
Nicholas Alexander
as Avocet Guard
Elena Evangelo
as Capt. Maria Petrou
Gloria Laino
as Djamila Zeddam
Kevin Phillips
as Francis 'Frank' Benz
Peter Nikkos
as Capt. George Varvis
Dmitri Schuyler-Linch
as Cody
Tim Barraco
as Chief Eddie Vargas
Jose Yenque
as General Chacon
Caitlin Dechelle
as Ballroom Immune
Tait Fletcher
as Immune Prisoner #3
Doc Farrow
as Another Crowd Member
Keith Chandler
as Boatswain's Mate of the Watch
Konstantin Lavysh
as Injured Russian Soldier
Ariston Green
as Quartermaster
Anthony Muniz
as Volunteer
Dennis Apergis
as Proteus TAO
Trey Goodman Carter
as Petty Officer Smith
Luis Moncada
as Cuban Soldier #1
Liz Loza
as Female Technician
Cici Leah Campbell
as Immune Kitchen Worker/One of the Immunes
Tony Winters
as Major Bill Lang
Ravil Isyanov
as Admiral Konstantin Nikolajewitsch Ruskov
Gabriela Flores
as Teenager
John Churchill
as Security Chief
Alice Coulthard
as Kelly Tophet
Fred Cross
as Michael Neustader/Michael Neustadter
Anthony Gonzalez
as Simon Barros
Panuvat Anthony Nanakornpanom
as Bodyguard/Skinny Guard
Dan Gruenberg
as Shanzhai Bay Pirate
Timothy Landfield
as Dr. Julius Hunter
Michael Scott Allen
as Helmsman
Robert Tarpinian
as Al Queda Insurgent (2014)
Christos Vasilopoulos
as Stavros Diomedes
A.J. Tannen
as Male Passenger
Margaret Newborn
as Reporter
Kevin Alain
as Omar's Bodyguard
Daniel Capellaro
as LCDR 'Cheng' Duff
Catherine Shrader Taylor
as Civilian Wife
Karibel Rodriguez
as EN1 Ella Ruiz/ENC Ella Ruiz
Alberto David Mercado
as Enlisted
Francisco Ovalle
as Attache #2
Nathan Brewer
as Dead Body Kid
Bruno Fracassa
as Drunk Man
Bryan Arion
as Yeonis Estrada
Eddie J. Fernandez
as El Toro henchman
David Gridley
as SN Henry Bell/Henry Bell
Tomas Oscar Andren
as Oliver
Tracy Middendorf
as Darien Chandler
Andrew Hwang
as Missile Tech
Dougald Park
as Albert Wilson
Jodie Turner-Smith
as Sgt. Azima Kandie
David Michael Trevino
as Chef
Patrick Wenk-Wolff
as Immune Prick
Craig Robert Young
as Declan
Jacqueline Obradors
as Clinic Doctor
Dez Mabunga
as After Math Group Member/Club Goer/White House Guest
Julian Lerma
as Executed Traitor Boy
Kristina Ho
as Vietnamese Woman 1
Makayla Lysiak
as Granddaughter
Chris Marrs
as Engineer Lynn
Jocko Sims
as Lt. Carlton Burk/Cmdr. Carlton Burk
Kimmy Shields
as LTJG Kushon
Eddie Arrazola
as Gunnery SGT. Barco
Henderson Wade
as Marine Cpt. Utt
George Kolombos
as Demeter OOD
Eric Joshua Davis
as Country Boy #2
James Logan
as Gustavista #1
Inbar Lavi
as Lt. Ravit Bivas
Fiorella Vescovi García
as Mother Suckling Baby
Chris Espinoza
as Enlisted
Maiara Walsh
as Mia Valdez
Arnold Chun
as Shirahama Ekei
Massi Furlan
as Bad English
Eric Dane
as CO CDR Tom Chandler/Admiral Tom Chandler/Tom Chandler
Dushawn Moses
as Shaw's Militia Army
Carlos Leal
as Juan Carlos
Valiant Michael
as Russian Sailor
Josh Clark
as Major Terry Ebbert
Xingu Del Rosario
as Decontamination Tech
Briana Fesperman
as Army MP
Alessandra Bonetti
as Sentry #1
Maria Cristina Heller
as Luisa
Katherine Cronyn
as Section Leader
Walter Grant III
as Shanzhai Bay Pirate
Jason Jin
as CPL Tattersall
Andrew Guerrero
as Alvarez
Angelos Poulis
as Scared Guest
Nate Thomas
as Young Soldier
Travis Van Winkle
as Lt. Danny Green
Vinny O'Brien
as Fire Team Mate
Katharine Leonard
as Charlene Abbot
Jeremy Batiste
as HM2 Logan
Erik Aude
as Avocet Worker 2
J. Mallory McCree
as Marine Doc/Marine
Mark Engelhardt
as State Trooper #1
Andrew Gonzalez
as Young Soldier
Marissa Neitling
as Lt. Kara Foster/Cmdr. Kara Green/Commander Kara Green nee Foster
Steven Ellison
as Lt. Hodack
Bridget Regan
as Sasha Cooper
Enrique Tito Contreras
as Giullermo Robles
Rodrigo Rojas
as General Bianchi
Sidney Lawrence Brown
as Sailor
John Pyper-Ferguson
as Tex/Tex Nolan
Max Venison
as Sick Helmsman
Torrey Drake
as Lance CPL. Weeks
Lizzie Peet
as Capt. Michelle Boylan
Danny Vasquez
as Sailor 1/TAO
Ronnie Alvarez
as First Rebel
Stephen Monroe Taylor
as Flea
Alex Meridy
as Shooting Range Sailor
Ritu Lal
as CPO Adrienne Rain
Anthony Martins
as Al Qaeda #3
Danielle Vega
as Someone In Crowd
J'Antonio Baguez
as El Toro Guard
Peter Weller
as Dr. Paul Vellek
Al Coronel
as Manuel Castillo
Kirsta Peterson
as Woman Being Evicted
Liannet Borrego
as Amara Olanta
April Parker Jones
as Gen. Anita DuFine
George Cisneros
as Soldier
Kevin Sheridan
as Avocet Guard 1
Devon Gummersall
as Jacob Barnes
Christopher Benitez
as Nurse
Dennis O'Connor
as US Marine
Max Bojorquez
as Armed Guard #2/Colombian #2
Jamison Bright
as Navy Officer
Kevin Foster
as Avocet Guard 2
Grace Kaufman
as Ashley Chandler
Iain Sandison
as Survivor 1
Alan Smyth
as Rachel's Dad
H. Richard Greene
as Senator William Beatty/Sen. Beatty/Sen. William Beatty
Jessica Watkin
as Starboard ROC
Hina Abdullah
as EWO/EWO Dalia Jaffe/Dalia
Jackson Rathbone
as Giorgio
Danielle Kennedy
as Grandma Abbot
Michael Andricopoulos
as Medic
Breaun Emanuel
as Sick Daughter
Nancy De Mayo
as Infected Woman #2
Karl T. Wright
as Capt. Linsky
Will Rian
as Petty Officer Smith
Virginia Montero
as Oracle
A.J. Dunn
as Stunt Double Adam Baldwin
Amen Igbinosun
as Bernie 'Bacon' Cowley/Bacon
Lorena Jorge
as Infected Teen
Phillip E. Walker
as Country Boy
Brent Chase
as Trooper Hutchins
Geovanny Higareda
as War ShipSurvivor
Ivo Nandi
as Colonel Perez
Aaron J. Brooks
as Injured Petty Officer/Surface Warfare Officer
Thomas Calabro
as General Don Kincaid
Scott Rosen
as Greek Guard #3
Shamar Sanders
as Bmow/Helmsman
Jack Fisher
as Lucas Slattery
Damon Dayoub
as Navy Seal Damon
Michael Cognata
as Firefighting Sailor
Adoni Maropis
as Captain Maroudis
Felisha Cooper
as Maya Gibson
Daniel J. Rockholt
as Sailor
Emerson Brooks
as Capt. Joseph Meylan/Joseph Meylan/Meylan
Jonathan Howard
as Fletcher
Mark Moses
as Michener/President Jeff Michener
Kelley J. Jackson
as Female Passenger
Brooklynn Wallace
as Secretary
Ruben Garfias
as Chief Gonzalez
Ibraham Alzubaidy
as Omar's Guard
John Cothran
as President Howard Oliver
Lucy Butler
as Roberta Price
Kevyn Bashore
as Greek Ship Commander
Branton Box
as Capt. Hicks
Fernando Chien
as President Peng Wu
Ebon Moss-Bachrach
as Niels
Leslie A. Hughes
as Cruz's Sister
Christina Elmore
as Lt. Alisha Granderson
Wiley M. Pickett
as CWO3 Rodney Poynter
Jennifer Del Rosario
as Teacher
Martinez Evelina
as Infected Woman
Trevor Scott
as Hayward OOD
Elizabeth Ann Bennett
as Rachel's Mom
Cleo Fraser
as Hannah Slattery
Brian Francisco Molina
as Fighting Cuban
Jawed El Berni
as Foxhole Gustavista
Punnavith Koy
as Club Goer
Jose Pablo Cantillo
as Octavio
Alex Carter
as General Bradley
Ethan Stone
as Sideline Musician
Elmer Hernandez
as Second Rebel
Joe Ordaz
as Patrol Boat Captain
Manuel Uriza
as Eduardo Fuentes
Brandon Van Vliet
as Pirate
Heath Hensley
as Bridge Officer
Fay Masterson
as Andrea Garnett
Mia Carpenter
as Little Kid
Alex Duong
as Vietnamese Pirate
Emmanuel Manzanares
as Chinese Military/MSS #1
Bobby C. King
as Power Plant Operator
Evan Lai
as Chinese Naval Commander
Cameron Fuller
as ASW Wright/Electronic Warfare Officer/Electronic Warfare Officer Wright/Sonar Operator
George Psarras
as Greek Engineer
Nico Correa
as Armed Guard #1
Leo Georgallis
as HS Triton Sailor
Jasper Salon
as Asian Pirate
Christopher Redman
as Mase
Guido Cocomello
as Sentry #2
Jacob Ramirez
as Sick Child
Naomi Lull
as Young Rachel
Eddie Perez
as Villager Who Gets Smacked
Ben Cho
as Carl Nishioka/Nishioka/CPO Carl Nishioka
Rachel Appelbaum
as Port Quartermaster 2
Paul Riley Fox
as Naval Medic
Elyse Mirto
as Debbie Foster
Kelly LaMarr
as Grandfather
Alex Fernandez
as Ervin Delgado
Blake Sheldon
as Injured Man
David Michie
as Eugenio Robles
Alan Pietruszewski
as Pilot
Alexander Michael Helisek
as Navy Officer Gilliam
Adam Hart
as E0D2 Kudelski
Antonio Leon
as Greek Sailor #1
Anita Vogel
as TV Reporter
Randy Hall
as Hayward Sailor
Brooke Langton
as Lt. Maddie Rawlings
Ray Mabus
as Navy Secretary Ray Mabus
Marcello De Nardo
as Andolini
Cantrell Harris
as Powell/Agent Powell
Dinora Walcott
as CWO2 Tina 'Slider' Almas
Mike Estes
as Gustavo's Guy #13/HS Triton Sailor
Barry Livingston
as Doctor
Jack Emmel
as News Camera Man
Kiff VandenHeuvel
as Granderson Guard 2/Granderson's Guard 2
Abe Cohen
as Greek Guard #1
Gilbert Rosales
as Infected Man
Andy Demetrio
as Infected Man #2
Gary Perez
as Cpt. Luis Aguilar
Eva Ariel Binder
as Maria Elena Plasencia
Janelle Marie Rodriguez
as Karina
Dom Kegel
as Petty Officer Harris
Eric Paul Erickson
as Rogue
Saraya Chanadet
as Little Girl in Gas Mask
Hector Hugo
as Juan Ortega
Jasmine Hester
as IT1 Redman
Chris Adams
as Navy Officer
Akiko Shima
as Grandmother
Armond Edward Dorsey
as Maryland State Trooper/Dead Man/Gas Station Civilian
Noelle Bonhomme
as Secretary
Eileen Fogarty
as Vietnamese Delegate
Albert Jacobs
as University Civilian
Nicole Gilbert
as Petty Officer Scott
Michael Spound
as Colonel Wolken
Julian Scott Urena
as General Aguila
Davon Sherman
as DOD Civilian
Lloyd Cunningham
as Russian Helo Swat
Manny Marianakis
as Nicholas
Ricardo Chacon
as Granderson's Guard 1
Zoli Dora
as Arab Insurgent#1
Haurjie Gunn
as Patio Guard
Liana Green Wright
as Enlisted Girl
Mason Troy
as Wounded Cuban
Elisabeth Röhm
as Allison Shaw
Eugene Alper
as Russian Officer
Christine Breihan
as Phone Talker
Francis Lansang
as Cameraman
Drew Breeden
as Chief Petty Officer Breeden
Monique Carmona
as Petty Officer Nichols
Nick Jameson
as Admiral/Professor Lindblom
Kevin Michael Martin
as Miller
Patee Spurlock
as Dead Woman
Alan D. Purwin
as Helicopter pilot
William Worak
as Russian Sailor
Melody Baha
as Egyptian Villager
Ben Turner Dixon
as HM1 Heggen
Maximilian Osinski
as Derek Evans/Lookout Derek Evans
Jenny Strubin
as Young Woman
Blake Webb
as Flight Officer
Caleb Moody
as Colonel Zotti
Justice Alan
as Boy with Bomb
Alexandra Manea
as Woman On Line
Adam Lonergan
as Russian Sailor
Costas Mandylor
as Demetrius/Greek Vice Admiral Demetrius/Vice Admiral Demetrius
Lori Morkunas Jones
as Injured Civilian
Eric Shackelford
as Pandemic Survivor/Pandemic Survivor on Bus
Andy T. Tran
as Lt. Andy Chung
Alexi Stavrou
as Triton TAO
Jamie Gray Hyder
as Nina Garside
Eryn Nicole Pablico
as Valeria
Rick Misisco
as S.W.A.T. Team
Adam Baldwin
as XO Mike Slattery/Captain Mike Slattery/Admiral Mike Slattery
Christopher Clausi
as Hansen
Murielle Zuker
as Delgado's Wife
Jessica Erin Martin
as Maja
Melissa Bickerton
as Greeter
Chris Sheffield
as Comms Officer Will Mason/LTJG Will Mason/Will Mason
Heidi Pascoe
as Analyst #1/Hostage #2/Sailor #2
Tahlena Chikami
as Teenaged Girl
Giancarlo Sta Cruz
as Tourist
Rigo Sanchez
as Hector Martinez
Troy Doherty
as Clayton Swain
Vanessa Mizzone
as Female Tourist
Mcabe Gregg
as Drug Dealer
Alyssa Diaz
as Quartermaster Rios
Cecilia Benevich
as Foreign Dignitary's Wife
Adam Wang
as Chinese Defense Minister
Patrick Brennan
as Cult Leader/Kevin McDowell
Andrew Arrabito
as Berchem
Persephone Apostolou
as Nereus TAO
Arturo Del Puerto
as Armando Maza
Carlos Arellano
as Guard 2
Eddie Driscoll
as Randall Croft
Mustafa Speaks
as Master-at-Arms
Nancy DeMars
as Darien Chandler's Sister
Charles Parnell
as CMC Jeter/MCN Jeter
Deborah Rombaut
as Petty Officer Clarke
Adam Mondschein
as Davis Vickers
Jesse Garcia
as Manuel Plasencia/Manuelito/Michael
Faruk Amireh
as Mahmoud Zeddam
Patrick St. Esprit
as Witt
Vanessa Lua
as Infected Woman #3
Charlotte Benesch
as Owens
Alastair James
as Seaman Holland
Brandon Hitson
as Civillian
Aleksey Solodov
as Russian Sailor
Cyd Strittmatter
as Barbara Miller
Hiroyuki Sanada
as Takehaya
Bill Smitrovich
as Jed Chandler
Nicole Pettis
as OOD LTJG Stewart/OOG LTJG Stewart
Everton Lawrence
as Dying Man
Anton Narinskiy
as Russian Sailor
Mark Stefanich
as Chief Plummer
George Georgiou
as Capt. Harry Sinclair
Patrick Quinlan
as Security Guard
Jose Gonzalez Castro
as Felix
Jeremy Maguire
as Frankie Green
Eloy Méndez
as Infected Man #3
Hope Olaidé Wilson
as Bertrise
Steven Culp
as President Joshua Reiss
Paris Arrowsmith
as Comms. Officer
Juan Amador
as Drunk Cuban
Jim Garrity
as Zealous Gentleman
Bren Foster
as SCPO Wolf Taylor
Bruce Nozick
as Dr. Milowsky
Anthony Bless
as Spanish Guard
Emanuela Postacchini
as Cali
Martin Harris
as Lt. Nikolai Zybulski
Ele Keats
as Christine Slattery
Derk Cheetwood
as Lt. Pete Norris
Seasons & Episodes
Season 1
2014 | 10 Episodes
Season 2
2015 | 13 Episodes
Season 3
2016 | 13 Episodes
Season 4
2017 | 10 Episodes
Season 5
2018 | 10 Episodes
Awards
Academy of Science Fiction, Fantasy & Horror Films, USA 2015
Nominee
Academy of Science Fiction, Fantasy & Horror Films, USA
Best Limited Run Television Series
ASCAP Film and Television Music Awards 2015
Winner
ASCAP Film and Television Music Awards
Top Television Series