Demand Insights
> Last 7 days
Demand Rank
Worldwide
WW
#
December 3, 2021
WW
Daily Demand (Last 7 days)
Travelability
Global Travelability indicates how well a title performs internationally relative to its home market
The Flintstones's
home country is:

United States
Demand Score
Worldwide
WW
Average Demand for The Flintstones is 0.0 times the demand for the average show in Worldwide in the Last 7 days.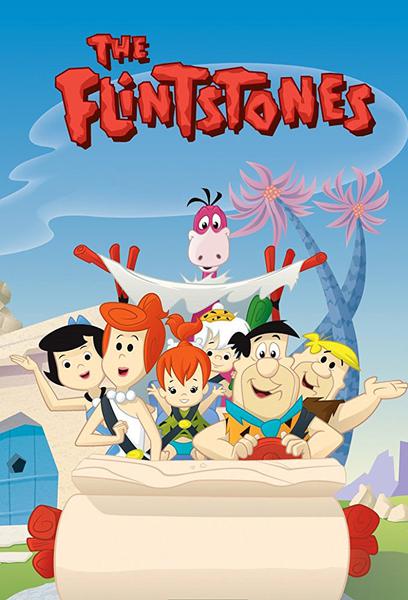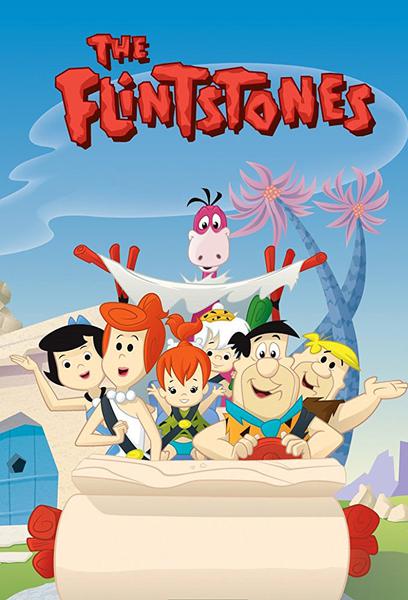 Trend
Worldwide
WW
The Flintstones has a neutral trend. It has grown in demand by 0x in Worldwide in the Last 7 days.
In Genre Performance
Worldwide
WW
The Flintstones ranks at the 0.00th percentile in the genre. This means The Flintstones has higher demand than all other titles in Worldwide
About this title
Storyline
The Flintstones were the modern Stone Age family. Residing in Bedrock, Fred Flintstone worked an unsatisfying quarry job, but returned home to lovely wife Wilma and eventually daughter Pebbles. Fred, a big fan of golf and bowling, also enjoyed bullying neighbor Barney Rubble, while Barney's saucy wife Betty was best friends with Wilma. During the show's run, Barney and Betty would adopt an unnaturally strong son, Bamm-Bamm, who would become friends with little Pebbles. "The Flintstones," heavily inspired by "The Honeymooners," convinced a generation of children that dinosaurs and humans occupied the planet at the same time.
Country: United States
Type: Scripted
Status: Ended
Language: English
Release Date: May 1, 1960
Also Known As: The Flagstones, Porodica Kamenko |  See more »
Parents Guide: Australia (G), Brazil (Livre) |  See more »
Company Credits
Production Co: Hanna-Barbera Productions, Screen Gems Television
Cast
Janet Waldo
as Mrs. Slaghoople/Woman #1/Actress/Doris/Fran/Girl Bug/Hedda Rocker/Jamie the Baby Sitter/Linda/Mildred/Mrs. Sitstone/Mrs. Stitstone/Teenage Pebbles/Woman #2/Woman #3
Nancy Russell
as Bird/Girl #1/Girl #3/Kid
Sam Edwards
as Agent/Mailman/Marv
Frank Nelson
as Clerk/Boulder/Rockbind/Rocky Stone
Rebecca Page
as Pebbles Flintstone
Walker Edmiston
as J. Montague Gypsum
The Beau Brummels
as Themselves
Henry Corden
as Attendant/Barker/Baron Von Rickenrock/Ben Cartrock/Betting Office Man/Big Ed/Big Sparkle/Charlie/Clerk/Columbus/Crusher/Dick/Digger/Doctor/E.B./First Buzzard/First Villain/Gildenstone/Guard/Guest #1/Gus/Half Man/Herculo/Holdup Man/Ingomar/Knight/Maitre d'/Manny/Monte/Monte, Shale, Manny, Doctor/Mr. Loudrock/Muscels/Rockeye/Saturday/Shale/Sheriff/Stony/Stoolie Pigeon/The Mangler/Turtle/Zack
Nancy Wible
as Gwen/Wednesday
Dick Beals
as Elf #1/Kids/The Scouts
Bern Bennett
as Self - Announcer
Alan Reed
as Fred Flintstone/J.L. Gothrocks/Professor Von Messerschmidt/The Prowler
June Foray
as Bank Customer/Betty Rubble/Dinosaur #2/Grandma Dynamite/Granny/Ma/Monkey/Nurse #1/Nurse #2/Peaches/Secretary
Bernard Fox
as Eppy Brianstone
Leo DeLyon
as Big Louie/Charles/John/Lodge Member/Lucky/Man #1
Herschel Bernardi
as Agent/Detective/Doctor #1/Silky
Jean Vander Pyl
as Wilma Flintstone/Pebbles Flintstone/Nurse/Assistant/Cashier/Clerk/Creepela/Dancer/Desk Nurse/Edie/Esther/Fairy Godmother/Girl/Girl #3/Greta Gravel/Harem Girls/Kitty/Lady Customer/Madame Yes/Maid/Miss Big/Mother/Mrs Vanderock/Mrs. Gabbystone/Mrs. Mortimer Mortar/Mrs. Quartzstone/Paperboy/Pebbles Flintstonee/Wilma Flagstone/Wilma Flintston/Zaza
Don Messick
as Bamm-Bamm Rubble/Hoppy/Arnold/Kid/TV Announcer/Voices/1st Photographer/Alvin/Announcer/Bamm-Bamm/Bank Teller/Barking/Bellhop/Bill/Bird/Boo-Boo/Boy/Bronto/Cat/Catcher/Charney/Co-Pilot/Commentator at Bowling Game/Cop/Diner/Doctor/Doorman/Dr. Boulder Dome/Driver/Elephant/Elf #2/Emcee/Fan #1/Guy #2/Harvey/Hot Dog Vendor/Judge/Junior/Master/Mr. Brickley/Mr. Goose Pimple/Mr. Rockroll/News Reader/Oscar/Photographer/Professor/Rabbit/Reporter/Robby/Robot Fred/Rockarabian Men/Rockwell/Rooster/Sam/Senior/Sherman/Skinny/Stoneface/Stoneheart/Telegram Delivery Boy/Traffic Reporter/Turtle/Ump/Wilbur Terwilligerock
Michael Rye
as 1st Guy/2nd Guy/Charlie/Police Announcer
Danny Hutton
as Guitarist on TV
John Stephenson
as Mr. Slate/Announcer/Charlie/Guy #1/Mailman/Cop/Joe Rockhead/Sarge/Butler/Doctor/Guy #2/Sam/Attendant/Doc/Driver/Grand Poobah/Joe/Man #1/Man #3/Mr. Rockhead/Sergeant/TV Announcer/1st Man/2nd Doctor/Actor #1/Actor #3/Agency Man/Agent/Al/Andre/Annoucer/Announce/Arnold's Father/Arthur/Astronomer/B.J./Barker/Bird/Boss/Boss Rockhead/Buffalo/C.W. Crater/Captain/Card Player #1/Casey/Catcher/Chairman/Cheers/Chef/Chief of Police/Clown/Coach/Cop #1/Cop #3/Cowboy/Director/Dr. Ben Cavity/Dr. Firma/Editor/Egg/Emcee/Emery/F.M./Fan #2/Fingers/Fireman/Fish/Flagman/Foreman/Frank/General/German Doctor/Goldrock/Governor/Guy/Guy #3/Hailstone/Hammerslag/Harlie/Harvey Millrocks/Hat Bird/Hot Dog Vendor/Indian/Intern/J.J. Granite/Jeweler/Kid/Kid #2/King/Larry Lava/Mac/Mailman #2/Maitre d'/Man #2/Mediator/Mike/Minister #3/Mr. Bourter/Mr. John Sludge/Mr. Vanderock/Narrator/Neighbor/Nero/News Reader/O'Shale/Old Man/Pelican/Perry Gunite/Photographer #3/Pierre/Policeman/Porcupine/Principal/Professor/Radio Announcer/Reporter #2/Ringmaster/Rock Quarry/Rockbound/Rockwell/Rocky/Sandford/Scat/Scoutmaster/Shystone/Spike/Sponsor/Stan/Stonehead/Stony/Tiberius/Ticket Taker/Turtle/Umpire/Wig Man/Wrathrock
Gerry Johnson
as Betty Rubble/Additional Voices/Cuckoo/Granny/Lady in Ticket Office/Little Girl/Mermaid/Miss Slag/Store Clerk/Thelma
Howard Morris
as Bird/Announcer/Monkey/Al/Alligator/Bird #1/Boy/Cat/Cop/Percy/Pilot/Slab/TV Announcer/Turtle/Weirdly Gruesome/'Uncle'/1st Dinosaur/Actor/Attendant/Baggage Monkey/Bird in Tree/BirdGeneral/Black Lamb/Bobby/Boy #1/Boy #3/Brick/Buffalo #3/Card Player #2/Charles/Chimp/Chisel Bird/Clam/Clerk/Coach/Cop #1/Customer/Customs Man/Detective #2/Doc/Doctor/Dr. Corset/Dr. Pilldown/Dragon/Eddie/Elephant/Elmo/Emcee/Filbert/Flower/Guard/Guy in Crowd/Henry/Herman/Horn Bird/Horse/Hotrock/Jethro Hatrock/Jimmy/Joe/Kid/Kid #2/Knitting Kneedle/Letter Opening Bird/Lucy/Mammoth/Man #1/Man #3/Man #4/Manager/Member #2/Member #4/Monkey #2/Mop/Mr. Rockhard/Official/Ollie/Oyster/Pa/Parrot/Peter/Porcupine/Possum/Proprietor/Quartz/Reggie/Reporter/Rockhead/Rockoff/Rodney Whetstone/Sam/Scotsman/Sergeant/Slag/Soldier #1/Spider/Tall Detective/Ted Stonevan/Tex Bricker/The Kissing Burglar/Ticket Taker/Tortoise/Traffic Cop/Traffic Cop #2/Treasurer/Turtle #2/Turtle Butler/Waiter
Paul Frees
as TV Announcer/Mr. Bedrock/Mr. Granite/Mr. Rockenschpeel
Mel Blanc
as Barney Rubble/Dino/Judge/Desk Clerk/Parrot/Airmail Bird/Bank Manager/Bartender/Bat/Bellboy/Billy the Kidder/Cabbie/Cashier/Coffe Shop Owner/Colonel/Cuckoo Clock/Doctor/Dodo Bird/Dorrman/Dr. Sinister/Drill Sergeant/Foreman/Fred's Boss/G.W./Garbage Man/Guy/Guy #2/Hillbilly/Leo Ferocious/Man #2/Monkey/Mop Bird/Mr. Hashimoto/Mr. Macyrock/Mr. Rockenheimer/Mr. Slabsides/Plumber/Rock Quartz/Shelly/Sonny/Stoneyfeller/Sven/Turtle
Paula Winslowe
as 3rd Nurse/Dame/Emmy/Greta/Miss Shadrock/Mrs. Slate/Saleslady
Jerry Mann
as Announcer/Voices/Bilko Sarge/Boss/Boy #2/Butch/Cashier/Cop/Dino Snorkasaurus/Director/Ed/Guy #2/Hot Lips Hannigan/Man #1/Mesmo/Producer/Roberto Rocketing/Usher
Tony Curtis
as Stony Curtis
Harvey Korman
as The Great Gazoo/Cop/Don/Maitre d'/Mr. Safestone/Other Voices/Rockarabian Men/Stonefinger
Duke Mitchell
as Fred Flintstone
Daws Butler
as Barney Rubble/Elephant/Voices/1st Detective/1st Man/1st Traffic Cop/Adult Rooster/Agent/B.L./Baby Rooster/Baffles/Bailiff/Bill/Bus Driver/Clerk/Cop/Defense Attorney/Detective Shale/Ed Sullystone/Fireman/Fred Flagstone/Harry/Hen/Lester/Mail Clerk/Mr. Goldbrick/Mr. Mortar/Photographer/Pterodactyl/Sandy/Sergeant/Sully/Taxi Driver/Yogi Bear
James Darren
as Jimmy Darrock
Jerry Hausner
as Clyde/Guy #1/Guy #3/Owner
B.J. Baker
as Wilma Flintstone (singing voice)
Ann-Margret
as Ann-Margrock
Elizabeth Montgomery
as Samantha Stephens
Sandra Gould
as Bruce/Dagmar/Daisy/Kid/Mrs. Gypsum
Bill Thompson
as Mister Slate
Verna Felton
as Pearl Slaghoople
Hal Smith
as Announcer/Dinosaur/Guy #2/Bird #2/Boy/Cat/Charlie/Cop/Cop #2/Kid/Rocky/Tex/A.A. Carborundum/Adobe Dick/Ambassador/Announcer #1/Attendant/Bailiff/Baseball Fan/Boxx/Bronk/Buffalo #2/Buffalo #4/Butcher/Captain Blah/Carmen/Chet/Chief/Chimp #2/Clerk/Colonel/Cow/Creepers/Dan/Doris/Driver/Emcee/Father/Fiendish/Fireman/General/Giggles/Guard/Gummo/Guy #3/Harvey/Head #2/Holdup Man/Horace/Irving Pinecone/Joe Rockhead/Lawn Mower/Man #3/Manager/Member/Mr. Berger/Mr. Hardrock/Mushrocks/Neighbor/Orderly/Orville/P.A. Announcer/Pa/Patron/Peddler/Pelican/Phonograph Bird/Photographer #2/Pilot/Poodle/Radio Announcer/Red/Referee/Rock Roll/Rocket #1/Rocky Genial/Rover/Santa Claus/Scout/Seller/Sergeant/Shelly/Soda Jerk/Sonny/Sportscaster/Teammate/Tumbleweed/Uncle Tex/Voice #2/Voices/Water Buffalo #1/Will
Mike Road
as Chauffeur/Go-Go Ravine/Guy #2/Trainer
Elliot Field
as Alvin Brickrock/Bear/Mailman/Manager/Mortar/TV Announcer/Thug #2/Thug #3
Willard Waterman
as Gus Gravel
Allan Melvin
as Cop/Quartz/Sergeant/1st Buffalo/Bartender/Bird/Bony Hurdle/Boudler/Bugsy/Car 7 Policeman/Cat/Doc/Doorman/Elephant/Head #1/Hoss Cartrock/Jane/Len Frankenstone/Mailman/Mr. Nate Slate/Owner/Pig/Prospector/Rockarabian Men/Sheriff Craig/Sleuth/Sportscaster/Stony/Superstone/Thin Man/Thug #1/Tom
Bob Hopkins
as Charlie/Gary/Gary Granite/Sandstone
Pattie Chapman
as Kid/Nurse
Dick York
as Darrin Stephens
Doug Young
as Cop/Grand Poobah/Clerk/Announcer/Beaver/Bird/Bird #1/Joe/Man #1/Man #2/1st Reporter/Airmail Bird/Alex/Ape #1/Auto Horn/Barker/Buffalo #2/Bunkly/Charlie/Chester/Chimp #1/Chip Marble/Chopping Bird/Clock Bird/Construction Foreman/Control Tower/Cop #1/Crab/Dispatcher/Doc/Doorman/Dr. Zero/Dracuslab/Duck/Egbert/Egg Monkey/Elephant/Elevator Monkey/Father/Fight Announcer/Fish/Fly #2/Grand Poobah, Elf, Gravel, Jack/Gravel/Guard/Guy/Guy #1/Guy #2/Guy #3/Guy #4/Hippo/Horn Bird/Ingmar/Jack/Jay Bondrock/Jerry/Laundry Man/Linko/Lionosaurus #1/Mauler/Minister/Mop Bird/Mowersaurus/Muscles/Musician/Officer O'Rockly/Percy/Photographer/Police Chief Rockschnozzle/Pterodactyl/Rocco/Sailor/Sergeant/Squire/Strong Guy/TV Announcer/TV Car Salesman/Tortoise
Bea Benaderet
as Betty Rubble/Nurse/Girl #2/Switch Board Operator/Agatha Agate/Alice Secretary/Bird/Brigette/Cookie/Dancer/Dressmaker/Employment Agency Lady/Girl #1/Girls in Beauty Contest/Gravella/Hester/Ladies in Office/Lady/Lady in Office/Lady on Phone/Lady with Baby Pram/Marylou Jim/Miss Wealthstone/Mrs. Carborundum/Mrs. Rose Sweetslam/Mrs. Slag/Ms. Boneville/Ms. Cobblehop/Ms. La Rock/Ms. Pitchblend/Octopuss/Old Lady/Operating Room Nurse/Rita/Sales Lady/Sally Secretary/Secretary/Waitress
Ricky Page
as Bamm-Bamm Rubble
Seasons & Episodes
Season 1
1960 | 28 Episodes
Season 2
1961 | 32 Episodes
Season 3
1962 | 28 Episodes
Season 4
1963 | 26 Episodes
Season 5
1964 | 26 Episodes
Season 6
1965 | 26 Episodes
Awards
Primetime Emmy Awards 1961
Nominee
Primetime Emmy Awards
Outstanding Program Achievement in the Field of Humor
Online Film & Television Association 2006
Winner
Online Film & Television Association
Television Programs