Demand Insights
> Last 7 days
Demand Rank
Worldwide
WW
#
October 24, 2021
WW
Daily Demand (Last 7 days)
Travelability
Global Travelability indicates how well a title performs internationally relative to its home market
Sword Art Online's
home country is:

Japan
Demand Score
Worldwide
WW
Average Demand for Sword Art Online is 0.0 times the demand for the average show in Worldwide in the Last 7 days.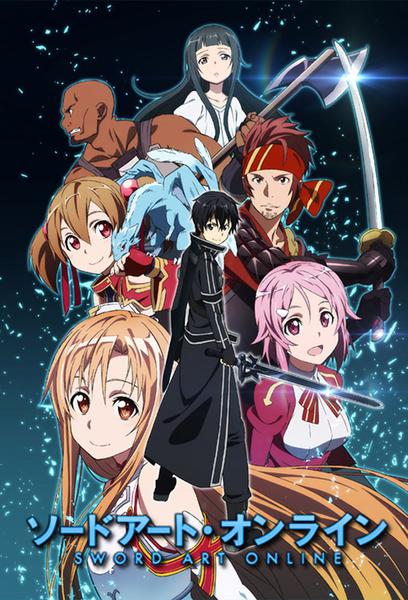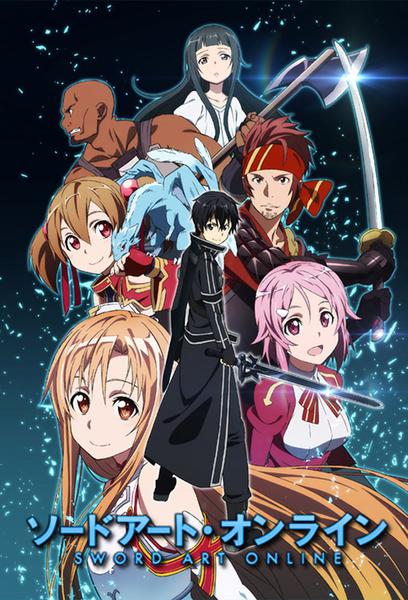 Trend
Worldwide
WW
Sword Art Online has a neutral trend. It has grown in demand by 0x in Worldwide in the Last 7 days.
In Genre Performance
Worldwide
WW
Sword Art Online ranks at the 0.00th percentile in the genre. This means Sword Art Online has higher demand than all other titles in Worldwide
About this title
Storyline
This anime series features a virtual reality massively multiplayer online role-playing game, which shares its name with the show's title (abbreviated SAO), that is released in 2022. The game allows people to control their in-game characters with their minds when using a Nerve Gear helmet. One day, upon logging into SAO, the players discover they cannot log out and learn from the game's creator that they must defeat the final boss. If a player's avatar dies in the game, though, their body also dies in the real world. One player, Kirito, sets out to beat the game on his own, progressing through the game over two years, during which time he befriends a female player, Asuna, with whom he falls in love. The duo eventually confronts the in-game avatar of SAO's creator, hoping to free themselves and other players from the game. Over time, Kirito realizes that the situation is a conspiracy that runs deeper than just SAO and has penetrated other games.
Country: Japan
Type: Scripted
Status: Ended
Language: Japanese
Release Date: July 7, 2012
Also Known As: Sao, SAO |  See more »
Parents Guide: Australia (M, MA15+), Brazil (14, 16) |  See more »
Plot Keywords
friendship
artificial intelligence
virtual reality
magic
Company Credits
Production Co: A-1 Pictures, ASCII Mediaworks |  See more »
Cast
Hiroki Touchi
as Vixur ul Shasta
Ryota Iwasaki
as Reinforcements
Toshiki Iwasawa
as Cheering Onlooker/Player
Cassandra Lee Morris
as Leafa/Suguha Kirigaya/Pina
Ayahi Takagaki
as Lisbeth/Rika Shinozaki
Mitsuaki Kanuka
as Hagashi
Takanori Hoshino
as Sigurosig
Lizzie Freeman
as Cardinal
Wataru Takagi
as Chudelkin
Mitsutoshi Shundo
as Thief
Masako Shirakawa
as Sachie Oosawa
Ikuto Kanemasa
as Agent/Mage/Player/Scout
Marc Diraison
as Akihiko Kayaba
Asami Maki
as High-School Girl
Yûsuke Numata
as Yanai/Slug
Aya Endô
as Midori Kirigaya
Mitsuaki Madono
as Kagemune
Vic Mignogna
as Onlooker/Salamander/Slug Scientist #2
Suzie Yeung
as Li Wang/Mei Mei Xiang
Kiyomitsu Mizuuchi
as Rengil
Momo Asakura
as High-School Girl
David W. Collins
as Akihiko Kayaba
Yukitoshi Kikuchi
as Player
Atsushi Tamaru
as Talken/Player
Natsuki Hanae
as Kyouji Shinkawa/Spiegel
Sayaka Kobayashi
as Akiyo Sada
Robbie Daymond
as Kurahashi/Player
Amanda Céline Miller
as Yulier
Akira Ishida
as Gabriel Miller/Vecta/Subtilizer/Vector
Jeff Manning
as NPC Gunman
Johnny Yong Bosch
as Shinkawa Kyouji
Nobunaga Shimazaki
as Eugeo
Patrick Seitz
as Egil/Agil
Daisuke Motohashi
as Salamander
Jalen K. Cassell
as Gnome Scout/Gasfut/Lieutenant Nakanishi
Daigo Kaneko
as Cheering Onlooker/Player/Salamander
Shinya Takahashi
as Player/Salamander/JSDF Officer/Agent/Attacker/Cafe Guest/Capture Group/Gabriel's Father/Hiraki/Male Employee/Player with Eyepatch/Salamander Swordsman/Thief
Kenji Nojima
as Takeru Higa
Hiroki Gotô
as Player/Kubiri
Armen Taylor
as Deusolbert Synthesis Seven/Ugachi
Tsubasa Yonaga
as Sasamaru
Sho Karino
as Player/Thief
Toshiyuki Toyonaga
as Keita
Kosuke Okamoto
as Player/Sylph Soldier
Mao Ichimichi
as High-School Girl/Elevating Operator/Girl
Marin M. Miller
as Recon/Shinichi Nagata
Michael Schwalbe
as Goblin/Hobgoblin/Troll/Addtl Voices/Goblins
Caitlin Glass
as Midori Kirigaya
Takehiro Hasu
as Big Player/Garitta/Player
Takeaki Masuyama
as Eldrie
Kumiko Nakane
as Sister Azariya/Receptionist
Arisa Kiyoto
as Computer Voice
Ayako Kawasumi
as Natsuki Aki
Greg Chun
as Gabriel/Subtilizer
Ryouta Suzuki
as Renly's friend
Tsuguo Mogami
as Avatar Buyer/Game Analyzer/Morikka
Hironobu Hatakeyama
as Salamander
Xander Mobus
as Vassago/Vassago Casals
Hikaru Tsuchizaki
as American Player
Rie Kugimiya
as Young Gabriel
Julie Ann Taylor
as Natsuki Aki/Skulð
Grant George
as Tamotsu Shigemura/XeXeeD
Kazunari Tanaka
as Jiitakusu
Tadanori Date
as Salamander
Junya Enoki
as Lilpilin/Reinforcements
Kimberly Woods
as Tiese Shtolienen/Stica
Tsuyoshi Koyama
as Vassago Casals/Laughing Coffin Member
Danielle McRae
as Onlooker
Jennifer Losi
as Rinko Kojiro
Kazuki Narumi
as High-School Boy
Kei Minegishi
as American Player
Haruka Tomatsu
as Asuna/Asuna Yuuki
Daichi Hayashi
as Chuck/Player
Kanehira Yamamoto
as Gasupht Zuberg/Capture Group/Game Analyzer/Uemaru
Michelle Ruff
as Sinon/Shino Asada/Sada
Yasunori Matsumoto
as Hans
Kyle Hebert
as Kains/Godfrey
Aoi Yûki
as Yuuki/Yuuki Konno
Alejandro Saab
as Atsushi Kanamoto/Johnny Black
Masaya Takatsuka
as Stone Statue
Megumi Hayashibara
as Kyouko Yuuki
Ryô Sugisaki
as Golgorosso
Koichi Soma
as Player/Player in Uniform
Sanae Kobayashi
as Rinko Kojiro
Colleen O'Shaughnessey
as Verdandi
Sayaka Senbongi
as Lipia Zancale/High-School Girl
Shiori Izawa
as Pina/Player/Argo
Todd Haberkorn
as Nobuyuki Sugou/Oberon
David Goldstein
as Additional Voices
Reina Kondou
as Ronye/Laurannei
Nobuhiko Okamoto
as Vassago (15 years old)
Ryôta Ôsaka
as Atsushi Kanamoto/Johnny Black/Laughing Coffin Member
Edward Bosco
as Onlooker/Slug Scientist #1
Sarah Anne Williams
as Lisbeth
Takahiro Mizushima
as Thinker
Jun'ichi Suwabe
as Bercouli
Jon Allen
as Critter/Fu Za
Ben Pronsky
as Additional Voices
Kaiji Tang
as Schmidt/Schmitt
Hiroaki Hirata
as Klein/Ryotaro Tsuboi
Shunsuke Sakuya
as Minetaka Kirigaya
Kôichi Yamadera
as Akihiko Kayaba/Kayaba Akihiko
Robert Waterman
as American Player
Sôichirô Hoshi
as Death Gun
Ayana Taketatsu
as Leafa/Suguha Kirigaya
Cristina Valenzuela
as Alicia/Alicia Ru/Alicia Rue
Haruki Ishiya
as Jink/Cait Sith/Player
Dorah Fine
as Additional Voices
Chris Hackney
as Laughing Coffin Member
Satomi Akesaka
as MMO Stream Presenter/Moderator
Ayaka Kyo
as Electronic Voice
Joshua Tomar
as Eugene/Kobatz
Daichi Endo
as Furgr/Stone Statue
Maaya Sakamoto
as Administrator/Quinella
Akari Kitô
as High-School Girl
Tom Bauer
as Additional Voices
Mirei Kumagai
as Deusolbert's Wife
Kirk Thornton
as Klein/Shack
Akiko Hiramatsu
as Azurika
Takahiro Shimada
as Player
Kenta Sasa
as Barbossa/Attacker
Kunihiro Maeda
as Salamander
Takagi Tatsuya
as Onlooker
Yûko Hara
as High-School Girl
Hidenobu Kiuchi
as Kurahashi
Mick Lauer
as Dampa/Golgorosso/Gabriel's Dad
Nozomi Yamamoto
as Yolko/Announcer
Kellen Goff
as Brigg/Kosogi/Kubiri/Rengil/Bully/Goblin
Sakura Tange
as Cardinal/Lyceris
Sôta Arai
as Kakouton/Knights of the Blood Member
Kevin Connolly
as Heathcliff
Cherami Leigh
as Asuna/Asuna Yuuki
Keith Silverstein
as Shouzou Yuuki
Rie Suegara
as Receptionist/TV Announcer
Alan Lee
as Moonphase/Wol-Saeng
Risae Matsuda
as Shop NPC Robot
Derek Stephen Prince
as Kibaou
Toshiyuki Morikawa
as Seijirou Kikuoka/Chrysheight
Rina Hidaka
as Silica/Keiko Ayano
Eiichiro Tokumoto
as Army Soldier
Takahiro Sumi
as Lieutenant Nakanishi
Ben Diskin
as Death Gun/Ginro/Player in uniform
Yoshitsugu Matsuoka
as Kirito/Kazuto Kirigaya
Kôta Ôshita
as Onlooker/Player/Thief
Hiroomi Tamaru
as Player/Army Soldier/Fuurin Kazan Member/Restaurant Customer/Swordsman
Yoshihisa Kawahara
as Middle-aged Man
Deneen Melody
as Ronie Arabel/Laurannei Arabel
Hikaru Hanada
as Deusolbert/Deusolbert Synthesis Seven
Emiri Iwai
as Mei Mei Xiang
Takahiro Miwa
as High-School Boy/Mage
Kaori Ishihara
as Tiese/Stica
Kazuya Yamaguchi
as Reinforcements
Ken'ichirô Matsuda
as Behemoth
Megumi Toyoguchi
as Rosaria
Kosuke Takaguchi
as Ugachi
Aleks Le
as Additional Voices
Max Mittelman
as Jun/Additional Voices
Miyuki Sawashiro
as Sinon/Shino Asada
Ray Chase
as Salamander/Various
Brian Beacock
as Takeru Higa
Miyabi Hasegawa
as Mizue Oosawa
Matthew Mercer
as Seijiro Kikuoka/Seijirou Kikuoka/Grimlock
Makoto Takahashi
as Reinforcements
Tokuyoshi Kawashima
as Caynz
Hirosumi Higuchi
as Squad Member
Maureen Price
as Administrator/Quinella
Skyler Davenport
as Frenica
Kazuhiro Yamaji
as Shouzou Yuuki
Fumiya Tanaka
as American Player
Tomohiro Ômachi
as Hoveren
Naoto Kobayashi
as Salamander/Capture Group/Knights of the Blood Member/Mage/Restaurant Customer/Scout/Swordsman
Takashi Ôhara
as Laughing Coffin
Mitsuru Ogata
as Japanese Language Teacher
Takatsugu Awazu
as Reinforcements/Thief
Arisa Nishiguchi
as Moderator
Kouji Takahashi
as Army Soldier/Cait Sith/Fuurin Kazan Member/Onlooker/Player/Restaurant Customer/Salamander/Swordsman
Erik Scott Kimerer
as Ducker
Hironori Kondo
as Army Soldier/Knights of the Blood Member/Player
Takehito Koyasu
as Oberon/Nobuyuki Sugou
Bryce Papenbrook
as Kirito
Yû Shimamura
as Siune/An Si-eun
Christine Marie Cabanos
as Silica
Nobuyuki Kobushi
as Tecchi
Joe Hernandez
as Hgashi/Shibori
Hitomi Nabatame
as Fanatio
Seasons & Episodes
Season 1
2012 | 25 Episodes
Season 2
2014 | 24 Episodes
Awards
Behind the Voice Actors Awards 2016
Nominee
Behind the Voice Actors Awards
Best Female Lead Vocal Performance in an Anime Television Series/OVA