Demand Insights
> Last 7 days
Demand Rank
Worldwide
WW
#
October 24, 2021
WW
Daily Demand (Last 7 days)
Travelability
Global Travelability indicates how well a title performs internationally relative to its home market
South Park's
home country is:

United States
Demand Score
Worldwide
WW
Average Demand for South Park is 0.0 times the demand for the average show in Worldwide in the Last 7 days.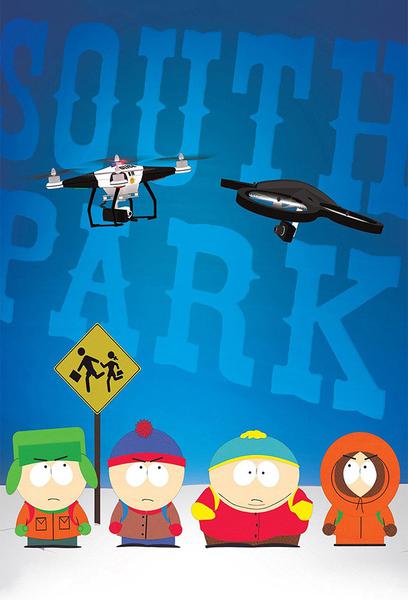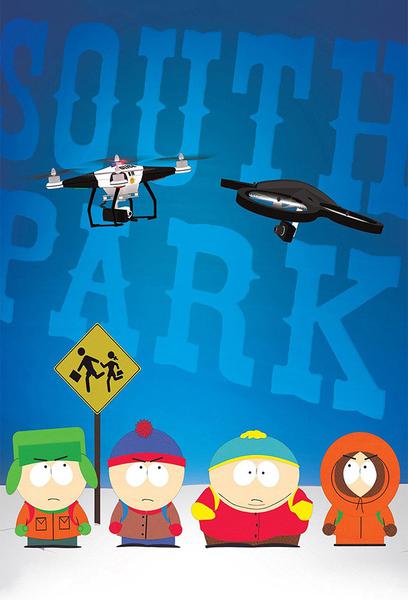 Trend
Worldwide
WW
South Park has a neutral trend. It has grown in demand by 0x in Worldwide in the Last 7 days.
In Genre Performance
Worldwide
WW
South Park ranks at the 0.00th percentile in the genre. This means South Park has higher demand than all other titles in Worldwide
About this title
Storyline
The curious, adventure-seeking, fourth grade group of 10 year old boys, Stan, Kyle, Cartman, and Kenny, all join in in buffoonish adventures that sometimes evolve nothing. Sometimes something that was simple at the start, turns out to get out of control. Everything is odd in the small mountain town, South Park, and the boys always find something to do with it.
Plot Keywords
adult humor
colorado
satire
parody
Company Credits
Production Co: Comedy Central
Cast
Thomas M. Vogt
as The Frizzie
Kimberly Brooks
as Classi/Mrs. Nelson
Ryan Anderson Lopez
as Actor
Jennifer Aniston
as Mrs. Stevens (Choir Teacher)
Sebastian Yu
as Ike Broflovski/Kindergarten Goth/Martin
Kristen Anderson
as Caller 1/Caller 3/Marcia Tubbs/Mrs. Appleby/Vivian
Sergio Sáez
as Stan Marsh (Spanish Dubbing)
Michael Bennett
as Charles Biggens
Nicholas Azarian
as Emo Book Cover Model
Lord Kayson
as Black Panther
Mickey Ramos
as Tammy Warner
Andrew Kemler
as New York Kid
Saki Miata
as Woman in Live Action Commercial
Aoife Hayes
as Kindergartener
Eliza Schneider
as Liane Cartman/Sharon Marsh/Principal Victoria/Mayor McDaniels/Wendy Testaburger/Carol McCormick/Mrs. Crabtree/Shelly Marsh/Woman in Crowd/Additional Voices/Elderly Woman/Mrs. Tweak/Nurse/Nurse #1/Receptionist/Stephen's Wife/Susan/Young Girl/1800's Woman #2/Airport Announcer/Alice/Audience Admission Woman/Audience Member #1/Audience Member #2/Audience Member #3/Audience Member #6/Audience Member #7/Billy's Mother/Canadian Actress/Cathy/Chief's Wife/Christine Jonas/Cocktail Waitress/Coffee Waitress/Crying Woman/Customer/Damla Jones/Detective Richardson/Elaine/Estella/Esther/Fan/Fat Girl #1/Female Pharmacist/Female Pilot/Francis Velman/Gillian/Girl/Girl #1/Girl #2/Girl at Zoo/Girl with Chef/Gloria Allred/Groupie #1/Groupie #2/Heather/Helen/Hospital Receptionist/Interviewee/Interviewee #1/Interviewee #2/Jada Pinkett Smith/Jane's Mother/Japanese Weathergirl/Jenny Harrison/Joanie Cunningham/Larry's Wife/Lead 6th Grader/Linda Cotner/Lisa Smith/Lora Jones/Lucy Harris/Madonna/Marcy/Martha/Mercedes/Miss Adelton/Miss Anders/Miss Information/Miss. Streebel/Mother #1/Mother at Zoo/Mother in Crowd/Mrs. Black/Mrs. Garrison/Mrs. Garson/Mrs. Harrison/Mrs. Stevens/Mrs. Tenorman/Mrs. Testaburger/Mrs. Tweek/Mrs. Williams/Ms. Peterson/Nurse #2/Old Woman/Oprah Winfrey/Other Nurse/Policewoman/Porsche/Pregnant Woman #1/Pregnant Woman #2/Questioning Woman/Quintuplets/Rebecca/Recorder Concert Organiser/Robbie's Mother/Robbie's Owner/Rosie O'Donnell/Sarah Valmer/Shopper #2/Stan's Love Interest/Stephen's Girlfriend/Streebel's Daughter #1/Streebel's Daughter #2/Swearing Woman #1/Swearing Woman #2/Ugly Girl/Vanessa/Waitress/Woman #2/Woman in Bar/Woman in Bathroom/Woman in Crowd #1/Woman in Crowd #2/Woman in Crowd #3/Woman in Street #1
Martin L. Washington Jr.
as Black Panther
Kellen Michael
as Real-life Eric
Robert Amstler
as Arnold Schwarzenegger
Jonathan Davis
as Jonathan Davis
Natasha Henstridge
as Ms. Ellen
Julien Zeitouni
as French Captain
Paula Holmberg
as Girl/Girls/Lesbians
Franchesca Clifford
as Ike Broflovski
Betty Boogie Parker
as Ike Broflovski/PC Babies/Hannah Williams/Priest call whistler
Giancarlo Ganziano
as New York Kid
Sullivan Braun
as Real-Life Kyle
Debi Derryberry
as Miss Information
Eli Harris
as Ike Broflovski
George Brandon
as Uncle Corey
Kiara Lisette Gamboa
as Melissa
Kate Pazakis
as Broadway Actors
Laylo Incognegro
as Nicole/Nichole/Nichole Daniels
Robert Lopez
as Audience member
Mona Marshall
as Sheila Broflovski/Linda Stotch/Additional voices/Various Characters/Hillary Clinton/Red/Various/Various characters/Additional Voices/Henrietta Biggle/Waitress/Background Vocals/Elderly Woman/Hilary Clinton/Interviewee #2/Lois Griffin/Millie/Mrs. Biggle/Mrs. Miller/Nurse/Woman in Street #3/1800's Woman #1/Allyson/Aquarium Woman #2/Award Host/Bart Simpson/Beauty Pagent Announcer/Bible Saleswoman/Blonde Girl/Cal/Cheerleader #1/Child Services Woman/Christina Naylon/Computer Store Clerk/Crowd Vocals/Danica Patrick/Detective/Elderly Women/Excited Man/Fan/Female News Reader/Ferrari/Foxy the Fox/Freddy's Wife/Gale/German Leader/Girl/Girl #2/Girl with Tourette's #1/Government Official/Grandma Marsh/Harriet Biggle/Historical Actress #2/Hybrid Driver #2/Irene/Italian Woman/Jenny Simon/Jew #5/Joline/Judge/Katy/Kelly/Laboratory Receptionist/Laura Tucker/Lesbian #1/Lesbian #4/Lesbian #5/Lesley Smith/Liane Cartman/Lindsay/Martha Donovan/Miss Clarage/Miss Information/Miss Travis/Mom/Monita/Mother #1/Mother #2/Mother #3/Mr. Foley's Daughter/Mrs. Black/Mrs. Blanchik/Mrs. Donovan/Mrs. Farnickle/Mrs. Foley/Mrs. Gueermo/Mrs. Landis/Mrs. Stevens/Mrs. Swanson/Mrs. Tucker/Museum Tour Guide/Nanny Stella/Nichole's Mom/Nun/Nut Gobbler/Old Woman/PETA Members/Paris Hilton/Passerby #4/Patty's Girlfriend/Paula Deen/Pentagon Receptionist/Prostitute/Psychic #1/Rachael/Receptionist/Record Label Woman/SNN News Reader/Scientist #1/Scientist #3/Screaming Mother/Senator #2/Shake Weight Commercial Woman #1/Shauna/Sia/Special Olympics Volunteer/Steven's Wife/Supreme Court Judge #5/Theresa/Tracy/U.A.L. #3/Woman #1/Woman #2/Woman 2/Woman at Meeting #1/Woman in Audience/Woman in Bar/Woman in Court/Woman in Crowd/Woman in Crowd #1/Woman in Fitness Room/Woman in Restaurant #1/Woman in Street #1/Woman on Regis/Woman with Note/Wonder Woman
Cleopatra Stone
as Crystal
Mayank Bhatter
as Taylor Swifting Guy
Ozzy Osbourne
as Ozzy Osbourne
Peter Serafinowicz
as Darth Chef/Match Commentator
Rowan Smyth
as Real-life Butters
Jack Shih
as Ike Broflovski
John 'Nancy' Hansen
as Mr. Slave/Anthony Webster/Closing Credits Singer/John Travolta/MLKKK/Trucker
Ben Hull
as Black Vamp/Filmore
April Stewart
as Sharon Marsh/Liane Cartman/Wendy Testaburger/Principal Victoria/Mayor McDaniels/Shelly Marsh/Additional voices/Various Characters/Rebecca/Carol McCormick/Nurse/Receptionist/Shelley Marsh/Mrs. Donovan/Mrs. McCormick/Mrs. Testaburger/Mrs. Valmer/Various characters/Additional Voices/Annie/Carol/Cinderella/Deery the Deer/Elderly Woman/Emily/Girl/Jenny/Jessie/Lola/Nancy/Nurse #1/School Nurse/Teacher/The Tooth Fairy/Waitress/Woman in Crowd/A.L.F. Leader/Air Hostess/Airport Employee/Airport Ticket Woman/Annie Bartlett/Annie Faulk/Apple Victim/Aquarium Woman #1/Aquarium Woman #3/Aunt Nelly/Ballmer's Secretary/Becky/Ben's Girlfriend/Bertha/Beth/Betsy Macintosh/Bloodrayne/Brandy's Mother/Camp Leader #2/Canadian #9/Cinema Patron #2/Cinema Patron #4/Clerk 2/Clinton Rally Organiser/Computer Voice/Denver Mother/Doctor Lindsay/Dora/Driver #2/Electrocuted Woman/Elin Woods/Elise Garrat/Ellen Degeneres/Emo Kids/Farrah Fawcett/FedEx Woman #1/FedEx Woman #2/Female C.I.A. Agent/Female Intelligence Official/Female News Reporter/Female Protestor/Foofa/Fox Receptionist/Fran/French Woman/Ghost/Ghost Hunters Woman/Ginger Girl/Girl #1/Girl Reading Example/Girl Scared of Ginger Girl/Girl in Waiting Room/Girl with Question/Girl with Tourette's #2/Gretchen/Heidi's Mother/Hippie #12/Hippie #3/Historical Actress #1/Homeless Women/Iggy Azalea/Interior Designer/Interviewee #1/Interviewee #2/Jessica's Mother/Jonas Brothers Fans/Judge/Julie/Kelly/Kelly #1/Kelly #2/Kevin's Wife/Kim Kardashian/Lead 6th Grader/Lenor/Lesbian #2/Lesbian #3/Lesbian #6/Lesbian #7/Lesley/Lil' Kim/Linda Black/Lisa/Little Girl/Little Girl in Brown Coat/Lorde Fan/MTV Presenter/Maid/Mandy/Marsha/McCain Supporter #2/Megan/Mexicans/Michael's Mother/Michelle/Michelle Obama/Miley Cyrus/Minority #4/Minory #5/Molly/Mother #2/Mrs Fegan/Mrs. Biggle/Mrs. Black/Mrs. Brown/Mrs. Davis/Mrs. Drordy/Mrs. Hakeem/Mrs. McGullicutty/Mrs. Mellman/Mrs. Trupski/Mrs. Turner/Nathan's Mom/Nelly/News Presenter #2/Nicole/Nicole Kidman/Nishka's Owner/Nurse #2/Nurse Williams/Oprah Winfrey/Organiser #2/PETA Members/Passerby #6/Pat Conners/Patty/Photographer/Photographer #7/Photographer #9/Policewoman/Porcupiney the Porcupine/Porsche/Princess Diana/Purgatory Hostess/Rebecca Thénardier/Reilly/Rescuer #1/Rival Dancer #3/Sally Darson/Sally Struthers/Sarah/Sarah Flannagan/Sarah Palin/Scientologist at Headquarters #1/Selena Gomez/Senator #1/Sensetivity Speaker/Shake Weight Commercial Woman #2/Shauna's Mother/Shopper/Shoppers/Singer/Slutty Girl #1/Snow Shoveling Customer/Strawberry Shortcake/Stripper #2/Stripper #3/Student/Sue Preston/Super Nanny/Supreme Court Judge #4/Surgeon General/Swiper the Fox/Tammy Nelson/Tammy Thompson/Taylor Swift/The Lioness/Thomas' Mother/Ticket Agent/Ticket Saleswoman/Toodee/Travis's Wife/Vagisil Announcer/Vamp Girl/Various/Vince McMahon's Aide/Wall Mart Receptionist/Warcraft Player #2/Wendy Williams/Whale Wars Woman #1/Whale Wars Woman #2/Woman/Woman #1/Woman #3/Woman #4/Woman 1/Woman at Bake Sale/Woman at End #1/Woman at End #2/Woman at End #3/Woman at End #4/Woman at End #5/Woman at End #7/Woman at Line/Woman at Mall/Woman at Meeting #2/Woman in Audience/Woman in Commercial/Woman in Crowd #2/Woman in Line/Woman in Restaurant #2/Woman in Restaurant #3/Woman in Store/Woman in Street/Woman in Street #2/Woman in Waiting Room/Woman in Wheelchair/Woman on Street #1/Woman on Street #2/Woman on Support Line/Woman with Phonecall/Womat at End #6/Woodpeckery the Woodpecker
Brandon Hardesty
as Eric Cartman
Cody Martzke
as Filmore's Friend
Kyle McCulloch
as Richard Dawkins/Amin Hardy/Bono/Excalibur Hotel Employee/Gandalf/Gary/Gary Harrison/George Bush/Gladiator/Homeless Men/Joe Gargery/John Dickinson/Kyle - Butt-Out Member/Russian Terrorist/Steven Loughelander/Stewie Griffin/Tad Wachowski/United Atheist League Members
Shazia
as Woman - Live Action Commercial
Alex Ruiz
as Craig's Dad/Reality/Various/Yelper
Elan Garfias
as Young Kyle Broflovski
Marcus Vaughn
as Mall Manager
Calvin C. Winbush
as Black Panther
Michelle Jones
as Commercial Mom
Tian Wang
as Kenyan Newscaster
Katie Faris
as Women from Jersey
Bill Hader
as Ike Broflovski/Newsman/Alec Baldwin/Farmer #2/Plex/Steve (Customer service )
Ol' Dirty Bastard
as Ol' Dirty Bastard
Havannah Ulrich
as First Grader
Robert Smith
as Robert Smith
Junichi Nishimura
as Hirohito
Zoe Murphy Dion
as Flora/Jenny/Little Blonde Girl/Sally Bens
Jay Leno
as Jay Leno/Kitty
Karri Turner
as Kathie Lee Gifford/Liane Cartman/Mrs. Crabtree/Nurse McSchwartz/Wendy Testaburger
Milan Agnone
as Ike Broflovski/Child/First Grader/Ike Broslofski/Katy/Kindergarteners/Sarah Peterson
Joe Strummer
as Joe Strummer
Dimitri Mendoza
as Ike Broflovski
Myko Olivier
as Peace Sign Memer
Dave Tennant
as Brian Griffin
The Crystal Method
as The Crystal Method
Nicole Jefferson
as Young Eric Cartman
Louis Price
as Cornwallis Hankey
Mary Kay Bergman
as Liane Cartman/Mayor McDaniels/Sheila Broflovski/Sharon Marsh/Mrs. Crabtree/Wendy Testaburger/Principal Victoria/Shelly Marsh/Carol McCormick/Woman in Crowd/Grandma Cartman/Mrs. Tweek/Nurse/Nurse Gollum/Additional Voices/Audience Member #1/Audience Member #2/Audience Member #4/Aunt Flo/Barbra Streisand/Bebe Stevens/Billy's Mother/Bleeding Woman/Casting Assistant/Children/Committee Woman #1/Committee Woman #2/Craig's Mother/Female Onlooker/Film Actress #2/Film Festival Attendee #14/Film Festival Attendee #20/Film Festival Attendee #5/Film Festival Attendee #8/French Woman/Girl/Girl at Mall/Girl's Mother/Heckler #1/Helen/Hippie Woman/Hooked on Monkey Fonics Tape/Jesus & Pals Producer/Judge Julie/Kevin's Mother/Leaving Party Guest #2/Lesley/Line Ride Photographer/Mary/Michelle/Miss Social Worker/Mrs. Cotswolds/Mrs. Kimball/Mrs. McCormickr/Newt/Old Freida/Old Woman/Onlooker/Pet-Owner #1/Pet-Owner #2/Phone Voice/Protester #1/Protester #2/Rebecca Cotswolds/Receptionist/Red Cross Woman/Sally Struthers/Sally Struthers' Assistant/School Board Woman/Screaming Woman/Shari Lewis/Shelia Broflovski/Shelley Marsh/Starving Daughter/Starving Mother/Susan/Suzanne Somers/Swimming Teacher/Teenage Girl #1/Teenage Girl #2/Woman Greeting Garrison/Woman at Train Station/Woman in Audience/Woman in Car/Woman in Mob/Worcestershire Sauce Hotline
Toddy Walters
as Alanis Morissette/Kelly/Mall Hankey's Helper/Nurse Goodly/Pearl the Home Economics Teacher/Phyllis/Pre-Recorded Choir Singer/Singer
B.J. McCrory
as Coyote Brown/Man in Audience #1/Man in Audience #2/Pimp
Spencer Lacey Ganus
as Ike Broflovski
Brock Baker
as Winnie the Pooh
Bruce Howell
as Mr. Wyland/Uncle Murray
Patrick Lander
as Donald T Brown/Duncan Everton
Dian Bachar
as Chris/Announcer/Fake Mr. Hankey
Eli Bildner
as Kyle Broflovski
Danielle Quidilla
as First Grader
Bodhi Dell
as Boy in Bumper Car/Singing Boy
Jason Jerone Powell
as Bloods/Crips
Omaira Coromoto Rivero
as Sharon Marsh (Spanish Dubbing)
Jesse Ulrich
as First Grader
Michael Ann Young
as Sister Hollis/Veronica
Adam Blake
as British News Reporter
Willie Southward
as Black Panther
Abdullahi Prime
as Somalis
Toby Morton
as Ike Broflovski/Mr. Poon/Scott Tenorman
Vernon Chatman
as Towelie/Tiger Woods/C.D.C. Man #5/Dominic Cobb/Ron/Towelie Clone/Vernon - Butt-Out Member
Caitlin Gallogly
as Princess Kenny
Jessica Makinson
as Heidi Turner/Strong Woman/Additional voices/Charlotte/Girl/Henrietta Biggle/Britney Spears/Canadian Woman/Gigi Hadid/Girls/Hot Yoga Chick/Ike Broflovski/Jennifer Lopez/Lexus/Lisa Berger/Mercedes/Mrs. White/Paris Hilton/Vanity
Isaiah Dell
as Hurt Boy/Singing Boy
Jake McDermott
as Filmore/Kindergartner/Quaid
Antonio Delli
as Mr. Garrison/Various (Spanish dubbing)
Rochelle Leffler
as 5th Grader/Young Trent Boyett
Francis Los Feliz
as Jimmy Kimmel
Josh Beren
as Kenny McCormick
Felix Kjellberg
as PewDiePie/Pewdie Pie
Victoria Mason
as Kindergartner/Little Girl
Kobe Ervin
as Distracted Driving Kid/Hipsters
Trey Parker
as Stan Marsh/Eric Cartman/Randy Marsh/Mr. Garrison/Mr. Mackey/Clyde/Jimmy Valmer/Stephen Stotch/Officer Barbrady/News Reporter/TV Announcer/Chris Stotch/Tom the News Reader/Timmy/Dr. Doctor/Narrator/Additional voices/Phillip/Doctor/News Reader/Sgt. Yates/PC Principal/Policeman/Mrs. Garrison/Man in Crowd #1/Skeeter/Man in Crowd #2/Ms. Choksondik/Ned Gerblanski/Singer/Dr. Mephesto/Grandpa Marsh/Clyde Donovan/Man in Crowd/General/Johnson/Mr. Hankey/Policeman #2/Satan/Tom the News Reporter/Policeman #1/Red Goth/Various Characters/Caitlyn Jenner/Man in Audience #1/Mr. Tweek/Sergeant Yates/Tuong Lu Kim/Announcer/Interviewee #2/Man in Crowd #3/Old Man/Santa/Security Guard/Additional Voices/Barack Obama/Bill/Bill Clinton/Dougie/Fosse/Jason/Nathan/News Reporter #2/Photographer/Pilot/Policeman #3/Al Gore/Bartender/Chris/Delivery Man/Guard/Interviewee #3/Judge/Man in Audience/Moses/Mr. Donovan/Mr. Tucker/Mr. Tweak/Ms. Garrison/Ned Gerblansky/News Reporter #1/Roger/Scientist #2/Scott/Tour Guide/Beary the Bear/Beavery the Beaver/Brian/Butler/Cameraman/Cardinal/Commentator/Danish Man/Dildo Baggins/Dildo Shwaggins/Doctor #1/Driver/F.B.I. Agent/F.B.I. Agent #1/God/Hippie #2/Interviewee #1/Jimmy Vulmer/Joseph Smith/Jud Crandall/Lao Tzu/Man in Audience #3/Man in Crowd #4/Mark/Mexican #1/Mickey Mouse/Mike/Mimsy/Mormon #3/Mr. Black/Mr. Stotch/Postman/Priest/Record Executive/Redneck #3/Reporter #2/Rob Reiner/SNN News Reader/Sea Man/Soldier #2/Stephen/Steven Spielberg/Ted/The Lollypop King/The Pope/Therapist/Tom Cruise/Tom Thompson/Waiter/Woman in Crowd/6th Grader #3/Airport Announcer/Airport Employee/Alien/Angry Man #2/Army General/Aslan/Audience Member #2/Audience Member #5/Bill Cosby/Bob/Canadian #2/Canadian #3/Canadian #4/Canadian #6/Canadian #7/Canadian Network President/Captain Hindsight/Cardinal #1/Cardinal #2/Carl/Chad/Chet/Coach Miles/Commercial VOs/Concert Announcer/Cousin Kyle/Cows/DJ/David Letterman/Director/Driver's Wife/E! Announcer/Elderly Man/Farmer/Francis/Freddy Krueger/George Bush/Government Agent #2/Government Official #2/Governor/Grampa Marsh/Guard #2/Hitler/Homeless Man/Interviewee #4/Jay Leno/Jeff Bezos/Jerry/Jesse Jackson/Jimmy Buffet/Josh/Kanye West/Kenny McCormick/Kevin McCormick/Kid #1/Kyle Schwartz/Larry King/MTV Announcer/Mall Cop/Man in Audience #4/Man in Bar/Man in Court #1/Man in Court #3/Man in Crowd #5/Man in Line/Martha Stewart/Martin/Marvin Marsh/Mel Gibson/Mexican #3/Michael Chertoff/Michael Jackson/Michael Jackson's Hologram/Mike Makowski/Morgan Freeman/Mormon #1/Mormon #4/Morrie/Mortician #1/Mr. Mouse/Muhammad/Nerd #1/Old Woman/Peter Griffin/Pharmacist/Policeman #4/Popeye/President of Fox/President's Aide #1/Priest #1/Rabbity the Rabbit/Radio DJ/Repo Man/Reporter/Reporter #1/Reporter #4/Richard Tweak/Rick/Robert Redford/Russell Crowe/SWAT #1/SWAT #3/Santa Claus/Scientist/Scientist #1/Scientist #3/Scientist #4/Security Guard #1/Security Guard #2/Senator/Sgt. Harrison Yates/Skyler Moores/Soldier #1/Soldier #3/Soldier #4/Sound Recordist/Steve/Steve Jobs/TV Producer/TV Voice/Teenager #2/Teenager #3/Terrorists/The Crab People/The Mayor of Imaginationland/The Sparrow Prince/Thompson/Ticket Salesman/Token/Tom/Tony/Tony Hayward/Trailer Voice Over/Trailer Voice Overs/Trucker/Uncle Stinky/Various characters/'Drink Responsibly' Announcer/'Earth' Announcer/'Future Stan'/'You and Lava' Presenter/1800's Man #3/1800s Man #2/2020 Announcer/2020 Reporter/3rd Fat Abbot character/6th Grade Girl/6th Grader #1/6th Graders/9 News Announcer/A.A.L. #2/A.A.L. #3/A.A.L. #4/A.L.F. Member/AARP Members/ATF Man #1/ATF Man #3/Aaron Brown/Abel Magwitch/Abort System/Abortion Clinic Receptionist/Abraham Lincoln/Abraham Lincoln Statue/Adam Sandler/Afghan Cartman/Afghan Stan/African Singers/Afro-Ninja/Agent/Agent Clark/Agent Fix/Agent Keane/Agent Marx/Agent Tucker/Aide/Airport Security/Airport Ticket Clerk/Al/Alan/Alan Hart/Alan Jackson/Alien #2/Alien #3/Alien Singer/Allen the News Reporter/Amanda/Amanda Harrison/American #1/American #3/American #4/American Official/Amusement Park Employee/Anderson Cooper/Angel #2/Angel #5/Angelina Jolie/Anger Therapist/Angry Man #1/Angry Man #3/Announcer #1/Apple Employee #1/Arcade Kid #2/Archangel Michael/Army Man #2/Askew-Faced Kid/Astronaut #1/Astronaut #2/Attorney/Auctioner/Audience Member/Audience Member #1/Audience Member #3/Audience Member #6/Audience Member #8/Audience Members/Auditionee #1/Auditionee #3/Auditioning Actor #1/Auditioning Actor #2/Auditioning Actor #3/Australian #2/Australian #3/Australian Mayor/Australian Prime Minister/Autumn Hankey/BBC Anchor/Baby Jackovasaurs/Babyfart Mageegax/Background Singers/Bahir Hakeem/Bailiff/Baker/Ball Game Carnie/Band Official #1/Band Official #3/Band Singer/Bank Clerk/Bar Patron #1/Bar Patron #3/Bar Patron #4/Bar Patron #5/Bar Patron #6/Barnaby Jones/Basketball Announcer/Beelzeboot/Behind the Blow Narrator/Bellboy/Belvis/Ben/Ben Affleck/Ben Roethlisberger/Betsy/Betsy Donovan/Big Gay Al/Biggest Douche Host #1/Bill Cosby's Hologram/Bill O'Reilly/Bill's Dad/Billy Mays/Billy Miller/Billy's Father/Bishop/Black Bishop #1/Black Coach/Black Man/Black News Reader/Blackjack Dealer/Blind Man/Blizzard Board Member #1/Blizzard Board Member #3/Blizzard Board Member #4/Blizzard Board Memeber #5/Blizzard Employee/Blonde Guy/Boarder Guard #1/Boat Man/Bob Denver/Bob Dole/Bob Dylan/Bob Perrin/Bob Saget/Bob Summer/Bob Thomas/Bobby/Bomb Disposal #2/Bono/Bookie/Booktastic Bus Driver/Border Guard/Border Patrol with Binoculars/Bouncer/Box of Faith Message/Boy/Boy in Commercial #1/Boy in Commercial #3/Boy in Crowd/Boy with Tourette's #1/Brad Davis/Bradley/Brandon Carlisle/Brian Thompson-Jarvis/Bridon Gueermo/Bris Attendee/British Bishop/British Cardinal/Britney Spears/Britney Spears (After Suicide Attempt)/Builder/Bunny Man #1/Bunny Man #2/Bunny Man #4/Bunny Man #5/Bunny Man #6/Butters' Speaker Voice/C.D.C. Head/C.D.C. Man #2/C.D.C. Man #3/C.D.C. Man #6/C.D.C. Man #7/C.I.A. Agent/C.I.A. Man/CNN Anchor/CNN News Reader/Caller 2/Camp Guard #2/Camp Instructor #2/Camp Leader #1/Camp Leader #3/Canada Channel Announcer/Canadian/Canadian #10/Canadian #5/Canadian Actor #1/Canadian Actor #3/Canadian Actor #4/Canadian Anchor/Canadian Commentator/Canadian in Crowd/Captain Blind/Captain Dillard/Captain Kirk/Carlos Mencia/Carol Singer/Carson Kressley/Cartman/Cartman's Double/Cartoon George Bush/Cartoon Jesus/Casey Miller/Catholic Boat Singer/Catholic Guard/Cavity Creeps/Celine Dion/Cemetery Watchman #2/Cesar Millan/Chad's Father/Chamber of Farts Announcer/Charity Worker #1/Charles Harper/Charles Kincaid/Charles Manson/Charlie/Charlie Brown/Charlie Rose/Charlie Sheen/Chase/Cheesy Poof Spokesman/Cheesy Poofs Commercial/Chef's Mother/Chef's Motorboat Noises/Chef's Singing Voice/Child Playing 'Harry Potter' #1/Child with Visitor #1/Chinese Commentator #1/Chinese Dodgeball Trainer/Chinese Leader/Chinese Reader/Chinese Referee/Chinpokomon Announcer/Chinpokomon Game VO/Chinpokomon Villain/Chip/Chip Duncan/Choir Members/Chris Crocker/Chris Fest Host/Chris Griffin/Chris Hansen/Chris Hull/Chris Swollenballs/Chris the News Reader/Chris the News Reporter/Christmas Play Host/Cindy Lou/Cinema Patron #3/Circus Announcer/Cladius/Clam Girl #1/Clark/Clerk/Clerk 1/Clerk 3/Clerk 4/Clyde Donavan/Clyde Donnovan/Coach's Father/Cody/Coffee Customer #2/Colonel Sanders/Comedy Awards Announcer/Commercial Voice/Commercial Voice Over/Commercial Voice-Over/Commercial Warning/Competition Contestant/Computer Voice/Conan O'Brien/Confessing Guest #2/Confessing Guest #4/Confessing Guest #6/Congressman #2/Congressman #3/Congressman #4/Conner/Connor/Controllers/Convention Centre Staff #1/Convention Centre Staff #2/Convict/Cook/Cop/Cornwallis Hankey/Cosy FM Host/Counsellor/Counselor Steve/County Official/Cousin Elvin/Cowboy/Cowboys Announcer/Cowlick Vamp/Craig Netzel/Craig's Father/Creamy Goodness/Criminal #2/Crocodile Hunter/Crowd Member/Crying Man/Cthulhu Worshipper/Cupid Me/Customer/Customers/D.E.A. Agent #1/D.E.A. Agent #2/D.P. Official #2/D.P. Official #5/DMV Employee/Dad/Dan Akawa/Dance Competition Host/Daniel Smith/Darryl Weathers/Dave Harrison/David Blaine/David Carradine/David Duchovny/David Quincy/David the News Reporter/Deadliest Catch Man #2/Deadliest Catch Presenter/Death/Debate Host/Defendant/Delivery Man #3/Demon #2/Demonius/Dennis/Denver Bronco #1/Denver Bronco #2/Denver Commentator #2/Denver Player #1/Denver School Board Member #2/Derek Smalls/Detective Hardly/Detective Harris/Detective Hyde/Detective Jarvis/Dewly/Dick Dastardly/Dildo Schwaggins/Dimitri/Dinnerlady/Director's Assistant/Disabled Kid #1/Disabled Kid #2/Disabled Kid #3/Disabled Kid #4/Disfigured Country Singer/Doctor #2/Doctor #3/Doctor Phillips/Documentary Announcer/Documentary Narrator/Dodgeball Announcer/Dodgeball Opponent #2/Dodgeball Opponent #3/Dog Poo/Dogpoo/Donald Trump/Dr. Adams/Dr. Chinstrap/Dr. David Nelson/Dr. Doom/Dr. Hallas/Dr. John Becker/Dr. Johnson/Dr. Laut/Dr. Neelan/Dr. Pal/Dr. Phil/Dr. Piper/Dr. Roberts/Dr. Schwartz/Dr. Shay/Dr. Spookalot/Dr. Tonton/Draco/Dragon/Drink Salesman/Driver #2/Drug Dealer #1/Drug Dealer #2/Dylan/E! Anchor/E.A. Sports Employee/E.O.D. Man/E.T. Host/Earl/Economy Judge/Ed McMahon/Ed Sullivan/Edgar Allan Poe/Edge/Elder Garit/Elder Khan/Elderly Driver #1/Elderly Driver #2/Elderly Lady #1/Elderly Lady #2/Elderly Man's Son/Elise Ginse/Elton John/Elvis' Hologram/Emily's Husband/Emmanuel Lewis/Emmett Hollis/Emo Kids/Employer/Estella's Other Boyfriend #1/Estella's Other Boyfriend #2/Estella's Other Boyfriend #3/Ethiopian Man/Eugene Levy/Evil Cartman/Evil Stan/Excalibur Hotel Announcer/Excess Hollywood Presenter/Excited Man/Excited Man #1/Expert 1/F.B.I Agent/F.B.I. Head/Factory Worker #1/Factory Worker #2/Faith +1 Commercial/Fake Ice Cream Man/Fan Club President/Farmer #1/Fast Food Employee #2/Fat Abbot/Fat Bob/Fat Border Patrol/Fat Boy #2/Fat Girl/Fat Girl #2/Faun/Fecal Standards Official #2/Fidel Castro/Film Actress #1/Film Character #2/Film Festival Attendee #11/Film Festival Attendee #13/Film Festival Attendee #15/Film Festival Attendee #16/Film Festival Attendee #17/Film Festival Attendee #19/Film Festival Attendee #2/Film Festival Attendee #4/Film Festival Attendee #6/Film Festival Attendee #7/Film Festival Attendee #9/Film Festival Host/Finnish Leader/Fireman/Focus Group Member/Fonzie/Food Network Hotline/Foreign Louse/Fort Collins Player #4/Fox News Announcer/Fox News Reader/Fox Reporter/Frank Hammond/Frank Hardly/Frans/Freak Spokesman/Fred Savage/Frederick Johnson/Frederick Smith/French Man #1/French Man #2/French Official/French Sailor/French-Canadian #1/French-Canadian #3/Funnybot/G.G.W.K. Boy/Galgamex Bishop/Game Referee/Game Voice/Game Voiceover/Gary/Gary Coleman/Gary Condit/Gary Nelson/Gary's Child/Geddy Lee/Gene Hackman/Genius Leslie/George Bailey/George Burns/George Clooney/George's Friend/Geraldo/Giant Douche/Ginger Kid #1/Ginger Kid #2/Gino's Employee/Girl on Piano/Girls Gone Wild Voiceover/Gnomes/Goat/Golf Commentator/Good Morning Denver Announcer/Good Morning Denver Presenter/Gordon Stoltski/Goth Singer/Government Agent/Government Agent #4/Government Official/Government Official #1/Government Official #3/Governor's Aide/Gracie's Employee/Grandpa Cartman/Great Grandma Florence/Great Great Grandpa Marsh/Greg Nimmens/Grinchy-Poo Narrator/Guard #4/Guy in Laxative Commercial/HBC News Reader/Hall of Discrimination Voices/Hamen/Hammer/Hardly Boys Announcer/Harley Davidson Riders/Harold Flannagan/Haroldo Rivera/Harrison Moore/Harrison Yates/Harry Ginse/Hartman/Harvey Brown/Hat McCullen/Head of Chinese Mafia/Head of Scientology/Headless Horseman/Heavenly Voice #2/Hell Director/Helpful Man/Hemorrhoid/Hiding Man #1/High-Mouthed Girl/Hiker #1/Hiker #2/Hippe #5/Hippie #1/Hippie #10/Hippie #11/Hippie #13/Hippie #14/Hippie #3/Hippie #7/Hippie #9/Hippie Security Guard/History Channel Executive/Hobby Store Clerk/Hockey Player #1/Homeless Men/Homeless Researcher/Hopkins/Horace/Horace's Mother/Horlick/Host/Hostage/Hostage #2/Humanity Award Announcer/Hunting Show Producer/Hybrid Driver #1/Hybrid Driver #4/Hybrid Driver #5/Icarus/Ice Cream Man/Incredibly Black Obese Man/Indian Leader/Indian Representative/Indiana Jones/Injured Man/Instructional CD Voice/Intelligence Head/Intervention Leader/Interviewee #5/Interviewer/Investment Broker/Irate Driver/Iron Chef Presenter/Isiah/Italian Chef/Italian Leader/Italian Man/Itergalactic Policeman #1/Jack Brown/Jack Farlace/Jackovasaurs Announcer/Jai Rodriguez/Jamal/James Hetfield/James Stewart/James Taylor/Jamie/Japanese Leader/Japanese Man/Japanese Man with Spear/Japanese Official/Japanese Policeman/Japanese Singer/Jared Fogle/Jason Hawes/Jason Voorhees/Jeff Arrando/Jeff Gordon/Jeff Hammill/Jeffrey/Jeffrey Manors/Jeffy/Jerry Jones/Jesus and Pals Announcer/Jesus in the Passion of the Christ/Jew #1/Jew #3/Jew #5/Jew Scout Inductee #2/Jewbilee Leader/Jewish Child/Jim/Jim Barkle/Jim Blair/Jim Browning/Jimmy Swanson/Jimmy the Don't Hold on to a Large Magnet Whilst Somebody Else Uses a Fan Nearby Falcon/Jingle Singer/Joe/Joe Jonas (singing)/John/John Edward/John F. Kennedy/John Garner/John Hancock/John Travolta/John Walsh/Johnnie Cochran/Johnny Knoxville/Johnny Many Moons/Jonesy/Joon-Joon/Josh D. Gray/Josh Myers/Journalist #2/Judge #1/Judge #2/Judge Moses/Junichi/Justin Bieber/K.K.K. Leader/Kanye's Assistant #2/Karate Teacher/Katherine/Katy's Father/Keenan Williams/Kelly/Kevin/Kevin Donahue/Kevin Jonas/Kevin McCardy/Kevin's Father/Kevin's Mother/Kickstarter Employees/Kid #2/Kid #3/Kid #4/Kid in Hall/Kid in Line/Kip Drordy/Krishna in the form of Neil Diamond/Kuato/Kurt Cobain's Hologram/Kurt Russell/Kyan Douglas/La Taco Manager/Lady/Lambtron/Lamone/Lapdancer/Larry/Lars Ulrich/Laughing Man/Lawrence Kasdan/Lawyer/Lead Elder/Lead Harley Davidson Rider/Lead Otter/Leaving Party Guest #1/Leeroy/Lemmiwinks Singer/Leonard Maltin/Leprechaun/Librarian/Lighting Technician/Linda Green/Line Ride Carnie/Lion #2/Loogie/Louse #1/Louse #4/Louse #5/Louse #6/Lt. Dawson/Lt. Nelson/Luke Skywalker/Lunchlady/Lydia Melman/MC/MTV Presenter/Madelyn Dunham/Maggie Yates/Magic Johnson/Maintenance Guy/Male Interviewee #1/Male Nurse/Mall Easter Bunny/Mall Guards/Man Chasing Britney/Man Concerned for Laura/Man Debating Sports #1/Man Discussing Ricky Martin #1/Man Dressed as Vampire/Man Instagramming About Tupac/Man Observing Kyle/Man Offering Chocolate/Man Playing Cartman/Man Playing Stan/Man Portraying Barbrady/Man Portraying Mr. Hat/Man Protesting Fur/Man Receiving Prank-Call/Man Searching for Rabbit/Man Undergoing Surgery/Man Walking Through Shot/Man Who Looks Like Hammer/Man at A.A. Meeting #2/Man at Bake Sale/Man at Bar/Man at Camp #3/Man at Camp #5/Man at Camp #7/Man at Camp #8/Man at Camp #9/Man at Control Centre/Man at End #1/Man at End #10/Man at End #12/Man at End #15/Man at End #2/Man at End #5/Man at End #6/Man at End #8/Man at End #9/Man at Laptop/Man at Mall #1/Man at Meeting #1/Man at Meeting #2/Man at Premiere #1/Man at Premiere #3/Man at Stock Market/Man from Bar/Man from Fort Collins/Man in Airport #1/Man in Airport #2/Man in Audience #2/Man in Car/Man in Car #1/Man in Car #3/Man in Community Centre #1/Man in Heaven/Man in Hotel #1/Man in Infomercial #1/Man in Line #2/Man in Mob #1/Man in Mob #3/Man in Mob #5/Man in Park/Man in Restaurant/Man in Sauna/Man in Shop/Man in Street/Man in Street #1/Man in Street #2/Man in Street #3/Man in Street #4/Man in Street #5/Man on Bus #2/Man on Chatroulette/Man on Computer #1/Man on Computer #2/Man on Crutches/Man on Portaloo/Man on Rooftop #1/Man on Rooftop #2/Man on Soapbox #1/Man on Street #1/Man on Street #4/Man on TV/Man on Train/Man on the Kardashians/Man with Anthrax/Man with Asperger's Wearing Tie/Man with Asperger's on Computer/Man with Cupcake/Man with Fake Ticket/Man with Foot on Head/Man with Map/Man with No Face/Man with Saw/Man with Terrible Skin Condition/Manuel/Marcus/Marine #2/Marine #3/Marine #5/Mark Cotner/Mark Cotswolds/Mark Harrison/Mark McGwire/Marklar #2/Marlon Brando Lookalike #1/Marlon Brando Lookalike #2/Marlon Brando Lookalike #3/Marsha Thompson/Martin Harris/Marty's Colleague/Matt/Matthew McConaughey/Maury Povich/Maury Povich Announcer/McCain Supporter #3/McClannen/McCormick's Host/McDonalds Head/Members of the Chinese Mafia/Men from the Future/Men in Crowd/Meredith/Messenger/Messenger Boy/Meth Cook #1/Mexicans/Michael/Michael Bay/Michael Collins/Michael Deet/Michael Knight/Michael Richards/Michael Taylor/Michael's Father/Michael's Mom/Michelle's Husband/Mickey Goldmill/Midget Wearing a Bikini/Mingie/Minister of Sports/Minority #1/Minority #3/Minotaur/Minstrel/Miss Ganesh/Miss Havisham/Miss Streebel's Boyfriend/Mitch/Mitch #2/Mitch the News Reporter/Mitch the Reporter/Mitchell/Money Quest Presenter #1/Mongolian #1/Montage Singer/Mormon #2/Morning Announcement Introduction/Morning Announcer/Moroni/Morpheus/Morphius/Motivationcorp Employee/Motorbike Rider/Mouse/Movie Producer #1/Movie Producer #3/Mr. Appleby/Mr. Biggle/Mr. Bretts/Mr. Cotswolds/Mr. Daniels/Mr. Derp/Mr. Donaldson/Mr. Drordy/Mr. Evans/Mr. Fegan/Mr. Foley/Mr. Foley's Youngest Son/Mr. Grazier/Mr. Gueermo/Mr. Guscotty/Mr. Hankey Playset Voiceover/Mr. Hankey, the Talking Chimp/Mr. Harris/Mr. Hollis/Mr. Jaggers/Mr. Johansen/Mr. Kelly/Mr. Kitty/Mr. Macky/Mr. Maher/Mr. Ose/Mr. Pi Pi/Mr. Pocket/Mr. Preston/Mr. Stevens/Mr. Stevenson/Mr. T/Mr. Takayama/Mr. Tenorman/Mr. Testaburger/Mr. Turner/Mrs. Hollis/Mrs. Joe/Mrs. Ryan/Muno/Murderer/Murderer #1/Murderer #2/Murphy/NAMBLA Member/NASCAR Announcer/NASCAR Spokesman 1/Nathan's Dad/National Guard #1/National Guard #2/Native American #3/Native American #4/Native American #5/Native American Healer/Nature Documentary Narrator/Nebraskan Man/Nelle McElroy/Nelly's Husband/Nelson/Network Executive/Network Executive #1/News Announcer/News Reader #1/News Reader #2/News Reporter #3/Newsreader/Nichole's Father/Nick/Nick Donovan/Nick Jonas/Nick Nolte/Niles Lawson/Ninja #1/Nobel Prize Announcer/Nobunaga Hiroichi/Numa Numa Guy/Nurse/Nurse #2/Office Worker/Officer #1/Officer #4/Officer Harris/Officer Johnson/Officer Murphy/Officer Stevens/Oil Driller #1/Oinky the Run Around with Scissors Pig/Old Man at DMV #1/Old Man at DMV #2/Old Man at DMV #3/Old News Reader/Old Timer/Oprah's Assistant #2/Organiser #1/Osama Bin Laden/Other Sign Hanger/Others/Otter #2/Otters/Ozzy Osbourne/P-Train/PETA Members/Paedophile #1/Paedophile #2/Paedophile #3/Paedophile #5/Paedophile #7/Paedophile #8/Pageant Host/Panicking Man/Panicking Neighbour/Paramedic/Paraplegic Man/Parent/Park Patron/Party Guest #1/Party Guest #2/Party Guest #3/Party Guest #4/Party Host/Passerby/Passerby #1/Passerby #3/Passerby #5/Passerby #9/Passing Woman #2/Pat Robinson/Patrick/Patrick Duffy/Patrick Swayze/Patsy Ramsey/Patty Nelson/Paul Harris/Paul Topp/Paul Watson/Pecano/Pediatric Doctor/Penis/Pentagon Security/Persian #2/Peruvian #1/Peruvian #3/Pet Shop Owner/Pet-Owner #3/Pete/Peter/Peter Thompson/Pharmacy Clerk/Phil/Phil Collins/Philip Glass/Philippe/Phone Voice/Photographer #1/Photographer #3/Photographer #4/Photographer #6/Photographer #8/Piano Mover/Pilgrim/Pilgrim Leader/Pilot #1/Pioneer Paul/Pizza Hut Head/Pizza Man/Player #1/Player #2/Poitician #1/Police Chief/Policeman #6/Policemen/Politician #2/Politician #3/Prank Call Boy #2/Pre-Recorded Choir Singer/Preacher/President of Germany/President of Sony/President's Aide #2/President's Personal Staff Member/Press Conference Host/Priest #3/Prime Minister of England/Prince of Canada/Prison Guard/Prison Warden/Producers/Professor Teabag/Profile #1/Prop 10 Commercial Voice-Over/Prostitute #2/Protestant/Psychic #3/Public Access Host/Publisher/Publisher #1/Pueblo Father/Pueblo Umpire/Puff Daddy/Puffy the Bear/Purgatory Captain/Purity Ring Boy #1/Purity Ring Boy #3/Quadriplegic Swiss Man on a Pony/Queen Elizabeth II/Questioning Man in Crowd/R. Kelly/Rabbi/Raccoony the Raccoon/Radio Presenter/Raffle Winning Klan Member/Rainforest Show Host/Ralph/Randy - Butt-Out Member/Randy's Boss/Randy's Colleague #1/Randy's Fan #1/Randy's Fan #2/Randy's Fan #3/Ranger McFriendly/Ratings Man/Reader #2/Reader #3/Reader #5/Reader #6/Reader #7/Record Label Boss/Record Label Employee #2/Record Label Man/Record Producer/Red Coat #1/Red Cross Official #1/Red Cross Official #3/Red Harris/Redneck #1/Redneck #2/Redneck #5/Reds Coach/Redskins Coach/Referee #1/Regis Philbin/Reiner's Assistant #1/Reiner's Assistant #2/Removal Man #1/Removal Man #2/Replacement Phillip/Reporter #3/Reporter #5/Reporter #6/Reporter 1/Reporter 2/Reporters/Republican #1/Rescuer/Rescuer #1/Rescuer #2/Rescuer #5/Restaurant Customer #2/Rich Kid/Richard Stamos/Rick Watts/Rick the News Reporter/Right Boob/Riot Policeman/Rioter #1/Rival Dancer #1/Rival Dancer #4/Rival Dancer #5/Robert/Robert Pooner/Robert Pooner the News Reporter/Robin Hood/Rockety Rocket/Rod Stewart/Rod Stewart's Agent/Rodeo Announcer/Roger Donovan/Roma/Romanian Leader/Romanian Man #2/Romanian Music School Teacher #2/Ron/Ron the News Reader/Ronald/Ronnie James Dio/Roy/Running Man/Russel Crowe/Russian President/Russian Taxi Driver/SWAT/SWAT Member/SWAT Team Member #2/SWAT Team Member #3/Sally/Sally Struthers/San Franciscan/Sanctified Drummer/Sandy Cervix/Satan's Fight Manager/School Board Member #1/School Board Member #2/School Nurse/Schpeck/Scientist #5/Scientist #6/Scientologist #1/Scientologist #2/Scott Eisner/Scott Evans/Scott Tenorman/Scott the Giant Dick/Scott's Friend #1/Scottish Knight #4/Scottish Man #1/Scottish Pilot/Scout Leader #1/Scout Leader #2/Scrambles' Owner/Scuzzlebutt/Sea Park Announcer #1/Second Gay Cowboy/Second Iraqi Man/Second Native American/Second News Reporter/Second Pirate Ghost/Security Guard #3/Self/Senator #2/Senator #4/Senor Lopez/Sergeant Giwaltny/Sexual Harassment Panda/Sheriff McLawdog/Shooter/Shop Host/Shop Keeper/Shopper #1/Shopper #3/Shoppers/Show Announcer/Show Organiser/Showdown Host/Shrimp Salesman/Simon Hankey/Singing Pirate/Singing Teacher/Sinéad O'Connor/Sir Orloff Brolo/Sitcom Actor/Sitcom Actress/Skeeter's Friend/Ski Commentator/Ski Lift Operator/Skunky the Skunk/Smart-Towel GS-401/Smoker/Snarf/Sniper/Soap Sculpting Elder/Soccer Coach/Soccer Player #1/Soccer Player #2/Soldier/Son at A.A. Meeting/Sonny Bono/South Park Commentator/Souvenir Salesman/Spa Clerk/Special Olympics Announcer/Special Olympics Man #1/Special Olympics Man #2/Sports Commentator/Sportscaster #1/Squirreler/Squirrely Squirrel/St. Peter/Stacy Muleberg/Stagehand/Stan/Stan Clone/Stan's Profile/Starbucks Employee/Steamy Nicks/Stephen Abootman/Stephen the News Reader/Steve 'Last Call'/Steve Ballmer/Steve Black/Steve Garatt/Steve Irwin/Stingray Tank Attendant/Store Clerk/Store Employee/Store Security Guard/Strip Club DJ/Stripper #1/Students/Stung Man/Subway Commercial/Subway Spokesman/Sumo Teacher/Super Adventurer #2/Superman/Supreme Court Judge #2/Supreme Court Judge #3/Sur la Table Clerk/Susan's Husband/Susan92/Sushi Customer/Suzette/Swearing Man #2/Swearing Man #3/Sylvester Stallone/T-Shirt Salesman/TRON Guy/TV Announcer #1/TV Announcer #2/TV Chef #1/TV Chef #2/TV Employee #3/TV Employee #5/TV Executive/Tad's Friend/Tan Jovi/Tap Competition Announcer/Taunting Child/Tay Zonday/Teabag/Technician/Technician #1/Technician #2/Technician #4/Techs/Ted Bundy/Ted Koppel/Teenage Boy #1/Teenage Boy #2/Teenager #1/Teenager #4/Terrance and Phillip Narrator/Terrorist/Terrorist #2/Terry/Terry's Wife/Thad/The Anti-Christ/The Biggest Douche in the Universe Announcer/The Catatafish/The Fonz/The Great Queen Spider/The King/The Krazy Kenny Show Host/The Pickle Kid/The Princess of Canada/The Wise Otter/Theme Song Singer/Theme Tune Singer/Theresa's Husband/Third News Reporter/Thirst For Blood Voice Over/Thomas Jefferson/Thomas Tucker/Thumper/Timmy Burch/Tivo Machine/Tolerance Camp Leader/Tom Brady/Tom Davis/Tom Nelson/Tom Vilsack/Tom the Fox News Reader/Tom the News Readerh/Tom's American Impression/Tommy/Tommy Bretts/Tommy Edwards/Tooth Decay/Tooth Salesman/Toto Fan/Toy Salesman/Toy Shop Clerk/Train Driver/Train Ticket Clerk/Trapper Keeper/Travis Makefield/Trent Boyett/Trinity Lead Singer/Tron Guard/Truck Driver/Tryout Coach/Tupac's Hologram/Twirler 1/Twirler 2/Twirler 3/Twirler 4/Twong Lu Kim/Tyler Perry/Tynacorp Employee #1/Tynacorp Employee #3/Tynacorp Employee #4/Tynacorp Security #2/U.A.L. #1/U.A.L. #2/U.N. Member #2/Umpire/Uncle Howard/Uncle Joe/United Atheist League Members/VH1 Presenter/VMA Host/Vagisil Pit Crewman/Vampire Kids/Van Gelder/Various/Vernon Trupski/Veronica in Succubus Form/Video Host/Visitor/Vladmir/Volcano Onlooker #1/Vulture/Waitress/Wall Mart/Wall-Mart Manager/Walter Matthau/Warcraft Player #1/Waste Disposal Man/Water Department Man #2/Water Effect Installation Man/Wayne D./Weigh-In Announcer/Whale Wars Man #4/Whale Whars Man #5/Whistlin' Willy/Whoopi Goldberg/Will Smith/William P. Connolly/Wise One/Woman #1/Woman #2/Woman Passing By/Woman at A.A. Meeting/Woman in Audience/Woman in Crowd #1/Woman in Crowd #2/Woman in Crowd #3/Woman in Crowd #4/Woman on Appeal/Woman on Commercial/Woman on Wheelchair/Wrestling Teacher/Xerxes/Xytah/Yoko Ono/Yoshihiko Noda/Yusuf
Dante Alexander
as Baby Lion Cubs/Blanket/Young Stan Marsh
Vlada Verevko
as City Woman
Jennifer Howell
as Bebe Stevens/Woman in Park/Woman in Street #2
Nico Agnone
as Filmore Anderson/Ike Broflovski/Craig/First Graders/Kevin/Kinder Goth/Kindergarteners/Kindergoth/Squirts/Young Kyle/Young Stan
Cheech Marin
as Carlos Ramirez
Kathryn Howell
as Miss Stevenson
Jonathan Kimmel
as Peter Griffin/Alan's Dad/Angel #1/Gladiator/Homeless Men/Jakarta/Jimmy Kimmel/Ork/United Atheist League Members
Eleanor Way
as Kindergartner
Marlow Barkley
as Children's Choir
Joe Doyle
as Taylor Swifter
Michael Buffer
as Ring Announcer
Henry Winkler
as The Scary Monster
Brad Paisley
as Brad Paisley
Mason McNulty
as Toothbrush
Connor Villard
as Ike Broflovski
Donna Dooby
as Butters' grandmother
Jane Bussmann
as Lois Griffin
Malcolm McDowell
as A British Person
Amir Hisham Ouazzani
as Self
Cathy O'Malley
as Raisins Girl
Chris Borkovec
as D.P. Official #3/D.P. Official #4/Fireman #2/Pimp
Pam Brady
as Amber Hankey/Pam - Butt-Out Member/Woman
Brent Musburger
as Brent Musburger
Stanley G. Sawicki
as Larry/Peter Nelson
Casey Nicholaw
as Larry Zewiski
Anne Garefino
as Sister Anne
Misha Ulrich
as First Grader
Brian 'Head' Welch
as Brian 'Head' Welch
Matt Stone
as Kyle Broflovski/Kenny McCormick/Gerald Broflovski/Butters/Butters Stotch/Jimbo Kern/Craig/Stuart McCormick/Craig Tucker/Additional voices/Priest Maxi/Terrance/Jesus/Pip Pirrup/Ted/Various Characters/Man in Crowd #2/Policeman/Man in Crowd #1/Tweek/Tweek Tweak/Tall Goth/Mr. Adler/TV Announcer/Farmer/Man in Crowd #3/Scott Malkinson/Man in Crowd/Policeman #1/Policeman #2/Saddam Hussein/Additional Voices/Bradley Biggle/Interviewee #1/Man in Audience #2/Man in Crowd #4/Tom/Butler/George Bush/Johnson/Kevin/Mike/Mr. Valmer/Nelson/Policeman #3/Big Gay Al/Buddha/Carl/Clyde as Mosquito/Doctor/Doctor #2/Driver/F.B.I. Agent #2/Father Maxi/George Lucas/Hippie #1/Kevin Stoley/Mark/Mexican #2/Scientist #1/Security Guard/Soldier #1/The Toad King/Army General/Audience Member #4/Bartender/Bill/Bill Gates/Canadian #1/Cows/Dick Cheney/Director/Gordon Stoltski/Government Agent #1/Government Official #1/Guard #1/Halfy/Interviewee #3/Interviewee #4/Journalist #1/Kevin's Father/Kid #2/Kid #3/Krishna/Kyle Broflowski/Larry King/Leopold 'Butters' Stotch/Leroy/Man in Court #2/Man in Crowd #5/Man in Restaurant/Marty/Michael/Mitchell/Mormon #2/Mortician #2/Mr. Testaburger/Nerd #2/News Reporter/Officer Harris/Officer Murphy/Peterson/Pip/Police Chief/Policeman #4/Priest #2/Redneck #1/Redneck #2/Reporter/Reporter #1/Reporter #3/Rescuer #3/Rick/SNN News Reader/SWAT #2/Scientist/Scientist #2/Scott/Second News Reader/Security Guard #1/Security Guard #2/Soldier #2/Sports Commentator/TV Presenter/Technician #1/Technician #2/Teenager #2/Terrorists/Ticket Clerk/Ticket Salesman/Tommy/Ugly Bob/Various characters/Zeus/'Future Butters'/1800's Man #1/3rd Grader/5th Grader/6th Grader #2/6th Grader #4/6th Graders/9 News Announcer/9-11 Conspiracist/A.A.L. #1/A.T.F. Head/AARP Members/ATF Man #2/Abootman's Aide/Abortion Doctor/Adam Goldstein/Adam Sandler/Afghan Kenny/Afghan Kyle/African Leader/Agent Clark/Agent Conley/Agent Fields/Agent Sharpe/Agent with Pig/Aging Hippie Liberal Douche/Al/Al Gore/Alan Thompson/Alien in the Form of Saddam Hussein/America's Most Wanted Announcer/American #2/American Bishop/American Captain/Angel #3/Angel #4/Angry Man #1/Angry Man #4/Announcer/Anthropologist/Apple Announcer/Apple Employee #2/Apple Technician/Arcade Kid #1/Archangel Gabriel/Armed Man #1/Armed Man #2/Armed Otter/Army Man #1/Arthur/Astronaut #1/Astronaut #2/Audience Member/Audience Member #1/Audience Member #3/Audience Member #5/Audience Member #6/Audience Members/Auditionee #2Vince McMahon/Australian #1/Australian #4/BSM-471/Baby Jackovasaurs/Bailiff/Band Official #2/Bar Patron/Bar Patron #2/Bar Patron #7/Barman/Barnaby Jones' Accomplice/Bartende/Battle of the Bands Host/Ben Affleck/Benefit Host/Big Harry/Biggest Douche Host #2/Bill Curtis Game/Bill Stewart/Billy/Billy Thompson/Bishop #1/Bishop #2/Black Bishop #2/Blackmailing Kid/Blaintologist/Blizzard Board Member #2/Bob Saget Announcer/Bobby Flay/Bodyguard #1/Bodyguard #2/Bomb Disposal #1/Bomb Disposal #3/Border Patrol with Sunglasses/Boy/Boy Scared of Ginger Girl/Boy in Bathroom/Boy in Church/Boy in Commerical #2/Brad Morgan/Brian/British Official/Britney's Manager/Brobee/Brother Anderson/Bunny Man #3/Bunny Man #4/Burger King Head/Bus Driver/Bus Passenger/C.D.C. Man #1/C.D.C. Man #4/Cameron Harris/Camp Guard #1/Camp Instructor #1/Camp Leader #4/Canadian #4/Canadian #5/Canadian #8/Canadian Actor #2/Canadian General/Canadian Priest/Candian #8/Car Salesman/Carlos/Carol's Husband/Carrot Top/Cavity Creeps/Cemetery Watchman #1/Cena/Chamber of Farts Ticket Salesman/Charity Worker #2/Charlie/Charlie Sheen/Chase/Chat Show Host/Chef Aid Host/Chef's Father/Cher/Chief Running Water/Chief Runs with Premise/Child/Child Playing Harry Potter #2/Child with Visitor #2/Chinese Dodgeball Player/Chinpokomon Character/Choir Members/Christine/Christopher Reeve/Cinema Patron #1/Clam Girl #1/Clinton Supporter/Coach Brown/Coffee Customer #1/Commentator/Commercial Terms and Conditions/Commissioner/Computer/Computer Store Clerk/Conductor/Confessing Guest #1/Confessing Guest #3/Confessing Guest #5/Congressman #1/Congressman O'Reilly/Controllers/Cowboys Commentator/Craig's Father/Customer/Customers/D.P. Official #1/Dale Earnhart Jr./Dale Evans/Damien/Dan Snyder/Dance Coach/Daniel/Danish Woman/Dave/Deadliest Catch Man #1/Dean/Debate Announcer/Delivery Man/Delivery Man #1/Delivery Man #2/Demon #1/Dennis' Friend/Denver Commentator #1/Denver Official/Denver Player #2/Denver School Board Member #1/Derby Registrar/Disabled Kid #5/Disabled Kid #6/Dodgeball Opponent #1/Dr. Phil Announcer/Dragon/Driver #1/Dusty/Editor/El Presidente/Elder Harris/Elderly Driver #3/Elderly Driver #3's Wife/Elon Musk/Emergency Official/Eric Roberts/Eugene/Evil Kyle/Excited Man #2/F.B.I. Agent/F.B.I. Agent #3/Fast Food Employee #1/Father/Father Harold Barnes/Fecal Standards Official #1/FedEx Customer/Film Character #1/Film Festival Attendee #1/Film Festival Attendee #10/Film Festival Attendee #12/Film Festival Attendee #18/Film Festival Attendee #21/Film Festival Attendee #22/Film Festival Attendee #3/Fireman #1/Flag Man/Fort Collins Commentator/Fort Collins Dad/Fort Collins Player #2/Fort Collins Player #3/Fosse/Fox Employee/Fox News Reporter/Francis/Frank Garron/Frat Boy/Freddy Krueger/French Leader/French-Canadian #2/Frolick/Game Store Clerk/Gamesphere Logo Voice/Gandhi/Garbageman/Gay Lion/General's Assistant/Genius Rothgar/George Bush's Assistant/George R. R. Martin/Gerald Brofloski/Gerald Broflvoski/German #1/German Woman/Gerry Johnson/Ginger Kid/Ginger Kid #1/Ginger Kid #2/Gino/Glenn/Gnomes/Gore's Assistant/Government Agent/Government Agent #3/Government Official #2/Government Official #3/Government Spokesman/Governor/Grant Wilson/Grocery Store Employee/Guard/Guard #3/Gunsmith/Hakeem Kurashki/Hall of Discrimination Crowd/Happy the Don't Do Stuff that Might Irritate Your Inner-Ear Badger/Harley Davidson Riders/Harry/Head Bunny/Head of NAMBLA/Heavenly Voice #1/Heckler #2/Hiding Man #2/Hippie #12/Hippie #15/Hippie #4/Hippie #6/Hippie #8/Hitler/Hockey Player/Hockey Player #2/Homeless Men/Horace's Father/Horlick/Hostage #1/Hot Topic Clerk/Howard Stern/Hybrid Driver #3/Ike Broflovski/Intergalactic Policeman #2/Internet Porn Simulator Man/Interviewee #5/Interviewee #6/Iraqi Torturer/It Commercial/Italian Bishop/Jack Garrat/Jack Osbourne/Jackov/Jacob Harper/Jamie Oliver/Janet Reno/Jared Fogle/Jared's Assistant/Jay Cutler/Jeff Goldblum/Jeffrey Dahmer/Jehovah's Witness/Jenkins/Jesse Jackson/Jew #2/Jew #4/Jew Scout Inductee #1/Jimmie Johnson/Joe Hardly/Joe Jonas/John Adams/John Elway/John F. Kennedy Jr./John McCain/John Postum/John Ramsey/John Warson/John Wayne Gacy/Jonesy/Joseph Smith/Josh/Josh Garrett/Josh Kashner/Journalist #2/Judge/Judge #1/Jury Foreman/Jury Forewoman/K-10/KFC Head/KIT-9/KOK-A-3/Kanye West Announcer/Kanye's Assistant #1/Kanye's Assistant #3/Katy/Kenny/Kenny G/Kevin Stolely/Kickstarter Employees/Kid #5/Kobe Bryant/Krazy Kenny Commercial/Kurt Loder/Kyle/Kyle Brofloski/Kyle Broflovsky/La Taco Employee/Lawyer #1/Lawyer #2/Left Boob/Leonardo DiCaprio/Lesbian/Lesley's Husband/Lion #1/Logger/Lolly/Louse #2/Louse #3/Louse President/Lowe's Pit Boss/Luke Skywalker/M. Night Shyamalan/Make Your Own Video Clerk/Male Interviewee #2/Mall Guards/Mall Security Rookie/Man #3/Man Covered in Ash/Man Debating Sports #2/Man Discussing Ricky Martin #2/Man Greeting Garrison/Man Outside/Man Outside Restaurant/Man Playing Kenny/Man Portraying Chef/Man Shot to Death/Man Smoking in Bar/Man Trying It/Man Walking Down Street/Man at A.A. Meeting #1/Man at Barn Dance/Man at Camp #1/Man at Camp #10/Man at Camp #2/Man at Camp #4/Man at Camp #6/Man at Economy Meeting #1/Man at Economy Meeting #2/Man at End #11/Man at End #13/Man at End #14/Man at End #3/Man at End #4/Man at End #7/Man at Laser Show/Man at Mall #2/Man at Premiere #2/Man at Red Carpet/Man from the Mac Store/Man in Audience/Man in Audience #3/Man in Audience #4/Man in Audience #5/Man in Car/Man in Car #2/Man in Community Centre #2/Man in Crowd #6/Man in Hell/Man in Hotel #2/Man in Infomercial #2/Man in Lawyer's Office/Man in Line #1/Man in Mob #2/Man in Mob #4/Man in Mob #6/Man in Mob #7/Man in Shop/Man in Store/Man in Street #1/Man in Street #2/Man in Street #3/Man in Street #4/Man on Bus #1/Man on Commercial/Man on Soapbox #2/Man on Street #2/Man on Street #3/Man on Tour/Man with Brain Cancer/Man with Clipboard/Man with Crutches #1/Man with Foot on Head/Man with No Limbs/ManBearPig/Manager/Marijuana Customer/Marijuana Store Clerk/Marine #2/Marine #4/Mark Fuhrman/Mark Heiger/Market Researcher/Marklar #1/Martin/Marvin/Matthew Broderick/McCain Supporter #1/McCain Supporter #4/McClannen's Colleague/Men from the Future/Men in Crowd/Meth Cook #2/Metrosexual Man/Mexican/Mexican #4/Mexican Firework Salesman/Mexican Janitor/Mexicans/Michael Dorn/Michael's Dad/Midget/Milk Company President/Milo/Minister of Mobile Gaming/Minority #2/Missile Technician #1/Missile Technician #2/Missy/Mitch #1/Mohawk Vamp/Money Quest Presenter #2/Mongolian #2/Morgan/Mormon #1/Motel Clerk/Mousey the Mouse/Movie Producer #2/Mr. Allens/Mr. Donovan/Mr. Foley's Eldest Son/Mr. Freely/Mr. Garret/Mr. Garrison, Sr./Mr. Hakeem/Mr. Harrison/Mr. Jarvis/Mr. Jenkins/Mr. Mackey/Mr. Mackey Sr./Mr. Mathers/Mr. McGillagurky/Mr. Nelson/Mr. Torrence/Mr. Tucker/Muhammad/Mummy/Murderer #3/Murdering Murphy/Murphy/Mysterion/NASCAR Commentator/NASCAR Spokesman 2/Natalie Portman/Native American #1/Native American #2/Network Control Employee/Network Executive #2/News 9 News Reader/News Presenter #1/News Reporter #2/Nibblet/Ninja #2/Nurse #2/O.J. Simpson/Officer #2/Officer Daniels/Officer Foley/Officer Mitch Harris/Officer Nelson/Officer Ricks/Oil Driller #2/Old Man/Old Time Employee/Old Woman/Old Woman at DMV/Oprah's Assistant #1/Others/Otter #1/Otter #3/Otters/PETA Members/Pablo/Paedophile #4/Paedophile #6/Pamphlet Giver/Passerby/Passerby #2/Passerby #7/Passerby #8/Passing Woman #1/Pastor Phillips/Pat Sajak/Paul McDonahue/Paul Shaffer/Pee Level Official/Pentagon Employee/Persian #3/Peruvian #2/Pet-Owner #4/Pete Melman/Pete Thelman/Peter's Friend/Phillip 'Pip' Pirrup/Photographer #2/Photographer #5/Pilot #2/Pinewood Derby Judge/Pinkerton/Police Chief Steven/Police Radio Voice/Policeman #5/Policeman #7/Policemen/PrankCall Boy #1/Pre-Recorded Choir Singer/President of Best Buy/President's Aide/President's Aide #1/President's Aide #2/Priest/Prime Minister's Doorman/Producers/Professor Thomas/Profile #2/Prostitute #1/Protestor/Psychic #2/Public Access Announcer/Publisher/Publisher #2/Puerto Rican Man/Punter/Punter #1/Punter #2/Purity Ring Boy #2/Putt/Quagmar/Radio Host/Rancher Bob/Randy's Boss/Randy's Colleague #2/Randy's Fan #4/Reader #1/Reader #4/Receptionist/Record Label Employee #1/Red Coat #2/Red Cross Man/Red Cross Official #2/Red Cross Official #4/Red Shirt/Redneck #4/Referee/Referee #2/Removal Man/Replacement Friend/Reporter #2/Republican/Rescuer #2/Rescuer #4/Restaurant Customer #1/Restaurant Manager/Richard/Richie Cunningham/Rioter #2/Rival Dancer #2/Rival Kid #1/Rival Kid #2/Rival Kid #3/Rival Player #1/Rival Profile/Rob Schneider/Roland/Romanian Father/Romanian Man #1/Romanian Music School Teacher #1/Romper Stomper/Rooney/Russel Crowe's Onlooker/Russian Official/Ryan/Ryan Ellis/Ryan Valmer/SWAT Member/SWAT Team Member #1/Sam/Sanchez/Sanctified Band Member #2/Sanctified Band Member #3/Schoolboy/Scientist #3/Scientologist at Headquarters #2/Scott's Friend #2/Scottish Knight #2/Scottish Knight #3/Scout Leader #3/Sea Park Owner/Second Commentator/Second Game Announcer/Second News Reporter/Self/Senator #1/Senator #3/Sergeant Masters/Sergeant Snetzel/Sexual Harassment Panda's Singing Voice/Shop Clerk/Shopper #1/Shopper #2/Shoppers/Shopping Network Presenter/Show Announcers/Sidney Poitier/Singing Clown/Slaughterhouse Worker/Snooki/Snoop Dogg/Soldier/Sound Recordist/Special Olympics Host/Sportscaster #2/Spotty Man with Asperger's/Stage Hand/Stallone's Assistant/Star Wars Kid/Starvin' Marvin/Steve/Steve Forbes/Steve Towlend/Steven Thompson/Store Owner/Store Person/Students/Subway Board Member #1/Subway Board Member #2/Suitcase/Super Adventurer #1/Super Adventurer #3/Super Adventurer #4/Supreme Court Judge #1/Surgeon General/Swearing Man #1/Swearing Man #4/Swiss Official/TV Announcer #1/TV Announcer #2/TV Employee #1/TV Employee #2/TV Employee #4/TV Employee #6/Taco Bell Head/Taxi Driver/Teacher/Tech/Technician #3/Teenage Boy #3/Teenager #1/Terrance Mephesto/The Catatafish/The Ghost of Kenny/The Pope/The Squirt Leader/Therapist/Thomas/Thomas McElroy/Thomas Tucker/Thorn Filicia/Ticket Vendor/Ticketmaxx Clerk/Tim Burton/Timothy Neely/Tom Brady/Tom Foley/Tom Green/Tom Hanks/Tom Shane/Tom, the Gay Cowboy/Tony Kornheiser/Train Conductor/Train Driver/Train Ticket Salesman/Truck Driver/Trucker/Trustacious/Tryout Organiser/Turd Sandwich/Tyler/Tynacorp Security #1/U.A.L. #3/U.N. Member #1/Underpants Gnome/United Atheist Alliance Man/United Atheist League Members/Valet/Vampire Kids/Various/Vice-President Greg/Volcano Onlooker #2/Wallaby/Walter Cronkite/Water Department Man #1/Water Park Lawyer/Waterpark Employee/Weight Gain 4000 Spokesman/Whale Wars Man #2/Whale Wars Man #3/William/Willy the Don't Stare Directly Into the Sun Worm/Woman in Crowd/Yolanda/Zombie Victim
Eric Stough
as Kenny McCormick
Reginald 'Fieldy' Arvizu
as Fieldy
Ceciley Jenkins
as Women from Jersey
Lleyton J. Matthews
as Conner
Ami Kosaka
as Anime Theme Singer
Kief Davidson
as First Graders/Kindergartener
Tommy Chong
as Chief Running Pinto
David Silveria
as David Silveria
Lydia Quidilla
as Absorbant Cherokee Hair Woman in Live Action Commercial
Maria Elena Heredia
as Shelly Marsh/Various (Spanish dubbing)
Elton John
as Sir Elton John
Abdi Fatah Adawe
as Somalis
Michael Zazarino
as Stan Marsh
Becca Scott
as Sophie Gray
A.J. Holmes
as Various Characters
Skyler James Sandak
as Young Butters
Opal Alexandra
as First Graders
Max Kalvan
as Real-life Kenny
Ilana Cohn
as Women from Jersey
Jesse Brant Howell
as Ike Broflovski
James 'Munky' Shaffer
as James 'Munky' Shaffer
Craig LaMarsh
as German #1
Eric Meyers
as Self - Narrator
Lisa Donovan
as Women from Jersey
Celeste Javier
as Karen McCormick
Eldridge 'El Hud' Hudson
as Biggie Smalls/Bloods/Crips/Pimp
Adrien Beard
as Token Black/Token Williams/Various Characters/Mr. Williams/Mr. Black/Squirrely the Squirrel/Token
Elisa Gabrielli
as Laura Tucker/Nicole/Additional voices/Heather Conduct/Nicki Minaj/Paris Hilton/Prostitutes/Various
Norman Lear
as Benjamin Franklin
Seasons & Episodes
Season 1
1997 | 13 Episodes
Season 2
1998 | 18 Episodes
Season 3
1999 | 15 Episodes
Season 4
2000 | 17 Episodes
Season 5
2001 | 13 Episodes
Season 6
2002 | 17 Episodes
Season 7
2003 | 15 Episodes
Season 8
2004 | 12 Episodes
Season 9
2005 | 9 Episodes
Season 10
2006 | 14 Episodes
Season 11
2007 | 14 Episodes
Season 12
2008 | 14 Episodes
Season 13
2009 | 14 Episodes
Season 14
2010 | 14 Episodes
Season 15
2011 | 14 Episodes
Season 16
2012 | 14 Episodes
Season 17
2013 | 10 Episodes
Season 18
2014 | 10 Episodes
Season 19
2015 | 10 Episodes
Season 20
2016 | 10 Episodes
Season 21
2017 | 10 Episodes
Season 22
2018 | 10 Episodes
Season 23
2019 | 10 Episodes
Season 24
2020 | 3 Episodes
Awards
CableACE Awards 1997
Animated Programming Special or Series
Environmental Media Awards, USA 1997
Nominee
Environmental Media Awards, USA
Television Episodic Comedy