Demand Insights
> Last 7 days
Demand Rank
Worldwide
WW
#
October 27, 2021
WW
Daily Demand (Last 7 days)
Travelability
Global Travelability indicates how well a title performs internationally relative to its home market
Sesame Street's
home country is:

United States
Demand Score
Worldwide
WW
Average Demand for Sesame Street is 0.0 times the demand for the average show in Worldwide in the Last 7 days.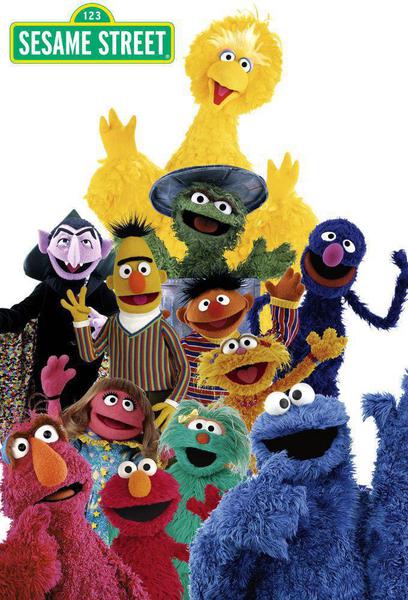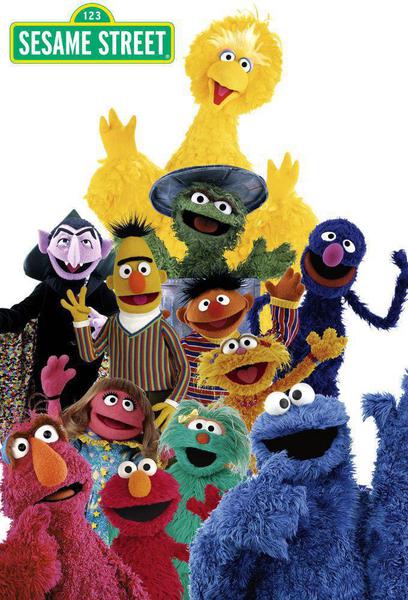 Trend
Worldwide
WW
Sesame Street has a neutral trend. It has grown in demand by 0x in Worldwide in the Last 7 days.
In Genre Performance
Worldwide
WW
Sesame Street ranks at the 0.00th percentile in the genre. This means Sesame Street has higher demand than all other titles in Worldwide
About this title
Storyline
A longtime favorite of children and adults, and a staple of PBS, "Sesame Street" bridges many cultural and educational gaps with a fun program. Big Bird leads a cast of characters teaching children numbers, colors and the alphabet. Bert and Ernie, Oscar the Grouch and Grover are just a few of the other creatures involved in this show, set on a city street full of valuable learning opportunities.
Plot Keywords
puppet
children
educational
learning
Company Credits
Production Co: Children's Television Workshop (CTW), Curious Pictures |  See more »
Cast
John Lovelady
as Additional Muppets/Additional Muppet Performer/Rhymie
Huck Milner
as Mr. Noodle kid
Alexis Deeg
as The Braid-y Bunch Member
Rick Moranis
as Self/Minnesota Shorts
Kristin Chenoweth
as Ms. Noodle
Olga Felgemacher
as Grocer/Grover/Mrs. Bolinski
Allen Swift
as Man with the Giggles/Narrator 'Melvin the Moving Man' segment
Daniela Barbosa
as Daniela
Brandon Slagle
as Alphabet Town Resident
Peyton Skylar
as Peyton Skylar
Margaret Hamilton
as Miss Gulch
Goo Goo Dolls
as Themselves
Lonnell Williams
as Lonnell
Paul Jacobs
as Green Hispanic Anything Muppet man/Red Square
Eliot Sash
as Police Lieutenant Eliot
Alice Dinnean
as Muppet/Goldilocks/Sherry Netherland/Cafeteria Member/Cow #1/The Letter P
Caroll Spinney
as Big Bird/Oscar the Grouch/Oscar/Bruno the Trashman/Granny Bird/Anything Muppets/Bennett Snerf/Cookie Monster/Train Rider/Bruno/Various Monsters/Adrienne/Annoucer/Beautiful Day Monster/Big Bird & Oscar/Bird Bird/Brother/Farmer/Floating Face/Hippie/King/Lefty/Lefty the Salesman/Little Boy & Blue Man/Monotone/Monotones Vocalist/Mother (Purple)/Mr. Rocco/Oscar the Grocuh/Purple Boy/Purple Hippie/Rubber Ball/Sam the Robot/Sister/Voiceover
Zayn Alam
as My Bashed Future
Ronaldo Vilanvov
as Cousin
Billy Dee Williams
as Self
Christopher Knowings
as Chris/Chris Robinson
Granoldo Frazier
as Backup Singer 'Disco D'
Tiffany Haddish
as Dr. Birdwhistle
Jane Henson
as Vocals on 'Women Can Be'/Additional Muppet Performer/Additional Muppets
Jorge Pupo
as Library Patron/Spanish Man
Jessica Laight
as Bus Driver
Michael Che
as Michael Che
Kossim Osseni
as Haitian Dad
David Alan Grier
as Aladdin
Ellie Goulding
as Ellie Goulding
John Leguizamo
as Captain Vegetable
Tyrone Davis
as Singer 'Elbows and Knees'/Singer 'Island of Emotion'/Singer 'Island of Emotion' and 'Playground Map Song'/Singer 'Playground Map Song'/Vocalist
Joe James
as Gordon's Father
George Stephanopoulos
as Co-Anchor/Self
Garth Brooks
as Self/Guest Appearance in 'A New Way to Walk'
Loretta Tupper
as Miss Trump
Morgan Priester
as Michael
Paul Haenen
as Kobus Kraai
Edward G. Christie
as Additional Muppet Performer/Additional Muppets/Edwina/Ernie (Assistant)/Fred the Horse/Fred the Wonder Horse/Uncle Ned
Samantha Bee
as Mother Goose
Marilyn Sokol
as Aunt May, the Camp Director/Country Girl/American Girl ('Me')/Astronaut/Green Vocalist/Marshal Earp/Milkmaid/Betty Lou/Cat/Kathleen the Cow/Loaf of Bread/Mother/Opera Singer/Valkyrie/Vocalist/Vocals on 'Women Can Be'/Additional Anything Muppets/Anything Muppets/Bread/Bus Passenger/Cold Girl/Country Woman/Female Valkyrie/Girl/Lola/Shoemaker's Wife/Singer 'Me and You'/Singer 'Pockets'
Shirley Jones
as Mother Goose
Mark Zeszotek
as Additional Muppets
Chris Thomas Hayes
as Muppet/Hoots
Jeff Redd
as Self/'Between' singer
Elisabeth Shermane
as Self
Alex Stevens
as The Baker/Baker (segment "Song of Two")
Northern Calloway
as David/Baby Breeze/Barnaby Heartstrong (David)/David Robinson/Same Sound Brown/Bill (David)/Hipster/The Hipster/Beatnik/Boxer David/Jasper Johnson (David)/Singer 'I'm Pretty'/Sluggo the Great/Sluggo the Great (David)
Josh Gad
as Vincent Van Stop
Emilio Delgado
as Luis/Luis Rodriguez/Captain Swashbuckle/Spanish Kid ('Me')/Additional Vocals 'Wheels on My Feet'/Assistant Luis/Captain Under-Wonder/Captain Under-Wonder (Luis)/Chaplin/Max Ferbilfeemer/Singer 'Follow the Arrows'/Singer 'Three of These Kids'/Store Keeper/Subject #1 (Luis)
Paul Hartis
as Additional Muppets
Makana Say
as Explorer Boy
Tish Rabe
as Moo Wave Vocals/Moo Wave Cow
Alison Bartlett
as Gina/Gina Jefferson/Gina Rodriguez/LaVanna White
Brandon Maggart
as Buddy/George the Mailman
Brooklin Yearwood
as Tricycle Girl
Olamide Faison
as Miles/Miles Robinson
Sarah Jessica Parker
as Self
Sheldon Peters Wolfchild
as Sheldon/Sheldon Wolfchild American Indian Family
Tristan Riggs
as Lacrosse Player
Jeff Goldblum
as Self/Minneapolis
Lexine Bondoc
as Lexine/Self
Gabriela Rose Regan
as Gabi
Bobby Moynihan
as Quacker Duck Man
Flo Ayres
as Sissy the Skunk
Quentin Morales
as Dancing Boy
Sonia Manzano
as Maria/Chaplin/Maria Rodriguez/Maria Figueroa/Maria Figueroa Rodriguez/Smart Tina/Duck/Narrator 'Old King Cole'/The Great Addini/Additional Vocals 'Wheels on My Feet'/Wanda's Mother
Violet Tinnirello
as Charlie
Carson 'Koz' Noel III
as Street Kid
Nathaniel Funke
as My Bashed Future
Jesse Tyler Ferguson
as Self
Nancy Cartwright
as Bart Simpson
Philippe Hartmann
as Neighbourhood Friend at Mr. Hooper's Store
Jane Curtin
as Cinderella/Self
Alaina Reed-Hall
as Olivia/Olivia Robinson/Singer
Ife Colymore
as The Braid-y Bunch Member
Darrell C. Wilson Jr.
as Son
Gregg Goldston
as Action Man/Alphabet Pictures
Ullanda McCullough
as Backup Vocals/Vocalist
Mary Jo Catlett
as Recycling Mayonnaise Jars Narrator
Michael Earl
as Additional Muppet Performer/Pumpkin Man/Forgetful Jones/Poco Loco/Leslie Mostly/Mr. Snuffleupagus/Tarnish Brother/Big Kid/Blue Man/Bruce/Cowboy X/Frog Guitarist/Gardener/Lavender Man/Lavender Tough Kid/Lefty the Ballplayer/Monster Patient/Mr. Snuffleupagus (Assistant)/Red Monster Surgeon (singing)/Sally Sanchez/Toothbrush
Julianne Buescher
as Betty Lou's Mom/Sherry Netherland/Additional Muppets/Beans/Cook/Ms. A. M. Goat/Sophie/Storybook
Kylie Liya Page
as Carlotta
Heather Asch
as Muppet/The Grouch
Jon Stone
as Announcer 'School in the Afternoon' promo/Creature Feature announcer/Narrator
Imani Patterson
as Miles/Miles Robinson
Martina Navratilova
as Self
Kyra Sedgwick
as Camouflage Carla
Tim Gunn
as William 'Bill' Ding
Holly Robinson Peete
as Sally
Sage LemYou
as Self - Sage
Alexander Scheitinger
as Murray Had a Little Lamb
Pui Fan Lee
as Baby Bird/Mama Bird
David Langston Smyrl
as Mr. Handford
Camille Bonora
as Meryl Sheep/Clementine/Ruby/Lady Agatha/Shoe/Goldilocks/Miss Scarlett/Big Sad Wolf/Fairy Godmother/Juliet/Pig/Princess/Sally Soho/The Princess from 'The Princess and the C'/Thumbelina/Tomato/Additional Anything Muppets/Agnes/Annette/Annette Monster/Fish/Gray Monster/Green Arab/Ilsa/Lamb/Mother Bird/Orange Martian/Police Officer/Shirley/The Boss/'Let's Go Driving in a Car' Mother/Additional Muppet Performer/Adrienne Bip/Alice the Actress/Beans/Britta/Bumblebee/Cinderella/Daughter/Deirdre/Doctor/Electrician/Elmo's Great Grandmother/Ernie's Friend/Girl/Glo/Granny Wolf/Green Nomad/Grouch Explorer/Hotel Boss/Hotel Manager/Immy/Ingrid/Keyboardist/Kid with Kermit/Lavender (AM) girl/Lavender Cowgirl/Lavender Miner/Letter Carrier/Letter Z/Little Green Riding Hood/Little Miss Annabelle Muffet/Mama Bear/Merry Monster in 'Conga'/Mommy Bird/Ms. Scarlett/Peanut #2/Polly Darton/Ruby Monster/Sheep #2/Shovel/Shrieking Shovel/Small Orange Hispanic Anything Muppet Girl/Spider/Stella/Stepsister #1/Stepsister #2/The Countess/The Oat Bran Band Bass Player/The Princess from the Princess and the C/The Shoe/The Shrieking Shovel/Trashmen Lead Vocalist/Veronica/Vivian Vase (segment 'In, On, and Under')/Woman/Woman in Hooper's
Sean Sanders
as Boy with Cat/Grouchketeer/Self with Stinky
Joseph Shabalala
as Zulu Chief
Carlo Alban
as Carlo/Carlos
Ismael Cruz Cordova
as Mando
Frank Patton III
as The Ant
Judy Freudberg
as Customer
Olivia Skye Soto
as Daughter
Paula Toranzo
as Karate Demonstrator 3
Sarai Tzuriel
as Kippi Ben Kippod
Sally Jessy Raphael
as Guest Appearance in 'A New Way to Walk'
Khalid Moultrie
as Traction Jackson
Christopher Cerf
as Little Chrissy/Singer 'Cecille's Theme Song'/Bruce Stringbean/How Now Brown/Backup Doctor/Alphabeat Vocals/Lavender Monotone/Vocalist/Captain/Groom/Chrissy/Monotones Vocalist/Frazzletone/Lavender Vocalist/Mick Swagger/Back-up Singing Doctor/Fat Blue Tarnish Brother/Lavender Beetle/One of the Tarnish Brothers/The Rebel L/Additional Anything Muppets/Additional Voices/Alphabeat/Backing Doctor/Backup Singing Doctor/Backup Vocals/Blue Greaser/Bruce Springbean/Greaser/Gurgling Fish/How Now Brown Cow/How-Now-Brown-Cow/Kevin/Manatee/Melody Barber Singer/Monotones/Singer/Singer 'Above and Below'/Vocals
The Deadly Nightshade
as Themselves
Marijke Merckens
as Marijke/Selma Duim
Wilhelmenia Fernandez
as Self
Heidi Berg
as Oinker Sister/Backup Vocals/Oinker SIster/Oinker Sister #1/Vocalist
Sôichi Noguchi
as Astronaut Alex
Chris Berman
as Chris Berman Muppet
Garrett Saunders
as Gordon
Louise Gold
as Big Glad Wolf/Bonnie Rabbit/Sally Messy Yuckyael/Sheep/'I Love You More or Less' female singer/Beans/Cat Owner/Celeste/Chicken/Cowgirl/Day Care Center employee/Ethel Mermaid/Flower 1/Girlfriend/Green Cowgirl/Grungetta/Ida Normer/Lover #2/Monster Vocalist/Mother Bird/Mrs. Frazzle/Sooey the Pig/South American Lady/South American Vocalist/The Oat Bran Band Acordianist
Joan Gerber
as Alice Braithwaite Goodyshoes
Jimmy Fallon
as Self/Wild Nature Survivor Guy
14 Karat Soul
as Themselves/Singers 'Hand Talk'
Carmen Osbahr
as Rosita/Ovejita/Muppet/Queen of Nacho Picchu/Additional Muppets/Additional Performers/Cow/Itchy/Kathleen the Cow/Rosita in 'Conga'/The Grouch
Judy Collins
as Self/The Sad Princess
Andy Luckey
as The Seventh Son
Edouard DeSoto
as Minister
Josh Malloy
as My Bashed Future
Bobby Darin
as Singer 'Splish Splash'
Hal Dion
as Street Performer, People In Your Neighborhood
Anthony Pierini
as Anthony
Michael Christensen
as Michael/Self
Pier Paquette
as Louis the Otter
Leonard Jackson
as Mr. Handford
Casey Kasem
as Blue Man in 'Q for Quarter' Cartoon/Fly/'B Cartoon' Narrator/Man in 'R for Radio' Cartoon/Man/Robin
Charlotte Rae
as Molly the Mail Lady
The Lemmings
as 40 Lemmings
Frank Oz
as Bert/Grover/Cookie Monster/Harvey Kneeslapper/Tessie Twiddlebug/Muppet/Lefty the Salesman/Anything Muppets/Prince Charming/Beautiful Day Monster/Humpty Dumpty/Mailman/Frank/Pig/Backup Doctor/Barber/King/Snow White/Train Conductor/Additional Anything Muppets/Boy/Charlie/Green J Friend/Pumpkin Cheerleader/Rocky's Mother/Alistair Cookie/Cow/Doc Holiday/Dr. Rainbrain/Farmer Frankie/Frances Oznowicz/Girl/Jascha Lombardi/Larry Rhymie/Man/Parker Piper/Pinocchio/Porter Piper/Professor Hastings/Repairman/Salesman/The Biggest Person in the Kingdom/The Pied Piper/The Smallest Person in the Kingdom/The Woodsman/Cloud/Clucky Luciano/Director/Driver/Fat Blue Tarnish Brother/Fat Blue Vocalist/Lamont/Lefty/Little Miss Muffet/Pig #1/Santa Claus/The Encyclopedia Salesman/The Evil Prime Minister/Additional Muppets/Announcer/Bart/Bat/Bats/Big Bill/Caterer/Cowpoke/End/Fuzzyface/Green Alien/Horse/Jack/Larry/Lavender Son/Little Bad Wolf/Lulu/Mahna Mahna's Backup Girl/Maurice's Love Interest/Papa Piper/Pig #3/Poppa Piper/Princess Penelope/Ralph/Rosemary/Royal Cook/Scooter/Sister/Spider/Splurge/Square/Store Clerk/The Cat with the Fiddle/The City Mouse/The Old Woman Who Lives in a Shoe/The Square/The Tortoise/Tooth/Townsperson #3/Trudy/Turtle/Woman/Woodsman/Zizzy Zoomer #3/'Alphabet Chat' director/AM Boy/AM Girl/Additional Monsters/Additional Performers/Aladdin/Alphabet O'Malley/Anything Muppet/Attendant/Augustine Washington/Baritone Lavender Singer/Bearded Hippie/Big Barney/Big Bird/Biggest Person in the Kingdom/Blue Singer/Boy (Green)/Brother/Brother ('Five People in My Family')/Brown Wolf/Bruce Rumpelstiltskin/Bunny/City Mouse/Cleaner/Country Vocalist/Delivery Man/Doctor/Dog/Duck/Elaine/Employment Agent/Evil Prime Minister/Fat Blue Guy/Fat Blue Singer/Fat Blue Tarnish Brother (Assistant)/Fireman/First/Fish/Florist/Game Show Announcer/Gas Station Attendant/Gas Station Man/George's Father/Girl (Reddish-Magenta)/Green Cowboy/Green Girl/Green Grouch/Hare/Harold/Helen Happy/Hot Dog Man/Jeffery/Keith Heartburn/King Morris/Lavender Director/Lettuce/Little Boy/Little Girl ('Lulu's Back in Town')/Little Miss Muffett/Live Hand Closer/Lucy Jones/Male Teacher/Moe Busby/Monsters Flanking Tony/Mother/Mother Goose/Mr. Draper/Mrs. Rooney/Mumford's Duck/Pigs #1 and 3/Pink Girl/Pumpkin Man/Pumpkin Subject/Purple Boy/Rabbit/Round Monster/Royal Subjects/Rubber Balls/Sally Screamer/Shoemaker/Shopkeeper/Slimey/Smallest Person in the Kingdom/Smilin' Jack/Son #3/Sour Bird/Street Cleaner/Taminella Grinderfall/Telephone Repairman/The Colonel Explorer/The Mailman/The Old Woman who Lives in a Shoe/The Shoemaker/Thief #1/Thin Green Monster/Tortoise/Train Engineer/Various Monsters/Villager/Wicked Witch/Windy (Beautiful Day Monster)/Wisecracking Ball/Young Cowboy/Zelda
Warrick Brownlow-Pike
as Gonger
Amber Baldinelli
as Word on the Street
Leslie Carrara-Rudolph
as Abby Cadabby/Velvet/Abby/Muppet/High-Walking Heidi/High-Walking Hidi/Moby Pink/Pandora/Spot/Young Woman/Alice Burns/Belly/Big Tomato/Brittany Pierce Muppet/Dog/Grouch/Iris/J/Ladyfinder/Ladyfinger/Ms. Barrett/Ovejita/Shee-pret Service/Sleeping Beauty/The Grouch/Virginia Virginia
Daniel Genalo
as Dancing Businessman
Reese Alvarado
as Sporty Kid #5
Michael Gregory Fung
as Self
Richard Belzer
as Man in Row Boat #1/Man in Rowboat #1
Desiree Elle
as Sofia's Mom
Karen Ialacci
as The Braid-y Bunch Member
Jason Thornton
as Two-Headed Monster
Tori Scott
as Garbage Woman
Zoe Considine
as Word on the Street Girl
Juli Christman
as 'Doll House' Singer
John Tartaglia
as Muppet/Rhombus of Recipes/Giant Octopus/Additional Muppets/Additional Performers/Brandeis/Fast-Drawing Fred/Man Who Can't Stop Sneezing/Muppet Performer/Phoebe/Rhombus of Recipe/Sneezing Man/The Grouch/Trey
Paul McGinnis
as Muppet/Additional Muppets/Ambulance Driver
Kamilah Martin
as Blue Palette
Judith Kahan
as Marcia Middlewell
Kayden Duncan
as Little Girl
The Four Tops
as Themselves
Xiomara F. de Sales
as Xiomara
Alfonzo Thornton
as Listen My Brother/Self
Julie Kavner
as Marge Simpson
Cheryl Blaylock
as Blue Honker/Additional Muppet Performer/Additional Anything Muppets/Additional Muppets/Bird/Girl/Harriet/Lavender Subject/Anything Muppets/Canary/Forgetful Cousin/Forgetful Jones's Cousin/Forgetful's Mom/Granny/Student
Lynne Thigpen
as Training Officer/Wasa Training Officer
Tina Fey
as Bookaneer Captain
Joe Raposo
as Singer 'Somebody Come and Play'/Aardvark/Middle Singer/Singer 'Everybody Sleeps'/Singer 'Frog Struggle Song'/Singer 'Peanut Butter'/Singer 'Kangaroo Blues'/Singer 'Sloth Sleepy'/Singer 'Take a Breath'/Singer 'The Goat'/Singer 'Water Baby'/'J Jump' Singer/Cookie Monster/Pig/Pumpkin Hippie/Singer ' Little Things' and 'Frog Struggle Song'/Singer 'A Little Bit At the Beginning' (DVD version)/Singer 'Chicken or the Egg'/Singer 'Dressed Up'/Singer 'Everybody Sleeps' and 'Kangaroo Blues'/Singer 'Families'/Singer 'Flying'/Singer 'Funny Face'/Singer 'Go Ahead and Touch' and 'Frog Struggle Song'/Singer 'Hippopotamus Round'/Singer 'I Like Alaska'/Singer 'Little Things' - 'Three is My Favorite Number' - & 'I'm an Aardvark'/Singer 'Look a Little Closer'/Singer 'New Life' and 'I Like Alaska'/Singer 'Penguins Five' - 'Doggy Paddle', and 'There's a Bird On Me'/Singer 'Pretty Baby'/Singer 'Trying and Trying Again'/Singer 'Two is You and Me'/Singer 'Water Baby' & 'Pretty Baby'/Singer 'Water Baby' and 'Families'/Singer 'What Are Kids Called'/Singer 'What Do You Do With a Fruit?'/Singer 'When I'm Itchy, I Scratch'/Singer 'Which Comes First, the Chicken or the Egg?'/Singer (segments "I Believe in Little Things" and "There's a Bird on Me")/Singer Bein' a Pig'/Trombone Player/Vocalist
Zero Mostel
as Spell Binder
Christopher William Chamberlin
as Child
John Moschitta Jr.
as Man with Long-Named Baby/Porter Pepper
Brandon Soo Hoo
as Bicycle Boy
Jerome Raphael
as Mad Painter's Victim/Mad Painter Victim
Ivy Austin
as Moo Wave Vocals/Sooey Oinker/Moo Wave Cow/Vocalist/Cereal Girl/Oinker Sister/The Oinker Sisters/Grandmother 'Listen to the Bells'/Miss M/Mother ('Let's Go Driving')/Additional Anything Muppets/Fish/Girl with Herry/Jill/Mother/Singer/The Cereal Girl/A Police Officer/Bellhop's Boss/Blanche the Polar Bear/Boss/Cerial Girl/Female Sheep/Girl ('Daddy Helps with the Dishes')/Girl Vocalist/Girl Who Loves to Brush/Gurgling Fish/Hammy Swinette/Hotel Boss/Joan/Kid #2/Lavender Hispanic Anything Muppet woman/Madame Alma Cluck/Mother 'Let's Go Driving'/Mother (Let's Go Driving')/Night Bugs/Nurse/Policewoman/Singer 'Banana'/Singer for 'Shepherd plays Hide and Seek with his sheeps'/The Flying Lizard/Vocals on 'Night Bug Boogie'/Woman in Antarctica
Meilee Condron
as Bubble Gum girl/Rollerblade Girl/Sporty Kid #3
Stockard Channing
as Mad Painter's Victim
Gilbert Gottfried
as Denny the Distracter
Oliver Clark
as Hairdresser
Daws Butler
as Warning Cartoon Man/J Train Commentator/Mad Scientist
Mai Brunelle
as Sister (Segment)
Cheech Marin
as Guest Appearance in 'A New Way to Walk'
Penélope Cruz
as Companion
Steve Whitmire
as Ernie/Muppet/Kermit the Frog/'I Love You More or Less' male singer/'Let's Go Driving in a Car' son/Additional Muppets/Additional Performers/Billy Idle/Cookie Monster's Mom/Henry the Pig/J.P. Mouse/Jury Penguin 1/Kermit/Little Boy Blue/Tall Orange Anything Muppet dentist/The Oat Bran Band Drummer/Watson
Lillias White
as Lillian/'My New Computer' singer/Singer 'Every Bit a' Litter Hurts'/Singer 'Face Facts'/Singer 'Face Facts' and 'Every Bit a' Litter Hurts'/Singer 'Mother Brown's Farm'/Singer 'My New Computer'/Singer 'Reach Your Hand Up High'/Singer 'Sixteen Blues'/Singer 'What's Inside?'
Tyler James Williams
as Tyler
Matt Robinson
as Gordon/Roosevelt Franklin/Gordon Robinson
Paul Benedict
as The Mad Painter/Mad Painter
Eric Jacobson
as Grover/Bert/Muppet/Guy Smiley/Additional Muppets/Additional Performers/Cap-ten Kirk/Doctor Two/G/Giant Boulder/Hammy/Jitterbug/Oscar/Penguin Guard
Melissa Creighton
as Muppet
Usher
as Elmo Slide Dancer/Usher
Spencer Lott
as Honker/Muppet Performer
Bryant Young
as Additional Muppet Performer/Muppet/Additional Muppets/Mr. Snuffleupagus' Back Half/Additional Performers/Mr. Snuffleupagus (back half)/Snuffy
Van Brunelle
as Brother (Segment)
Jason Jones
as Professor Messla/Professor Nikola Messla
Josiah Morrison Pannell
as Son
Ginny Tyler
as M in Space cartoon
Kyan Samuels
as Sporty Kid #2
George Faya
as Liliana's Dad
Steven Schub
as Dan the Clarinet Man
Thea J. Ogunusi
as The Braid-y Bunch Member
Brian Henson
as Boy with Three Peas/Boy with Nine Quarters/Boy with Seven Nickels/Boy with Eight Ping-Pong Balls/Self/Body Parts vs. Heavy Equipment Boy/Boy/Boy with Seven Nickles
John Williams III
as John-John
Josephine Huang
as Hipster Girl
Jessica Stone
as Mrs. Sparklenose
Ricky Gervais
as Ricky Gervais/Self
Charlotte Stent
as Young Girl
Lily Tomlin
as Edith Ann/Self/Ernestine the Telephone Operator
John Henderson
as Mr. Williams
Joseph Gordon-Levitt
as Self
Jeremy Miller
as Host of 'Dreidel of Fortune'/Self
Rosie O'Donnell
as Self/Self - Guest
Branford Marsalis
as Forrest Wimbledon
Hanna Heck
as The Braid-y Bunch Member
Manuel Zavala
as Sporty Kid #6
Marta Sanjurjo
as Aunt Marta
Christopher Meloni
as Self
David Shiner
as Guest Appearance in 'A New Way to Walk'
Jim Henson
as Ernie/Kermit the Frog/Guy Smiley/The Baker/Thomas Twiddlebug/Anything Muppets/Harvey Monster/Sinister Sam/Bad Bart/Bip Bippadotta/Tony/Blue Martian/Jester/Kermit/Additional Anything Muppets/Baker/Boy/Cowboy/Roberta/Spaceship Surprise Captain/The King of Eight/Barry Rhymie/City Hipster/Father/Frances's Last Line/Juggler/Lance/Mahna Mahna/Salvador Dada/The King/Bartender/Ben/Blue Man/Boater/Captain Vegetable/City Boy/Fat Blue Cheerleader/Fat Blue Guy/Fat Blue J Friend/Fat Blue Victim/Fenwick/Flakey/Granny Fanny Nesselrode/Green Cowboy/Lavender Alien/Lavender Vocalist/Mailman/Mr. Nose/Pokey/Prime Minister/Prince Charming/Rowlf the Dog/Royal Cook/Store Clerk/Additional Muppets/Baby Monster/Beginning/Bip Bipadotta/Blue Victim/Blue Villager/Bruce/Captain/Casanova/Court Jester/Dan/Fred the Monster/Frog/Garbageman/Geefle/George Washington/Goldfish/Green Man/Green Monster/Guitarist/Head Cheerleader/Janitor/King Peter the Persnickety/King Richard the Chicken-Hearted/King of 8/Lavender Cowboy/Lavender Singer/Lead Singer 'Listen to the Bells'/Lead Singer 'One Banana'/Lead Singer 'Street Garden Cooperation'/Marvin/Maurice/Mr. Essex/Nature Lover/Nose/Officer Stan/Pat Playjacks/Royal Fireman/Sam/Sam the Snake/Sammy the Snake/Scudge/Sneaky/Stagehand/The Young Son/Zizzy Zoomer #1/Anything Muppet/Attendant/Baker (segment "Song of Two")/Banker/Baritone/Beatnik/Billy/Bip BIppadotta/Bip Bippadota/Blue Cheerleader/Blue Guy/Blue J Friend/Bread/Bruce Monster/Bus Driver/Carpenter/City Man/Clerk/Diver/Doc/Drippy/Elmo Mondiporg/Employer/Fat Blue Dentist/Fat Blue King/Fat Blue Man/Fat Blue VIctim/Fat Blue Witch/Father ('Five People in My Family')/Father (Pumpkin)/Fiddler 1/Fireman/Freddy Smith/Garbage Man/Genie/Grandmother Happy/Green Boy/Green Man 'Exercise'/Grocer/Harold Happy/Harry/Henry/Herry Monster/Hipster/Jack/Juggler (on-camera)/King/King Gerry the Generous/King of Eight/Lead Singer'Listen to the Bells'/Lefty/Little Bird/Lord Lester/Lost and Found Clerk/Man/Marshal McClean/Marvin (music store owner)/Monsters/Motorperson/Moving Man/Mr. Jenkins/Newsdealer/Orange Gold Subject/Pedestrian/Postman/Purple Boy/Purple Monster/Rancher Ernie/Royal Bass Player/Sheldon the Turtle/Short Branch Cafe Bartender/Soldier/Sonny Friendly/Storekeeper/The Baler/The Emperor/The Geefle/The Juggler/The Letter W/The Mailman/Tom Smith/Tuba Player/Two-Headed Monster's Mom/Uncle (Fat Blue)/Unicorn/Various Monsters/Various Muppets/Villager/Villagers/W/Woman
Hal Smith
as Ant/Bear/Elephant
Raymond Oliver Soto
as Son
Carl Gordon
as Mr. Robinson
Shazdeh Kapadia
as Gabrielle
Loretta Long
as Susan/Susan Robinson/Mrs. Heartstrong (Susan)/Suzetta Something/Mahna Mahna's Backup Girl/Mother/Roosevelt's Mother/Girl/Mother ('Five People in My Family')/Mother (Purple) - singing/Piccolo Player/Roosevelt Franklin's Mother/Suzetta
Lisa Buckley
as Betty Lou/Additional Muppets/Beans/Ida Nomer/Jodie/Mother/Muppet Performer
Jennifer Barnhart
as Muppet/Zoe/Mama Bear/Gladys/Mama Bird/Charlie's Mom/Chicken/First Lady/Furry Godmother/Gladys the Cow/Granny Bird/Granny Snuffle/Maggie Cadabby/Muppet Performer/Sue Sylvester Muppet/Super Chicken/Taylor McKessie Muppet
Dennis Franz
as Dennis Franz
Rick Lyon
as Additional Muppet Performer/Additional Muppets/Donkey/Bernie the Baker/Blue Bird/Cookie Monster in 'Conga'/Cookie Monster in 'Hand Talk'/Oscar
Matt Vogel
as Muppet/Big Bird/Count von Count/Zowie-Zown the Upside-Down Clown/Darth Chicken/Mr. Johnson/The Count/Alex/Anything Muppet Boy/'Letter of the Day Game Show' Announcer/Additional Muppets/Additional Performers/Big Bird (Journey to Ernie)/Brown Wrestler/Chicken/Crossing Guard/Ernie/Gassy/Grouch/Guinea Pig/Hansel/Hubert the Human Cannonball/Little Cookie/Meek Cube/Pig/The Big Bad Wolf/The Cube/The Grouch/Wyoming Walt
Mary Miller
as Mrs. Williams
The Pointer Sisters
as Singers 'Pinball Number Count #2'/Singers 'Pinball Number Count #10'/Singers 'Pinball Number Count #11'/Singers 'Pinball Number Count #4'/Singers 'Pinball Count #3'/Singers 'Pinball Number Count #7'/Singers 'Pinball Count #11'/Singers 'Pinball Count #6'/Singers 'Pinball Number Count #5'/Singers 'Pinball Number Count #6'/Singers 'Pinball Number Count #8'/Singers 'Pinball Number Count #9'/Themselves/Singers 'Pinball Count #10'/Singers 'Pinball Count #12'/Singers 'Pinball Count #2'/Singers 'Pinball Count #7'/Singers 'Pinball Count #9'/Singers 'Pinball Number Count #3'
Chris Morales
as Street Kid
Colleen Foy
as Self (segment "Sign Language Word of the Day - Exercise")/Self - Little Theater of the Deaf
Alton Brown
as Elmo Slide Dancer
Rafael Lugo
as Uncle Rafael
Melanie Taylor
as Red Palette
Gregory Hines
as Self/Gregory the Great
Lillian Hurst
as Mrs. Figueroa
Robert Rauffer
as Self - Child
Fran Brill
as Prairie Dawn/Zoe/Muppet/Little Bird/Betty Lou/Arlene Frantic/Polly Darton/Nora Nicks/Green Cheerleader/Jungle Girl/Lavender J Friend/Carol the Baker/Little Red Riding Hood/Roxie Marie/Woman/Additional Muppet Performer/Big Grad Wolf/Billy Monster/Girl/Head Villager/Mother 'Listen to the Bells'/Rita Rucci/Alice/Billy/Bird/Lavender AM Girl/Mouse/Numberella/Plumber/Reporter/Snow Grouch/'Let's Go Driving in a Car' daughter/Additional Muppets/Additional Performers/Bug/Cafeteria Member/Casey the Rabbit/Cereal/Countess/Cuckoo Bird/Daughter (Princess)/Debra Starr/Det. Olivia Benson/Fairy Godmother/Fairy Nap-Mother/Fat Blue Miner/Flower 2/Frannie/Grandmother/Green Girl/Grouch/Helena/Henry/Hot Pink Subject/I. C. DeForrest/Imogene/June Moon/Lavender Girl/Lifeguard/Linda/Little Bo Peep/Mary/Monotone/Monotones Vocalist/Mother/Mrs. Crustworthy/Norah Nicks/Nurse/Omagrossa/Plate/Postal Worker/Princess Cutie/Princess Geraldine/Queen Quinella/Quinn Fabray Muppet/Roxie Marie Callahan/Rubber Balls/SMV Hostess/SMV VJ/SMV Video Jockey/Sandy/Small Bird/Summer Squall/Sylvia Little, Betty Lou/Transylvanian Woman/Ursula/Vertigo/Vivian/Vocalist/Wanda Cousteau
Roscoe Orman
as Gordon/Trash Gordon/Gordon Robinson/Hard Head Henry Harris/Mr. Heartstrong (Gordon)/Big Murray (Gordon)/Boxer Gordon/Hardhead Henry Harris/Subject #2 (Gordon)
Timothy Olyphant
as Self - Guest
Phil Torres
as Self - Phil The Scientist
Marisa Tomei
as Self - Guest
Elizabeth Vargas
as Self - News Anchor/Substitute Co-Host
Halle Berry
as Self - Guest
Josh Friesen
as ABC Aliens/Announcer/Rock Band Bird
Allan Swift
as Man with the Giggles
Bill McCutcheon
as Uncle Wally/Cousin Henry Heartstrong (Uncle Wally)
Stephen Gustafson
as Steve
Brayden Scott
as Boy Counting 11 Balls
Fred Wardenburg
as Singer 'Cow Dog Song'
James J. Kroupa
as Lovey/Additional Muppet Performer/Jimmy/Owl/Rockhead/The Bartender/Additional Muppets/Elmo in 'Conga'/Green Male Sailor/Green Sailor #1/Pumpkin Subject
Patrick John
as My Bashed Future
Paul Reubens
as Pee-Wee Herman/Self
Malcolm-Jamal Warner
as Self
Carrie Underwood
as Carrie Underworm
Alison Mork
as Duck/Additional Muppets/Gina
Araija DaCosta
as Friend (Segment)
Kamdyn Corwin
as Explorer Girl
Kevin Clash
as Elmo/Hoots the Owl/Muppet/Baby Natasha/Clementine/Watson/Wolfgang the Seal/Benny Rabbit/Ferlinghetti Donizetti/J.P./King/Kingston Livingston III/Sad/Baby Tooth/Chip/Cowgirl/Dick/Dr. Nobel Price/Dwayne/Frog/Natasha/Benny the Bunny/Chip Cat/Hoots/Left/Mario/Octopus/Pablo Paint Palette/Pizzeria Dos Twin #1/Rainbow Fish/Singer 'Fixin' My Hair'/Son ('Let's Go Driving')/The Big Bad Wolf/Additional Anything Muppets/Additional Muppets/Beet/Benny/Big Jeffy/Blue Martian/Caribbean Frog/Carribbean Frog/Cee Lo Green Muppet/Dog/Eel/Grand High Triangle Lover/Green Dentist/Jack/Kevin/Lead Singing Dentist/Max/Mel/Orange Martian/Pageant Announcer/Patti Paintbrush/Preposterous/Professor D. Rabbit/Rockhead/Sad Dwarf/Sam/Sheep #2/Shepherd/Son/Sophie/Straw-house Pig/Student/Tennis Match Announcer/The Eel/Timmy/Additional Muppet Performer/Additional Performers/Animal Shelter Owner/Apple/Baby Clementine/Baby Fats Domino/Baby Tooth and the Funky Funk/Billy Idle/Blue Guy/Blue Tough Kid/Boy/Boy in Classroom/Chad Danforth Muppet/Corn/Dentist's Patient/Dimples the Dog/Ernie's Friend/Essie Silverman/First Kid ('Daddy Helps with the Dishes')/Fish/Floyd/Green Kid/Grover's Doctor/Grownup Miles/Gus/Herb/Hot Pink Hispanic Anything Muppet man/J.P/Jiffy/Kathleen the Cow/Kermit's Doctor/Kid #1/Kid with Pencil/Lead Big Kid/Lead Crow/Letter C/Little Pig/Luba Merquick/Man/Miami Announcer/Miss Blechman/Mrs. Sun/Newspaper Guy/Newspaper Man/Orange Monster/Parker/Paul Pencil (segment 'In, On, and Under')/Peanut #1/Pierre Blue/Pig/Pig #1/Pig #2/Purple Rocker/Robin/Saddler/Shark/Shirt/Singer 'Island Song'/Singer 'It's Harder the First Time'/Singer 'No Matter What'/Singer 'Skin'/Singer 'The Pasta Song'/Son 'Let's Go Driving'/Space Attendant/Spaceship Surprise officer/Squishta/T-Rex/The Animal Shelter owner/The Beet/The Grand High Triangle Lover/The Grouch/The King/The Letter C/The Letter W/The Shepherd/The Shirt/Thief #1/Tooter/Wolfgang/Yellow Monster
Chet O'Brien
as Mr. Macintosh/Mr. MacIntosh
Tatyana Ali
as Tatyana/Girl with broken doll/Self/The Alphaquest Girl
Taran Killam
as Professor Buck Awe
Jerry Nelson
as Herry Monster/The Count/The Announcer/Two-Headed Monster/Count von Count/Mr. Johnson/News Flash Announcer/Jerry (Two-Headed Monster)/The Amazing Mumford/Announcer/Sherlock Hemlock/Biff/Simon Soundman/Herbert Birdsfoot/Farley/Little Jerry/Mr. Snuffleupagus/Tina Twiddlebug/Fred the Wonder Horse/Frazzle/Muppet/The Big Bad Wolf/Big Bad Wolf/Boy/Count Von Count/Herry/Hot Pink Alphabeat/Phil Harmonic/Pink Martian/Snuffy/Anything Muppets/Count/Lefty's Boss/Cinderella/Fat Blue Patient/Mr. Chatterly/Super Grover Announcer/Cousin Monster/London Frog/Sam the Robot/Additional Anything Muppets/Bennett Snerf/Chunky Cheese/Delivery Man/Harry Monster/Jerry/Maurice Monster/Mr. Lucky/Nick Normal/Vern/Adam T. Glaser/Angry/Balladeer/Barry Rhymie/Bill Smith/Dr. Livingstone/Harry/London Hog/Mary Rhymie/Mike/Pumpkin J Friend/Pumpkin Monotone/Purple Cheerleader/Simon/Tough Eddie/Uncle Louie/'Casey McPhee' Singer/Andy/Christopher Columbus/Elderly Man/Ernie Statue/High Singer/Lavender Woman/Little Miss Muffet/Man/Narrator/Newsboy/Number Guy/Piper Piper/Pumpkin Tarnish Brother/Servant/Singer 'Don't Waste Water'/Tablecloth/The Fastest Person in the Kingdom/The Smartest Person in the Kingdom/Trevor Trout/Umpire/Witch/Baby Rocky/Baker/Bird/Driver/Father Bird/Frankie Monster/Frog/George/Georgie/Gonk/Green Vocalist/Hickory Dickory Duck/Japanese Storyteller/Librarian/Little Jack Horner/Mervin/Monsters/Oak Tree/Old Mother Hubbard/Professor Nucleus Von Fission/Pumpkin Orange Brother/Red Monster/Ricardo Monsterban/Royal Doctor/Sandy the Snake/Sergeant Thursday/Shoemaker/Singer 'I'm the Big One Now'/Singer 'There's a Lot of Different Ways to Get to School'/Snookey/Sparkey/Train Conductor/Well-Clad Wolf/Angry Man #1/Bartender/Bassist/Big Barney/Big Good Wolf/Blue Man/Blue Martian/Blue Sailor/Bowler Hat/Brother/Brown/Car/Chester O'Leary/Clothing Store Clerk/Daddy Bird/Dog/Drippy/Duck/Emperor/Fat Blue Cowboy/Fat Blue Spider Actor/Frankie/Frazzletone/French Toast/Girl/Girl Circler/Green AM Boy/Green Alphabeat/Green Singer/Green Son/Haystack/Hopalong Hamster/Host/Jack Be Nimble/Jill/Kathy's Friend/Kermit the Forg/Lavender Arab/Lavender Beatnik/Lavender Girl/Lord Hog/Melvin Milk/Middle/Mouse/Mr. Foot/Natalie the Cow/Old King Cole/Old Man/One of the Tarnish Brothers/Painting of a Bowl of Fruit/Pamela/Parker Monster/Peanut Butter/Peanut Butter and Jelly Sandwich/Pierre/Potato/Pretty Great Performances Announcer/Princess/Rick/Rocky/Rodeo Rosie/Royal Postman/Short King/Sleeping Beauty/Sneaky/Snooks/Spider/Storyteller/Sullivan/Sun/Teacher/The Country Mouse/The Hare/Third Ball/Tortoise/Townsperson #1/Usher/Yogi/Young George Washington/Zizzy Zoomer #2/'News Flash' Announcer/'Over the Top' lead singer/'Something Comes Between' Us/AM Monsters/Additional Performers/Admiral/Angry Dwarf/Animal Shelter Owner/Announceer/Anouncer/Baby Sparrow/Bad Humor Man/Balladeer in 'The Dirtiest Town in the West'/Barry/Bass Barber Singer/Big Jeffy/Bill Compton Muppet/Birdnardo Birdaluchi/Blue Kid/Boss/Boy Who Cried Monster/Boyfriend/Bruce/Bruce Monster/Carlos/Carny/Cartoon Mouse/Caveman Segment Narrator/Channel Announcer/Clam/Classmate/Construction Foreman/Country Mouse/Cow #2/Cowboy/Cowpoke/Creepy Connie/Custodian/Customer/Cyranose De Bergerac/Cyranose de Bergerac/DJ/Deputy/Disc Jockey/Dr. Livingston/Dr. Wolf/Dwarf/Ederly man/Electrician/Ernest the Grouch/Fastest Person in the Kingdom/Fat Blue/Fat Blue Sailor/Fat Blue Subject/Female Teacher/Fico/Fiddler on the roof singer/Firefighter Monster/Fireman/Football/Foreman/Fred the Horse/French Grouch/Gate Guard/Genie/Grandmother/Granny Grouch/Greaser/Greaser in the Park/Green Driver/Green Guy/Green Guy Named Ed/Guardian Angel/Guy/Hairy Man/Hare/Harvey's Victim/Herald/Herman Bird/Honker/Honkers/I.M. Pig/Ice Cream Man/Inchworm/Jerome/Jimmy/Joe/Joe Busby/Kid with Kermit/Kids/King/Lady with Tall Hat/Last/Lavender Boy/Lavender Customer/Lavender Man/Lavender Nomad/Lavender Subject/Lavender Witch/Lead Sheep/Lefty the Salesman's Boss/Little Bird/Little Bo Peep/Little Girl/Little Miss Muffett/Lonely Guy/Long-Haired Customer/Lord Chatterly/Louie/Lover #1/Magic Mirror/Magic Painting Lady/Marty/Mary/Matilda/Mean Manny/Moe/Mommy Snuffleupagus/Monkey Flip Counter/Monster Cowboy/Movie Patron/Mr. Big/Mr. Ogden/Mumford/News Flash Anouncer/Nick Normal and the Nickmatics/Noel Cowherd/Old Man with Cane/Over the Top/Over the Top Lead Singer/Over the Top Singer/Over the Top lead singer/Painting/Pig #1/Pig #2/Pilot/Plane Flier/Poco Loco/Postman/Prince #1/Professor Huggins/Professor Nucleus von Fission/Pumpkin Cowboy/Pumpkin Man/Purple Balladeer/Quincy/Radio Announcer/Rapunzel/Red Martian/Rhymin' Lyman/Richard Altman/Royal Subject/Rubber Ball/Sammy the Snake/Saxophonist/School Teacher/Sheep #1/Sheriff/Sheriff Shrimp/Short Red Monster/Singer 'In My Book'/Singer 'The Inside Story'/Singer 'Thirteen Turkeys'/Singer 'Turkey in the Straw'/Singer 'Ways to Get to School'/Singer 'Ways to Get to School' and 'The Iguana'/Sir John Feelgood/Smartest Person in the Kingdom/Snowman/Son #2/Subject/Teeth/Tenor Vocalist/The Animal Shelter Customer/The Blue King/The Genie of the Cookie Tin/The Gonk/The Miller's Daughter/The Oat Bran Band Lead singer/The Short King/The Sun/The Two-Headed Monster/The Young Man Who Lives in a Glove/The Young Man who Lives in a Glove/Tiger/Tony/Tornado/Two Headed Monster/Two Headed Monster [Left]/Two- Headed Monster/Various Muppets/Verne/Vidal Spitton/Villager/Vocalist/Walter/Western Mouse/Woman/Xavier/Young Lady/Young Man who Lives in a Glove
Julie Hagerty
as Dr. Matthews
Shari Lewis
as Lamb Chop/Self
Mia Sinclair Jenness
as Mia
Arte Johnson
as German Soldier (Wolfgang)
Ashely Pink
as The Braid-y Bunch Member
Lynn Roberts
as The Androoze Sisters
Brian Meehl
as Telly Monster/Barkley/Clementine/Purple Honker/Dr. Nobel Price/Rusty/Captain Breakfast/Shark/Taxi Driver McGillicuddy/Fat Blue Host/The Shark/Additional Muppet Performer/Boy/Bushman Bill/Grundgetta/Carrot/Countess von Dahling/Dog/Farmer/Frantic City Gent/Grungetta/Pearl/Royal Chef/Saber-Toothed Tiger/Tarnish Brother/Telly/The King/Additional Anything Muppets/Additional Muppets/Assistant Director/Cobblestones Keyboardist/Dentist/Germ/Grandma/Honkers/Kid/Kid with Popcorn/King/Letter X/Lothar the Grouch/Mary's Lamb/Monsters/Othmar the Grouch/Pumpkin Subject/Red Monster Surgeon (speaking)/Snoring Man at Monotone Gig/The Countess/The Letter U/The Letter X/The Ramp Guy/Toucan/Yellow Flower
David Hyde Pierce
as Commander Chiphead
Martin P. Robinson
as Telly Monster/Snuffy/Telly/Mr. Snuffleupagus/Buster the Horse/Announcer/Muppet/Irvine/Slimey/Dinger/Dicky Tick/Monty/Spaceship Surprise Narrator/Tito/Firefighter Jackson/Phil/Proud/Teacher/Vincent Twice/Vincent Twice, Vincent Twice/Additional Anything Muppets/Fish/Manolo/Shelley the Turtle/Aloysius Snuffleupagus/American Revolution Narrator/Big Mad Wolf/Father/Father ('Let's Go Driving')/Fluffy/Game Show Announcer/Gus/Gyro Spiniapolis/Mr. Policeman Fishy/Pink Martian/Sir Rodney/Sullivan/Angry Man #2/Big Bad Wolf/Blue Martian/Buster/Butch the Tiger/Carl Mericana/Horse/Kathleen the Cow/Lamb/Luke Warm/Maurice Monster/Old MacDonald/Penguin/Pizzeria Dos Twin #2/Proud Dwarf/Pumpkin Dentist/Pumpkin Man/Purple Monster/Purple Subject/Radio Announcer/Rockhead/Rooster/Snuffleupagus/Stick-house Pig/Store Clerk/Student/The Dinger/Tony the Turtle/'Air' Backup singer/'Caveman Days' Narrator/'Let's Go Driving in a Car' father/'Spaceship Surprise' announcer/Abigail Snuffleupagus/Additional Performers/Alice Snuffleupagus/Announcer #2/Announcer Jack/Bip's Backup Trio/Blue Bass Monster/Book/Bookworm Announcer/Cabbage/Capt. Donald Cragen/Captain/Cowboy/Cowpoke/Creature Feature Announcer/Dave/Dirk/Donald Grump/Drummer/Earl/Edvard Munch/Eugene/Farmer/Fat Blue Anything Muppet/Father 'Let's Go Driving'/Fire Fighter/Forgetful's Dad/Gary Grouch/Greaser in the Park/Green Rock n' Roller/Grouch Explorer/Harry/Helmet/Henny Drummschtick/Hilton Creamer/Honkers/Jane Snuffleupagus/Julius Caesar/Kid #3/Kid with Kermit/Lavender Woman 'Exercise'/Letter Carrier/Little Pig/Luther O'Possum/Man #1/Marty the Chair/Milk/Moon/Mr Snuffleupagus/Mr. Browning/Mr. Snufflueupagus/Mrs. Snuffleupagus/Murray Matisse/Newspaper Guy/Newt the Night Watchman/Old McDonald/Orange Haired Vocalist/Pegafish/Pig/Pig #1/Pig #2/Pumpkin/Pumpkin Cowboy/Pumpkin Transylvanian/Purple Man/Queen Snuffertiti/Ralphie/Rodmey/Romeo Scuggs/Ronald Grump/Sheep #1/Sheriff/Sherriff/Shoemaker/Slowest-Drawing Ed/Smelly/Snuffy Snuffleupagus/Soldier William/Spaceship Announcer/Spaceship Surprise Captain/The Announcer/The Big Bad Wolf/The Grouch/The Oat Bran Band Washboard Player/The Royal Apple Tree/The Sandman/The Sherriff/Thief #3/Third Kid/Tito Mouse/Tortoise/Travel Tips Announcer/Wide World of Sesame Street Announcer/Zucchini
Ladysmith Black Mambazo
as African Tribe/Themselves/Self
Tim McCarver
as Self - Host
Jaiya Jawanda Macksoud
as Daughter
Julianna Austin
as Little Kid
Steve Zuckerman
as Vocalist/Singer 'Ten Turtles'/Singer (song 'I in the Sky')/Singer (song "I in the Sky")
Mary Sue Berry
as The Androoze Sisters
Buffy Sainte-Marie
as Buffy
Ronald Binion
as Additional Muppets
Thomas Verutes
as Green Man
Fatima Ptacek
as Girl with Michelle Obama
Michael Jeter
as Mr. Noodle's Brother, Mr. Noodle/Mr. Noodle's Brother/Self
Marc Petrosino
as Additional Muppets/Hungry Bird/Lead Violinist
Annie Vilanova
as Cousin Annie
Dan Castellaneta
as Homer Simpson/Homer J. Simpson
Jasmine Romero
as Sofia/Penguin
Maja Vujicic
as Counting Chicks/Little Girl
Heather Henson
as Little Girl in 'Number Three Ball' Film
Amar Tiwoni
as Bubble Blower #1/Puddle Jumper #1
Ruby Littman
as Grouchketeer/Singer
Frances Foster
as Dorothy/Susan's Mother
Byron C. Cherry
as Dad ('T is for Train')
Maria Conchita Alonso
as Self
Ryan Dillon
as Elmo/Muppet/Sensitive-Nose/Tuba Player
Cheikh M'Baye
as Dancing Kid
Natalie Portman
as Natalie/Self
Dwight R.B. Cook
as Lead Singer 'Disco D'
Richard Termine
as Additional Muppet Performer
Eugenio Bartilotti
as Abelardo Montoya
Train
as Themselves - Musical Guest
Pat Hodelin
as Additional Muppet Performer
Tyler Bunch
as Niblet/Muppet/Nose McDonald/Agent Van Cuckoo/Enormous Athlete/Ringmaster/Blake Shelton Muppet/Bottle/Ham Actor/Morty the Musical Muse/Announcer/Art Fishbottom/Chewie the Cookie/Dark Baker/Jack the Boss/Joe Doe/Kurt Hummel Muppet/Louie/Minnesota Mel/Ooze/Orange Wrestler/Papino the Pixie/Pentagon/Prince Cha-Cha Charming/Rico/Ryan Evans Muppet/Sheep-ret Service/The Great Halfini/The Grouch/The Ringmaster/Vincent van Dough
Rosetta LeNoire
as Mrs. Robinson
Emerald Gordon Wulf
as Child
Bill Irwin
as Mr. Noodle/Air Mime/Professor Television/Guest Appearance in 'A New Way to Walk'/Random Guy
Noah Wyle
as Dr. Colburn/Dr. Corburn/Self
Dave Goelz
as China Shop Clerk/Lovey Dwarf/Mr. Between/Pino/Piño/Sid the Pig
Gary Owens
as The Man from Alphabet/Today's Secret Drawing Announcer/'H for Hello' Cartoon/'Today's Secret Drawing' Announcer/Cartoon Man/D Commercial Announcer/Man/Man in 'K for Kangaroo' Cartoon/Man with Letter I
Jou Jou Papailler
as Jamal/Jammal
Bob McGrath
as Bob/Bob Johnson/Singer 'Look a Little Closer'/Additional Vocals 'Wheels on My Feet'/Bob as the Itsy Bitsy Spider/Boy (Green) - singing/Brother/Brother ('Five People in My Family')/Trumpet Player/Wanda's Father
Audyssie James
as Sporty Kid #4
Madisyn Shipman
as Madisyn
Caroly Wilcox
as Additional Muppet Performer/Additional Muppets/Ernie
John Barilla
as The Detective/Detective
Billy Crystal
as Ricky/Henry
Emily Muggleton
as Explorer Girl
Gabriel Velez
as Library Patron/Osvaldo the Grouch
Desiree Casado
as Gabi/Gabi Rodriguez/Gabriela
Rachel Dratch
as Museum Guard
Jim Thurman
as Teeny Little Superguy/Christopher Clumsy/Teeny Little Super Guy/Julius/Jake the Snake/Jasper/Bob (DVD version)/Cartoon Man with Dog/Lost Man/Man with Up and Down Remote/Pirate in 'T for Treasure' Cartoon/Airplane Pilot/Alphabet Guy/Arthur/Singer 'Calcutta Joe'/Bear with Ten Cans/Calcutta Joe singer/Dunce/H Runner/Julius and Jasper/Man/R.W./Vocalist
Karen Prell
as Additional Muppet Performer/Deena/Lavender Woman/Little Girl/Additional Muppets/Big Kid/Blue Paper Woman/Germ/Girl/Grandma Bird/Green Girl/Green Monster Surgeon/Green Tough Girl/Lavender Girl/Masha/Muppet Performer/Red Flower/Tomato
Damaris Carbaugh
as Fruta Manzana/Female Billingual Singer/Fruita Manzana
Troy Verso
as Sporty Kid #1
Union Station
as Themselves
Sam Champion
as News Anchor
Giancarlo Esposito
as Mickey
Julianna Margulies
as Dr. Berger
Anne Meara
as Silent 'Help' Film Narrator/Narrator
Hana Colley
as Dancing Girl
Rita Moreno
as Teresa/Vocals on 'Women Can Be'/Liza
Christopher Lofton
as John
Max Garfin
as Darwin's FInches
Alison von Brock
as 'Doll House' Girl
David Rudman
as Baby Bear/Cookie Monster/Muppet/Humphrey/Fish/Two-Headed Monster/Fearful/Sonny Friendly/Flo Bear/Backup Vocals/Betty Bowl of Plastic Fruit/Big Bad Wolf/Blue Monster/Chicago/Chicago the Lion/Davey Monkey/Duck/Lavender Sailor/Velma Blank/Additional Anything Muppets/Additional Muppet Performer/Additional Muppets/Angry Man #4/Athena/Big Bad Chicken/Cookie's Friend/Ernestine/Fearful Dwarf/Kermit in 'Do De Rubber Duck' (Assistant)/Lavender Dentist/Mallard Capone/Stagehand/Student/Tessie Twiddlebug/'Air' Backup singer/Additional Performers/Andre/Artie Abrams Muppet/Astronaut/Audrey Pigeon/Backup Monster/Beach Ball/Bip's Backup Trio/Blue Cowboy/Blue Haired Vocalist/Bud/Cat/Cow #3/Cowboy/Cowpoke/Dentist/Det. John Munch/Dr. Edwynn/Dr. Johnson/Drummer/Duane/Ernie in 'Conga'/Fanny the Firefighter/Fat Blue Transylvanian/Flash Gizmo Space Cadet/Frustrated Muppet Man in 'Cerrado' and 'Abierto'/Granny Snuffle/Greaser in the Park/Grouch/Hammy Swinette (speaking)/Hero Guy/Hoots's Drummer/Humphry/Jill (Assistant)/Jill (assistant)/Jogger/Jury Penguin 2/Kathleen the Cow/Kermit the Frog (Assistant)/Lamb/Lavender Boy/Lavender Guy Named Ed/Lavender Hispanic Anything Muppet man/Lavender Kid/Milk/Mommy Snufffleupagus/Mommy Snuffleupagus/Mr. On Top Of/Neurotic Man/Norm/Norman/Oscar/Paramedic 2/Prince/Princess/Production Assistant/Royal Servant/Rudder Rabbit/Sheep/Sheep-ret Service/Shirt/Shopkeeper/Sidney/Soldier Patrick/Spike/Step-Mother/Stepmother/Sully/The Big Bad Wolf/The Letter U/The Letter X/The Number Two/The Penguin Thief/Triangle Lover's Assistant/Trumpet Player/Wiggles/Zero
Gene Moss
as Karen the Kangaroo/Digby Dropout/Kangaroo/Wise Man
Chris Becker
as Mr. Plumber
Noel MacNeal
as Muppet/Additional Muppet Performer/Cashier/Oscar in 'Do De Rubber Duck' (Assistant)/Additional Anything Muppets/Attendee #7/Turkey/Additional Muppets/Anything Muppets/Arnold Snuffenager/Dog/Ernie (Assistant)/Flower Person/Green Female Sailor/Green Sailor/Green Sailor #2/Grover in 'Conga'/Sheep #1/Snuffle Granny/The Bran Band Violinist
LaVon Fisher-Wilson
as Mom
Gene Wilder
as Letterman/'Imagination Rain' singer/'Tion' singer
Stephanie D'Abruzzo
as Muppet/Curly Bear/Elizabeth/Additional Muppets/Christina Aguilera Muppet/Grover's Mom/Lulu/Super Fairy/Additional Performers/Backup Dancer/Doll/Googel/Google/Gretel/Heidi/Liz Lemon/Mae/Mariella/Mary Mary Quite Contrary/Moo-dusa/Muncha Lisa/Ostrich Lady/Penguin Guard/Pink Jacket/Prairie Dawn/Princess Parfaita/Rachel Berry Muppet/Robin/Sharpay Evans Muppet/The Grouch
Annie Peterle
as Hat Check Girl
Alice Liu
as Maria's Nurse/Porridge Lover
Jim Martin
as Muppet/Additional Muppet Performer/Surprised/Additional Muppets/Goat/Pink Martian/Preston Rabbit/Rooster/Additional Performers/Angry Man #2/Baby Bunny/Banana/Betty Lou's Dad/Dry Cleaner/Green Sailor/Grouch Toll Booth Attendant/Harry the Haystack/Haystack/Muppet Performer/Oscar/Patti Paintbrush/Purple Honker in 'Conga'/Suprise Dwarf/Surprised Dwarf
Gilles Ben-David
as Moshie Oofnik
Mackenzie Milone
as Mackenzie/Snuffy's Friend
Lin-Manuel Miranda
as Freddy Flapman/Lamb-Manuel
Jenna Vogeler
as Scooter Girl
Bruce Connelly
as Muppet/Barkley/Additional Muppets/Additional Performers/Muppet Performer/Park-goer
Vinny DeGennaro
as Fireman
Richard Hunt
as Two-Headed Monster/Gladys the Cow/Richard (Two-Headed Monster)/Forgetful Jones/Don Music/Timmy Twiddlebug/Placido Flamingo/Sully/Green Alphabeat/Maurice Monster/Anything Muppets/Librarian/Sonny Friendly/Little Red Riding Hood/Bear/Bruno/Cheerful/Cowboy/Monotones Vocalist/Pig #2/Spaceship Surprise Mate/Alphabeat Vocals/Baby Bobby/Blue Man/Blue Martian/Counting Service Man/Cow/Green Subject/Larry Rhymie/Old MacDonald/Potter Piper/Telephone Operator/Additional Anything Muppets/Brad/Clancy/Delivery Man/Easter Bunny/Eddie/Eskimo Boy/Francine/Gilbert/Hot Pink Brother/Lavender Alphabeat/Monsters/Sneaker/Stuie Monster/Wodehouse/Additional Muppets/Backup Vocals/Blue Beatnik/Brick-house Pig/British Chap/Carl Carrot/Cora Cow/Cowpoke/Crossing Guard/Dip Cat/Elmo/Frazzletone/French Toast/Girl/Grandpa Grouch/Green Beetle/Green Patron/Green Villager/Green Woman/Grenadier Guardsman/Harvey Monster/Headline Howie/Horseman/Lavender Monotone/Lavender Tarnish Brother/Lead Beetle/Leo the Party Monster/Letter E/Lettuce/Little Girl/Orange Gold Son/Orange Gold Tarnish Brother/Peanut Butter and Jelly Sandwich/Pig/Pig #3/Pink/Rockhead/Spud/Stan/The Young Woman Who Lives in a Hat/Tour Guide/Townsperson #2/Two- Headed Monster/'Air' Backup singer/'Spaceship Surprise' Officer/AM Monsters/Additional Muppet Performer/Ali Baba/Alphabeat/Announcer/Apple Monster/Assistant/Bad Barney/Bartender/Beetles Lead Vocalist/Beetles Vocalist/Benny/Bip's Backup Trio/Bird/Blue Guy/Boy/British Guy/Brown Cow/Bruce/Candlemaker/Captain Vegetable/Carl the Cop/Cavewoman/Cedric/Chauffeur/Cheerful Dwarf/Chester the Bartender/Classmate/Dark Green Monster/Delivery Woman/Dip/Dr. Kvetch/Driver/Fat Blue Boy/Fenwick la Touche/Fish/Forgettinest Jones/Friend/Garbage Man/Gladys/Greaser/Green Eskimo/Green Greaser/Green Witch/Green Wolf/Grouch Host/Grover (Assistant)/Guy Smiley/Ham/Harry/Harvey's Victim/Herry Assistant/Honkers/Jacques Shoesteau (segment 'In, On, and Under')/Janitor/King Gerry's Doctor/King's Horseman/Lady Lulu/Lavender Man/Lavender Woman/Lead Singer of Movin'/Leaky/Little Pig/Little Sammy Pottle/Man/Man on Telephone/Mate/Mirror/Monotone #1/Monotones Vocals/Monster at Disco/Movin' Lead Singer/Mr. Moses/Muppet Performer/Nick Redfield/Oil Man/Old MacDougal/Oscar's Nephew/Prince/Prince Charming/Pumpkin Cowboy/Pumpkin Man/Pumpkin Victim/Richie/Royal Subject/Second Weather Man/Shaking Shoe/Sheep/Shoe/Sister/Soldier John/Son #1/Subjects/TV Announcer/Tall Grey Monster/Tenor Barber Singer/The Letter E/The Pig/The Shaking Shoe/Thief #2/Toulouse/Townsperson/Tree/Umbrella Salesman/Various Anything Muppets/Various Muppets/Victor/Villager/Willy Nilly/Winnie Wiggins/Woman/Young Woman who Lives in a Hat/Zig-Zag Dancer/Zookeeper
Richard Kind
as Fairy Balloon Person/Mr. Disgracey
Jeff Moss
as Big Jeffy/Lavender Alphabeat/Dove in 'Above it All'/Low Singer/The Alphabeats/Chrissy's Student/Scat Vocals on 'Listen to the Bells'/Bass Vocals/Brother and Classmate 'Listen to the Bells'/Dove/Green Alphabeat/Paul/Pumpkin Monotone/Purple Student/Student/Tall Orange Hispanic Anything Muppet man/The Dove/Vocalist
John Goodman
as John Goodman
Yvonne Lewis
as Backup Vocals/The Fly Girls/Vocalist
Doris Eugenio
as The Fly Girls
Grover Monster
as Self/Postman/Super Grover/Taxi Driver/Waiter Grover
Howard A. Roberts
as Backup Singer 'Disco D'
Matthew Furtado
as Professor Art
Cheryl Hardwick
as Moo Wave Vocals/Oinker Sister/Moo Wave Cow/Vocalist/Backup Vocals/Cerial Girl/Oinker Sister #2
Adam Rodriguez
as Detective Alfie Betts
Linda Wang
as Mr. Hooper's Little Helper
Ruth Buzzi
as Ruthie/Suzie Kabloozie/Gladys Ormphby/Ruthi/Guest Appearance in 'A New Way to Walk'/Suzie Kabloozi/The Grouch Princess
Jason Schwartzman
as Super Chef
Luther Vandross
as Listen My Brother/Self
Judy Graubart
as Hat Store Clerk
William Wegman
as Fay's Owner/Dog Segment Narrator/Fay's Instructor/Batty/Clay making dog/Crooky/Fay Ray/Narrator/Narrator for 'Dogs are Sound Sleeper'
Bob Payne
as Mary Rhymie/Additional Muppet Performer/Judy Finstermacher/Mary/Osvaldo/Zebediah/Anything Muppet Girl/Bertha/Classmate/Cobblestone Guitarist/Construction Worker Monster/Cousin Monster/Frankie/Georgie/Mary Rhyme/Monster at Disco/Purple Man/Squeaky/Telly Monster/The Building Inspector
Matt Frewer
as Max Headroom
Lindsay Lohan
as Kid/The Braid-y Bunch Member
Orli Hersch
as Self/Orli Hersch
Judah Friedlander
as Inspector 4/Self
Lee Chamberlin
as Barbra the Barber
Danny DeVito
as Self/Vincent van Grouch
Sumiko Kimura
as 'Doll House' Girl
Jeremy Redleaf
as Gonnigan/Connigan
Peter Linz
as Muppet/Ernie/Additional Muppets/Bakeob/Custodian/Letter A/Luke Piewalker/Passerby/Roxie Marie in 'Conga'/Royal Woman/The Grouch/Walter
Michele Mariana
as Cecille/Gloria Globe/Cecile/Cecille the Ball
Grace Slick
as Singer 'Jazz #6'/Singer 'Jazz #7'/Singer 'Jazz #2'/Singer 'Jazz #3'/Singer 'Jazz #10'/Singer 'Jazz #8'/Singer 'Jazz #4'/Singer 'Jazz #5'/Singer 'Jazz #9'/'Jazz #2'/'Jazz #9'/Singer 'Jazz #10/Singer 'Jazz #2 and #3'/Singer 'Jazz #4 and 5'/Singer - 'Jazz #10'/Singer - 'Jazz #8'/Singer: 'Jazz #7'/Vocalist
Kathryn Mullen
as Mr. Honker/Additional Muppet Performer/Amanda/Kathy/Sally Smith/Imaginative Girl/Kathryn/Young Frog/Carpenter/Mr. Honker (Green)/Additional Anything Muppets/Additional Muppets/Brave Little Girl/Cheese/Female Monster/Female Monster at Disco/Girl/Green Girl/Green Honker/Lila/Little Girl/Little Miss Muffet/Newspaper Dealer/The Count in 'Conga'
Ursula Parker
as Violinist
Pat Hudson
as Additional Muppet Performer
M. Elizabeth Houston
as Felicity/Martha/Additional Muppet Performer/Additional Muppets/Lynn-Lynn/Green Cowgirl/Scuba-diver/Stepsister #1/Stepsister #2
Joan Rivers
as 'The Adventures of Letterman' Narrator
Maya Angelou
as Self/Guest Appearance in 'A New Way to Walk'
Phil Bernardin
as Record Executive
Drew Massey
as Additional Muppets
Pam Arciero
as Muppet/Grundgetta/Grungetta/Additional Muppets/Crystal/Katie/Vanessa/Girl/Cinderella/Daughter ('Let's Go Driving')/Cat/Daughter/Grandma Bird/Little Lizzy Hammertoe/Rosa/Additional Muppet Performer/Additional Performers/Black and White Moo Wave Cow/Black and White Moo Wave Cow (Assistant)/Black and White Moo Wave Cow (assistant)/Blue Honker in 'Conga'/Daughter 'Let's Go Driving'/Ernie's Friend/Grandmother Bird/Grungetta Grunge/Guitarist/Kathleen the Cow/Kermit (assistant)/Lavender Girl/Letter S/Little Girl/Little Lizzie Hammertoe/Muppet Performer/Penguin/Sheep #2/Star/Student
Amibika Suknandan
as The Braid-y Bunch Member
Cheryl Henson
as Crowd Member
Samantha Tuffarelli
as Self
Maeretha Stewart
as Backup Vocals/The Androoze Sisters/Vocalist
Andrew Moriarty
as Additional Muppet Performer
Dave Conner
as Dance Studio Pianist
Christy Knowings
as Christy
Jose Flores de Sales
as Jose
Sid Caesar
as Self/The Professor
Will Lee
as Mr. Hooper/Mr. Harold Hooper
Ziggy Marley and the Melody Makers
as Themselves
Robin Clark
as Listen My Brother/Self
Vincent John
as My Bashed Future
Peter MacKennan
as Additional Muppet Performer/Additional Muppets
Martina McBride
as Martina
Montana Byrne
as Principle child/Word on the Street Girl
Noberto Kerner
as Osvaldo, el Gruñón/Osvaldo
Ilyana Kadushin
as Laundromat Singer
Major Holley
as Bass Player
Gregg Berger
as The Bellhop/Bellhop/Hotel Bellhop/Lost Alien
Michael Chang
as Guest Appearance in 'A New Way to Walk'
Howard Morris
as Jughead Jones
James Earl Jones
as Self/Lemming #30
Renée Elise Goldsberry
as Yellow Palette
John Kennedy
as Additional Muppets/Artie Abrams Muppet/Ball of Wax/Horn Player/The Green Four-net
Francesca Rizzo
as Pete the Dog
Keshia Knight Pulliam
as Self
William Kucmierowski
as Self
Maya Delmont
as Little Girl
Joseph Herscher
as Self - Kinetic Artist
My Bashed Future
as Themselves
Yo-Yo Ma
as Self/Self - Cellist
Tracie Mick-Shoemaker
as Singing Chicken/Tina
Madeline Kahn
as Self/Madeline/The Commissioner of Fun and Games
Stephen Conrad Moore
as Laundromat Singer
Hal Miller
as Gordon/Gordon Robinson
Brian Doyle-Murray
as Man in Row Boat #2/Man in Rowboat #2
Yeardley Smith
as Lisa Simpson
Yamirsa Santiago
as Cousin Yamira
Bob Arbogast
as 'T for Toys' Cartoon/Cartoon Man/Man Getting his Nose Drawn/T Words Cartoon Narrator
Daniel Koren
as Mr. Noodle
Danny Seagren
as Big Bird/Father Basketball/Muppet Performer
Seth Green
as Mr. Robinson/Self/Vinny
Michael McKean
as Vergil Von Vivaldi
Bud Luckey
as Donnie Budd/The Alligator King/Singer 'That's About the Size of It'/Alligator King/Candy Man/Singer 'Martian Beauty'/Singer 'The Alligator King'
Joey Mazzarino
as Murray Monster/Blogg/Muppet/Papa Bear/Murray/Ingrid/Stinky the Stinkweed/Merry Monster/Horatio the Elephant/Two-Headed Monster/Big Rad Wolf/Joey Monkey/Nucky Ducky/The Great In-Betweeni/Carson Daly Muppet/Chicken/Davy Jones/Merry/Narf/Original Jay/Additional Performers/Announcer/Baby Bunny/Backup Dancer/Baseball Hat/Bert in 'Conga'/Big Bad Wolf/Big Foot/Blögg/British Cricket/Cafeteria Member/Clumsy/Colambo/Colambo the Sheep Detective/Det. Elliot Stabler/Dog/Fiverine/Green Transylvanian/Grouch Explorer/Grouch Thief/Gus Hopper/Horatio/Horatio Elephant/Ingrid, Lyle Large/Jury Penguin 3/Lamb/Leonardo da Crunchy/Letter Y/Mack/Man #2/Mr. Gue/Mr. MiCookie/Muffin/Only One Cannoli/Paramedic 1/Philip/Pierre Blue/Pig/Swampy/The Cream/The Elephant/The Great In-Betweeny/The Grouch/The Top Banana/Tomato/Tooth Fairy
Jack Dodson
as Man in Letter U cartoon
Carlos Alomar
as Listen My Brother/Self
Andrea Martin
as Wanda Falbo/Security Guard/Fairy Godmonster/Lecture Lady/Narrator/Self/Wanda the Word Fairy/Additional Voices/Boy/Bubbles Martin/Edith the Sales Woman/Fairy Godmother/Girl/Jumpy Garland/Wanda the Fairy
Bryan Maitland
as Gabriela
Will Arnett
as Max the Magician
Wendi McLendon-Covey
as Self
Frederick Douglass Kirkpatrick
as Brother Kirk/Self
Deborah Oster Pannell
as Mom
Jean Shepherd
as All Characters in 'Cowboy X' segment/All Chraracters in 'Cowboy X' segment
Terrence Howard
as Elmo Slide Dancer
Clarice Taylor
as David's Grandma
Amanda M. Slade Binecz
as Mother
William 'Rosko' Mercer
as Limbo/Narrator 'The King of 8'/Narrator 'The Queen of Six'
Neil Patrick Harris
as The Fairy Shoeperson
Judy Sladky
as Alice/Additional Muppet Performer/Alice Snuffleupagus/Additional Muppets/Park-goer
Willie Quinones
as Roberto
Linda Bove
as Linda/Chaplin's Reflection/Girl with Chaplin/Linda the Windup Toy/Woman in Painting/Woman in Rain Poncho
Carol Hall
as Vocals on 'Women Can Be'
Seasons & Episodes
Season 1
1969 | 130 Episodes
Season 2
1970 | 145 Episodes
Season 3
1971 | 130 Episodes
Season 4
1972 | 130 Episodes
Season 5
1973 | 130 Episodes
Season 6
1974 | 130 Episodes
Season 7
1975 | 98 Episodes
Season 8
1976 | 9 Episodes
Season 9
1977 | 14 Episodes
Season 10
1978 | 16 Episodes
Season 11
1979 | 16 Episodes
Season 12
1980 | 13 Episodes
Season 13
1981 | 7 Episodes
Season 14
1982 | 11 Episodes
Season 15
1983 | 24 Episodes
Season 16
1984 | 34 Episodes
Season 17
1985 | 12 Episodes
Season 18
1986 | 25 Episodes
Season 19
1987 | 40 Episodes
Season 20
1988 | 32 Episodes
Season 21
1989 | 32 Episodes
Season 22
1990 | 18 Episodes
Season 23
1991 | 31 Episodes
Season 24
1992 | 25 Episodes
Season 25
1993 | 37 Episodes
Season 26
1994 | 31 Episodes
Season 27
1995 | 22 Episodes
Season 28
1996 | 19 Episodes
Season 29
1997 | 19 Episodes
Season 30
1998 | 15 Episodes
Season 31
2000 | 8 Episodes
Season 32
2001 | 7 Episodes
Season 33
2002 | 11 Episodes
Season 34
2003 | 6 Episodes
Season 35
2004 | 24 Episodes
Season 36
2005 | 26 Episodes
Season 37
2006 | 26 Episodes
Season 38
2007 | 21 Episodes
Season 39
2008 | 15 Episodes
Season 40
2009 | 18 Episodes
Season 41
2010 | 18 Episodes
Season 42
2011 | 26 Episodes
Season 43
2012 | 22 Episodes
Season 44
2013 | 25 Episodes
Season 45
2014 | 28 Episodes
Season 46
2016 | 18 Episodes
Season 47
2017 | 18 Episodes
Season 48
2017 | 22 Episodes
Season 49
2018 | 18 Episodes
Season 50
2019 | 35 Episodes
Season 51
2020 | 17 Episodes
Awards
Primetime Emmy Awards 1970
Winner
Primetime Emmy Awards
Outstanding Achievement in Children's Programming - Programs
Winner
Primetime Emmy Awards
Outstanding Achievement in Children's Programming - Individuals
Winner
Primetime Emmy Awards
Outstanding Achievement in Children's Programming - Individuals
Nominee
Primetime Emmy Awards
Outstanding New Series