Demand Insights
> Last 7 days
Demand Rank
Worldwide
WW
#
October 22, 2021
WW
Daily Demand (Last 7 days)
Travelability
Global Travelability indicates how well a title performs internationally relative to its home market
Naruto's
home country is:

Japan
Demand Score
Worldwide
WW
Average Demand for Naruto is 0.0 times the demand for the average show in Worldwide in the Last 7 days.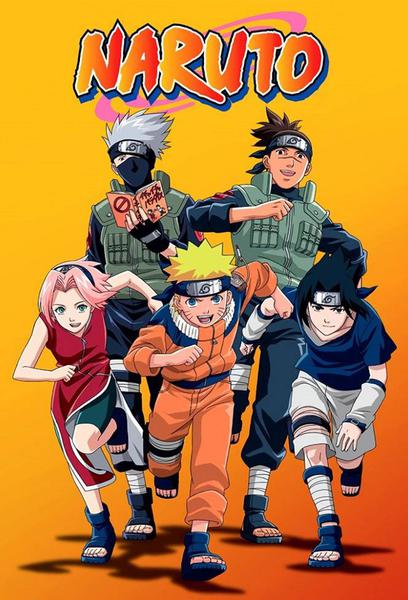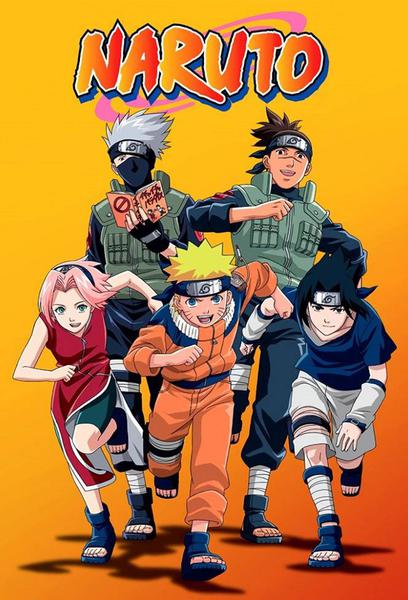 Trend
Worldwide
WW
Naruto has a neutral trend. It has grown in demand by 0x in Worldwide in the Last 7 days.
In Genre Performance
Worldwide
WW
Naruto ranks at the 0.00th percentile in the genre. This means Naruto has higher demand than all other titles in Worldwide
About this title
Storyline
Many years ago, in the hidden village of Konoha, lived a great demon fox. When it swung one of it's nine tails, a tsunami occurred. The fourth hokage sealed this demon fox inside a boy in exchange for his own life. Naruto was that boy, and he grew up with no family, and the villagers hated him thinking that he himself was the demon fox. Naruto's dream is to become Hokage, and have the villagers acknowledge him.
Official Sites: Official Wikipedia
Country: Japan
Status: Ended
Language: Japanese
Release Date: September 10, 2005
Also Known As: Наруто, 火影忍者 |  See more »
Parents Guide: Australia (PG, PG, M), Brazil (Livre, 10, 12) |  See more »
Company Credits
Production Co: Pierrot, Staralis Film Company
Cast
Masafumi Kimura
as Sand Village Elder
Mary Elizabeth McGlynn
as Kurenai Yuhi/Shiore/Katsuyu/Koharu Utane/Koharu Utatane/Suzume/Tsume Inuzuka/Young Tsunade
Terrence Stone
as Toubei Kagetsu
David Vincent
as Fukusuke Hikyakuya
Shinji Kawada
as Shino Aburame
Yuri Lowenthal
as Sasuke Uchiha/Gatô's Henchman
Katsumi Chô
as Hyûga Clan Elder
Christophe Hespel
as Sasuke Uchiha
Dan Woren
as Gozu/Kaji/Meizu/Waraji/Wasabi Clan Member
Kate Higgins
as Sakura Haruno/Udon
Kenji Hamada
as Fugaku Uchiha/Shibi Aburame
Kazuki Ogawa
as Bandit/Leaf Shinobi/Tsuzumi/Buddhist Monk/Kurama Ninja/Leaf ANBU/Teacher
Kinryû Arimoto
as Kaguya Clan Leader
Shunsuke Takamiya
as Kunijirô
Rumi Ochiai
as Kurenai Yûhi/Feudal Lord
Kenichi Sasaki
as Konoha Medical Team/Kurosuki Man/Nara Clan Researcher
Atsushi Imaruoka
as Shopkeeper/Soldier/Voice of Kubisaki Castle
Katsuhiko Kawamoto
as Ruiga/Deidara
Mari Devon
as Katsuyu/Tsukiko Kagetsu
Asuka Tanii
as Girl/Hostess
Mona Marshall
as Inari/Ryugan/Young Haku/Madam Shijimi
Tôru Furusawa
as Yurinôjo/Yurinojô/Yurinoshin
Sam Riegel
as Baki/Zaku Abumi/Chishima/Kamikiri Fuma/Mubi/Shino Aburame/Shin'emon/Zori
Johnny Yong Bosch
as Genma Shiranui/Sagi/Akio/Gen'yumaru/Shibire/Shigure/Tsuzumi Sarugaku/Villager
Hideo Ishikawa
as Itachi Uchiha
Patrick Seitz
as Raido Namiashi/Shisou
Emi Sagara
as Mikoto Uchiha
Megan Hollingshead
as Shizune/Tonton/Uruchi Uchiha/Additional Voices/Yoshino Nara/Young Tsunade
Shiho Hisajima
as Gennô's Landlady/Uroko Kurama/Woman
Toshihiro Okubo
as Wasabi Family Servant/Head Clerk/Land of Tea Samurai
Steve Apostolina
as Oboro/Midare/Tonbo Tobitake
Fred Tatasciore
as Gato/Gatô
Keiichi Kuwabara
as Bandit/Leaf ANBU/Bar Customer/Guard Ninja/Rônin
Keiji Fujiwara
as Raiga Kurosuki
Masao Harada
as Kagari/Chûnin/Gatekeeper/Leaf Shinobi
Daisuke Namikawa
as Sumaru
Takashi Mito
as Chishima/Gen'yûmaru/Genin
Shoko Kikuchi
as On'na no ko
Matthew Yang King
as Sumaru
Crispin Freeman
as Itachi Uchiha/Fourth Kazekage/Ebisu/Todoroki/Shibi Aburame
Nobutoshi Canna
as Kabuto Yakushi
Yûki Masuda
as Sakura's Mother/On'na/Sakura no haha
Sayori Ishizuka
as Young Woman
Melissa Fahn
as Attractive Woman
Tomo Shigematsu
as Udon/Gamatatsu/Young Sumaru/Tobio no haha
JB Blanc
as Pakkun/Jiga/Gosunkugi
Hiroyuki Tsuru
as Genin/Shônen
Yukiko Monden
as Academy Student
Shirô Saitô
as Bandit Boss
Stephanie Sheh
as Hinata Hyuga/Kin Tsuchi/Hanabi Hyuga/Ibara/Boy #4/Naruto Uzumaki's Ino Yamanaka Form/Naruto's Sexy Jutsu
Grant George
as Yoroi Akado
Masashi Ebara
as Might Guy/Maito Gai
Masayuki Katô
as Monju/Chûnin/Gatekeeper/Hidden Sand Shinobi/Kaguya Clan Member/Sand Village Villager/Sound Shinobi
Michelle Ruff
as Hokuto/Sasame Fuma/Orochimaru (Female body)/Ran/Sasame
Yasunori Matsumoto
as Courier Ninja 596-03
Kyle Hebert
as Kiba Inuzuka/Inoichi Yamanaka/Feudal Lord/Kaguya Clan Leader/Kurosuki Family Member/Mozuku
Tom Fahn
as Moya Brother #3
Skip Stellrecht
as Might Guy/Raijin/Itachi Uchiha/Midori/Ningame
Mizuki Saitô
as Gatô no teshita/Kusagakure no Shinobi
Ema Kogure
as Girl Naruto/Ami/Gyaru Naruto
Keigo Suzuki
as Leaf ANBU/Leaf Shinobi/Guard Ninja/Shinobi/Star Village Ninja/Young Man
Yutaka Nakano
as Agari Kaisen
Travis Willingham
as Yotaka/Hachidai/Kurosuki Family Member
Kiriko Aoyama
as Academy Student/Boy
Shûhei Sakaguchi
as Yôichi Kagetsu
Takeshi Maekawa
as Hanzaki's Man
Colleen O'Shaughnessey
as Ino Yamanaka/Konohamaru Sarutobi/Tsubaki/Agari/Girl 2/Konohamaru
Troy Baker
as Renga/Hokushin/Yashiro Uchiha
Taisuke Yamamoto
as Young Iruka/Iruka (child)/Shônen/Tobio
Eriko Kigawa
as Boy/Momiji/Nakai/Village Boy
Yukihiro Misono
as Leaf ANBU/Kuromaru/Leaf Shinobi
Saffron Henderson
as Kurenai Yuhi
Yû Shimaka
as Land of Tea Daimyô
Michael Sorich
as Jirobo/Gamabunta/Choza Akimichi/Fukuyokana/Zetsu
Yumiko Kobayashi
as Nawaki/Sand Village Child
Yoshinori Sonobe
as Cooking Ninja/Gosunkugi's Subordinate
Steve Kramer
as Hiruzen Sarutobi/Fish Seller
Masako Katsuki
as Tsunade, The Fifth Hokage/Tsunade
Shunsaku Yajima
as Nami no kuni no chômin
Masakazu Suzuki
as Star Village NInja
Tomoyuki Dan
as Kisame Hoshigaki/Fûta Kagetsu
Nozomu Sasaki
as Hayate Gekkô
Laura Bailey
as Anko Mitarashi/Yakumo Kurama/Toki/Ayame
Seiko Fujiki
as Tsume Inuzuka
Nana Mizuki
as Hinata Hyûga
Yoshimasa Hosoya
as Soldier/ANBU/Bar Customer/Courier Ninja 893-03/Medical Ninja/Ninja/Ninja Boy/Star Village Ninja/Young Fûta
Kaori Mine
as Ran/Child/Woman
Robbie Rist
as Choji Akimichi/Baiu/Daikoku Fueno
Eiji Yanagisawa
as Genzô/Star Village Ninja
Aki Sasamori
as Academy Student
Daisuke Kirii
as Karashi/Ryûgan
Yoshimitsu Shimoyama
as Inabi Uchiha/Tobio no chichi
Chie Nakamura
as Sakura Haruno
Dorothy Elias-Fahn
as Mai Kagetsu/Widowed Villager
Takayuki Sugô
as First Hokage
Hikaru Midorikawa
as Arashi
Keith Silverstein
as Kimimaro Kaguya/Gantetsu/Kimimaro/Additional Voices/Rokakku Ryudoin
Ryôka Yuzuki
as Ino Yamanaka/Fuku
Kiyoyuki Yanada
as Chikara
Shôtarô Morikubo
as Shikamaru Nara
Derek Stephen Prince
as Shino Aburame/Boat Guard #2/Delivery Ninja 463-72/Kurama Ninja #4/Tsuba
Masayo Hosono
as Ayame/Fuki/Onbu/Shôjo
Jamieson Price
as First Hokage/Hanzaki Fuma/Suiko/Gatsu/Otomatsu/Third Hoshikage/Kunijirou
Toshiyuki Morikawa
as Kimimaro
Hitomi Hase
as Academy Student
Tomoyuki Shimura
as Kurobachi/Yajirobê
Takako Honda
as Anko Mitarashi
Ryûsaku Chijiwa
as Kurosuki Man/Academy Teacher/Bar Customer/Gosunkugi's Subordinate/Young Carpenter
Keiichi Takahashi
as Leaf ANBU/Martial Arts Master/Star Village Ninja
Sachiko Sugawara
as Chamber Maid
Taeko Kawata
as Kade Yoshino
Debi Mae West
as Tsunade/Old Woman
Tom Gibis
as Shikamaru Nara/Kurosuki Family Member
Roger Craig Smith
as Idate Morino/Raiga Kurosuki/Dan Kato/Kota/Inabi Uchiha/Raiga Kurosuke
Hiromichi Kogami
as Idate Morino
Risa Hayamizu
as Ninja/Star Village Ninja
Eizô Tsuda
as Hiashi Hyûga
Tomomichi Nishimura
as Hachidai
Richard Cansino
as Izumo Kamizuki/Misumi Tsurugi/Senta
Julianne Buescher
as Anko Mitarashi
Mitsuo Senda
as Shinayakana
Junko Minagawa
as Haku no haha
Keijin Okuda
as Zaku Abumi/Shura/Zôri/Konoha no ANBU
Tadahisa Saizen
as Jiga/Kagerô/Nami no kuni no chômin
Danielle Judovits
as Tenten/Ayame
Yoshiyuki Kaneko
as Hitode
Kazuo Oka
as Kyûroku Wagarashi
Laurent Vernin
as Itachi Uchiha
Tomoe Hanba
as Yakumo Kurama
Mayumi Yamaguchi
as Young Orochimaru/Onbaa
Hikaru Miyata
as Homura Mitokado
Ryoko Kuramochi
as Child/Female Diver/Konoha Student/Kôta
Hideaki Nonaka
as Konoha Medical Team
Doug Stone
as Amachi/Fugaku Uchiha/Teyaki Uchiha
Yasumichi Kushida
as Bandit/Worker
Liam O'Brien
as Gaara/Kotetsu Hagane/Id/Kunihisa's Bodyguard/Kurosuki Family Member
Wakana Sube
as Academy Student/Boy/Ninja/Restaurant Hostess/Star Village Ninja
Takashi Kondô
as Head Soldier/Servant/Cooking Ninja/Samurai
Hisao Egawa
as Fukusuke Hikyakuya/Fukusuke Hiyakuya
Kazuhisa Tanaka
as Medical Ninja/Kaishakunin
Keiichi Suzuki
as Kurama Ninja
Bridget Hoffman
as Isaribi
Wendee Lee
as Moegi/Tsubaki/Young Neji/Princess Fortune/Young Mai Kagetsu
Ikumi Sugiyama
as Academy Student
Tesshô Genda
as Nine-Tailed Fox
Kenjirô Tsuda
as Shin'emon
Kyôko Hikami
as Mai Kagetsu
Nobuaki Fukuda
as Chôza Akimichi/Bekkô
Kôichi Tôchika
as Neji Hyûga
Wataru Takagi
as Ame Shinobi
Miyako Tao
as Uruchi Uchiha
Lara Jill Miller
as Matsuri
Masatoyo Tetsuno
as Genshô Ryûdôin/Yagura
Eisuke Asakura
as Teuchi/Leaf ANBU
Doug Erholtz
as Asuma Sarutobi/Kagari/Asuma Sarutibi
Saori Seto
as Bathing Woman
Keiichiro Satomi
as ANBU/Cooking Ninja/Guest
Haruhi Nanao
as Young Tsunade
Fumitoshi Miyajima
as Hidden Sand Shinobi/Tanzô
Toshiaki Kuwahara
as Meizu
Jonathan Fahn
as Shikaku Nara/Moya Brother #2
Junko Midori
as Koharu Utatane
Misa Watanabe
as Tsunami/Tsukiko Kagetsu
Kari Wahlgren
as Tayuya/Ranmaru/Mikoto Uchiha/Hana Inuzuka/Kunihisa/Onbu/Uroko Kurama/Young Kimimaro/Young Kimimaro Kaguya
Kiyomitsu Mizuuchi
as Hokushin
Kôsuke Toriumi
as Kiba Inuzuka
Naoko Matsui
as Yoshino Nara
Unshô Ishizuka
as Zabuza Momochi
Tomoyuki Kôno
as Kotetsu Hagane/Bodyguard Commander
Hideo Watanabe
as Taisei/Kurosuki Man/Official/Otomatsu/Feudal Lord/Kaguya Clan Member/Kikujô/Kikusuke/Leaf Shinobi/Moya Brother/Sand Shinobi/Shinobu Mibu
Kazuhiko Inoue
as Kakashi Hatake
R. Martin Klein
as Futa Kagetsu
Toshihiko Seki
as Iruka Umino/Iruka/Narration
Yoshiko Okamoto
as Old Woman
Henry Dittman
as Kabuto Yakushi
Shin'ichirô Miki
as Mizuki
Noriaki Sugiyama
as Sasuke Uchiha
Wally Wingert
as Nagare/Shin/Aoba Yamashiro/Bunzo/Fugaku Uchiha/Shiin
Peter Spellos
as Hitode/Robber Izumi
Mami Shitara
as Young Akio/Boy
Toshitaka Hirano
as Wasabi Family Servant/Shibire
Masato Funaki
as Iwashi Tatami/Gambler/Bookmaker/Chief Minister/Daikoku Fueno/Gosunkugi's Subordinate/Hyakuraku/Leaf Shinobi/Male Nurse/Murakumo Kurama/Old Man
Akiko Koike
as Kin Tsuchi/Kin/Moegi
Nozomi Takatsuki
as Shijimi
Brad MacDonald
as Young Jiraiya/Mondai/Star Village Ninja
Steve Staley
as Neji Hyuga/Kito/Migaki
Mayuko Kobayashi
as On'na no ko
Tony Oliver
as Jibachi Kamizuru/Nan/Delivery Ninja 596-03/Nanafushi/Ronin/Shinayakana/Worker
Hiroshi Tsuchida
as Raidô Namiashi
Keiko Nemoto
as Shizune/Tonton/Yûgao Uzuki/Young Neji
Masako Nozawa
as Old Woman
Rica Matsumoto
as Suzumebachi
Kei Kobayashi
as Village Boy
Dave Wittenberg
as Kakashi Hatake/Gamakichi/Gamatatsu/Pain
Douglas Rye
as Unkai Kurama
Kimitake Kakegawa
as Servant
Taiten Kusunoki
as Ibiki Morino/Gantetsu
Shôto Kashii
as Tonbo Tobitake
Toshiharu Sakurai
as Potcha
Hiroaki Ishikawa
as Moderator/Nami no kuni no chômin
Kouichi Yamada
as Guard Ninja
Daisuke Egawa
as Dosu Kinuta/Mozuku/Rokkaku Ryûdôin
Takahiro Yoshino
as Leaf Shinobi/Medical Team/Nara Clan Researcher
Isshin Chiba
as Shiken-kan
John DeMita
as Dosu Kinuta/Hiashi Hyuga/Hizashi Hyuga/Agari Kaisen
Hitoshi Horimoto
as Courier Ninja 184-96
Daisuke Ono
as Sound Shinobi
Masumi Asano
as Young Woman
Maile Flanagan
as Naruto Uzumaki
Tôru Nara
as Young Jiraiya/Leaf ANBU
Takeshi Watabe
as Gamabunta
Yôsuke Akimoto
as Jirôchô Wasabi
Katsuhiro Kitagawa
as Ningame
Jûrôta Kosugi
as Asuma Sarutobi
Hiroaki Hirata
as Genma Shiranui
Shunsuke Sakuya
as Sakon/Ukon
Jun Ôsuka
as Bodyguard/Ninja Boy
Kazuaki Ito
as Hizashi Hyûga
Sôichirô Hoshi
as Yashamaru/Zaku Abumi (child)
Jun'ichi Endô
as Courier Ninja 463-72
Kentarô Itô
as Chôji Akimichi/Bodyguard
Daran Norris
as Sangorou/Seimei
Keikô Sakai
as Raijin/Waraji/Teyaki Uchiha
Hiroshi Iwasaki
as Shukaku of the Sand
Ken'ichi Mochizuki
as Bartender/Medical Team/Minoji
Peter Lurie
as Kidomaru/Second Hokage
Hiroshi Yanaka
as Shikaku Nara
Kirk Thornton
as Tazuna/Akahoshi/Kisame Hoshigaki/Genno/Shukaku of the Sand/Additional Voices/Bartender/Feudal Lord Tomo/Hocho/Land of Greens' Minister/Murakumo Kurama/Old Man
Aruno Tahara
as Kômei/Chief Councilor of the Land of Tea/Chief Counsilor of the Land of Tea
Neil Kaplan
as Kiyoyasu/Star Village Ninja
Keiichi Sonobe
as Leaf ANBU
Kunihiro Kawamoto
as Misumi/Komaza
Yôichi Masukawa
as Rock Lee
Mitsuru Miyamoto
as Akahoshi
Makoto Tsumura
as Young Kimimaro
Takashi Nagasako
as Yashiro Uchiha
Masahiko Tanaka
as Fourth Kazekage
Naoki Bando
as Gatô/Tôbei Kagetsu
Ayaka Yamashita
as Academy Student/Sand Village Child/Child/Matsuri
Yuriko Yamaguchi
as Kusagakure no Shinobi
Hikari Yono
as Chamber Maid
Kiyomi Asai
as Hanabi Hyûga/Ageha
Christopher Corey Smith
as Shura Sanjuro
Barbara Goodson
as Sanshou
Tomoka Kuzutani
as Beautiful Woman
Ken'yû Horiuchi
as Second Hokage/Pain
Nobuo Tobita
as Ebisu/Zetsu
Ayumi Tsunematsu
as Hokuto
Ryôtarô Okiayu
as Aoi Rokushô
Keisuke Ishida
as Unkai Kurama
Kiyosaka Ishikawa
as Inari
Beau Billingslea
as Homura Mitokado/Kurobachi Kamizuru
Miyu Matsuki
as Beautiful Woman
Hisayoshi Suganuma
as Young Mizuki
Yôji Ueda
as Gamakichi/Leaf ANBU/Mubi/Father/Sand Village Villager
Takehiro Murozono
as Star Village Ninja
Jeannie Elias
as Koharu Utatane/Kaori
Sachiko Kojima
as Orochimaru (Female body)
Karen Strassman
as Additional Voices/Kagero Fuma
Yukitoshi Tokumoto
as Hanzaki's Man/Kamatari
Joe Ochman
as Rokusuke/Poccha
Yumi Fukamizu
as Haruna/Maid/Shun
Kissei Kumamoto
as Gatô no teshita/Kaji
Mitsuaki Hoshino
as Haruna's Father/Samurai
Cindy Robinson
as Tsunami/Suzumebachi Kamizuru/Girl Naruto/Kujaku/Additional Voices/Haku's Mother/Kotohime Fuma
Jeff Bennett
as Shopkeeper
Peter Doyle
as Yurinojou/Yurinojo
Brian Beacock
as Sakon/Mizura/Ukon/Yashamaru/Hotarubi/Zetsu
Paul St. Peter
as Jirocho Wasabi/Koumei/Nine-Tailed Fox/Nine-Tailed Demon Fox
Michael P. Greco
as Iwashi Tatami/Yagura/Genshou Ryudoin
Kim Strauss
as Ibiki Morino
Quinton Flynn
as Iruka Umino/Monju/Deidara/Kunihisa's Bodyguard
Tokuyoshi Kawashima
as Jibachi
Steve Blum
as Orochimaru/Zabuza Momochi/ANBU Black Ops Member/Kagero Fuma/Sazanami Toukichi/'Big Brother' Moya/Boat Guard #1/Funeral Priest/Gatô's Henchman/Kuromaru/Kusushi/Medical Ninja #1/Old Farmer/Shinta/Young Orochimaru
Tomohiro Tsuboi
as Izumo Kamizuki/Bodyguard Commander
Yoshito Ishinami
as Third Hoshikage
Michael McConnohie
as Enma/Mousou/Kirouku Wagarashi/Hoki/Kisame Hoshigaki
Lex Lang
as Teuchi/Hayate Gekko/Jigumo Fuma/Jako Ryudoin
Chikara Oosaka
as Medical Team
Takatsugu Awazu
as Misumi Tsurugi/Genin/Nejiri/Small-time Criminal
Junko Takeuchi
as Naruto Uzumaki/Akamaru
Michael Lindsay
as Kankuro
Tôru Nakane
as Fuki's Father
Kiko Honda
as Anko Mitarashi
Toshitsugu Takashina
as Medical Ninja/Gambler/Kurama Ninja/Leaf Shinobi/Nakabon
Susan Dalian
as Haku/Yugao Uzuki
Toshitaka Shimizu
as Gatô no teshita
Atsushi Ono
as Male Nurse/Servant
William Frederick Knight
as Sukeza/Hyuga Clan Elder
Daiki Nakamura
as Inoichi Yamanaka
Hidekatsu Shibata
as Hiruzen Sarutobi, The Third Hokage/Sandaime Hokage, Sarutobi
Seasons & Episodes
Season 1
2005 | 220 Episodes