Demand Insights
> Last 7 days
Demand Rank
Worldwide
WW
#
October 20, 2021
WW
Daily Demand (Last 7 days)
Travelability
Global Travelability indicates how well a title performs internationally relative to its home market
Marvel's Avengers Assemble's
home country is:

United States
Demand Score
Worldwide
WW
Average Demand for Marvel's Avengers Assemble is 0.0 times the demand for the average show in Worldwide in the Last 7 days.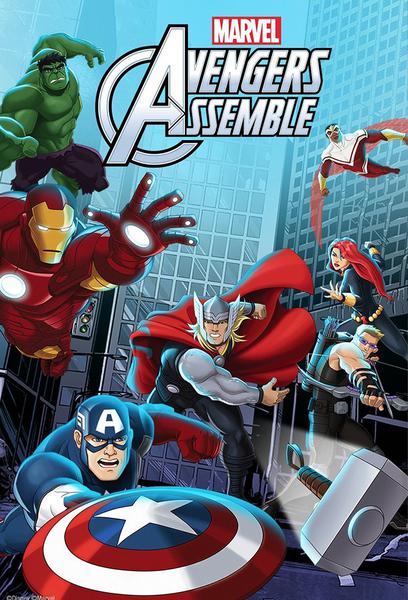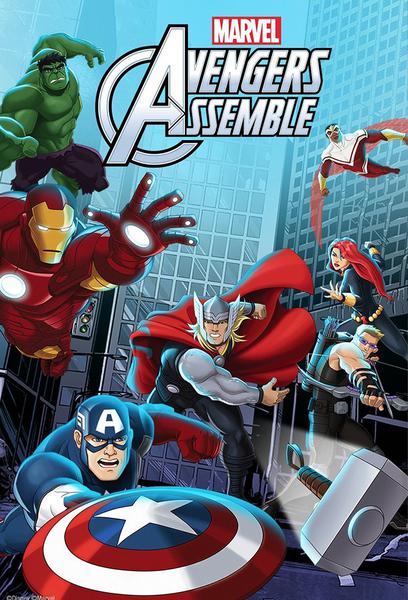 Trend
Worldwide
WW
Marvel's Avengers Assemble has a neutral trend. It has grown in demand by 0x in Worldwide in the Last 7 days.
In Genre Performance
Worldwide
WW
Marvel's Avengers Assemble ranks at the 0.00th percentile in the genre. This means Marvel's Avengers Assemble has higher demand than all other titles in Worldwide
About this title
Storyline
Iron Man, Hulk, Captain America and newcomer Falcon are members of the Avengers featured in this animated series. Iron Man leads the team, as the heroes live and train in their new headquarters in Avengers Tower. When the team assembles, no villain stands a chance, as the Avengers work together to counter evildoers. Whether they're stopping Dr. Doom from conquering Asgard or preventing Dracula from unleashing vampire hordes, the Avengers do whatever it takes to succeed and make sure that good prevails.
Country: United States
Type: Scripted
Status: Ended
Language: English
Release Date: May 26, 2013
Also Known As: Avengers - Sjednocení, Команда 'Мстители' |  See more »
Parents Guide: France (Tous publics), Germany (16) |  See more »
Company Credits
Production Co: Man of Action, Marvel Animation
Cast
Charlie Schlatter
as Howard Stark
Liam O'Brien
as Red Skull/Doctor Strange/Blood Brother #2/Boy #4/Commuter/Dr. Strange/Skull Net/Skully/Tour Guide
Anthony Ruivivar
as Nighthawk/Kyle Richmond
Scott Porter
as White Wolf/Hunter
Will Friedle
as Star-Lord/Jeter Kan Toon
J.K. Simmons
as J. Jonah Jameson
Dee Bradley Baker
as Zzzax
Wynn Everett
as Madame Masque/Whitney Frost
Corey Burton
as Dracula/Mystery Man/Agamotto
William Salyers
as Truman Marsh/Council Member #3
Jim Meskimen
as Ultron/Arsenal/Guard #3/Mysterious Figure/Scientist Supreme
Catherine Taber
as Medusa/Vapor
Ralph Garman
as Alien #4/Mojo
James Mathis III
as Black Panther/T'Challa/Heimdall/Computer Voice/Announcer/Black Pantherr/Flint/Henchman Two/Knight Bot #1/Krahl/Secret Service #1/Villager Two/Wakandan/Young T'Chaka
Yuri Lowenthal
as Child/Egghead
Daryl Sabara
as Aaron Reece
Dwight Schultz
as Attuma/U.N. Moderator/Vampire Soldier #2
Gregg Berger
as Absorbing Man
Mark Hamill
as Arnim Zola/Cap-Zola
Julie Nathanson
as Crimson Widow/Yelena Belova
David Sobolov
as Drax the Destroyer
Mark C. Hanson
as Mach IV/Seeker/Fixer
Laura Bailey
as Black Widow/Woman/Boy/Kid/Little Girl/Boy #2/Boy #3/Child/Computer Voice/Darkstar/Gamora/Girl #2/Inhuman Kid/Korbinite Child/Little Boy/Mom/Rebel #1/Reporter/S.H.I.E.L.D. Agent/TV Newswoman/Tourist #2/Vampire Soldier #1
Mela Lee
as Princess Zanda
Ashleigh Crystal Hairston
as Bask
Keston John
as Killmonger/N'Jadaka/Computer Voice/Garbled Killmonger/Headman/Henchman/Villager One
Erica Lindbeck
as Dr. Jane Foster/Jane Foster/Jane Foster Thor
Kari Wahlgren
as Wasp/Proxima Midnight/D'Bari/Korbinite Mom/Pleasant Automated Voice/World Leader #2
Brian Bloom
as Hyperion/Diplomat
Erica Luttrell
as Aneka/Female Warrior #1
Robbie Daymond
as Bucky Barnes/Goon #2/Spider-Man
David Shaughnessy
as Klaue/Secret Service #3/Super Klaue
Debra Wilson
as Councilor Achebe/Dora Milaje
Nolan North
as Gorgon/Guard
Mick Wingert
as Iron Man/Tony Stark/Doctor Faustus/Guard Three
Grey Griffin
as Captain Marvel/Carol Danvers/Alien Mechanic/Morgan Le Fay/Morgan le Fay/Old Hag
Jesse Burch
as Bruce Banner/Goliath/Atlas
Michael-Leon Wooley
as Galen-Kor
Jeremy Kent Jackson
as X-Ray
Tara Strong
as Typhoid Mary
Anika Noni Rose
as Yemandi
David Kaye
as J.A.R.V.I.S./Vision/Baron Zemo/Citizen V/Corvus Glaive/Zemo/Alien Guard #2/Baron Heinrich Zemo/Blood Brother #1/Computer/Guard #1/Guardsman/Knight Bot #2/Miner #1/Miner #2/Modern Zemo/Phantom #1/Reporter/Robot/Troll Captain
April Stewart
as Zarda/Dissmissive Mom/Lady Zartra/Woman
Jason Spisak
as Justin Hammer/Speed Demon/Fan Boy
Fred Tatasciore
as Hulk/Crossbones/Black Bolt/Bruce Banner/Thunderball/Volstagg/A.I.M. Agent #3/Alien #3/Alien Gurd #1/Atlantean Spy/Atlantean Warrior/Berserker Hulk/Cabbie/Crimson Dynamo/Guard #4/Guardsman #2/Henchman One/Hydra Soldier/Jotunheim Beast/Kangbot/Nightmare Ultron/Pasty Man/Ringmaster/S.H.I.E.L.D. Agent/S.H.I.E.L.D. Tech #2/Secret Service #2/Subway Passenger/Troll #1/Troll Leader
Adrian Pasdar
as Iron Man/Bruto The Strongman/WW II Soldier #3
Ashley Eckstein
as Lady Elanna
Elizabeth Daily
as Moonstone/Little Girl/Meteorite
André Sogliuzzo
as Igor Drenkov
Kevin Shinick
as Bruce Banner
Roger Craig Smith
as Captain America/Steve Rogers/Boy/Commander Orka/Computer/Joey/A.I.M. Agent #1/A.I.M. Lieutenant/A.I.M. Self-Destruct System/Atlantean Guard/Atlantean Raider #2/Atlantean Soldier/Bartender/Computer Voice/Cop/Council Member #1/Elite/Elite #2/Ernesto Gambonno/Goon #1/Grim Reaper/Guard #2/Guardbot/Hobo/Hungarian Teen/Hydra Agent/Hydra Enforcer/Hydra Goon/Hydra Soldier/Hydra Soldier #1/Kronans/Luigi Gambonno/Nanot Bots/Nightmare Winter Soldier/Radioactive Man/Reactor Voice/Secret Service #4/Steve Rogers '42/Talk Show Host/Teenage Clerk/Television Announcer/Torgo/Tourist #1/Tricarrier Computer/Vamp #1/Village Elder
Bob Bergen
as Winter Soldier
Charlie Adler
as M.O.D.O.K./MODOK/A.I.M. Scientist/MOON-DOK/MOON-DOK Base
Tom Kenny
as Impossible Man/Whirlwind
Josh Keaton
as Ant-Man/Computer Alert Voice/Male Reporter
Antony Del Rio
as Inferno/Boy
Corey Jones
as T'Chanda/T'Chanda Hologram
Jonathan Adams
as Absorbing Man
Maurice LaMarche
as Dr. Doom
Stephen Collins
as Howard Stark
Grant George
as Ant-Man/A.I.M. Agent/Radio Traffic Reporter/S.H.I.E.L.D. Agent #1/Scott Lang/Squadron Bot
Seth Green
as Rocket Raccoon
Hynden Walch
as Supergiant/Princess Python
Matthew Mercer
as Tiger Shark/Atlantean Guard/Elite #1/Hercules/Knight Bot #3/News Reporter
Vanessa Marshall
as Meagan McLaren/Hela/Medusa
Fryda Wolff
as Enchantress/Elsa
Gideon Emery
as Moon Knight
Steve Blum
as Kang the Conqueror/Kang/Biker/Kang Head
Trevor Devall
as Klaue/Ares/Rocket Raccoon/Atlantean/Atlantean Raider #1/Grizzly/Guardsman #1/Villager Three
Will Collyer
as Tony Stark (Age 14 & 17)
Bumper Robinson
as Falcon/Alien #2/Armored Army/Dock Worker/Human Cannonball/Rescued S.H.I.E.L.D. Agent/Troll #2/WW II Soldier #1
Cree Summer
as Darlene Wilson
Hayley Atwell
as Peggy Carter
Matt Lanter
as 2nd Male Reporter/Winter Soldier
Phil LaMarr
as Dr. Spectrum/Nuke/Baron Mordo/Bashenga/Boy #5/Dormammu
Jack Coleman
as Doctor Strange
John DiMaggio
as Wrecker/Cop/Galactus
Kathreen Khavari
as Ms. Marvel/Kamala Khan/Fire Chief/Little Girl/Teacher
Robin Atkin Downes
as Baron Strucker/Glorian
Travis Willingham
as Thor/Skurge/Thor Odinson/A.I.M. Agent #2/Brok/Bulldozer/Construction Worker/Frog Thor/Growing Man/Guard/Guard #1/Hydra Agent/Inhuman Guard/Man #1/Narrator/New Yorker/Old Thor/On-Board Computer/Police Officer/Trickshot/Troll #3/WW II Soldier #2
Daisy Lightfoot
as Shuri/Dora Milaje/Female Reporter/Proto Dora Milaje/Villager Four/Young Woman
Clancy Brown
as Red Hulk/Taskmaster/Uatu the Watcher
James Arnold Taylor
as Leader/Kid/Young Man
Rick D. Wasserman
as Techno/Fixer
Sophia Thomas
as Princess Zanda
Isaac C. Singleton Jr.
as Thanos
Troy Baker
as Hawkeye/Loki/Old Man/A.I.M. Agent #1/A.I.M. Agent #2/Alien #1/Director/Doombot/Engineer/Gang Leader/Guard #2/Hydra Soldier #2/Kraven/MP Sergeant/Man #2/Newbie S.H.I.E.L.D. Agent/Newscaster/Nightmare Loki/Red Guardian/S.H.I.E.L.D. Tech #1/Wealthy Man/Whiplash/World Leader #3
Rene Auberjonois
as Ebony Maw/World Leader #1
Todd Haberkorn
as Astronaut/Haechi
Danny Jacobs
as Heinrich Zemo
Jennifer Hale
as F.R.I.D.A.Y./Screaming Mimi/Songbird/Boy #1/Girl #1/Boy #2/Council Member #2/Freya/Gabby Talbott/Girl/Layla/Little Girl/Mom
Kevin Michael Richardson
as Groot/Ulik/Heimdall/N'Basa
Brandon Hender
as Tony Stark (Age 8 & 11)
Alastair Duncan
as Adrian Toomes/Vulture
Seasons & Episodes
Season 1
2013 | 26 Episodes
Season 2
2014 | 26 Episodes
Season 3
2016 | 26 Episodes
Season 4
2017 | 25 Episodes
Season 5
2018 | 23 Episodes
Awards
Behind the Voice Actors Awards 2014
Nominee
Behind the Voice Actors Awards
Best Female Lead Vocal Performance in a Television Series - Action/Drama
Nominee
Behind the Voice Actors Awards
Best Male Vocal Performance in a Television Series in a Supporting Role - Action/Drama
Nominee
Behind the Voice Actors Awards
Best Male Vocal Performance in a Television Series in a Guest Role - Action/Drama
Nominee
Behind the Voice Actors Awards
Best Male Vocal Performance in a Television Series in a Guest Role - Action/Drama
Nominee
Behind the Voice Actors Awards
Best Vocal Ensemble in a New Television Series
Annie Awards 2015
Outstanding Achievement in Music in an Animated TV/Broadcast Production