Demand Insights
> Last 7 days
Demand Rank
Worldwide
WW
#
October 22, 2021
WW
Daily Demand (Last 7 days)
Travelability
Global Travelability indicates how well a title performs internationally relative to its home market
Gintama's
home country is:

Japan
Demand Score
Worldwide
WW
Average Demand for Gintama is 0.0 times the demand for the average show in Worldwide in the Last 7 days.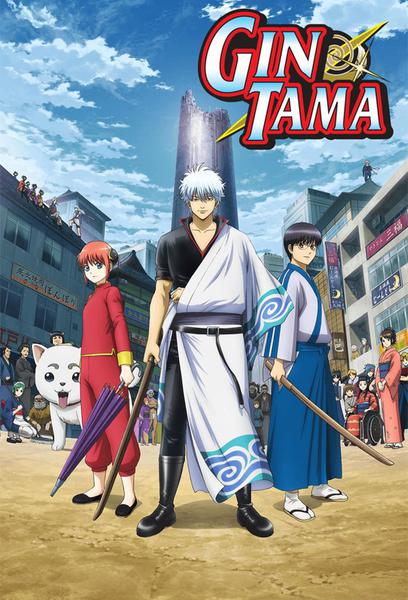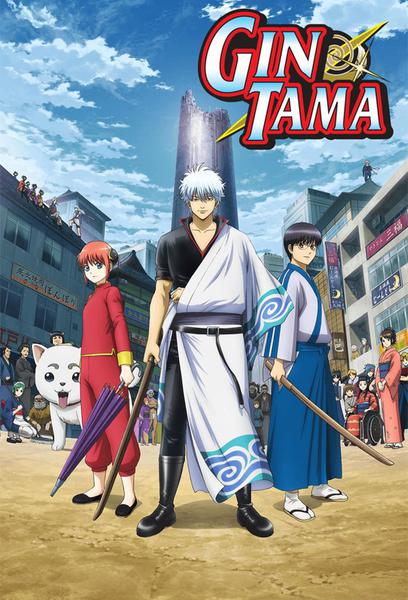 Trend
Worldwide
WW
Gintama has a neutral trend. It has grown in demand by 0x in Worldwide in the Last 7 days.
In Genre Performance
Worldwide
WW
Gintama ranks at the 0.00th percentile in the genre. This means Gintama has higher demand than all other titles in Worldwide
About this title
Storyline
In the early 17th century, Japan adopted strict isolation policies and severed almost all ties with foreign countries. In 1853, the US fleet commanded by Admiral Perry forced the doors open, leading to a modernization of the nation's sociopolitical systems and the eventual fall of the Shogunate. The samurai regime ended its life with the imperial restoration in 1868. That's what history tells, but in Gintama, that's not what happens. Instead of the US fleet, the country is stormed by spaceships coming from four corners of the universe and soon we see it occupied by extraterrestrials. The Shogunate has become a puppet of alien occupation armies. All samurais have been disarmed and reduced to temp workers with no skills who just try to make ends meet. Gintama is a story of a handyman named Gintoki, a samurai with no respect for rules set by the invaders, who's ready to take any job to survive. He and his gang, however, are also among the very few who have not forgotten the morale of a swordsman. Wherever they go, all they do is to create troubles. Troubles that they of course try to solve, but in reality...
Country: Japan
Type: Scripted
Status: Ended
Language: Japanese
Release Date: April 4, 2006
Also Known As: 金魂, Gintama |  See more »
Parents Guide: Canada (14A, G), France (Tous publics) |  See more »
Company Credits
Production Co: Bandai Namco Pictures (BNP), Dentsu |  See more »
Cast
Daiki Matsubayashi
as Patriot
Ryûji Nakagi
as Elder/Kuroda/Mokichi/Village Chief
Maki Izawa
as Matsudaira's Wife
Houko Kuwashima
as Young Takasugi
Masafumi Kimura
as Galactic Overlord Tiramisu
Daisuke Sakaguchi
as Shinpachi Shimura/Buttchin Shinpachi/Isao Kondo/Kobayashi/Pattsuan/Shimura Shinpachi
Natsumi Takamori
as Woman/Young Shinpachi
Mii Miki
as Shinsenguimi Member B
Ken Narita
as Doman Shirino/Prosecutor Haga
Kyouko Fujii
as Miss Bush warbler/Woman
Kaori Nakamura
as Nishiki-ya Proprietress
Nicole Bouma
as Ayame Sarutobi
Kôsei Tomita
as Sanzo Fudo
Keiji Hirai
as Criminal A/Evil Organization Leader/Evil Syndicate Leader/Patriot/Policeman B
Jennifer Cameron
as Ginko Sakata
Shinji Kawada
as Chidori Second Division Commander
Masafumi Kobatake
as Dance Instructor
Riley Kramer
as Young Shigeshige
Shinya Fukumatsu
as Right Behind You!/Yabuta/Yashichi
Maor Ohzana
as Strawberry Milkster Crowd
Yuki Ono
as Shigeshige Tokugawa/Cafe Manager
Misato Fukuen
as Chiharu Sakurajima
Takafumi Yamaguchi
as Gang Member B/Operator/Young Man
Eri Taruta
as Salad Old Lady
Kaya Miyake
as Female Customer B/Gyaru A
Mahiru Konno
as Elder Sister/Nurse A/Shoji
Shunzô Miyasaka
as Man A/Police Constable D
Akane Yamaguchi
as Shop Employee
Jun Miruno
as Boy/Inn Hostess
Shigeo Kiyama
as Ken/Taka-tin/Ungyo/Fruit Punch Samurai G/Man/Stainless Boy/Turtle Captain/Yasunori
Roly Gutiérrez
as Gintoki Sakata
Yukari Tamura
as Announcer Hanano/Saki Hanano
Mari Doi
as Shinsengumi Member A/Young Samurai/Young Samurai A
Kenji Hamada
as Itsuki Kitaoji/Maganagi/Chairman
Kentaro Sakurai
as Kichinosuke/Toasted Boyfriend
Kazuki Watanabe
as Man beeing interviewed
Shinji Nagano
as Man in Park B
Takanori Yagi
as Shinsegumi member A
Tomokazu Seki
as Pluto Bato
Shigenori Sôya
as Narrator
Shunsuke Kawabe
as Believer
Kirian Jou
as Harusame Elder B/Retainer A
Kazuyuki Okitsu
as Ayao Sarutobi/Kamemiya/Suejiro Suemoto
Chiaki Takahashi
as Goriko Kondo
Beat Crusaders
as Themselves
Kenichi Suzumura
as Sogo Okita/Father/Slimy Dragon
Chihiro Tagaino
as Child C
Takuma Suzuki
as President Aoki
Shiho Hisajima
as Cashier Girl/Child/Child A/Gorilla/Maid Robot/Mosquito-like Amanto
Haruka Itou
as Child D/Girl B/Hyakka B
Yûichi Karasuma
as Katsuo's Underling A/Slave Ship Leader/Tendoshu
Hiroshi Ito
as Master of Kadoya
Rintarou Nishi
as Iwamatsu
Kathleen Barr
as Young Takasugi
Akihiro Tajima
as Shinsegumi member B
Matt Ellis
as Kotaro Katsura
Hidemitsu Shimizu
as Judge
Momoko Ohara
as Young Seimei
Manami Numakura
as Child E/Student A
Takahiro Shimura
as Doctor/Gangster/Guest D/Ichiro/Rebel A
Venus Terzo
as Matako Kijima
Keiichi Kuwabara
as Shinnoshin Shinohara
Yayoi Sugaya
as Child B/Young Samurai C
Kumiko Nakane
as Proprietress/Skier/Wife
Takeaki Masuyama
as Check It Out Gang Member/Editor A
Keiji Fujiwara
as Zenzo Hattori
Ayako Kawasumi
as Gedomaru
Hiroyuki Yoshino
as Takachin/Hachibee Takaya/Taka-chin/Bossun
Daisuke Namikawa
as Nobunobu Hitotsubashi/Nobunobu Tokugawa
Takashi Mito
as Cameraman/Master of Kadoya (flashback)/Patriot B
Koji Seki
as Renho A/Shinsengumi Member
Mayuki Makiguchi
as Maguko
Masanori Machida
as Gramps/Ojiki/Resident A
Hidenari Ugaki
as Hachiro/Reindeer Ben/Beach House Man/Butler/Captain/Director/Doctor/Hachiro Kuroita/Mamushi/Narrator/Ooka/Police Constable/Shop Owner/The Thing from JUMP
Kazuhiro Imamura
as Body Double/Hitotsubashi Samurai A/Shinsengumi Member A/Takasugi's Father
Kento Itou
as Male Doctor/Temple School Teacher
Tabitha St. Germain
as Mutsu
Takashi Narumi
as Guardian Spirit A/Truck Driver
Jun Kasama
as Curr Sedd Glasses/Employee in charge of Gintama Rumble
Satsuki Yukino
as Tae Shimura/Yo-chan/Pony-chan
Rikiya Koyama
as Neptune Shokaku
Yukiko Monden
as Gatekeeper A
Yasunobu Iwata
as Muneharu Rokkaku
Kazunari Tanaka
as Ken Kato
Toshihiko Nishimura
as Gatekeeper
Ryô Kuratomi
as Monta Nomi
Chie Arikawa
as Katsura's Grandmother
Masaya Matsukaze
as Kyojiro Nakamura
Kôsei Hirota
as Kuzunosuke Beri
Yu Mizuno
as Princess Crab-Paste
Ikuji Nose
as Terakado Tsu's Imperial Guards A
Atsuko Enomoto
as Ayano Terada/Ayano
Akiko
as Heidi/Marilyn/Noriko Mach/Saleswoman/Woman
Ryôkichi Takahashi
as Maintenance Crew/Maintenance Crew B/Policeman B
Haruka Tomatsu
as Ginko Sakata
Airi Ohtsu
as Teacher in Black/Video Rental Shop Clerk
Kanehira Yamamoto
as Movie Theater Attendant
Paul Louis
as Hiraga/Umibozu
Sumi Shimamoto
as Mitsuba Okita
Hideaki Sorachi
as Hideaki Sorachi
Daigo Fujimaki
as Mimawarigumi Member
Yû Mizushima
as Fatgon/Marsh Ian
Takayuki Miyamoto
as Fan B/Mimawarigumi Member/Reporter C/Shinsengumi Member B
Tarusuke Shingaki
as Lethal Punishers Leader
Minoru Kawai
as Piccolo-like Green Person/Watchman of Time
Masashi Nogawa
as Shirei/Asaemon's Father/Harusame/Sakon/Snowstorm Member A
Osamu Mukai
as Commentator
Ryunosuke Watanuki
as Rebel/Sailor
Takashi Hikida
as Underling A/Otaku/Store Clerk C/Yakuza C
Yûsaku Yara
as Jiraia/Fujinosuke Hashiba
Chihiro Suzuki
as Kohei Konishi
Motoko Kumai
as Young Zenzo
Seiro Ogino
as Hotel Proprietor/Man A/Man B
Koichi Soma
as Demon B/Ken/Man B
Wataru Hatano
as Gou/Saburo/Youngest Parco Brother
Advah Soudack
as Kyubei Yagyu/Seita
Yukihiro Misono
as Turtle Soldier B/Computer Start-up Voice/Fruit Chinpo Samurai G
Eriko Kigawa
as Kanshichiro
Simon Hayama
as Shoyo Yoshida/Utsuro
Haruka Nagashima
as Student B
Saffron Henderson
as Lady Saori
Toshiko Sawada
as Younger Sister Nanny
Kohei Matsumoto
as Shinsengumi C/Male Customs Clerk
Naomi Shindô
as Madame Yagami/Goddess
Paul Cowling
as Ape Boy/Etekichi Kozou/Ken Shimura
Jaimie Mortimer-Lamb
as Waki Kaoru
Kazuya Kobayashi
as Patriot/Rebel A/Rebel C/Shinsengumi A
Makoto Yasumura
as Middle Parco Brother
Tony Kim
as Young Isao Kondo
Yutaka Furukawa
as Joi Rebel B/Man with Cat Ears/Shinsengumi Member/Shinsengumi Member C
Junji Majima
as Hero Lotosix/Legendary Mahjong Player
Kozo Dozaka
as White Tights/Bee A/Gang Member D/Shikigami/White Tights B
Kiyonobu Suzuki
as Jintetsu Murata/Nezumiya/Space Dad
Kôichi Yamadera
as Utsuro/Shoyo Yoshida
Rinko Hayashi
as Queen Bee
Kôsuke Kobayashi
as Man A/Schoolboy
Yoshinori Sonobe
as Nemuzo Enmi/Tsukamu Nishino/Ronin A
Kosuke Sakaki
as Criminal/Harusame Elder A/Townsperson/Yato
Lucas Gilbertson
as Shigeshige Tokugawa/Phoenix
Daisuke Takahashi
as Naraku B
Masako Katsuki
as Ichi Terakado/Mother/Otsu's Mother
Yuko Mikutsu
as Flirty Woman A/Townsperson
Ryu Yamaguchi
as Soan/Fried Rice/Gang Member C/Moneylender
Kazuya Kishimoto
as Frankenfurt/Renho B
Sayaka Kinoshita
as Hyakka/Hyakka A
Kiyomi Yazawa
as Courtesan B
Donald Guzzi
as Seargant/Shimomoto/Arnold Swords-mkaer/Ebina/Heizo/Jawnny Agomi/Takasugi Shinsuke/Tomu
Toshiyuki Hara
as Fan C/Townsperson
Ken Kramer
as Maizo Rotten
Manabu Sakamaki
as Underling A
Fumiko Orikasa
as Kyubei Yagyu/Jyubei Yagyu/Pinbei
Haruka Nakanishi
as Guest C/Waitress/Woman B
Kirby Morrow
as Male Tsukuyo/Tsukuo
Yuji Kameyama
as Guard A/Hitotsubashi Samurai B/Mohawk Driver
Mihoko Nakamichi
as Voice of Glasses
Lisa Ann Beley
as Archbishop/Young Zenzo
Michelle Molineux
as Izumi
Haruka Kamiya
as Ito's Mother/Setsuko/Woman A
Takafumi Kawakami
as Shinsengumi B/Tasuke/Announcer/Assistant/Black-suited Staff Member/Child D/Criminal B/Deliberation Broadcast/Follower/Gambler A/Gang Member A/Garbage Collector/Man B/Researcher B/Shinsengumi A/Shogunate Official/Shop Employee/Teacher/Turtle Sailor/Underling C
Kengo Kawanishi
as Otaku A
Tôko Aoyama
as Hamuko/Teruhiko/Teruhiko Saigo
Takahiro Shimada
as Kiheitai Member
Kenta Sasa
as Boar/Katsuo's Underling B
Caitlynne Medrek
as Soyo Tokugawa
Toshinobu Iida
as M/Mysterious Hunter
Tamotsu Nishiwaki
as Hitoyoshi Kusano
Yoshimitsu Shimoyama
as Mu-san/Shop Owner/Sergeant/Shinsengumi A/Yamada/Arsonist/Cameraman/Charismatic Hairdresser/Emcee/Kojiro-like Emcee/Maintenance Crew A/Narration/Old Man/Patriot A/Police Constable A/Salesman/Talk-show Host/Toba
Erika Sudou
as Demoness Haruna/Old Lady/Old Woman/Virtual Otsu/Young Kyojiro
Takayuki Sugô
as Jirocho Doromizu
Hirokazu Miura
as Cap/Check It Out Gang Member A/Drag Queen/Father/Onmyoji C/Passer-by/T-Shirt Tatsu
Nobuaki Sekine
as Superior
Hidetoshi Nakamura
as Father
Aki Unone
as Hyakka B/Lady Leopard/Mistress
Hikaru Midorikawa
as Seimei Ketsuno/Sui Minamito
Rica Fukami
as Space Woman/Tamegoro's Wife
Kiyoyuki Yanada
as Archfiend Tapir/Gankeimaru/Priest
Takahiro Kawachi
as Commentator
Ryôka Yuzuki
as Enshou's Wife
Asami Shimoda
as The Matsuno Brothers
Kôzô Shioya
as Fake Leukocyte King
Masaya Onosaka
as Hajime Obi/Daisaku Amarao
Wataru Yokojima
as Master Son
Katsuyuki Konishi
as Sotatsu Tendo/Suekichi
Tatsuhisa Suzuki
as Masashi
Tadashi Miyazawa
as Hideyoshi Toyotomi/Gramps/Mayorin
Bill Newton
as Tasuke Kurokono
Yasuhiko Kawazu
as Puu/Adromeda Sweets/Young Master
Yuya Murakami
as Fake Kurokono B/Henchman
Masashi Sugawara
as Kariya
Toshiyuki Morikawa
as Isaburo Sasaki
Tetsurou Tsukada
as Guard B
Masayasu Nagata
as Man A/Nezu/Planet Beam Alien/Soldier B/Subordinate
Riichi Nishimoto
as Shinsengumi B
Eiichiro Tokumoto
as Demon A/Man/Ninja/Otaku B/Shinsenguimi Member/Shinsengumi Member/Soldier A/Yakuza/Yakuza C/Young Maizo
Takayuki Masuda
as Turtle Soldier A/Yakuza Leader
Sayuri Kubo
as Child/Hatsu/Woman/Child A/Girl C/Hatsu Hasegawa/Hostess B/Nakai/Nurse/Tomoe 5000/Waitress
Ryûsaku Chijiwa
as Ito's Father
Rebecca Husain
as Goriko Kondo
Masanori Matsuoka
as Sports Meet Announcer
Ayano Ishikawa
as Gatekeeper B/Hyakka/Hyakka B/Young Utsuzo
Kenji Kitamura
as Emergency Announcement/Great Overlord Takeshi
Chika Anzai
as Young Kamui
Cathy Weseluck
as Young Katsura
Daisuke Kageura
as Narration/Yakuza A/Hoodlum/Masta Bayter/Prisoner B/Renho B/Ronin B/Soldier C/Stray Cat A/Stray Cat B/Unkai
Rei Yamahata
as Pirate A/Pirate B/Shinsengumi Member
Jason Kesser
as Katsura Kotarou/Katsura
Aya Hisakawa
as Narutaki-sensei
Yoshihisa Kawahara
as Mitsuhide Akechi/Balmung Fezalion/Renho A
Risa Hayamizu
as Matako Kijima
Ken Uo
as Anaman/Restaurant Owner
Mari Miyamoto
as Kuzunoha/Kizunoha
Tomomichi Nishimura
as Kick the Can Old Man/Zenzo's Father
Chiara Zanni
as Nobume Imai
Chikahiro Kobayashi
as Newscaster
Shin'ya Hamazoe
as Shijaku (Young)/Chris Alien
Pauline Newstone
as Shop Lady
Rina Satô
as Rappa Momochi
Mamiko Noto
as Pandemonium
Hideyuki Umezu
as Magistrate/Ishida Pierre Genpachizaemon
Richard Ian Cox
as Marsh Ian
Chafûrin
as Henpeita Takechi
Taisuke Nishimura
as Jockstrap Shop Employee/Monk
Alex Zahara
as Shinsuke Takasugi
Chiwa Saitô
as Kuriko Matsudaira/Kuriko
Takeharu Ônishi
as Tetsuya Murata
Masaharu Tahara
as Isao Kondo's Father/Oden Shop Owner
Tôru Sakurai
as Debt Collector/Tamegoro Hijikata
Hideki Nakanishi
as Hero/Prison Guard/Spectator B/Underling B
Ami Koshimizu
as Sayaka Otakai
Kazuko Mine
as Tobacco Shop Lady
Tomoyuki Higuchi
as Isaac Schneider/Man
Fred Henderson
as Isaburo Sasaki/Mr. N
Carol-Anne Day
as Ikeda Asaemon
Masataka Sawada
as Old Farmer
Scott McNeil
as Gengai Hiraga/Male Kagura/Piccolo-like Green Person/Loincloth Mask
Hiroya Ishimaru
as Captain Dragon
Madoka Yonezawa
as Ginko/Sachiko/Woman/Woman A
Shinobu Matsumoto
as Night Club Employee/Shinsengumi Member
Ayaka Shimoyamada
as Boy A
Michael Daingerfield
as Gintoki Sakata/Dozaemon/Phoenix
Kazuhiro Yamaji
as Uranus Hankai
Atsuyoshi Miyazaki
as Man in Park A
Iku Minase
as Ichiro/Sasuke
Daisuke Endou
as Ronin B/Shinsenguimi Member A
Bin Shimada
as Gengai Hiraga/Old Man
Toshiharu Nakanishi
as Monk/Old Man/Resident B/Sachiko's Father/Snack Smile Customer
Mitsuru Ogata
as Barbershop's Old Man
Mayumi Yamaguchi
as Synron
Janyse Jaud
as Tae Shimura
Kenji Takahashi
as Shinsengumi Member A/Stray Cat B/Yakuza Leader
Yohei Nishina
as Underling B/Saburo/Fireman/Shinsengumi A/Store Clerk B/Yakuza B/Yoshizawa
Kôhei Fukuhara
as No. 49/Yashichi
Masami Iwasaki
as Ougai/Yu Mikoshiba
Takayuki Nakatsukasa
as Fan A/Mad Hand Fan/Man in Park/Nobunobu's Retainer A
Yû Shimamura
as Assistant/Companion/Izumi/Reporter
Masahiro Okazaki
as Tagosaku/Commentator/Black Tights/Debt Collector/His Excellency/Onmyoji/Onmyoji A/Pillow Masa/Rebel B/Reporter
Giles Panton
as Nobunobu Hitotsubashi
Taira Kikumoto
as Man B/Otaku A
Ryûichi Kijima
as Shinsengumi Member B
Kiyohito Yoshikai
as Client/Man A/Mourner A/Prisoner A/Shinsengumi Member B
Yasumichi Kushida
as Old Man
John Novak
as Katakuriko Matsudaira
Mikoto Sato
as Child A/Woman with Stolen Bag
Yu Wakabayashi
as Fan A/Yasushi Fuyumoto
Toshifumi Nakabayashi
as Hitotsubashi Samurai
Tomisaburô Horikoshi
as Glasses Store Owner/Doctor
Hisao Egawa
as Tokumori Saigo/Shuwa/Saigo
Ikumi Sugiyama
as Head Nurse/Hiro-kun's Mother/Busujima/Child A/Girl C/Hostess A/Housewife/Ikezawa/Participant/Waitress/Woman A
Kyoko Yamaguchi
as Young Doman
Mitsuaki Kanuka
as No. 132
Takaya Kuroda
as Koshinori Yagyu
Yû Sugimoto
as Catherine/Young Hajime Obi/Interpreter/Pinko/Shazzan
Mammoth Nishio
as Man/Bar Owner/Soldier A
Masaaki Tsukada
as Chogoro the Foxfire/Omohidezake's Old Man
Akinori Egoshi
as Terakado Tsu's Imperial Guards D
Yuichiro Umehara
as Enshou
Souichirou Tanaka
as Narration
Takanori Hoshino
as Tsukuo
Wataru Takagi
as Colonel Cherry
Yoshikazu Kazuma
as Turtle Soldier A/Yakuza A
Ayaka Mori
as Boy B/Girl A
Hitoshi Yanai
as Mako/Onmyoji B/Policeman/Presenter/Shinsengumi Member A/Shop Clerk
Ryôko Kinomiya
as Narration
Tetsuya Motomura
as Director/Katou/Mourner B/Prison Guard B/Townsperson
Tsutomu Densaka
as Ronin B/Bouncer A/Disciple/Father of Large Family/Glasses Shopkeeper/Group Member/Man/Mysterious Person/Old Man/Passer-by/Police Constable/Police Constable C/Policeman/Rebel A/Shinsengumi Member B/Spectator A/Staff/Stray Cat/Subordinate/Thief Taker/Underling A/Villager
Takayuki Sasada
as Store Clerk A/Yakuza
Ted Cole
as Taizo Hasegawa
Kazuyuki Ishikawa
as Antenmaru/Bee B/Ronin B/Ronin C
Yuki Kaida
as Young Katsura
Shûichi Ikeda
as Lord Vader
Junji Tachibana
as Mimawarigumi Member/Yato
Fumitoshi Miyajima
as Jirochu Doromizu/Patriot/Patriot A
Aya Endô
as Momo Anigasaki/Uchino
Makoto Sahara
as Joi Rebel A/Nobunobu's Father
Jocelyne Loewen
as Kagura/Phoenix
Mitsuaki Madono
as Kamotaro Ito
Shintarô Kawauchi
as Tracksuit Shopkeeper
Jason Simpson
as Isao Kondo/Gaimon
Shinobu Hozumi
as Flirty Woman B
Akira Kamiya
as Elizabeth (Dragonia)
Eriko Matsui
as Young Shigeshige/Girl B
Miwa Kôzuki
as Kurin-chan/Gyaru B
Andrew Francis
as Tatsuma Sakamoto
Kazuki Shimizu
as Snack Smile Employee
Susumu Chiba
as Isao Kondo/Princess Bubbles/Ayame Sarutobi/Gori-san/Grandfather
Ryô Iwasaki
as Shinsengumi Member A
Unshô Ishizuka
as Heiji Kozenigata
Shinya Honda
as Guardian Spirit B
Masakazu Nishida
as Shinsengumi Member B
Akira Ishida
as Kotaro Katsura/Sogo Okita
Sabrina Pitre
as Young Gintoki/Izumi's Brother
Kazuhiro Fusegawa
as Fake Kurokono C
Keisuke Hamaoka
as Shinsengumi Member B
Naoki Tatsuta
as Binbokusai Yagyu
Fumihiko Tachiki
as Taizo Hasegawa/Narration/Sagaru Yamazaki
Ai Nonaka
as Pirako Chin/Pirako Doromizu
Toshihiko Seki
as Kamiyama
Takumi Yamazaki
as Bansai Kawakami/Tsunpo
Asami Yaguchi
as Young Gintoki/Hyakka A/Young Kintoki
Shinya Takahashi
as Kaientai Crew Member B/Man Handing Out Flyers/Takuma
Tetsuharu Ôta
as Sagaru Yamazaki/Policeman/Onishi/Policeman A/Rebel B/Sagako Yamazaki/Wakame/Brieza/Father/Gambler B/Garbageman/Gohei/Henchman A/Lottery Man/Lovey-dovey Man/Mademoiselle S/Matsutaro/Newscaster/Onlooker/Patriot B/Police Constable A/Police Constable B/Sabu/Saotome/Senpai/Shinsengumi B/Shop Owner/Staff B/Tendoshu/Tsu Terakado's Imperial Guards
Shin'ichirô Miki
as Tatsuma Sakamoto
Natsuki Mori
as Once Kind Mother/Bank Employee
Kanji Suzumori
as Gang Member A/Ronin A
Noriaki Sugiyama
as Sniper Kame
Yumi Uchiyama
as Young Suzuran
Mitsutaka Tachikawa
as Kanemaru
Hajime Iijima
as Lone Wolfman and Cub
Takehiro Hasu
as Man in Park C
Maureen Jones
as Hanako Kouri
Toshitaka Hirano
as Jii/Baneko/Father/Inayama/Monk/Old Man
Takahiro Miyake
as Yakuza B
Itaru Yamamoto
as Prison Guard C
Mikako Takahashi
as Sadaharu/Tsu Terakado/Sekitobaharu
Maryke Hendrikse
as Momochi Rappa
Uko Tachibana
as Pinko Shiramizu/Nakayama
Hiroki Shimowada
as God of Poverty
Kenshô Ono
as Tasuke Kurokono
Hiromu Miyazaki
as Ghost/Hiro-kun's Father/Police Constable B
Masaaki Ihara
as Ninja A/Tendoshu
Tôru Inamura
as Couple Man
Yûichi Nakamura
as Kintoki Sakata
Ryôko Shiraishi
as Jugem/Himeko/Morimori Tokugawa
Yukitoshi Hori
as Ryuzan Hayashi
Hiroshi Tsuchida
as Marinosuke
Kôji Yada
as Kahei Hashida
Akimasa Ohmori
as Announcer
Keiko Nemoto
as Tetsuko Murata
Karin Nanami
as Bank Employee
Rie Kugimiya
as Kagura/Kouka/Kanna/Delde/Elizabeth/Gurako/Kotaro Katsura
Kumiko Itô
as Female Customer A/Receptionist
Satoshi Gotô
as Insect Otaku
Shôgo Nakamura
as Rebel B/Sword-bearer
Nobuyuki Doi
as Man A/Man B
Yuichi Mizuguchi
as Yosaku
Yoshihito Sasaki
as Fake Kurokono D/Pirate B
Tsuyoshi Koyama
as Mohawk Leader
Binbin Takaoka
as Tendoshu/Announcer/Host/Tendoshu Leader/Man A/Sebastian
Dai Matsumoto
as Matsuda/Onijishi
Brian Drummond
as Katsuo Kurogoma
Shôto Kashii
as Honda/Manager/Mystery Shadow
Taiten Kusunoki
as Seizo Kumanaku
Sam Vincent
as Ayao Sarutobi/Male Ayame
Kiyotaka Furushima
as Underling
Toshio Furukawa
as Reporter
Toshiharu Sakurai
as Kikuya
Kumiko Takizawa
as Diner Lady/Mitsuko
Tomo Muranaka
as Izumi's Brother
Isshin Chiba
as Yaemon Ikeda/Shoji
Kentaro Tone
as Cat/Puke Shogun
Mayako Nigo
as Young Hinowa
Jôji Nakata
as Toma Kuraba/Kidomaru Doshin
Daisuke Kishio
as Nakasaki
Sayaka Ôhara
as Sachi Narasaki
Brad Swaile
as Saito Shimaru
Hitoshi Horimoto
as Bookmaker/Echigoya
Shigeru Chiba
as Maizo Rotten/The Whinery's Old Man
Ryûzô Ishino
as Ikumatsu's Brother-in-law/Brother-in-law
Hiromichi Tezuka
as Joi Rebel/Shinsengumi Member
Hazuki Nishikawa
as Matsuko
Matthew Erickson
as Chosokabe
Ryô Sugisaki
as Ieyasu Tokugawa
Hiroyuki Honda
as Disciple/Man B/Sailor
Hiroki Matsukawa
as Fan B/Terakado Tsu's Imperial Guards B
Teruyuki Tanzawa
as Zenkichiro Yoneda
Yasuyuki Sano
as Pirate A/Retainer B/Snowstorm Member B
Misaki Sekiyama
as Child/Child B/Female Student/Girl A/Ito (young)/Little Elizabeth/Shin-chan/Woman/Woman B
Adrian Petriw
as Sagaru Yamazaki
Aya Saito
as Yaemon (child)
Ryôsuke Morita
as Shinsengumi Member A
Naomi Wakabayashi
as Sugiyama
Yoshihisa Yamamoto
as Policeman
Masayuki Omoro
as Dad/Dojo Master/Ibaraki/Manager/Tendoshu
Satoshi Miyazaki
as Reporter B/Researcher
Hiroaki Hirata
as Tatsugoro Terada
Syuhei Takubo
as Bee C/Chuubert Chu Brother/DJ Junjiro/Food Stall Man/Instructor/Kiyoshi/Store Clerk
Ikuko Watanabe
as Housekeeper/Woman B
Tôru Furuya
as Elizabeth (Eren)
Kana Katayama
as Couple Woman
Sayaka Narita
as Ana Ketsuno/Announcer Ketsuno/Christel Ketsuno/Ken-chan/Yuri-chan/Child/Child C/Girl/Ketsuno Ana/Lovey-dovey Woman/Maid/Waitress
Brent Miller
as Zenzo Hattori
Akihiko Ishizumi
as Etekichi Kozou
Motoi Koyanagi
as Ambassador/Chiharu's Father/Lord of the Park/Old Man
Kentarô Itô
as Tetsunosuke Sasaki
Jun Konno
as Private/Shinsengumi Member C
Kôji Takeda
as Retainer/Takuzo/Yakuza B
Kenta Miyake
as Harada/Shachi/Unosuke Harada/Store Manager/Koishi/Shinsengumi/Spaceship Passenger
Keikô Sakai
as Agomi/Shinsengumi Member/Bar Owner/Henchman B/Ninja A/Villain
Ken'ichi Koike
as Prison Guard A
Ron Halder
as Takechi Henpeita
Takahiko Sakaguma
as Audience A
Darcy Han
as Tetsuko Murata
Akihiro Nemoto
as Police Constable/Rebel C
Takuma Sasaki
as Reporter A/Terakado Tsu's Imperial Guards C
Reece Thompson
as Hero Lotosix
Hiromu Kondo
as Dango Shop's Old Man
Sachi Shimoike
as Customer A
Shûei Ikawa
as Nobunobu's Retainer B
Mitsuki Saiga
as Archbishop
Izumi Kikuchi
as Harue/Mother
Tomohisa Asô
as Editor-in-chief
Ryô Hirohashi
as Soyo-hime/Princess Soyo
Takeshi Aono
as Gengai Hiraga
Oki Sugiyama
as Daigo/Passer-by
Atsushi Taniguchi
as Shinsengumi Member A
Hiroshi Yanaka
as Doman's Father
Takao Sugiyama
as Prince Takeshi/White Tights A
Michael Adamthwaite
as Toshiro Hijikata/Tenko/Jabu
Keiichi Sonobe
as Loincloth Mask/Masked Loincloth Bandit/Researcher A
Kunihiro Kawamoto
as Doctor
Makoto Tsumura
as Hongo Hisashi
Yutaka Aoyama
as Nizo Okada/Alien Gamer A
Takashi Nagasako
as Manager/Nanba
Vincent Tong
as Sogo Okita/Ango
Norio Wakamoto
as Katakuriko Matsudaira/Na-san/Super Earthling
Tomokazu Sugita
as Gintoki Sakata/Leukocyte King/Toshiro Hijikata/Alchu/Celo/Chin Zamu/Delinquent B/Ginta/Switch
Taro Kiuchi
as Naraku B/Ninja B/One-Eyed Monster
Cheryl McMaster
as Dr. Narutaki
Naoya Nosaka
as Harusame Soldier/Ship Announcement
Tomo Adachi
as Courtesan/Guest A/Jiraia's Sister/Satsuki/Satsuki Kitaoji
Kenji Yanagisawa
as Check It Out Gang Member B/Staff
Ken'yû Horiuchi
as Kintaro
Lee Tockar
as Galactic Overlord Tiramisu/Takuma
Daisuke Matsuo
as Man A/Man B/Staff
Katashi Ishizuka
as Katsuo Kurogoma/Katsuo Kurogama
Hiroshi Shirokuma
as Gaimon Fujibayashi/Rebel A
Anri Katsu
as Kahei Tanaka/Kaikei
Eri Kitamura
as Mysterious Child
Ayumi Tsunematsu
as Juttoku's Daughter/Earth Defence Base Shopkeeper/Earth Defence Force Shopkeeper/Female Customs Clerk/Mama/Matsu (flashback)
Mana Miyamoto
as Hatsu Hasegawa/Cashier/Hyakka/Lady Saori/Receptionist/Woman A
Keisuke Ishida
as The Former Yaemon
Kôhei Aoyama
as Ham-san/Shinsengumi Member
Takaya Hashi
as Sadasada Tokugawa
David Kaye
as Ikeda Yaemon
Hisanori Koyatsu
as Assistant
Hayato Fujii
as Bandai Namco President/Enshou's Brother
Hiroki Yasumoto
as Captain Koro
Paul Dobson
as Heiji Kozenigata
Mie Asada
as Cabaret Club Girl
Kazuya Nakai
as Toshiro Hijikata/Gintoki Sakata/Tenko Hijikata/Toshi/Mayo Samurai
Teiyû Ichiryûsai
as Suzuran
Hisayoshi Suganuma
as Kantaro Hashida
Yôji Ueda
as Arms Dealer/Blacksmith/Grandpa
Issei Futamata
as Mikoshiba
Rayner Gabriel
as Katsura Kotarou
Goichi Komiya
as Shinsengumi Member
Nobuyuki Hiyama
as Daito/Eldest Parco Brother/Pakuyasa
Kenji Sugimura
as Terrorist/Underling B/Yakuza A/Yakuza B
Seiko Tomoe
as Oiwa/Otaki/Elder Sister Nanny
Kashin Furuya
as Police Constable
Mina Kobayashi
as Hyakka A
Mitsuaki Hoshino
as Admiral Abo
Tomoyoshi Fukazu
as Man B/Stray Cat A
Keigo Manaka
as Shinsengumi Member A/Shinsengumi Member B
Kimiko Saitô
as Mom/Shop Owner's Daughter
Shin'ichirô Ôta
as Commentator
Ren Katou
as Young Samurai/Young Samurai B
Norihiko Ariga
as Naraku A
Michael Dobson
as Agomi/Zenzo's Father
Miyuki Sawashiro
as Blu-wraith
Masaharu Satô
as Konpeito Shop Owner
Yû Kobayashi
as Ayame Sarutobi/Sarutobi Ayame
Marina Inoue
as Asaemon Ikeda
Shuuhei Iwase
as Fake Kurokono A
Eiji Takeuchi
as Kiheitai Member/Naraku A
Makoto Hada
as Old Man/Staff
Atsushi Kisaichi
as Kyoshiro Honjo/Kyoshiro
Hinako Sasaki
as Girl B/Woman
Tokuyoshi Kawashima
as Hiro-kun/Jigsaw
Tomoko Kobashi
as Female Announcer
Yasuhiro Mamiya
as Guest B
Taketoshi Kawano
as Amachi/Black-suited Staff Member/Urashima/Embassy Staff/Gas Seller/Host/Isao/Onlooker/Prison Guard/Reporter A/Ronin/Ronin A/Shinsengumi A/Shinsengumi B/Shinsengumi C/Shinsengumi Member A/Skull/Soul Reaper/Store Employee/Supporter/Ten'nin/Thief Taker/Turtle Soldier C/Underling B/Young Old Man
Yoshimi Watanabe
as Female Doctor
Kôji Ishii
as Kagura Dun/Kagura Don
Michiru Wada
as Heavenly Voice/Mother
Akiko Kimura
as Kirie Rokkaku
Chikara Oosaka
as Bouncer B/Gambler C/Gang Member B/Husband/Joui Warrior/Kankichi/Man/Man A/Ninja B/Prison Guard/Reporter B/Shinsengumi A/Shinsengumi B/Shinsengumi Member B/Staff A/Subordinate/Test Taker/Underling A/Utsuzo
Takashi Ôhara
as Attendant/Shinsengumi Member B
Takahiro Sakurai
as Shimaru Saito
Takatsugu Awazu
as Man/Man A/Renho C
Nami Okamoto
as Okita (child)/Young Sogo Okita/Child B
Junko Takeuchi
as Daigoro Kitaoji
Michael Shepherd
as Asaemon's Father
Ao Takahashi
as Courtesan A
Hironori Kondo
as Mansion/Alien Gamer B/Audience B/Cameraman/Chuubert Chu Brother/Delinquent A/Furuta/Gang Member E/Kim/Otaku/Ronin C/Staff
Masumi Yoshida
as Sachiko's Brother
Toshitsugu Takashina
as Michael
Motoyuki Kawahara
as Turtle Soldier B
Takehito Koyasu
as Shinsuke Takasugi
Ami Naitô
as Young Hasegawa
Atsushi Ono
as Tavern Man/Deputy Director Meguro/Vice-chief Meguro
Masaki Terasoma
as Mysterious Person
Tetsu Shiratori
as Kamenashi
Bon Ishihara
as Claws of Death/Claws of Hope/Tomu
Sachi Kokuryu
as Young Isao Kondo
Satoshi Yamaguchi
as Great Overlord Kiyoshi/Tomonosuke/Yato
Kôichi Sakaguchi
as Prince Hata/Tamo-san/Musashi-like Person/Ken Shimura/Bartender/Nobunaga Oda/Shishimura/Amanto/Crew-cut Boss/Father/Instructor/Jaijien/Kin'ya/Matsugoro Nishiki/Mr. N/Nobunaga/Nojima/Sergeant/Shinpachi's Father/Thrown Out Speaker/Turtle Hermit
Takuya Masumoto
as Check It Out Gang Member/Editor B/Kaientai Crew Member A/Policeman
Kenji Utsumi
as Kaguzo Mashiroi
Kayô Nakajima
as Mourner C/Narration
Sunni Westbrook
as Female Sougo/Souko Okita/Girl A
Cole Howard
as Shinpachi Shimura/Phoenix
Rikako Aikawa
as Rosanko Kitaoji
Seasons & Episodes
Season 2
2011 | 51 Episodes
Awards