Demand Insights
> Last 7 days
Demand Rank
Worldwide
WW
#
October 22, 2021
WW
Daily Demand (Last 7 days)
Travelability
Global Travelability indicates how well a title performs internationally relative to its home market
Fullmetal Alchemist's
home country is:

Japan
Demand Score
Worldwide
WW
Average Demand for Fullmetal Alchemist is 0.0 times the demand for the average show in Worldwide in the Last 7 days.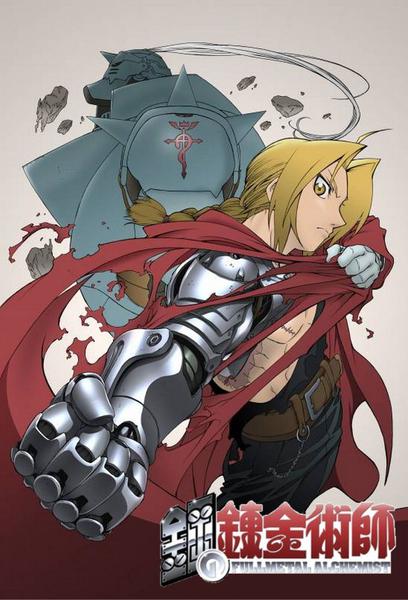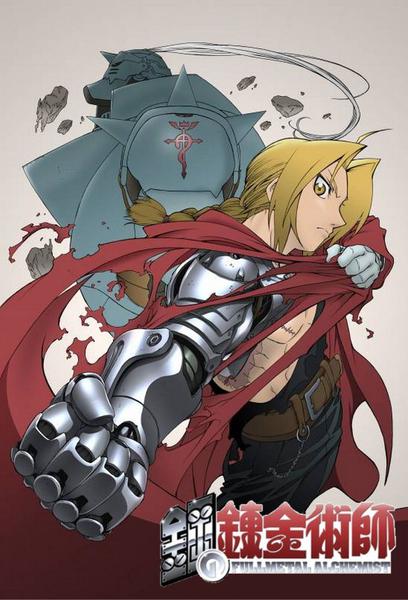 Trend
Worldwide
WW
Fullmetal Alchemist has a neutral trend. It has grown in demand by 0x in Worldwide in the Last 7 days.
In Genre Performance
Worldwide
WW
Fullmetal Alchemist ranks at the 0.00th percentile in the genre. This means Fullmetal Alchemist has higher demand than all other titles in Worldwide
About this title
Storyline
In the fictitious country of Amestris, two young brothers, Edward and Alphonse Elric, are bestowed with the gift of alchemy - the supernatural ability to transform matter. This becomes a burden after their mother dies from an illness before they figure out how to use their alchemic skills. Edward loses his left leg and Alphonse's entire body is unusable. The boys replace their deformities with prosthetic limbs and become Full Metal Alchemists as they seek out the legendary Philosopher's Stone to heal themselves.
Plot Keywords
politics
tragedy
steampunk
based on manga
Company Credits
Production Co: Aniplex, Bones |  See more »
Cast
Chris Cason
as Gluttony/Additional Voices/Grandson
Yoshino Takamori
as Sloth/Juliet Douglas/Trisha Elric
Daniel Penz
as Additional Voices
Masane Tsukayama
as Karl Haushofer
Scott Porter
as Additional Voices
Houko Kuwashima
as Rose Thomas
Satomi Kôrogi
as Nina Tucker
Cindee Mayfield
as Dante/Additional Voices/Old Dante
Shouko Tsuda
as Izumi Curtis
Kimiko Koyama
as Street Girl
David Stroh
as Additional Voices
Jamie Marchi
as Rick/Additional Voices
Elise Baughman
as Additional Voices
Aya Ishizu
as Barry in Disguise
Masaaki Tsukada
as General Grumman
Hideyuki Tanaka
as Nash Tringham
Bentley Mitchum
as Additional Voices
Eisuke Asakura
as Gallery/Guard/Guard Soldier/Man 1/Man 2
Zarah Little
as Selim Bradley
Makoto Nagai
as Shou Tucker
Reiko Kiuchi
as A Son/Pharmacist
Masakazu Kohara
as Soldier A
John Burgmeier
as Dorochet
Jerome Fifty-Seven
as Additional Voices
Mark Lancaster
as Additional Voices
Kate Bornemann
as Catherine Elle Armstrong
Charlet Dupar
as Additional Voices/Clause
Vic Mignogna
as Edward Elric
Kinryû Arimoto
as Cornello
Mayumi Yoshida
as Elicia Hughes
Miyoko Asô
as Pinako Rockbell
Rumi Ochiai
as Marine's Mother
Linda Young
as Additional Voices/Old Woman
Melanie Mason
as Additional Voices
Mark Harbor
as Additional Voices
Robert McCollum
as Additional Voices/Veteran
Stephen Baptista
as Additional Voices
Orion Pitts
as Additional Voices
Mark Stoddard
as Shop Keeper/Additional Voices/Detective
Johnny Yong Bosch
as Lujon
Fumihiko Tachiki
as Detective
Eric Dillow
as Additional Voices
Takeshi Sasaki
as Man 2/Man A
Toshihiko Seki
as Belshio/Belsio
Reiko Suzuki
as Grandmother
Sheridan Wright
as Additional Voices
Phillip Wilburn
as Additional Voices
Takuo Kawamura
as Applicant B
Monica Rial
as Lyra/Dante/Additional Voices/Mother
Lydia Mackay
as Sloth/Juliet Douglas/Trisha Elric
R. Bruce Elliott
as Basque Grand/Additional Voices/Field Man
Jeremy Inman
as Additional Voices
Shôko Tsuda
as Izumi Curtis
Frank Ford
as Additional Voices
Caitlin Glass
as Winry Rockbell/Sara Rockbell
Masao Harada
as Denny Brosh/Gallery/Guard/Man 3/Man 4/Soldier
Keiji Fujiwara
as Maes Hughes
Justin Cook
as Russell Tringham/Additional Voices
Sean Schemmel
as Clause's Father
Hiroyuki Yoshino
as Driver
Billie Bryant
as Additional Voices
Yûji Ueda
as Zolf J. Kimbley/Roa
Tsuguo Mogami
as Man 1/Man 4/Officer B/Soldier B/Subordinate
Craig Dvorak
as Additional Voices
Daniel Katsuk
as Additional Voices/Urey Rockbell
Anthony Bowling
as Additional Voices
Jason Lovelady
as Additional Voices
Ashley Gonzales
as Mrs. Bradley
Michiko Neya
as Riza Hawkeye
Amber Cotton
as Additional Voices/Street Girl
Mark Lloyd
as Additional Voices
Rie Kugimiya
as Alphonse Elric/Catherine Elle Armstrong
Asami Kouden
as Mrs. Bradley
Cynthia Cranz
as Additional Voices/Paninya
Emily Hornsby
as Additional Voices
Adam Rice
as Fletcher Tringham
Phil Parsons
as General Hakuro/Additional Voices
Minako Arakawa
as Fletcher Tringham
Romi Park
as Edward Elric/Mrs. Armstrong
Brice Armstrong
as Tim Marcoh
Kate Bristol
as Additional Voices/Granddaughter
Masashi Ebara
as Hohenheim
Ryôkichi Takahashi
as Man 3
Christine M. Auten
as Izumi Curtis
Nate Harrison
as Additional Voices
Randy Tallman
as Additional Voices
Josh Berry
as Heymans Breda
Yû Mizushima
as Scar's Brother
Yasunori Matsumoto
as Jean Havoc/Dolcetto
Miguel Rial
as Additional Voices
Kyle Hebert
as Vato Falman/Additional Voices
John Swasey
as Karl Haushofer
Mike McFarland
as Jean Havoc/Additional Voices/Ange/Field Boy
Kotono Mitsuishi
as Gracia Hughes
Tierney Titus
as Elicia Hughes
Miwa Matsumoto
as Grandson
Yasuhiro Takato
as Gluttony
Travis Willingham
as Roy Mustang
Josh Martin
as Mason/Additional Voices/Doctor
Jeff Johnson
as Additional Voices/Guard
Bill Townsley
as Scar's Brother/Additional Voices
Meredith McCoy
as Maria Ross/Additional Voices/Kyle
Maria Tamar
as Pinako Rockwell
Troy Baker
as Frank Archer/Additional Voices
Ryuzo Hasuike
as Man 2/Policeman/Soldier
Naoki Makishima
as Miner/Thief
Jamison Link
as Additional Voices
Ed Blaylock
as King Bradley/Additional Voices
Grant James
as Scar's Master/Additional Voices
Ian Sinclair
as Additional Voices
Naomi Wakabayashi
as Sheska
Kazuko Sugiyama
as Dante/Old Dante
Yûko Kaida
as Rick's Mother
Jerry Jewell
as Barry the Chopper/Number 66
Colleen Clinkenbeard
as Riza Hawkeye/Rose Thomas
Lauren Nicole Goode
as Gracia Hughes
Chuck Huber
as Shou Tucker
Joshua Huber
as Additional Voices
Yoshinori Sonobe
as A Man/Chef/Guard A/Man 5
Clarine Harp
as Additional Voices/Mrs. Armstrong
Jon Kruse
as Additional Voices
Kentarô Itô
as Barry the Chopper/Number 66
Sarah Alexander
as Additional Voices
Juli Erickson
as Pinako Rockbell
Eiji Maruyama
as Elder Man/Grandpa
Show Hayami
as Frank Archer
Kôsuke Okano
as Russell Tringham
Taliesin Jaffe
as Additional Voices
Shinya Ohtaki
as Number 48/Older Slicer Brother
Joel Danford
as Additional Voices
Laura Bailey
as Lust/Additional Voices
Kei Kurita
as Man with Sunglasses
Paul Logsdon
as Additional Voices
Mitsuki Saiga
as Maria Ross
Z. Charles Bolton
as Additional Voices
Laurie Walton
as Additional Voices/Rick's Mom
Tomohisa Asô
as Shop Keeper
Patrick McAlister
as Additional Voices
Luci Christian
as Wrath/Additional Voices/Clara/Psiren
Adam Sheehan
as Additional Voices
Keiichi Sonobe
as Mason/Clause
Makoto Tsumura
as Selim Bradley
Aaron Dismuke
as Alphonse Elric
Yuriko Yamaguchi
as Sara Rockbell
Eric Vale
as Zolf J. Kimbley/Additional Voices
Bill Jenkins
as Number 48/Older Slicer Brother
Kevin Connolly
as Kain Fuery
Amy Brown
as Additional Voices
Hiroshi Shirokuma
as Soldier A
Gordon Fox
as General Grumman
Duncan Brannan
as Additional Voices/Number 48/Younger Slicer Brother
Katsuyuki Konishi
as Applicant A
Sonny Strait
as Maes Hughes/Additional Voices
Larry Brantley
as Additional Voices
Tomoyuki Shimura
as Heymans Breda/Doc
Chris Rager
as Additional Voices/Halling
Miyu Matsuki
as Granddaughter
Takehiro Murozono
as Vato Falman/Urey Rockbell
Michael Sinterniklaas
as Leo
Matthew Tompkins
as Dominic LeCoulte
Michael Pandolfo
as Additional Voices
Yuzuru Fujimoto
as Scar's Master
Shane Ray
as Additional Voices
Tôru Ohkawa
as Roy Mustang/Bido
Yoshihisa Kawahara
as Man 3
Steven Morris
as Additional Voices
Jakie Cabe
as Additional Voices
Cindy Mayfield
as Additional Voices
Jin Horikawa
as General Hakuro/Man 1
Megumi Toyoguchi
as Winry Rockbell
Aleisha Force
as Additional Voices
Jimi Barker
as Additional Voices
Bob Carter
as Sig Curtis/Cray
Justin Pate
as Additional Voices
Jason Lloyd
as Additional Voices
Lane Pianta
as Additional Voices
Nico Smith
as Additional Voices
Anthony Brownrigg
as Additional Voices
Jay Jones
as Additional Voices
Brina Palencia
as Additional Voices/Nina Tucker
Sean Teague
as Additional Voices
Tyler Walker
as Additional Voices/Nash Tringham
Miho Shiraishi
as Clara/Psiren
Jim Foronda
as Denny Bloch/Additional Voices
Christopher Sabat
as Alex Louis Armstrong/Man/Phillip Gargantos Armstrong
Bill Flynn
as Grandpa/Additional Voices/Mugear
Andrew Haskett
as Additional Voices
Majken Kunishima
as Additional Voices
Seiji Sasaki
as Sig Curtis
Takumi Kurebayashi
as Halling's Wife
Mayumi Yamaguchi
as Envy/Clerk/Officer A
Duane Deering
as Additional Voices
Suzanne Ashlock
as Additional Voices
Daisuke Gôri
as Dominic LeCoulte
Kristin McCollum
as Additional Voices/Halling's Wife
Adrian Cook
as Additional Voices
Mark Orvik
as Additional Voices
Dennis O'Neill
as Additional Voices
Jayme Westman
as Additional Voices
Tetsu Shiratori
as Kain Fuery
Kôichi Sakaguchi
as Number 48/Younger Slicer Brother/Man with Sunglasses/Master
Kenji Utsumi
as Alex Louis Armstrong/Phillip Gargantos Armstrong
Shin Aomori
as Basque Grand
Sophie McNutt
as Additional Voices
Hidekatsu Shibata
as King Bradley
Ricky Page
as Additional Voices/Belsio
Seasons & Episodes
Awards