Demand Insights
> Last 7 days
Demand Rank
Worldwide
WW
#
October 24, 2021
WW
Daily Demand (Last 7 days)
Travelability
Global Travelability indicates how well a title performs internationally relative to its home market
Dragon Ball Super's
home country is:

Japan
Demand Score
Worldwide
WW
Average Demand for Dragon Ball Super is 0.0 times the demand for the average show in Worldwide in the Last 7 days.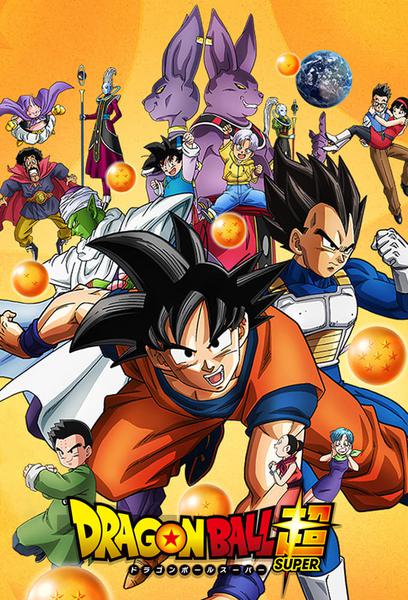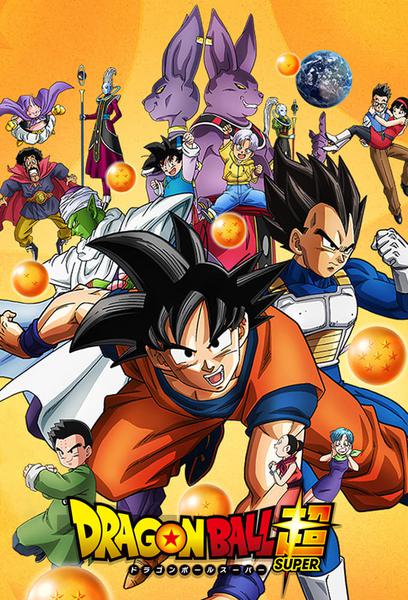 Trend
Worldwide
WW
Dragon Ball Super has a neutral trend. It has grown in demand by 0x in Worldwide in the Last 7 days.
In Genre Performance
Worldwide
WW
Dragon Ball Super ranks at the 0.00th percentile in the genre. This means Dragon Ball Super has higher demand than all other titles in Worldwide
About this title
Storyline
With Majin Buu now defeated and Earth at peace, the heroes have settled into normal lives, which in Goku's case means being a radish farmer. They can't get too comfortable in their new lives because more evildoers are on the horizon. Enter Beerus, the powerful god of destruction, who awakens -- far away from Earth -- to a prophecy predicting his demise at the hands of an even more formidable being. His search for that being brings him to Earth, where he enters a battle against Goku and his friends. In order to save the world -- again -- they must defeat Beerus, their strongest opponent yet.
Country: Japan
Type: Scripted
Status: Ended
Language: Japanese
Release Date: May 6, 2015
Also Known As: Драконий жемчуг супер, Dragonball Super |  See more »
Parents Guide: Australia (M, PG), Brazil (10) |  See more »
Company Credits
Production Co: Fuji Television Network, Toei Animation |  See more »
Cast
Chris Cason
as Shu/Mr. Popo
Kazumasa Fukagawa
as Heishi/Zunô no tsukibito
Mayumi Tanaka
as Kuririn/Yajirobê/Uranai Baba/Yajirobe/Android No.18/Chichi/Krillin/Marron
Hiroaki Miura
as Ganos/Shikai-sha
Bryn Apprill
as Cocoa Amaguri/Bulla
Haley Lewis
as Trunks (Bang Zoom! dub)/Gotenks (Bang Zoom! dub)
Satomi Kôrogi
as Zen'o/Future Zen'o/Sorrel
Wendee Lee
as Bulma (Bang Zoom! dub)/Presenter (Bang Zoom! dub)
Jamie Marchi
as Marcarita/Female Teacher 48B
David Wald
as Napapa/Hyssop
Taishi Murata
as Khai/Araku
Sônosuke Hattori
as Heishi/Minkan-jin/Hokô-sha
David Vincent
as Narrator (Bang Zoom! dub)/Kibito Kai (Bang Zoom! dub)
Keiji Hirai
as Fukusei Sotê-jin/Murichim/Babari-jin/Cop/Gôtô/Zunô no tsukibito
Holly A. Franklin
as Sorrel
J. Michael Tatum
as Tupper/Za Priccio
Elizabeth Maxwell
as Caulifla
Bradford Jackson
as Oolong
Doug Erholtz
as Whis (Bang Zoom! dub)
Brian Olvera
as Gryll/Shosa
Kôhei Imai
as Zunô no tsukibito
John Burgmeier
as Tien/Gregory/Caroni/Dium
Ryûsei Nakao
as Freeza/Furosuto
Brittney Karbowski
as Kusu
Takuya Kirimoto
as Reality Machine Mark 2
Naoko Watanabe
as Chichi/Puar
Yûsuke Numata
as Quitela/Gregory/Kettol
Gabe Kunda
as Rubalt/Zirloin
Morgan Berry
as Sanka Coo/Kakunsa/Fairy A/Sanka Ku
Mami Yamashita
as Young Gal
Dameon Clarke
as Cell/Tambourine
Tomonori Ishihara
as Kyaku
Yukiko Morishita
as Pîza/Katekyôshi/Staff/Ten'in/Young Jiren/Zoiray
Unshô Ishizuka
as Mr. Satan/Kahseral
Robert McCollum
as Barry Kahn
Chris Burnett
as TD Referee/Anat
Mark Stoddard
as Dr. Briefs/Zarbuto
Naoki Tatsuta
as Narration/Oolong/Kaiô/Auta Magetta/Magetta/Dium/Karin
Tamara Ryan
as Android 18 (Bang Zoom! dub)/Vados (Bang Zoom! dub)
Megumi Urawa
as Ogma/Oguma
Chihiro Ikki
as Shimin/Yôsei
Shin'ichirô Miki
as Zamasu
Morgan Laure
as Female Namek Frog
Daisuke Matsubara
as Heishi/Soldier/Robber
Rina Kitagawa
as Ribriane/Brianne de Chateau
R. Bruce Elliott
as Captain Ginyu/Ginyu-Frog/Senbei Norimaki
Kristi Rothrock
as Roasie/Rozie/Sous Roas
Daman Mills
as Frieza (TV dub)/Monaka/Narirama/Bollarator/Cop
Justin Cook
as Dende/Raditz/Super Buu
Barry Yandell
as Dr. Mashirito
Sean Schemmel
as Goku/Goku Black/King Kai/Vegito
Takahiro Fujimoto
as Bubbles/Heishi/Soldier/Umigame/Reporter/Babari-jin/Forest of Terror/Karonî/Pan-ya no shujin
Yûko Minaguchi
as Videl/Pan
Hiromu Miyazaki
as Fushô-hei/Man
Anthony Bowling
as Ag/Roselle
Ryôko Shiraishi
as Sanka Ku/Kakunsa
Andrew Chandler
as Soldier
Shôko Nakagawa
as Yogen-gyo
Yuri Noguchi
as Woman/Yôsei
Shirô Saitô
as Sorube/Potâju
Masako Nozawa
as Son Gokû/Son Gohan/Son Goten/Gokû Burakku/Goku/Son Goku/Gotenks/Great Saiyaman/Gohan/Vegetto
Grant George
as Yamcha (Bang Zoom! dub)
Cynthia Cranz
as Chi-Chi/Panchy Briefs
Karin Takahashi
as Kyaku/Shimin
Kazunari Tanaka
as Referee
Fumiya Kosugi
as Murasaki Ryû
Tsuyoshi Koyama
as Basil/Babari-jin
Phil Parsons
as Bubibinman/Nappa/Sun
Josh Grelle
as Grand Minister/Cop
Brian Drummond
as Cloned Vegeta
Ai Sasaki
as Macarita/Beautiful Reporter
Toshio Furukawa
as Piccolo
Vanessa Acosta
as Koitsukai/Monna
Erika Harlacher
as Videl (Bang Zoom! dub)/Videl
Michelle Ruff
as Chi-Chi (Bang Zoom! dub)
Kyle Hebert
as Gohan/Ox-King/Great Saiyaman/Ox King/Pirozhki
Christopher Dontrell Piper
as Dispo
Bob Reed
as Galactic King/Iru/Snackian Secretary
John DeMita
as Beerus (Bang Zoom! dub)
Mike McFarland
as Master Roshi/Yajirobe/Android 8
Daisuke Kishio
as Kyabe/Cabba/Liqueur/Liquiir/Mechiôpu/Nigrissi
Yasuhiro Takato
as Botamo/Ugg
Yui Kano
as Josei/Newscaster/Shikai-sha
Yûsaku Yara
as Senbei Norimaki
Wakana Kingyo
as Maki/Koneko/Kyaku/Mesu Kaeru/On'na
Masaya Takatsuka
as Dai Shinkan/Chappil/Kisha/Renso/Shôsa/Tsukibito
Yûsuke Handa
as Sushi shokunin/Bibisu/Cook/Ginga patorôru taiin
Josh Martin
as Majin Buu/Iwan/Kettle
Kent Williams
as Supreme Kai/Elder Kai/Kibito Kai
Kôta Nemoto
as Fukusei Sotê-jin
Masumi Asano
as Helles/Heresu/Cocoa Amaguri/Bikaru/Riribeu
Meredith McCoy
as Android 18
Yûsei Oda
as Anato/Giin/Tsukibito/Anat/Bodyguard/Chef/Cop/Guardman/Heishi
Masakazu Morita
as Uisu/Fukusei Vegeta/Ill/Iru
Hiromi Tsuru
as Bulma/Bra/Tights
Nazeeh Tarsha
as Frieza Soldiers/Young Jiren
Jôji Yanami
as Narration/Kaiô
Kara Edwards
as Goten/Videl/Gotenks
Tyson Rinehart
as Casserale
Alexis Tipton
as Trunks/Gotenks
Naomi Shindô
as Maji-Kayo/Dakori
Kaiji Tang
as Vegeta (Bang Zoom! dub)
Michael Sorich
as Leader (Bang Zoom! dub)
Marcus D. Stimac
as Bergamo
Colleen Clinkenbeard
as Mai
Chuck Huber
as Pilaf/Android 17/Kibito
Kôichi Yamadera
as Birusu/Beerus
Steve Kramer
as Elder Kai (Bang Zoom! dub)
Jirô Saitô
as Gurîru/Kyôju/Taishi
Richard Steven Horvitz
as Dr. Rota
Chris Hackney
as Gohan (Bang Zoom! dub)
Tia Lynn Ballard
as Marron/Caway
Yuka Komatsu
as Caulifla/Caulifa
Amber Lee Connors
as Dercori
Toshiya Chiba
as Heishi/Fukusei Sotê-jin/Bodyguard/Forest of Terror/Man/Shimin
Yuki Nagaku
as Tenshi/Woman
Sean Chiplock
as Future Trunks (Bang Zoom! dub)
Spike Spencer
as Gregory (Bang Zoom! dub)/Majin Buu (Bang Zoom! dub)
Hiroko Emori
as Chaozu/Buruma no haha
Dawn Michelle Bennett
as Kale/Fairy C
Tom Bauer
as Tagoma (Bang Zoom! dub)/Shu (Bang Zoom! dub)
Masami Kikuchi
as Vermoud/Monaka/Dokutâ Rota/Za Puricho
Tomohisa Asô
as Sanbô/Head Chef
Kirk Thornton
as Master Roshi (Bang Zoom! dub)/Champa (Bang Zoom! dub)/Galbee (Bang Zoom! dub)
Eiji Takemoto
as Bergamo/Ninku
Tetsuo Gotô
as Gowasu/Hisho
Yuriko Yamaguchi
as Vadosu/Kokotte
Eric Vale
as Future Trunks
Mitsuo Iwata
as Shanpa/Jirukoru/Majora
Hitomi Ueda
as Banî Yôsei/Shimin
Micah Solusod
as Haru/Tagoma/Tagoma-Frog
Calvin Scott Roberts
as Camparri
Kensuke Ôta
as Tappa/Zaroin
Hikaru Midorikawa
as Tenshinhan/Mojito
Meli Grant
as Quitela/Maji Kayo
Yuka Saitô
as Roasie/Sû Roas
Veronica Taylor
as Ribrianne/Brianne de Chateau
Austin Tindle
as Dyrasem/Resistance Fighter/Sour
Kôzô Shioya
as Majin Bû/Peru
Charles C. Campbell
as Pell/Vewon
Katsuyuki Konishi
as Kaeru/Ginyû
Derek Stephen Prince
as Frieza (Bang Zoom! dub)
Ryôtarô Okiayu
as Doctor Mashirito
Jamieson Price
as Hercule (Mr. Satan) (Bang Zoom! dub)
Yasuhiko Kawazu
as Rumoosh/Assassin Boss/Rumush/Zabuto
Richard Epcar
as Captain Ginyu (Bang Zoom! dub)
Shigeru Nakahara
as Android 17/Android No.17
Chris Rager
as Mr. Satan/King Yemma
Patricia Acevedo
as Milk (Chi-Chi)
Dallas Reid
as Liqueur/Liquiir
Nobuyuki Hiyama
as Barry Kahn/Prum
Kumiko Nishihara
as Gatchan
Takeshi Kusao
as Trunks/Lavenda/Narirama/Gotenks/Buon/Hyssop
Miki Itô
as Android No.18/Android 18/Android No. 18
Mitsuaki Hoshino
as Garubi
Christopher Wehkamp
as Majora/Oregano
Tomomichi Nishimura
as Kuru
Momo Ishibashi
as Young Gal
Kôichi Gomi
as Fukusei Sotê-jin/Heishi/Shimin
Ryôichi Tanaka
as Rô Kaiôshin/Burîfu hakase/Burifu hakase/Comfrey
Kimiko Saitô
as Kyôju fujin
Shin'ichirô Ôta
as Kaiôshin/Kibito Kaiôshin
Ryô Horikawa
as Vegeta/Vegetto
Ryôhei Arai
as Heishi/Otoko/Tenpura-ya Tenshu
Rawly Pickens
as Universe 6 Attendant/6th Attendant/Cat
Natalie Hoover
as Pink Fairy Boy
Reagan Murdock
as Mulithim/Giin/Ginn
Masaharu Satô
as Kame Sen'nin/King Vegeta
Ray Chase
as Piccolo (Bang Zoom! dub)/Tenshinhan (Bang Zoom! dub)/Oolong (Bang Zoom! dub)/Snackian Ambassador (Bang Zoom! dub)
Brian Beacock
as Krillin (Bang Zoom! dub)
Philece Sampler
as Goten (Bang Zoom! dub)/Piiza (Bang Zoom! dub)/Gotenks (Bang Zoom! dub)/Kid Goku (Bang Zoom! dub)
Paul St. Peter
as Sorbet (Bang Zoom! dub)
Brina Palencia
as Puar/Chiaotzu/Arale
Yasuhiro Mamiya
as Sidra/Jimizu/Iwan/Napapa/Rozeru/Rubaruto/Ôsama
Chris Guerrero
as Lavender
Donald A. Shults
as Staff 19A
Jim Foronda
as Attendant/Chef/Pig/Prum/Snackian Ambassador/Zeno's Guards
Christopher Sabat
as Vegeta/Piccolo/Yamcha/Bubbles/Shenron/Turtle/King Piccolo/Korin/Burter/Jeice/King Vegeta/Recoome/Super Shenron/Vegito/Zalama
Michael McConnohie
as King Kai (Bang Zoom! dub)
Lex Lang
as Goku (Bang Zoom! dub)
Derick Snow
as Roh/Rabanra
Bin Shimada
as Dyspo/Kanpâri
Krystal LaPorte
as Purple Fairy Boy/Rylibeu
Yasunori Masutani
as Rou/Dai 6 uchû no Kaiôshin/Dai 6 ushû no Kaiôshin/Fuwa/Geppuman/Kashu/Oregano
Kôhei Fukuhara
as Fukusei Gurîru/Heishi/Robber
Hitomi Ôwada
as Kyaku/Shimin
Ryûzaburô Ôtomo
as Shenlong/Super Shenlong/Dabura/Enma Daiô
Seasons & Episodes
Season 1
2017 | 131 Episodes
Awards
Behind the Voice Actors Awards 2018
Nominee
Behind the Voice Actors Awards
Best Male Vocal Performance in an Anime Television Series/OVA in a Supporting Role
Crunchyroll Anime Awards 2018
Nominee
Crunchyroll Anime Awards
Best Continuing Series