Demand Insights
> Last 7 days
Demand Rank
Worldwide
WW
#
October 22, 2021
WW
Daily Demand (Last 7 days)
Travelability
Global Travelability indicates how well a title performs internationally relative to its home market
Charmed (2018)'s
home country is:

United States
Demand Score
Worldwide
WW
Average Demand for Charmed (2018) is 0.0 times the demand for the average show in Worldwide in the Last 7 days.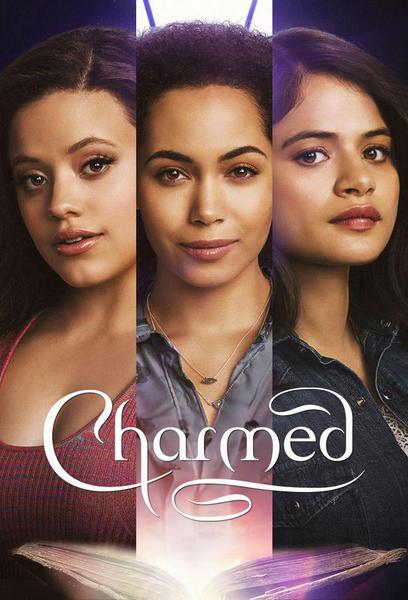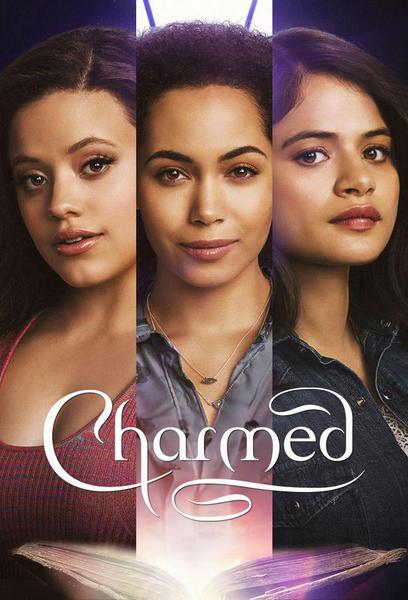 Trend
Worldwide
WW
Charmed (2018) has a neutral trend. It has grown in demand by 0x in Worldwide in the Last 7 days.
In Genre Performance
Worldwide
WW
Charmed (2018) ranks at the 0.00th percentile in the genre. This means Charmed (2018) has higher demand than all other titles in Worldwide
About this title
Storyline
This reboot of the original series centers on three sisters in a college town who discover they are witches. Between vanquishing supernatural demons, tearing down the patriarchy, and maintaining familial bonds, a witch's work is never done.
Country: United States
Type: Scripted
Status: Returning Series
Language: English
Release Date: October 14, 2018
Also Known As: मंत्रमुग्ध, 聖女魔咒 |  See more »
Parents Guide: Australia (M), Brazil (14) |  See more »
Company Credits
Production Co: Poppy Productions, Reveal Entertainment |  See more »
Cast
Jason Asuncion
as Orderly #5
David Lyle
as Card Player #1
Jordana Zinger
as Little Girl #2/Little Girl - 1957
Brad Bergeron
as Adorable Guy
Kenneth Welsh
as Fenric the Vile
Molly Grace
as Young Teenage Girl
Addison Tessema
as Student with Cell Phone
Shekhar Paleja
as Jerry Jr.
Newsha Richards
as Hypnotized Woman
Philip Prajoux
as Concierge
Michelle Adrienne
as Another Rushee
Jacqueline Sabouniha
as Blue Suit #1
Virginia Williams
as Charity Callahan
Diane Farr
as Francesca Jameson
Andrea Ross
as Elder Connor
Demord Dann
as Frank Warren
Kiera Wallace
as Female Student
Rupert Evans
as Harry Greenwood
Audessa Parafina
as Dancer #5
Jodi Pongratz
as Construction Flagger
Allison Klause
as Adorable Girl
Steffanie Davis
as The Hilltones
Natasha Inniss
as Sarcana Witch
Mike Mitchell
as Shank Criminal
Harrison MacDonald
as Mr. Chase/Witchfinder General
Jesse James Pierce
as Faction Guard #1
Stephen Adekolu
as Caliban #1/Lead Guard
Morgan Taylor Campbell
as Medusa
Nathan Parrott
as Little Boy (Harry)
Josh Brauer
as Demon Guard
Jennifer Tong
as Cult Follower
Scott Pocha
as Malignant Demon
Lindsay Navarro
as Trisha Cullen
Requell Jodeah
as Mediator
Francesca Bianchi
as Young Woman (Clara)
William Matzhold
as Muscle Bound Kid
Robert Pine
as Warner Thaine
Joanna Marie Reyes
as Cult Follower
Kandyse McClure
as The Guardian
Maika Toporowski
as Lady Visionary
Poppy Drayton
as Abigael Jameson-Caine
Dominique Robinson
as Swan's Assistant #1
Genevieve Lam
as Student at Microphone
Ricardo Pequenino
as Frat Bro
Yumi Ogawa
as Wine Shopper
Harman Deol
as Hot Guy at Stoplight Party
Lina Lecompte
as Sorority Girl
Ben Beauchemin
as Cam/Cam Sasso
Peter Dewhurst
as British Police Officer
Robert Egger
as Frank Foreman
Brent Zulyniak
as Embalmed Corpse
Jacqueline Robbins
as Rita
Seth Ranaweera
as Head Doctor/Scientist
Zahra Anderson
as Delivery Person
Madeleine Kelders
as Customer
Laara Sadiq
as Dean Alonso
Chelsea Brady
as Ancient Charmed One #1
Annette Ducharme
as Patient #2
Angie Chen
as Professor #1
Abby de Forest
as Female Guard
Sharlene Royer
as Delivery Lady
Michael Gonzales
as Male Patron
Emma Stewart
as Cult Follower
Helena Heidebrecht
as Dead Witch #1 (Mary)
Kallie Hu
as Female Patron
Jessica Steen
as Devorah Silver
Fraser Corbett
as Hulking Frat Guy
Simon Chin
as Malignant Demon
Anjali Appadurai
as The Hilltones
Zach Kostersky
as Boyfriend
Brittany Mitchell
as Flirty Woman
Thomas Wayne Hum
as Abduction Man #2
Maggie Ma
as The Hilltones
Jessie Liang
as Nameless Witch
Sam Robert Muik
as Hot Guy at Stoplight Party
Miranda Frigon
as Gloria/Gloria Lee
Tom Tasse
as Carter/Carter Westwell
Mark Lewis Oglesby
as Abduction Man #1
Jason William Day
as Primordial Demon
Samuel Ingram Gillmore
as Man Bun
Isla Sunar
as Little Girl #1
Cassandra Consiglio
as Ancient Charmed One #3/Future Mel
Cameron Hilts
as The Assassin
Louise Hradsky
as Dance Instructor
Valerie Cruz
as Marisol Vera
Tracey Roath
as Matronly Woman
Michael Bean
as Dr. Gregorian
Sarah Cantuba
as Ancient Charmed One #2
Sara Gagne
as Card Player #2
Kevin Fortin
as The Assassin
Karen Khunkhun
as News Anchor
Nailya Red
as Sarcana Witch
Natalie Malaika
as BSU Participant
Michael Arzadon
as Husband
Craig Parker
as Alastair Caine
Lucius Fairburn
as Henchman #1
Lorna Rose Harris
as Mother
Tommy Europe
as Faction Guard #2
Camden Filtness
as Classmate
Nick Hargrove
as Parker Wagner-Caine
Timothy Wallace
as Shadow Demon Figure
Aliesha Pearson
as Blonde Woman
Constantine Rousouli
as Hunter Caine
Michel Issa Rubio
as Acolyte in Black/Man In Black
Christopher Ang
as Tulipe Guard
Dimitri Vantis
as Proprietor
Teal Fiddler
as Patient #4
Shiva Kalaiselvan
as Katrina Chandra
Robert Hayley
as Henchman #2/Nurse Sam
Anoop Randhawa
as Scientist
Portia Colpitts
as Young Rosemary Shea
Melville Jarrett III
as Nurse
Kathleen Keatings
as Witch #2
Mya Wollf
as Imposing Female Bouncer
Emma Willey
as Young Woman
Britney Katelyn Miller
as Hot Woman
Elinet Louicius
as Faction Guard
Melinda McGraw
as Vivienne Laurent
Breslin Franklin Geddes
as Apparition Boy 2
Rebekah Asselstine
as Cult Follower
Amy Ambrosio
as Safespace Singer
Luke Sykes
as Hot Guy (Roger)
Leah Pipes
as Fiona Callahan
Karin Konoval
as Elder Robinson
Kory Grim
as Vagrant Tongue Demon
Mareya Salazar
as Josefina Reyes
Brendon Zub
as Trip Bailey
Colin Decker
as Yellow Demon
Andre Tricoteux
as Hooded Executioner/Vagrant Bouncer/Vagrant Demon 3
Chris Gauthier
as Elliot Larson
Nicholas Dohy
as Electrical Worker/Militia Soldier
Trevor Roberts
as Librarian
Garrett Quirk
as Professor Brown
Clint Carleton
as Creature/Faceless Man/Sad Clown/Tentacle Creature
Matt Kennedy
as Orderly #6/Swan's Assistant #2
Jessica Garcie
as Nurse Abby
Rady Panov
as Creepy Dude Bro
Palma Lawrence Reed
as Galvin's Grandmother
Aleyse Shannon
as Jada Shields
Jaime Camil
as Mr. Miranda
Kelsi Chartrand
as Elder Wade
Chris Webb
as Tartarus Guard
Braden Chase
as Shea Group Security Guard
Pascal Lamothe-Kipnes
as Young Vivienne
Anna Maria Perez de Tagle
as Lainey
Abby Ross
as Jenna in 1989
Eric Balfour
as Julian Shea
Lisa Chandler
as Female Doctor
Geoffrey Blake
as The Sentinel
Alessandro Juliani
as ShopToad Lawyer
Tyler Blackburn
as Viralis
Heather Doerksen
as Aladria
Zebastin Borjeau
as Young Julian
Rachel Renaud
as Cult Follower
Veena Sood
as Amita Chandra
Madeleine Mantock
as Macy Vaughn
Thomas Cadrot
as Dexter Vaughn
Raylene Harewood
as Daphne
Rya Kihlstedt
as Julia Wagner
Andrew Morgado
as Demon Eye
Klarc Jerome Wilson
as Pretentious Guy
Chloe Bridges
as Tessa Flores-Cohen
Katie Stuart
as Dr. Kenwood
Liam Raymond Dib
as Programmer
Kari Matchett
as Laurie Brewster
Charlie Gillespie
as Brian
Sierra Kachan
as The Hilltones
Caroline Cave
as Jenna Gordonson
Kaiden Berge
as Vagrant Demon 1
Ross Wirtanen
as Dancer #6
Sohm Kapila
as Priyanka Bari
Derrick de Villiers
as Vagrant Leader
Adrian Glynn McMorran
as Devil
Sarah Jeffery
as Maggie Vera
Kevin Mundy
as Some Guy (Hooded Figure)
Jennifer Oleksiuk
as Cate Monroe
Shannon Cooney
as Professor/Professor #2
Dustin MacDougall
as Vagrant Demon
Shelene Yung
as Nurse Cheryl
Mackenzie Marsh
as Knansie
Dexter August Geddes
as Apparition Boy 1
Kris McRonney
as Whitelighter
Brian Markinson
as Dr. Lawrence
Marie Marolle
as Nose Ring Biker
Masa Delara
as Mess Leader
Theresa Wong
as Margaret Choy
Reanna Cameron
as Sorority Girl
Greer Whillans
as Dancer #1
Dalias Blake
as Orderly #1
McKaley Miller
as Brenda Mancini
Alexis Louder
as Lee Duhon
Azura Skye
as Helen McGantry
Sylvi Maccormac
as Plaintiff
Eliza Norbury
as Uptight Tourist
Michelle C. Smith
as Dead Witch #2/Elder Zaragoza
Nia Cummins
as Opposing Counsel
Golly Nikbakht
as Blue Suit #2
Jennifer Li
as Young Safespacer #2
Richard Meen
as Bounty Hunter Demon
Dean Paul Gibson
as Hildegrim
Barry Nerling
as Tartarus Guard/Vagrant Demon #1
Brittany Good
as Cult Follower/Dancer
Crystal Mudry
as Young Safespacer #1
Samantha Cole
as Eriel Asante
Sean Kohnke
as Vagrant Demon 2
Jordan Donica
as Jordan Chase
Panthea Vatandoost
as Sasha
Hiro Kanagawa
as Dr. Tanaka
Amos Stern
as One Percent Leader
Ser'Darius Blain
as Galvin Burdette
Andy Thompson
as Morgue Technician
Troy Adamson
as Dad (Cassie's)
Janet Kidder
as Dean Rebecca Eldon
Ashlea Earl
as Female Hostage
John Moutray
as Pyronik #2
Jeremy Lacombe
as Hot Guy at Stoplight Party
Meghan Gardiner
as Apparition Wife
Timothy V. Murphy
as Demon Boss
Rorelee Tio
as Saved Witch
Rebecca Finch
as Woman - 1957
Aiyanna Miorin
as Young Maggie
Ellen Tamaki
as Niko Hamada
Jaleese Green
as Fun Girl (Kel)
Tarun Keram
as Barista/Waiter
Jennifer Rose Garcia
as Aptitudematch Employee
Charlie Nesbitt
as Cute Date
Guilherme Babilônia
as Kretz
Leonard Roberts
as Dexter Vaughn
Nathalie Babis
as Rosemary Shea
Khamisa Wilsher
as Aliya/Sarcana Witch
Tally Rodin
as Creepy Girl
Jessica Sipos
as Waverly Jameson
Mariesa Crouse
as Cult Follower
Danielle Brokopp
as Dancer
Denise A. Ryan
as Patient #1
Breanna Watkins
as Mother Pedestrian
Glenn Ennis
as Skeleton Demon
Mandy B. Rose
as London (Witch)
Seasons & Episodes
Season 1
2018 | 22 Episodes
Season 2
2019 | 19 Episodes
Season 3
2021 | 18 Episodes
Awards
Academy of Science Fiction, Fantasy & Horror Films, USA 2019
Nominee
Academy of Science Fiction, Fantasy & Horror Films, USA
Best Fantasy Television Series
Leo Awards 2019
Best Stunt Coordination in a Dramatic Series