Demand Insights
> Last 7 days
Demand Rank
Worldwide
WW
#
October 20, 2021
WW
Daily Demand (Last 7 days)
Travelability
Global Travelability indicates how well a title performs internationally relative to its home market
Ben 10 (2016)'s
home country is:

United States
Demand Score
Worldwide
WW
Average Demand for Ben 10 (2016) is 0.0 times the demand for the average show in Worldwide in the Last 7 days.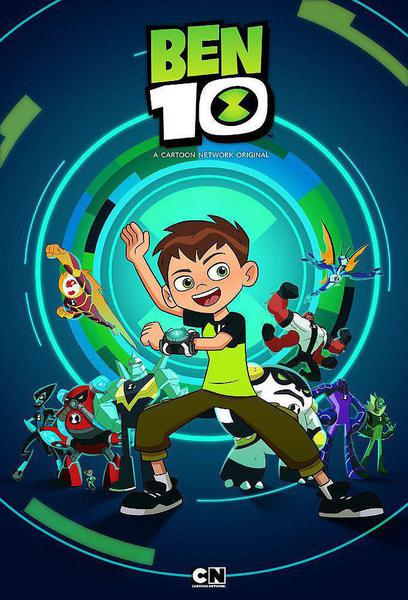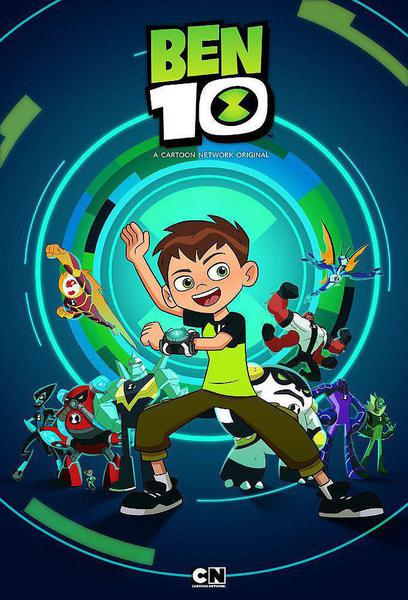 Trend
Worldwide
WW
Ben 10 (2016) has a neutral trend. It has grown in demand by 0x in Worldwide in the Last 7 days.
In Genre Performance
Worldwide
WW
Ben 10 (2016) ranks at the 0.00th percentile in the genre. This means Ben 10 (2016) has higher demand than all other titles in Worldwide
About this title
Storyline
Fun-loving 10-year-old Ben Tennyson is back in this reboot of the popular animated series that originally aired from 2005-2008. He sets out on a cross-country adventure with Grandpa Max and cousin Gwen during the kids' summer vacation. Things take an exciting turn when Ben discovers the Omnitrix, a watch that transforms him into 10 heroic aliens. That opens up to him a new world full of extraterrestrial superpowers.
Country: United States
Type: Scripted
Status: Returning Series
Language: English
Release Date: October 10, 2016
Also Known As: بن ١٠ (مسلسل ٢٠١٦), ベン:10 |  See more »
Parents Guide: Australia (PG, G), Canada (C8) |  See more »
Company Credits
Production Co: Cartoon Network Studios, Cartoon Network
Cast
Kari Wahlgren
as Bridie/Mel Malachi/Quinn
Jessica DiCicco
as Frightwig/Cybernetic Wig/Nerd/Woman
Fred Tatasciore
as High Overdrive/Alien X/Bob-Goblin King/Fulmini #4/Geezer Bob/Goblin #3/Hydromander/Hydromander Adolescents
Vic Chao
as Agent Six/Diamondhead Humanlike Hybrid/Providence Agent
Ogie Banks
as Ryan Sez/Simon Sez
Dee Bradley Baker
as Rath/Jetray/King Koil/Ampfibian/Announcer/Big Chill/Cadobbit/Camper/Cat Fan/Chromastone/Cornelius Hartfield/Ghost 1/Humungousaur Humanlike Hybrid/Japanese Dragon/Kid/Lizard/Napoleon (head)/Napoleon 2/Nerd 1/Nugget/Ogre/Oliver/Pequeno Fofinho/PhD/Runner 1/Slurpstack/Spidermonkey/Tour Guide/Villager 2
Anna Vocino
as Nanny Nightmare/Security Guard
Montse Hernandez
as Gwen Tennyson/Girl/Allen/BG Person #2/Baby Gwen/Bat Kid/Cat Cosplayer/Dana/Fan Girl/Female Ghost/Four Arms/Four Arms (Gwen Tennyson)/Girl #2/Girl Player 1/Greeter/Gwen/Gwen 10/Kid/Kid #2/Lady/Little Girl/Madison/Newscaster Karen/Passenger/Prairie Pudding #3/President Gwen/Ripjaws/Stinkfly (Gwen Tennyson)/Woman
Charles DeWayne
as Ryan Sez
Roger Craig Smith
as Diamondhead/Steam Smythe/Forever Knight/Rocky/Announcer/Bill/Omni-Enhanced Diamonhead/Agent/Biker/Bil/Boss Hawg/Butler/Cabinet Member/Cash/DJ/Dad/Dentist/Diamonhead/Dirty Dobs/Franken-Freak/Fulmini #2/Gil/Guy/Harold/Hippie Steve/Iron Kyle/Jock 2/King Brunch/Mysterious Voice/NASA Employee #2/Napoleon/Napoleon 1/Nerd 3/Nerd Fan #2/Old Man/Omni-Enhanced Diamondhead/Owner/Park Ranger/Penny/Person/Scared Guy/Scared Moviegoer/Sergeant Smythe/Ship System/Snowy/Specimen/Stuntman/Troy/Truck Driver/Vendoer/XLRArmBlastDiamondHeat
Gunnar Sizemore
as Billy Billions/Billy Bilions/Four Arms (Billy Billions)
Drake Bell
as Michael Morningstar
Cree Summer
as Captain Betts McCabe/Hippie Vendor/Shasta
David Hornsby
as Wildvine/Omni-Enhanced Wildvine/Dave/Employee/Fisherman/Gardener/Projectionist/Sewer Chef
Debi Derryberry
as Camperhand #2/Simon Sez
Tom Kenny
as Xingo/Mecha Xingo/Polar Twain
Josh Keaton
as XLR8/Omni-Enhanced XLR8/Acid Breath/Bass Guy/Computer/Cool Person/Crowd Guy #1/Customer/Fogg/Guy/Jack-A-Lope/Jim/Megaphone Mascot/Nerd Fan #1/Person #2/Prairie Pudding #2/Referee/Robert/Robot Mannequin/Ryan/Shady Looking Dude/Six Six/SixSix/Sixsix/T-Shirt Guy/XRL8
John DiMaggio
as Four Arms/Maurice/Zombozo/Phil/Omni-Enhanced Four Arms/Omni-Enhanced Fourarms/Phil Billings/Thumbskull/Baby Four Arms/Blacksmith/Bobo/Bouncer/Breaker One-Nine/Cannonbolt Humanlike Hybrid/Clerk 1/Clerk 2/College Guy/Fourarms/Future Four Arms/Glamour Man/Glasses Baby/Harry/Heatblast Humanlike Hybrid/Ice Screamer/Jamie/Loudspeaker/Magg-O-Net Monster/Newscaster Chet/Old Man/Omni-Kix Four Arms/Ranger #1/Runner 2/Secretary Zombozo/Senior Citizen
Robin Atkin Downes
as Hex/Announcer/Collectables Guy/Cop/Frump/General Hex/Guy #1/Man 1/Reenactor 1/Reporter/The That/Wildvine Humanlike Hybrid
Travis Willingham
as Cannonbolt/Sydney/Kraab/Tim Buktu/Ant/Arte (Clown #1)/Bathroom Guy/Blue Can/Carl/Jim's Friend/Man/Manager/Miner 1/Police Officer/Ranger/Red Solo Cup/S'more/Teramite/Tim Buktu (Mech)/Zombie Guy #1
Daryl Sabara
as Heatblast/Kid/Omni-Enhanced Heatblast/Agent/Angry Driver/Aristocrow/Assistant Director/Bohemian/Boy Player 1/Boy Player 2/Camper #1/Enhanced Heatblast/Fish/Four Arms Humanlike Hybrid/Glow Stick/Male Student/Original Series Heatblast/Person #1/Ranger #2/Reenactor 4/Rex (Young)/Security Guard/Squal Trooper
Yuri Lowenthal
as Vilgax/Gax/Alien Force Ben/Dad/Future Ben/Michael Morningstar/NASA Employee #1/Omniverse Ben/Ultimate Alien Ben/Vil/Vilgax (Robot)/Vinny Jr.
Carlos Alazraqui
as Chinzilla/Jock 1/Minitaur
Dwight Schultz
as Dr. Animo/Admiral Animo/Animo Creature/Lumberjack/Shepherd 2
Greg Cipes
as Stinkfly/Kevin Levin/Omni-Enhanced Stinkfly/Hot Shot/Quad Smack/Bootleg/Buddy House COmputer/Clown #3/Crystal Fist/Goatadactyl/Guy/Humungoraptor/Kevin/Kevin Levin 'Stinkfly'kyle'Hotshot'Thornblade'Bootleg/Kid #2/Kid 2/Kitten Guy/Man/Monster Kevin/Reporter/Robot Butler/Samurai Chef/Wreckingbolt
Max Mittelman
as Overflow/Omni-Enhanced Overflow/Todd/Guy/Kid #1/Ant Salesman/Coaster Rider/Great Great Grandfather/JT/Kid in Crowd/Officer/Random Guy/Rider/Security Guard/Worker
Jeff Bennett
as Hail-O/Gust-O/Shock-O/Madcow/Wolfen Sheep/Nerd 2
David Sobolov
as Upgrade/BG Person #3/Baby Upgrade/Clerk/Cybearg/Goon #1/Guard/Lagrange/Perfect Game Guy/Vin Ethanol
Tara Strong
as Ben Tennyson/Sally/Glitch/Charmcaster/Lady/Old Lady/Ben/Computer Voice/Kid/Amalgam Ben/BG Person #1/Baby Ben/Ben as Fulmini/Bunny Ears Kid/Buzzshock/Campus Crossing Guard/Carol/Clerk/Clown #4/Cosplayer/Director/Dust Bunny Kid/Esther/Female Student/Gale/Girl/Girl #1/Gladys/Ground Control #1/Gumball kid/I.J. Crowling/Ice Cream Lady/Jenna/Jill/Justine/Mary Jo Fourfeathers/Mayor/Merchant/Molecular Chef/Mom/Mom (Mom Rath)/Mrs. Billions/Mrs. Roland/Myra/Original Series Ben/Phone/Prairie Pudding #1/Reenactor 3/Rhobye Food/Scared Girl/Security Guard Baby/Shepherd 1/Simulation Voice/Speaker/Spencer/Starshine/Sunny/T-Shirt Woman/Teen/Tourist/Upgrade/Villager 1/Waitress/Witch/Woman/Yoga Teacher
Troy Baker
as Lord Decibel
Audrey Wasilewski
as Maxine/Mom
Rob Paulsen
as Bruce/Clown #5/Coach Keene
Todd Haberkorn
as Grey Matter/Omni-Enhanced Grey Matter/Slapback/Tevin/Tetrax/Bob/Camper #2/Game Announcer/Graymatter/Grey Arms/Ground Control #2/Guard/Guy/Hobwok Hawg/Lenny/Monster on Tablet/Remi/Shpkeeper/Sir Crepe/Solar Twain/Tetrax Shard/Tourist
Laura Bailey
as Corflower McJoy/Debby/Jenny/Reenactor 5
David Kaye
as Max Tennyson/Shock Rock/Humungousaur/Melvin/Humungosaur/Announcer/Boxer/Clerk/Cop/Drone/Foreman/Lagrange/Lester/Lord Decibel/Steve/A.I. Max/Bloxx/Buddy Hologram/Burly Hawg/Burly Villager/Bystander/Camperhand #1/Cannonbolt/Cannonbolt Max/Captain/Chefy/Chicken/Clown #2/Crazed Customer/Crowd Guy #1/Cybear/Dad (Dad Four Arms)/Dream Salesman/Fang/Fisherman/Forgeti/Fulmini #1/Fulmini #3/Future Max/Ghost 2/Goon #2/Guard/Guy #2/Hippie/Karl/Mayor/Mr. Billions/Nerd/Person #1/Police Officer/Prospector Pete/Reenactor 2/Rendo Police Officer/Reporter/Shock-O/Spider/Tour Guide/Trucker/Voice/Voice Over Guy/Wizard/Worker/YEAH Announcer/Zombie Guy #2
Vanessa Marshall
as Queen Bee/Woman
Seasons & Episodes
Season 1
2017 | 40 Episodes
Season 2
2018 | 40 Episodes
Season 3
2019 | 49 Episodes
Season 5
2021 | 4 Episodes
Awards
Awards & Nominations
Behind the Voice Actors Awards 2017
Nominee
Behind the Voice Actors Awards
Best Female Lead Vocal Performance in a Television Series
Nominee
Behind the Voice Actors Awards
Best Female Vocal Performance in a Television Series in a Guest Role
Annie Awards 2019
Outstanding Achievement for Storyboarding in an Animated Television/Broadcast Production