Demand Insights
> Last 7 days
Demand Rank
Worldwide
WW
#
October 24, 2021
WW
Daily Demand (Last 7 days)
Travelability
Global Travelability indicates how well a title performs internationally relative to its home market
Adventure Time's
home country is:

United States
Demand Score
Worldwide
WW
Average Demand for Adventure Time is 0.0 times the demand for the average show in Worldwide in the Last 7 days.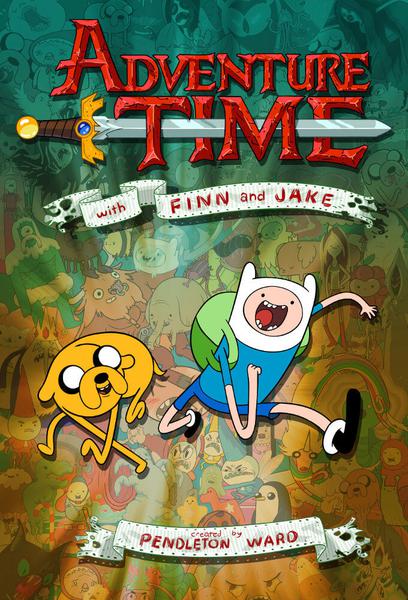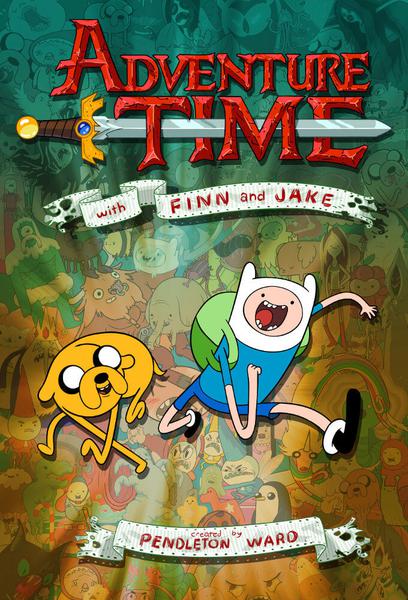 Trend
Worldwide
WW
Adventure Time has a neutral trend. It has grown in demand by 0x in Worldwide in the Last 7 days.
In Genre Performance
Worldwide
WW
Adventure Time ranks at the 0.00th percentile in the genre. This means Adventure Time has higher demand than all other titles in Worldwide
About this title
Storyline
Prof. Simon Petrikoff is driven insane by an ancient magic crown the magic, which is the only thing that keeps him and his adopted demon daughter marceline alive after the human world is destroyed. 1000 years later a new world is formed a kingdom of candy run by a harsh ruler Bonnibel bubblegum and monsters and demons roam the lands. Finn and Jake two adventurers become great friends with Marceline, Bubblegum and Simon and they uncover secrets about their past as Finn (the last human) searches for that of his own. As the evil Lich resurfaces, Simon's time displaced fiance Betty goes insane and Finn's sentient grass arm becomes a conflicted volitle plant clone. Finn, Jake, Simon, Marceline and Bubblegum must do whatever they can to save the world from another apocalypse when Bonnibel's evil uncle declares war.
Official Sites: Official IMDb, Official Facebook |  See more »
Country: United States
Type: Scripted
Status: Ended
Language: English
Release Date: April 5, 2010
Also Known As: Час пригод із Фіном і Джейком, Abenteuerzeit mit Finn und Jake |  See more »
Parents Guide: Australia (G, PG, G, PG, G), Brazil (Livre, Livre, 12, 10) |  See more »
Plot Keywords
princess
post-apocalyptic future
cartoon
talking dog
Company Credits
Production Co: Frederator Studios, Cartoon Network Studios
Cast
James Kyson
as Big Destiny/Trami
Dee Bradley Baker
as Cinnamon Bun/Additional Voices/Mr. Cupcake/Banana Guards/Cow/Chet/Bugs/Fire Wolves/Flint/Adult Jay/Angry Bird/Aquandrius/Baby Finn/Baby Fish/Baby Skeleton/Banana Guard/Barkeep/Bellamy Bug/Big Demon/Boat Demon/Bouncy Bee/Brain Beast/British Goblin/Bucket Knight/Bug Child/Calculator Guest/Candy Person/Candy Person #24/Candy Zombie/Chud/Coco Bird Vendor/Crabbit/Cutie/Demon/Dr. Dextrose/Dragon/Eyeball Monster/Farm Animals/Fat Villagers/Fight King/Fire Guard #2/Fire Wolf/Fire Wolf Pup/Flame Soldier/Frog Knight/Frog-Tiger Creature/Giant/Giant Birds/Gnome #1/Goblin Guard #1/Goblin Slave #1/Golem/Goo Skulls/Grumbo/Guards/Gut Grinder/Half Monster Demon/Hedgehogs/Honey Bunny/Horse/Hot Dog Knight #5/Hyooman Tribe/Hyperion/Ice Guy/Jelly Monster/Jeremy/Jiggler/Koala People/Large Prisoner/Lub Glubs/Mama Jiggler/Marauder #6/Merchant/Monk #1/Monster/Mother Varmints/Mr. Cream Puff/Mushroom Magistrate/Mutant Creature/Novice/Ogre/Old Man/Party God/Piglets/Pirate #2/Primo/Priscus/Quilton/Rock Golem/Rock Woodsman/Royal Speaker/Scorpmunk/Shadow/Sheriff/Sign Zombies/Simon/Sleepy Sam/Snake/Soft Person #3/Spooky Laugh/Student Worm #3/Syrup Guard/Taddle/Tree of Blight/Vampire Creature/Varmints/Verus/Wall of Flesh/Why-Wolf #1/Wolves/Worm
Paul Scheer
as Toronto/Additional Voices/Bath Boy Boss/Candy Person/Victor Marilyn
Thurop Van Orman
as Additional Voices/Kent/Tree Witch/Wishy
Max Charles
as Toughy/Blombo/Hugo/Jay/Tenry
Lucy Lawless
as General Tarsal
Matt Gourley
as Granny Elder/Pops Elder
Paget Brewster
as Viola/Pat
Ashly Burch
as Blacksmith/Breezy/Bun Bun/Celina/Cheryl/Scorpion/Super Porp Mutant
Jim Cummings
as Blueberry Cop #1/Lenny the Beaver/Matthew/Monk #3/Owl/Pete Sassafrass/Petey the Pizza Boy/Porcupine
Donald Faison
as Additional Voices/Princess Cookie
Mark Hamill
as Fear Feaster/Additional Voices/Evil Guy/Gnome #3/Jordan/Punchbowl/Wizard
Rainn Wilson
as Rattleballs/Peace Master/Sparkle
Melissa Villaseñor
as Additional Voices/Grob/Barrel Martian/Clerk/Fruit Witch #2/Green Alien/Ham Sandwich/Lauren/Moniker/Mother Alien/Rainy
Clark Duke
as Jawbreaker Guy/Justin Rockcandy
Tamar Stevens
as Candle Hooligans/Sue
Rebecca Romijn
as The Empress
Cameron Esposito
as Carroll
Ashley Eriksson
as Music Hole/Bikini Babes
John Kassir
as Cloud Groom/Snow Monster #1 & 2
Cole Sanchez
as Additional Voices/Party God/Little Dude/Antelope/Banana Guards/Boilbee/Candy Cane Guy/Candy Magician/Chinchizard/Clerk/Cloud People/Coffee Demon/Demon/Donut Guy/Drawer Dresser/Giraffe Hyooman/Goo Monsters/Guards/Head Ghost Thug/Jam Jam/Koala People/Marauders/Martin 2/Microwave/Moldos/Mr. Goji Berry/Oinko/Pagelings/Purple Bug/Receptor/Strawberry Guard/Super Porp Mutant/Teen Randy
M. Emmet Walsh
as Cosmic Owl
Amy Sedaris
as Bandit Princess
Matthew Broderick
as Dream Warrior/Spirit of the Forest
Anne Heche
as Cherry Cream Soda/Cherry Cream Soda Gal
Alia Shawkat
as Charlie/Betsy
Tom Herpich
as Mr. Fox/Additional Voices/Ant/Betty Grof/Clock Face/Computer/Element/Foxes/Gnome/Goblin/Lionel/Mr. B/Star Man/Teenage Fox/Villagers/Void Caster/Vulture
Paul Reubens
as Dancing Bug/Gnome Ruler
Kristen Schaal
as Jake Jr.
Kyla Rae Kowalewski
as Me-Mow
Jacob Kepler
as Butter Beans
Grey Griffin
as Breakfast Princess/Ice Queen/Achillea/Amazonia/Blechfast Princess/Peanut Princess
Cloris Leachman
as Old Marceline
Ron Livingston
as Morty Rogers
Peter Serafinowicz
as Lumpy Space Prince
Ava Acres
as Young Marceline/Jamaica/Bunny Girl/Candy Girl/Candy Kids/Sunshine
ViviAnn Yee
as Additional Voices/Kids/Young Frieda
Billy West
as Dr. Erik Adamkinson/Goose/Mayor
Vincenzo Rauso
as Marquess of Nuts/Peanut/Tiffany
Fred Tatasciore
as Manish Man
Thomas F. Wilson
as Head Marauder/Cat Man/Coal Guy
Emo Philips
as Cuber/Flour Demon
Maria Bamford
as Additional Voices/Slime Princess/Wildberry Princess/Manfried/Margaret/Chocoberry/Hot Dog Princess/Raggedy Princess/Aunt Lolly/Dr. Ice Cream/Lumpy Space Queen/Ice Cream Bartender/Princess Princess Princess/Bear #2/Bear #3/Berry Guard #1/Big Old Lady/Bikini Babes/Bileberry Princess/Boobafina/Bug Mom/Butterfly/Candle Hooligans/Candy Corn Girl/Candy Girl/Chipolina/Chipper/Clown Nurses/Clubhouse Sandy/Creature #4/Crown/Cubby/Cube Person #2/Cyclo/Duchess of Nuts/Dumb Rock/Emerald Princess/Engagement Ring Princess/Fat Villagers/Fine Lady/Flame Citizen/Flame Soldier #2/Fluffy Creature #3/Fruit Witch #1/Ghost Princess/Girl Snail #1/Girl Snail #3/Girl Snail #4/Goblin King/Guardian Angel/Guards/Gumdrop/Gumdrop Lass #2/Hag/Head Clown Nurse/Holo-Pendant/Hot Blob Princess/Hot Dog Knight #1/Hot Dog Knight #6/Huntress Wizard/Kim/Kim Kil Whan/Kookie/Lady Wizard 1/Lady Wizard 2/Lollipop Girl/Lumpy Space King/Mage/Mama Bear/Mama Trunks/Manifred/Maria Goblin/Marshallow Kid/Melissa/Mimic/Monster Lady/Mother Bird/Mrs. Goji Berry/Mrs. Pig/Muscle Clown Nurse/Musicbox Maker/Old Goblin/Old Lady Goblin/Old Woman/Poor Lady/Red Faced Lollipop/Renny Hamlond/Rump #1/Sharon/Skeleton Mom/Skeleton Princess/Soft Person #1/Squid/Stonesy/Stump/Suzy/Syrup Guard/Taffy/Tonya/Torcho/Trudy/Ugly Monster/Warrior Princess/Witch/Woman/Wormo
Ghostshrimp
as Head #2/Phil/Wizard
James Adomian
as Additional Voices/Ogdoad
Martin Olson
as Hunson Abadeer/Evil Marceline/Bluebeard Marauder/Charlic/Demon/Tiny Goblin
Stephen Root
as Martin/Evacuation Man/Fish/Grimby/Tart Toter/Villagers
Justin Roiland
as Earl of Lemongrab/Lemongrab 2/Lemon People/Lemonhope/Lemonpink/Gummy Fish/Lemon Person/Lemonjon/Starfish Martian
Tom Kenny
as Ice King/Gunter/Starchie/Additional Voices/Crunchy/Penguins/Magic Man/Simon Petrikov/Flambo/Gumball Guardian/Tiny Manticore/Cousin Chicle/Gob/Ice Thing/Candy People/Candy Person/Gumball Guardian #1/Gunthalina/King Man/Laser Wizard/Lumpy Space King/Normal Man/Omnibus Book/Orgalorg/Starchy/Wizard Police #2/Aunt Agnes/Balloon/Banana Guard #2/Banana Guards/Bank/Berdzerd/Bird #2/Blue Bug/Brad/Brain Wiz/Buck Pudding/Bufo/Candy Boss/Candy Cane Guy/Candy Girl/Candy Zombies/Candyapple Zombie/Captain Banana/Chocolate Bar/Cloud Person #3/Computer Virus/Cutie/Doctor Prince/Eberhardt/Electric Eel/Farmer/Fat Villagers/Fire Dragon/Fire Guard #1/Flame Citizen/Flame Jester/Flame People/Flame Soldier #1/Fluffy Person/Flying Lettuce Brother/Glob/Goo Monsters/Howard/Ice Cream Man/Ice Penguin Monster/Jake Guard #2/Jake Scientist #1/Jalapeño Pepper/Jelly Kinder/Johnny/Lady Rainicorn/Leonard/Lil Mr. Cupcake/Lisby/Lumpy Space Messenger/Lumpy Space Queen/Lumpy Space Servant/Magic Man Doorbell/Marshmallow #1/Martians/Monty/Mouse Knight/Mouse Thief/Mouse Wizard/Nina/Old Man/Pizza Sassy/Princess #1/Princess B'Onangutan/Prize Ball Guardian/Professor Worm/Rickabaugh/Rock/Sheriff/Snake Hyooman/Snowman/Tea Robot/The Dead One/Two Bread Tom/Urgence Evergreen/Waiter/Wee Wee/Weeping Willy/Well/Zap
Alan Oppenheimer
as Darren the Ancient Sleeper/Sun
Andy Milonakis
as N.E.P.T.R./Additional Voices/Berry Lad/Bug #1/Dream BMO/N.E.C.T.R./Tomato
Erik Estrada
as King Worm/Court Giant
Crispin Freeman
as Ice President/Turtle Prince
Andy Samberg
as Party Pat/Bear #1/Party Splat/Rap Bear/Slime Doorman
Billy Brown
as The Vampire King
Tress MacNeille
as Erik's Father/Lionel's Mom/Urchin/Villagers
Mandy Siegfried
as Additional Voices/Adult Bonnie/Roselinen
Maurice LaMarche
as Grand Master Wizard/Wizard Police #1/Additional Voices/Bella Noche/Weaponhead
Pendleton Ward
as Lumpy Space Princess/Shelby/Banana Guards/Forest Wizard/Additional Voices/Female Cinnamon Bun/Ghost Princess/King of Mars/Lumpy Space Prince/Abs Demon/Angel/Big Demon/Booko/Business Man #4/Candy Person #20/Candy Zombie/Corpse/Crystal Warrior #1/Cutie/Cyrtsal Warrior #2/Delivery Birdman/Demon/Dewdrop Person/Double-Headed Demon/Dude Goblin/Fat Villagers/Father Alien/Female Banana Guard/Frog/Goblin/Goblin Soldier #1/Gumdrop Dad/Guy/Ice Cream Guy/Jellyfish/Knight #3/Lester/Lil Lumpy Space Princess/Limo Driver/Marauder #7/Mrs. Yonder/Mushroom Citizen/Nerdy Alien Voice/Nightmare Rainicorn/Nipple Guy/Obnoxious Ice Cream Person/Old Man Rainicorn/Other Mountain/Princess #2/Princess Monster Wife/Raccoon/Red Ant/Robber Goblin/Rutuba/Singer/Skull/Snail/Snow Golem/Snow Monster #4/Snowman/The Morrow/Two Headed Cutie/Wizard/Worm
Jon Park
as Son of Rap Bear
Gregg Turkington
as Immortal Maize Walker/Shrub
Steve Agee
as Ancient Psychic Tandem War Elephant/Ash/Science Cat/Additional Voices/Ant/Charlic's Dad/Cherry Blossom Ghost/Demon/Door Lord/Hot Dog Knight #2/Merchant/Rag Wizard/Spiky Person #1
David Herman
as Additional Voices/Randy
Keith Ferguson
as Colonel Candy Corn/Dr. Donut/Additional Voices/Candy Cane Guy/Caterpiller/Frog/Ice Cream Guy/Kenneth/Lenny/Prince Gumball/Ripped Lumpy
Marc Evan Jackson
as Kim Kil Whan/Additional Voices/Mr. F
Davey Johnson
as Flame Messenger
Hynden Walch
as Princess Bubblegum/Additional Voices/Bird/Bonnie/Candy Child/Candy Girl/Candy Person/Candy Person #102a/Celina/Connie/Drinking Villager/Ghost Backup Singer/Gumdrop Lass/Gumdrop Lass #1/Life/Lil Princess Bubblegum/Little Girl/Lollipop Girl/Mermaid/Mrs. James/Nymph #1/P-Bot/Peace Master's Daughter/Princess Monster Wife/Randy/Reptilian Clone/Singer/Subway Voice/Water Nymph/Woman in Movie
'Weird Al' Yankovic
as Banana Man/Additional Voices/Representative Cybil
Kyle Kinane
as Cloud Dance/Cloud Dancer
Sam Marin
as Jerky Teenage Bear/Additional Voices/Clarence/Flying Lettuce Brother/Gareth/Mr. Goose/Muscular Ghost #3/Squirrel
David Ferguson
as Duty Manager/Lifeguard
Charlotte Newhouse
as Other Fionna
Katie Crown
as Additional Voices/Blargatha/Hot Water Nymph/Ursula/Water Nymph #1/Water Nymph #3/Water Nymphs
Phil LaMarr
as Hypno Priest/Mo-Mo
Olivia Olson
as Marceline/Additional Voices/Marshmaline/Candy People/Candy Person #39/Cloud Bride/Cloud Person #2/Demon/Fairy/Flower Marcy/Lady Dog/Rock Star Girl/Sally/Super Porp Mutant/Troll Wife
Ako Castuera
as Canyon/Additional Voices
Brian Posehn
as Business Man #1
Toby Huss
as Booboo/Commander in Movie
Chris Monahan
as Gumdrop Guy
Isabella Acres
as Young Princess Bubblegum/Caterpillar #1/Ellen
Elle Newlands
as Butterscotch Butler
Keith David
as Flame King/Balthus
Donald Glover
as Marshall Lee
Brody Stevens
as Guardian of the Mountain
Livvy Stubenrauch
as Bonnibel/Young Kara
John Hodgman
as DJ Plop Drops/Elder Plops
Kevin Michael Richardson
as Dog House/Donny/Goblin Guard #2/Male Computer Voice/Storm
Lou Ferrigno
as Billy/Bobby
Tipper Newton
as Additional Voices/Emperor/Guards/Head Guard/Lamp/Turtle/Wine Glass
Paul F. Tompkins
as Costumed Fire Actor/Flame Guard/Flame Soldier #3/Furnius/Jalapeño Pepper/SMO 2/SMO Captain
Tunde Adebimpe
as Banana Guard #16
Shyloh Oostwald
as Additional Voices/Blanket Child/Bonnie
Brad Neely
as The Green Knight
Laura Silverman
as Ethel Rainicorn
Fred Melamed
as Gumbald/Punchbowl
Ron Perlman
as The Lich/Lich Hand/Snail
Melany Ochoa
as Candy Kids/Strudel Princess
Felicia Day
as Betty Grof/Additional Voices/Flame Citizen/Past Betty
Jessica Anne Bogart
as Ladybug/Mama Bird/Sparkle's Mom
John Moschitta Jr.
as Gnome #2/Keyper
Steve Berg
as Additional Voices/Pudding Troll
Steve Little
as Peppermint Butler/Additional Voices/Turtle Princess/Nurse Poundcake/Abracadaniel/Gumball Guardian/Duke of Nuts/Old Lady/Bufo/Gumball Guardian #2/Abracadanielle/Abracajamiel/Baby Octopus/Barker/Bazooka Goblin/Bus/Cameron/Candy Creature/Chair/Clown/Cobbler/Cube Person #1/Duck/Frog/Gate Guardian/Ghost Fly/Ghost Man/Hair Guy/Leaf/Lion Hyooman/Lyre Player/Man in Movie/Marshmallow #2/Mildwin/Minstre/Moldos/Old Soft Person/Old Wizard #1/Pagelings/Phil/Princess Monster Wife/Riddle Master/Sensei Paul/Skelly/Snake/Spiky Mayor/Spurtle Princess/Swamp Giant/Worm Student #2/Zombie Candy Heart
Ron Lynch
as Mr. Pig/Additional Voices/Mr. Pigñata/Old Candy Person #2
Jenny Slate
as Huntress Wizard
Tom Scharpling
as Jermaine/Shazbaz
Dave Foley
as Warren Ampersand
Jeremy Shada
as Finn/Additional Voices/Squirrel/Cosmic Owl/Banana Guards/Fire Finn/Baby Bird/Baby Finn/Bagel Man/Beaver/Bird Babies/Bunny Children/Business Man #2/Candy Mother/Crystal Guardian Finn/Customer/Cyclops/Dr. J/Fat Man/Finn CMO/Finn Sword/Flame Soldier/Gingerbread Actor/Gorflax/Guy #2/Ice Cream Man/Ice Finn/Jam Jam/Legion of Earlings/Lil Finn/Lil Turtle Princess/Llama Hyooman/Mini Queen/Mrs. Gumdrop/Mushroom/Nurse/Princess Beautiful/Simon/Slug Lady/Snake/Snow Monster #3/Soft Person #6/Spiky Guard #1/Super Porp Mutant/Tree Man/Waitman79
Jack Pendarvis
as Dirt Beer Guy/Root Beer Guy/Additional Voices
Howard Kremer
as Blueberry Cop #2/Pizza Sassy/Additional Voices
Madeleine Martin
as Fionna/Additional Voices
Kate Micucci
as Bunny Mom/Chips/Wendy
Wallace Shawn
as Imaginary Jake/Rasheeta
James Baxter
as James Baxter
J.G. Quintel
as Blue Jay/Chill Guy #2
Hayden Ezzy
as Fern/Fun/Grass Demon/Fern Frog/Guard Man
James Urbaniak
as Additional Voices/Leaf Beard/Rat King/Seahorse/Shrimp/Vice President Blowfish
Michael Dorn
as Gork/Two-Headed Monster Head #2
Matt Jones
as Electroid/King Huge/Marauder #5/Mountain Man
Jon Wurster
as Bryce/Ariel/Booboo Sousa/Wall of Water
Creed Bratton
as Phlannel Boxingday
Peter Browngardt
as Paper Pete
Hannibal Buress
as Flame Prince
Polly Lou Livingston
as Tree Trunks/Additional Voices/Cream Trunks
Beau Billingslea
as The Moon
Kent Osborne
as Joshua/Additional Voices/Bounce House Princess/Nightosphere Jailer/Woobeewoo/Banana Guards/Bird/Boney/Crystal Gatekeeper/Demon/Evil Monster/Forest Cyclops/Gary/Ghost Announcer/Goblin Bro/Goblin Slave #2/Goblins/Gumdrop/Guy #1/Head #1/Hot Dog Knight #4/Jake People/Jake Scientist #2/Kent Goblin/Laser Wizard/Little Buddy/Marauders/Marshmallow/Muscular Ghost #2/Pan/Pirate #1/Porcupine/Sailors/Secretary Octopus/Special Occasion Phone/Toad/Triumphus/Turtle
Brent Weinbach
as Additional Voices/Bass Drum
Kumail Nanjiani
as Prismo/The Maid
Collin Dean
as Tiffany/Candy Kids
Fred Stoller
as Additional Voices/Roy
Brian Doyle-Murray
as Prince Huge
Andy Merrill
as James/James II/Jameses
Jonathan Katz
as The Elder
Rebecca Sugar
as Marceline's Mom
Lauren Lapkus
as Patience St. Pim/Blue Tranch/Ted
Violet Sole Closs Farley
as Penny
Niki Yang
as BMO/Lady Rainicorn/Additional Voices/Bebe/Bee/Bunny Children/Dinosaur Hyooman/Elanor/Flame Archer/Football/Fruit Witch #3/Girl Snail #2/Lady Flamicorn/Lady Horse/Lil Lady Rainicorn/Lorraine/Mochi/Nymph #2/Officer Davis/Premie Deer/Ronnie/Shadow Demon/Soup Fly/Space Wedding People
Jill Talley
as Maja/Additional Voices/Beautiful Lady/Candy Nanny/Gridface Princess/Gumdrop Daughter/Hug Wolf/Mother Bird
Miguel Ferrer
as Death/Grod/Skeleton #2
Jeff Bennett
as Additional Voices/Choose Goose/Grassy Wizard/Achoos Goose/Bird/Choose Bruce/Grass Monster/Knight #1/Student Worm #1/The Beast/Zeldron Spirit
Peter Stormare
as Old Man/Sir Slicer
Bobcat Goldthwait
as Bird #1/Ed
Duncan Trussell
as Ron James/Wizard Prison Inmate
Henry Rollins
as Bob Rainicorn/Cookie Man
Reggie Watts
as Additional Voices/Turtle Announcer/Vinny
Jonathan Frakes
as Adult Finn/Old Finn
Jessica DiCicco
as Flame Princess/Additional Voices/Dragon Flame Princess/Fire Rat/Flame Citizen/Flame Guy/Flame People/Lil Flame Princess
Noah Nelson
as Kee-Oth/Hot Dog Monster
Tig Notaro
as Purple Comet
Lennon Parham
as Additional Voices/Dr. Gross
Michael J. Anderson
as Gummy
Laraine Newman
as Additional Voices/Widow
Open Mike Eagle
as Additional Voices
Paul Williams
as The Hierophant
Jonah Ray
as Bees/Billybee
Tom Gammill
as Glob/The Farm
Sharon Horgan
as Minerva/Minerva Bot
John DiMaggio
as Jake/Additional Voices/Banana Guards/Banana Guard/Muscle Princess/Goo Monsters/All MO's/Alarm/Alien/Alligator/Alva's Bear/Armadillo/Banana Guard #1/Beau/Berry Guard #2/Big Fire Guard/Big Guy/Boy Bear/Business Man #3/Cadmus Legion/Candy Conductor/Candy Fish/Candy People/Candy Person/Chill Guy #1/Christopher the Honorary Banana Guard/Clamublence/Clock Bear/Cloud Person #1/Cloudy/Crab Demon/Crossbow Guy/Crystal Guardian Jake/Dancing Bug/Dimple Plant Monster/Eclair Boy/Fat Peanut Bird/Fire Guard/Fire Newt/Fluffy Creature #1/Food Boy/Game/Glasses/Grass Lard/Halt/Hyooman Tribe/Ice Toad/Jake CMO/Jake Guard #1/Jake People/Jermaine/King Daddy Sad Head/Knight #2/Lemon People/Lil Jake/Lil Xergiok/Marauders/Martians/Merchant/Milk Ghost/Monk #2/Monster/Muscular Ghost #1/Oculus/Ogre/Old Candy Person #3/Old Sassy Man/Old Wizard #2/Reaper/Rock Beast/Rock Person #3/Rock Wizard/Rump #2/Shadow Demon/Skeleton #1/Smudge/Snorlock - additional dialogue/Snow Bear/Snowball/Spiky Guard #2/Subconscious Jake/Super Porp Dog/Syrup Guard/Terry/The Teller/Thunderboar/Two-Headed Monster Head #1/Warren Ampersand/Weekend Survivalist/Why-Wolf #2/Wolf/Worm
Jackie Buscarino
as Susan Strong/Kara/Additional Voices/Carla/Cute King/Eclair Boy/Elephant People/Gumdrop Lass #1/Transport Computer
Steve Wolfhard
as Ice Imp/Slimy D
Kerri Kenney
as Girl Bear/Hatchling/Mermaid Queen/Old Lady Princess/Swan
Clancy Brown
as Demon Cat/Evil Guy/Narrator
Neil Patrick Harris
as Prince Gumball/Additional Voices
Brett Gelman
as Ringmaster
Eric Bauza
as Additional Voices/The Bear/Tromo/Candy Person/Enchiridion
Brian Baumgartner
as Georgy/Private in Movie
Andrew Daly
as King of Ooo/Wyatt/Additional Voices/Flame Soldier/Gamergate/Old Candy Person #1
Alan Tudyk
as Chatsberry/Additional Voices
Melinda Hill
as Doctor Princess/Crab Princess/Frozen Yogurt Princess/Sharon/Spear Bear/Spiky Person #2
Randy Liedtke
as Additional Voices/Hot Dog Knight #3/Randy
Riki Lindhome
as Ice Cream/Island Lady/John
Dana Snyder
as Life-Giving Magus/Additional Voices/Bogo/Farmer/Key/The Train
Seasons & Episodes
Season 1
2010 | 26 Episodes
Season 2
2010 | 26 Episodes
Season 3
2011 | 25 Episodes
Season 4
2012 | 26 Episodes
Season 5
2012 | 52 Episodes
Season 6
2014 | 43 Episodes
Season 7
2015 | 28 Episodes
Season 8
2016 | 27 Episodes
Season 9
2017 | 14 Episodes
Season 10
2017 | 13 Episodes
Awards
Primetime Emmy Awards 2010
Nominee
Primetime Emmy Awards
Outstanding Short-Format Animated Program