Demand Insights
> Last 7 days
Demand Rank
Worldwide
WW
#
October 24, 2021
WW
Daily Demand (Last 7 days)
Travelability
Global Travelability indicates how well a title performs internationally relative to its home market
A Fazenda (BR)'s
home country is:

Brazil
Demand Score
Worldwide
WW
Average Demand for A Fazenda (BR) is 0.0 times the demand for the average show in Worldwide in the Last 7 days.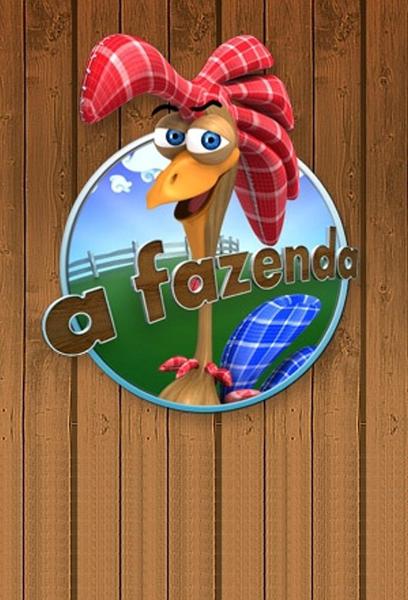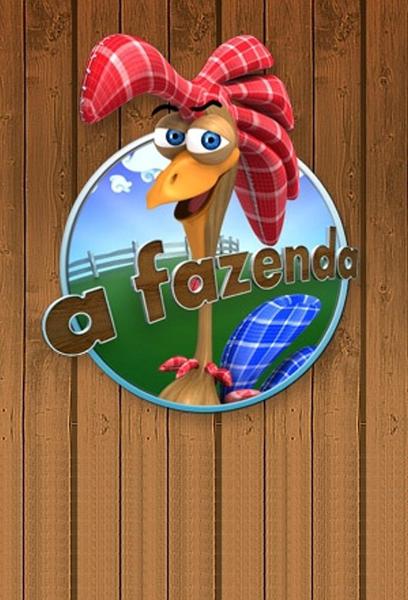 Trend
Worldwide
WW
A Fazenda (BR) has a neutral trend. It has grown in demand by 0x in Worldwide in the Last 7 days.
In Genre Performance
Worldwide
WW
A Fazenda (BR) ranks at the 0.00th percentile in the genre. This means A Fazenda (BR) has higher demand than all other titles in Worldwide
About this title
Storyline
Quando o caipira chega à cidade grande, sofre provações de todo tipo até se acostumar à vida urbana. Para piorar, vira motivo de piada com os inevitáveis tropeços. O reality show mostra um lado desconhecido dos participantes que serão testados em tarefas típicas do meio rural. Esses novos caipiras, que antes só faziam esforço físico na malhação da academia, terão que acordar com as galinhas, enfrentar o trabalho na roça e ainda provar que são inteligentes e fortes o bastante para aguentar as armadilhas de um confinamento. Eles têm que lidar com questões comuns ao meio artístico, como vaidade e opinião pública, além de temas bem pessoais, como amizade, amor, raiva e a saudade de casa.
Country: Brazil
Type: Scripted
Status: Returning Series
Language: Portuguese
Release Date: May 31, 2009
Also Known As: A Fazenda, A Fazenda 10: + Conectada |  See more »
Parents Guide: Brazil (12)
Company Credits
Production Co: Rede Record
Cast
MC Mirella
as Self - Contestant
Danni Carlos
as Self - Contestant
Andréia Sorvetão
as Self - Contestant
Penélope Nova
as Self - Contestant
Fabiana Alvarez
as Self - Contestant
Danielle Souza
as Self - Contestant
Angela Bismarchi
as Self - Contestant
Felipe Folgosi
as Self - Contestant
Jakelyne Oliveira
as Self - Contestant
Diego Grossi
as Self - Contestant
Aritana Maroni
as Self - Contestant
Jhenyfer Dulz
as Self - Contestant
Taciane Ribeiro
as Self - Contestant
Bruna Tang
as Self - Contestant
Pedro Leonardo
as Self - Contestant
Neném
as Self - Contestant
Yudi Tamashiro
as Self - Contestant
Igor Cotrim
as Self - Contestant
Ana Markun
as Self - Contestant
Mariano
as Self - Contestant
Franciely Freduzeski
as Self - Contestant
Sabrina Paiva
as Self - Contestant
Lisi Benitez
as Self - Contestant
Rodrigo Phavanello
as Self - Contestant
Leozinho
as Self - Contestant
Dudu Pelizzari
as Self - Contestant
Rebeca Gusmão
as Self - Contestant
Lu Schievano
as Self - Contestant
Tico Santa Cruz
as Self - Contestant
Matheus Lisboa
as Self - Contestant
Caco Ricci
as Self - Contestant
Veridiana Freitas
as Self - Contestant
Robson Caetano
as Self - Contestant
Jorge Sousa
as Self - Contestant
Shayene Cesário
as Self - Contestant
Léo Áquilla
as Self - Contestant
Andressa Suita
as Self - Contestant
Renata Banhara
as Self - Contestant
Luka Ribeiro
as Self - Contestant
Thiago Servo
as Self - Contestant
Evandro Santo
as Self - Contestant
Rodrigo Moraes
as Self - Contestant
Maurício Manieri
as Self - Contestant
Nicole Bahls
as Self - Contestant
Flávia Viana
as Self - Contestant
Robertha Portella
as Self - Contestant
Felipe Sertanejo
as Self - Contestant
Britto Júnior
as Self - Host
Lorena Bueri
as Self - Contestant
Luiza Ambiel
as Self - Contestant
Carolina Magalhães
as Self - Reporter (2010-2011)
Lui Mendes
as Self - Contestant
Andressa Soares
as Self - Contestant
Perlla
as Self - Contestant
Karina Bacchi
as Self - Contestant
Andréa Nóbrega
as Self - Contestant
Rayanne Morais
as Self - Contestant
Douglas Sampaio
as Self - Contestant
Stefani Bays
as Self - Contestant
Carol Sertório
as Self - Contestant
Viola
as Self - Contestant
Nahim
as Self - Contestant
Diego Pombo
as Self - Contestant
Sergio Mallandro
as Self - Contestant
Valesca Popozuda
as Self - Contestant
Compadre Washington
as Self - Contestant
Caique Aguiar
as Self - Contestant
Conrado
as Self - Contestant
Joana Machado
as Self - Contestant
Yuri Fernandes
as Self - Contestant
Maria João Abujamra
as Self - Contestant
Diego Cunha Silveira
as Self - Contestant
Beto Malfacini
as Self - Contestant
André Segatti
as Self - Contestant
Netto
as Self - Contestant
Ana Paula Oliveira
as Self - Contestant
Lucielle di Camargo
as Self - Contestant
Gui Pádua
as Self - Contestant
Leo Rodriguez
as Self - Contestant
Marcelo Bimbi
as Self - Contestant
Rita Cadillac
as Self - Contestant
Luiza Gottschalk
as Self - Contestant
Dani Bolina
as Self - Contestant
Lidi Lisboa
as Self - Contestant
Mateus Verdelho
as Self - Contestant
Thiago Gagliasso
as Self - Contestant
Li Martins
as Self - Contestant
Ana Paula Renault
as Self - Contestant
Geisy Arruda
as Self - Contestant
François Teles
as Self - Contestant
Aryane Steinkopf
as Self - Contestant
Vida Vlatt
as Self - Contestant
Ana Carolina Dias
as Self - Contestant
Lucas Strabko
as Self - Contestant
Mirella Santos
as Self - Contestant
Marcos Oliver
as Self - Contestant
Fábio Arruda
as Self - Contestant
Daniel Bueno
as Self - Contestant
Juliano Ceglia
as Self - Contestant
Luane Dias
as Self - Contestant
Ovelha
as Self - Contestant
Tati Dias
as Self - Contestant
Dinei
as Self - Contestant
Mara Maravilha
as Self - Contestant
Fernanda Lacerda
as Self - Contestant
Lucas Maciel
as Self - Contestant
Duda Yankovich
as Self - Contestant
Gretchen
as Self - Contestant
Lipe Ribeiro
as Self - Contestant
Marcelo Zangrandi
as Self - Contestant
Viviane Araújo
as Self - Contestant
Mateus Carrieri
as Self - Contestant
Roberto Justus
as Self - Host
Mateus Rocha
as Self - Contestant
Cacau Mello
as Self - Contestant
Sandro Pedroso
as Self - Contestant
Ana Paula Minerato
as Self - Contestant
Sylvinho Blau Blau
as Self - Contestant
Ivo Meirelles
as Self - Contestant
Gustavo Salyer
as Self - Contestant
Nany People
as Self - Contestant
Fernando Scherer
as Self - Contestant
Arícia Silva
as Self - Contestant
Vinícius Vieira
as Self - Contestant
Heloísa Faissol
as Self - Contestant
Tays Reis
as Self - Contestant
Carlinhos da Silva
as Self - Contestant
Sheila Mello
as Self - Contestant
Dado Dolabella
as Self - Contestant
Amaral
as Self - Contestant
Gabrielle Prado
as Self - Contestant
Aloísio Chulapa
as Self - Contestant
Babi Xavier
as Self - Contestant
Denise Leitão
as Self - Contestant
Sérgio Abreu
as Self - Contestant
Rafael Ilha
as Self - Contestant
Monique Amin
as Self - Contestant
Miro Moreira
as Self - Contestant
Rodrigo Capella
as Self - Contestant
Carlos Carrasco
as Self - Contestant
Paulo Nunes
as Self - Contestant
Marcos Harter
as Self - Contestant
J.P. Gadelha
as Self - Contestant
Marlos Cruz
as Self - Contestant
Victória Villarim
as Self - Contestant
Adriana Bombom
as Self - Contestant
Andressa Urach
as Self - Contestant
Janaina Jacobina
as Self - Contestant
Quelynah
as Self - Contestant
Monique Evans
as Self - Contestant
Drika Marinho
as Self - Contestant
Jojo Todynho
as Self - Contestant
Gominho
as Self - Contestant
João Zoli
as Self - Contestant
Guilherme Leão
as Self - Contestant
Raquel Pacheco
as Self - Contestant
Theo Becker
as Self - Contestant
Bárbara Koboldt
as Self - Contestant
João Paulo Mantovani
as Self - Contestant
Diego Cristo
as Self - Contestant
Edu K
as Self - Contestant
Marlon
as Self - Contestant
Thayse Teixeira
as Self - Contestant
Fernandinho Beatbox
as Self - Contestant
Lucas Viana
as Self - Contestant
Leo Stronda
as Self - Contestant
Simone Sampaio
as Self - Contestant
Roy Rosselló
as Self - Contestant
Raissa Barbosa
as Self - Contestant
Hariany Almeida
as Self - Contestant
Monick Camargo
as Self - Contestant
Nadja Pessoa
as Self - Contestant
João Kleber
as Self - Contestant
Yani de Simone
as Self - Contestant
Cristina Mortágua
as Self - Contestant
Felipeh Campos
as Self - Contestant
Bárbara Evans
as Self - Contestant
Oscar Maroni
as Self - Contestant
Mc Brunninha
as Self - Contestant
Márcio Duarte
as Self - Contestant
Cátia Paganote
as Self - Contestant
Scheila Carvalho
as Self - Contestant
Carla Prata
as Self - Contestant
Túlio Maravilha
as Self - Contestant
Bárbara Rossi
as Self - Contestant
Marcos Mion
as Self - Host
Phellipe Haagensen
as Self - Contestant
Jonathan Haagensen
as Self - Contestant
Debora Lyra
as Self - Contestant
Seasons & Episodes